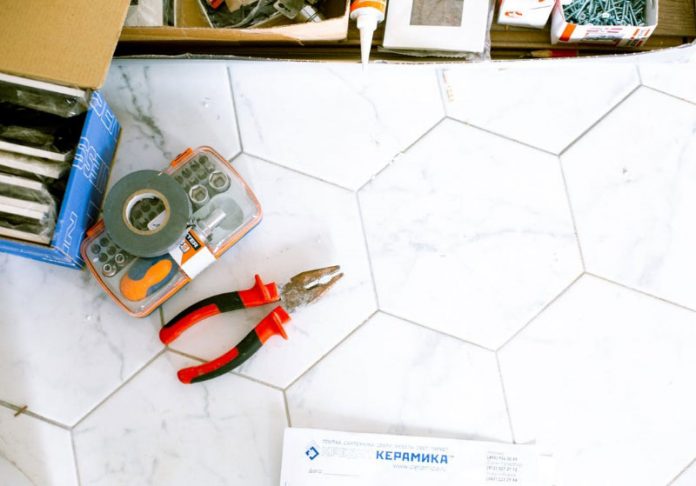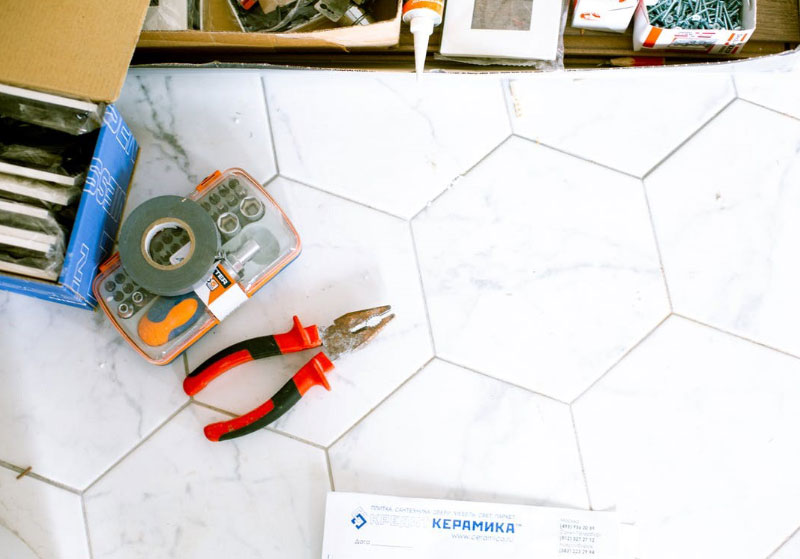 Owning a home can be the best thing one can ever have, but this needs a commitment to keep your place safe and sound. It does not matter whether you have a new home or an old one; the improvement is a must-have practice that one should do regularly. Renovation of kitchen, bathrooms, and installation of a new roof is a bit serious task. So it is going to be a full-fledge plan if you have decided to bring some improvements to your place.
So if you are well aware of do-it-yourself tips and techniques, roll up sleeves and start working on the much need home areas that need improvement.
Why home improvements are important?
Owning a home brings tingle in all of us and we make our mind for improvements from peeling paints, clogged drainages, faucet drips, or damaged magnesite flooring. There are ample of reasons that you can take into consideration while improving your home. It might be something that is damaged and broken; aesthetically, motivate yourself to renovate the place. Whatever reason is behind the home improvement, make sure you are following these tips as you begin your home improvement journey.
Safety matters first, but if it is about your home. Please don't waste a single moment to fix it, no matter its electrical or gas leakage.
If something is not functioning correctly, for example, a broken bathtub. You need to address it because this is a kind of important part of daily routine.
Some maintenance is not visible, apparently like installing a new window, replacing an old heater, or upgrade plumbing materials. But these up-gradations can save your money and preserve energy for a longer time.
Here we have some essential points that you must know about necessary home improvements.
Repairing Faucet Washer
One of the common home improvement parts is fixing a leaky faucet, kind of a significant problem every homeowner faces. EPA reported that annually single home wasted almost 11,000 gallons of water due to leakage and various drips. These statistics are alarming; one can fill a pool with such amount. You can call a plumber to fix it, and if you can do it yourself, it is going to be good for your pocket. Shut off the water valve first, mostly compression faucets installed in the homes. Now unscrew the handle, remove it and take away its nut. Now you can get the washer if you see there is some deterioration or any broken part; it is best to replace the broken washer with the new one.
Clogged Toilets
I am sure nobody likes this, but somehow everyone has faced this issue. A clogged toilet is stressful because this is where lots of urgencies are involved. But make sure not to get panic. Instead, you can perform the role of a detective here. Better go and examine whether some external object has clogged the toilet accidentally. If you have any young kid at your home, you might have to face such situations on and off.
If this is the matter, try to put one some strapping gloves and fish out the object, it could be any toy or other household stuff. If this is not possible for you to do, then wait for the water to drop til the average level, you can pour some water. The pressure can help in unclogging the blockage. Some other options of unblocking the clogged toilets could be; using a flanged plunger, plumbing snake, or go for carbon dioxide cartridge. These tools and tips can help you in a better way, but if you cannot successfully unclog the toilet, call your plumber.
Drawers and Cabinets
What can be the easiest way that can make your kitchen look and work better? No doubt, if you install a soft-closing slide to your drawers and cabinets. You can replace your old hardware items and buy some roller runners for your kitchen drawers, and this does not cost you more than $8.
Hiding TV cables
TV, computers, or any player cables are the messiest things one can wish to get rid of. If you too are fed up with this bunch, go for wall plates. You can see reversible hoods that can be mounted into or outside the wall. You have to remove a small area of your drywall behind the TV or LED and install these plates. Now you are good to go to drop your cables through the upper plate and pass them through the lower one. Turn on by plugging back everything, have fun.
Work on flooring
Studies show that we spend 90% of our day inside the home, which is not good news at all. In case the indoor air is more polluted than the outdoor environment, it is believed that indoor is five times more toxic. But you can work on it by using hardwood flooring, which has a coating made out of photocatalytic titanium. This material works like a plant that is actively able to break down bacteria, viruses, and some harsh compounds. If you put this hardware flooring to 1300 square feet, you cannot imagine that you have planted three trees at your place. And you do not need to water it.
Remember Few Important Points
You have to choose those improvements that can add value to your place. Investing money and time on that stuff that can bring some positive and decent return on the investment.
Some home improvement tasks are time-taking, so it is up to you to identify which urgent improvement needs less time and money. Sometimes it only needs a few minutes to make some changes, but these changes can boost your living.
In this fast-moving era, you have to decide whether you are going to do it yourself or hire some professional. If you have well-stocked equipment with a little knowledge, I would suggest you do it on your own. If you are a beginner, start with small projects and keep on learning.
You can improve your home with bare hands, but for this, you have to have the right tools. It would help if you equipped your toolbox so you can fix minor issues by yourself. Do not forget that your smartphone is the primary tool of your kit.
Unfortunately, people do not focus on the budget, and this is the main reason that they have to leave the renovation in between. It would be best if you had a pre-plan of your home improvements with proper budgeting. Try to grab some extra money as you might need it. If the improvement task needs the right amount, start saving money so you can go for some professional help. Also, this saving can help you buy some gadgets or equipment.
You can buy some important stuff from reuse centres that can save you a significant amount of bucks. You can get appliances and furnish from these stores; you can also donate your leftovers to these centres to serve humanity.
Final Words
By following these simple yet tricky points while improving and renovating your home, you will be less stressed. And your place will become smarter and more functional. So try to work on it properly to make your home a place where you can spend quality time with your family. Try to make a plan before starting an improvement project; this way, you can save your time, money, and energy.