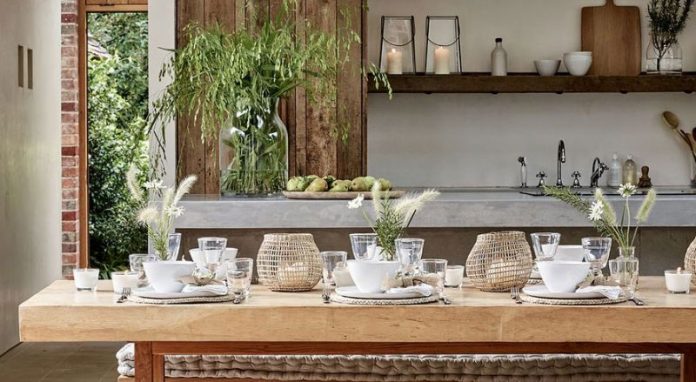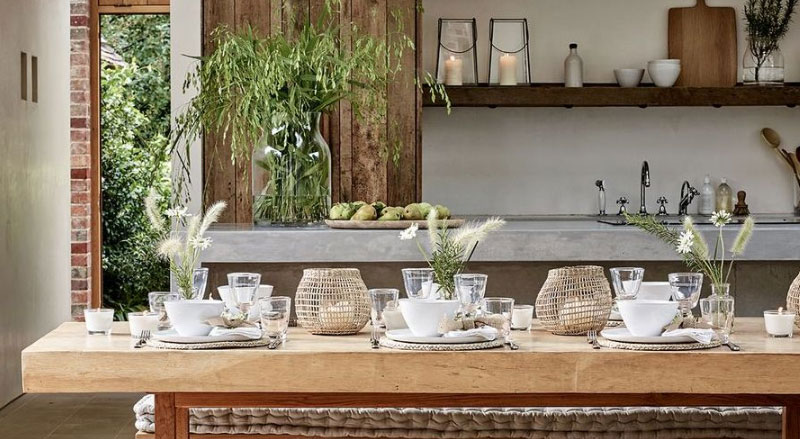 roohome.com – It would be very nice if you can gather with families, such as eating and many more. To enjoy this rare moment, of course, you want a comfortable atmosphere so that your time with your family will be quality. Usually, people prefer to book a place to eat. Surely this will be very troublesome. Not to mention if the restaurant is full. Therefore, you can make the dining room in your home a comfortable place to gather.
There are many ways you can do to make the dining room a comfortable place and one of them is to choose an interior design that is suitable for your dining room. Farmhouse style dining room can be an option to make the atmosphere of a dining room feel warm and comfortable. So, your time with family will be quality.
For you who are interested and want to know more about the farmhouse design, here we have provided Beautiful Farmhouse Dining Room Ideas You Can Follow. So, let's check it out!
Bold Farmhouse Dining Room Ideas
If you usually farmhouse style is more dominant using soft colors like white, gray, and beige. But one characteristic of the farmhouse is to use natural colors, including black.
Usually, people avoid this color because it can block the warm atmosphere in the room. However, the bold farmhouse dining room is a very appropriate idea to be applied to the dining room. With the presence of black on several items to make the dining room look more prominent.
In applying black in the dining room try not too much because it can eliminate the style of the farmhouse itself. You can use it on one item such as for chairs only, the hanging lamp, or the other.
When you hang the light above the dining table, the light will hit the black color and make it look shiny. This will also make the farmhouse style dining room look elegant, classy, and more attractive.
Farmhouse Dining Room with Old-Fashioned Look Ideas
Presenting an old-fashioned look in a farmhouse-style dining room is a very appropriate idea. Farmhouse style does present a comfortable natural atmosphere, but by presenting an old-fashioned look into it will make you or your parents feel nostalgic and feel like going back to the 80s or 90s.
Farmhouse style is a style that brings the impression of nature into the room. Therefore, to bring an old-fashioned look into a farmhouse-style dining room you can use items made of wood or iron, such as old wooden displays, old-fashioned general store look, and much more.
Farmhouse Dining Room with Open Concept Ideas
To bring the natural atmosphere into the living room, of course, the style of the farmhouse is more prioritizing using natural lighting. Therefore, a farmhouse living room with an open concept is a great idea you can follow.
To apply an open concept dining room you can use the ceiling to floor window. And for the door, using a glass door is the right choice. With this, nothing can block the light from entering the dining room.
If your house has a beautiful view, this one idea is very appropriate to apply. With this, you can eat with your family while enjoying the beautiful scenery. Isn't this too pleasant?