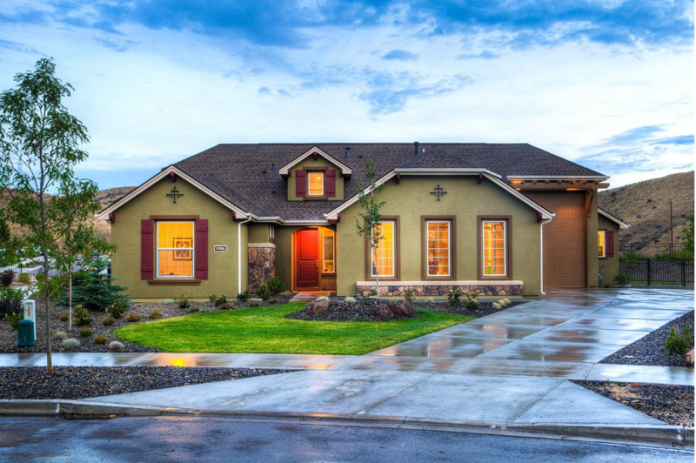 Have you come into some money and would like to upgrade your house? Not all of us want to spend our weekends tackling DIY projects, nor should we. Some jobs are best left to the experts for the sake of our safety, security, and our wallets. If you are thinking about some quick home improvement projects where you don't need to do anything besides pay the bill, then you've come to the right place. Check our top choices for ways to quickly upgrade your home without a lot of fuss.
Home Inspection
If you intend to buy a home, you should always call a professional inspector to get an independent opinion. However, few people consider doing it for the home they already own, yet it can be incredibly worthwhile. The up front cost is relatively small compared to the long-term benefits. It is also unobtrusive, and the assessment can be completed relatively quickly. A home inspection can advise any possible issues pertaining to:
Pests or insect infestations
Structural issues
Roofing
Electrical
Windows
Heating and air conditioning systems
Appliances
Plumbing
Drainage or water damage
Garage Door Replacement
A garage door is a large part of the façade of your home. If the original owners of your house put in a poor-quality door made with sub-par materials, or if it was poorly maintained, then you could be spending more on energy bills than is necessary. Despite the potential to add significant resale value to your home, few people realize that replacing your garage door can be quick and easy when you call in the experts.
Upgrade Your Driveway
Getting an expert to upgrade your driveway will vastly improve your home's curb appeal. Asphalt Paving Contractors can also advise on how to solve various problems that may have led to the demise of your original driveway. It's worth paying for the professional experience, which will get the job done quickly, efficiently, and with minimal mess.
Tree Removal
Removing an unwanted tree might seem like a simple job, only requiring a steady ladder and a saw. However, depending on the tree species and its size, disaster can quickly follow if you don't know what you're doing. An expert will know about root formations that could interrupt the structural integrity of your home and take precautions for electrical wiring. Moreover, they will have the correct equipment to get the job done quickly and have business insurance in case of any unexpected damage. Lastly, don't forget that all of that wood now needs to be removed.
Painting Your Cabinets
Painting your kitchen and bathroom cabinets is one of the quickest ways to revamp your home and give it a modern feel. That is if you call in the experts. Doing this yourself would be painstakingly laborious since you need to take off each cabinet door and drawer before cleaning and sanding them.
Painting the cabinets and drawers might be considered the easy part, seeing as everything needs to be reassembled afterwards. A professional team will offer helpful advice, get the job done swiftly and clean up after themselves. You can then get cooking in your upgraded kitchen within the week.
A savvy homeowner knows when to consult professionals to get a job done quickly and correctly. You'll be happy you made the call to do any of these quick home improvement jobs that will make your house more comfortable and add to its value.