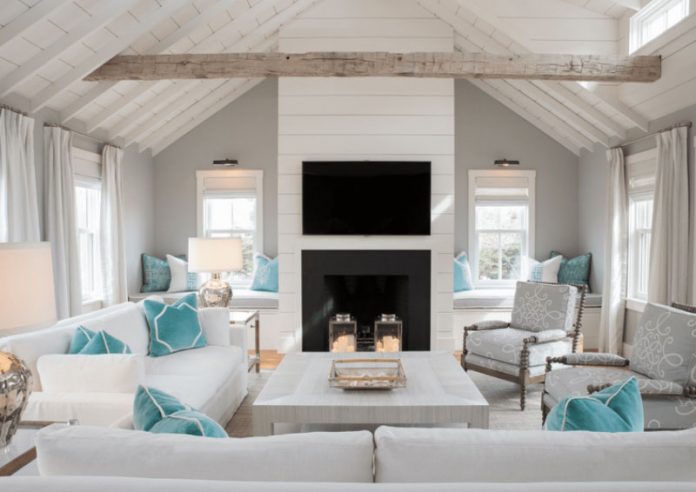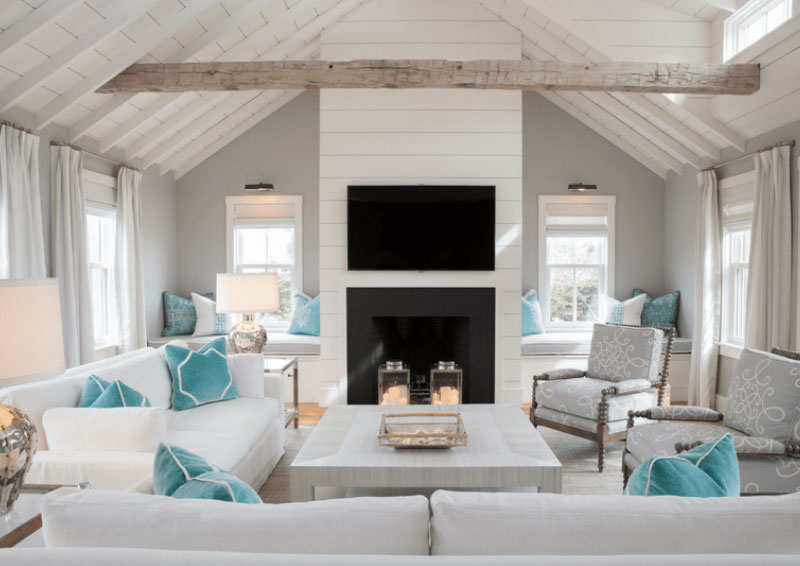 roohome.com – Who here really likes the beach or the ocean? For those of you who really like these two things, you can make this an inspiration for your home interior design. The beach and the ocean will make the room in your house look fresh and beautiful.
Applying the ocean to the living room is a very fitting idea. As it is known that a living room is an exposed room so that anyone can see this room when entering your house. Therefore, making a living room look attractive is something that needs to be done.
The living room is often used as a room to gather with friends and family. By applying the ocean to your living room you can create a warm and comfortable atmosphere.
So, for those of you who are interested in it, here we have provided Ocean Living Room Ideas That Can Be Your References. So, let's check it out!
Open and Airy Living Room Idea
The ambiance of the beach is fresh. This is because the air at the beach is so fresh that it makes anyone there feel comfortable and warm. Fresh air makes us relaxed. So, implementing an open and airy living room is a very appropriate idea.
The airy and open living room will make air freely enter the house so the air circulation in the house will be smooth. This is certainly very good for health.
To make the room cooler, you can also add a ceiling fan to the living room. In addition, ceiling fans can also be used as decoration to make the living room look more attractive.
Natural Look and Texture
What is meant by natural look here are things about nature that are still related to the ocean. This idea is very appropriate to be applied to ocean-style living rooms. You can use beach or sea colors such as beige to represent the sensation of beach sand, blue to represent the sensation of the ocean, and green to represent plants on the beach. You can also add a few other colors that you like to the ocean style living room.
In addition to the colors used must be related to the beach and sea, this one idea also presents a very thick natural texture. Such as the use of wood for walls, ceilings, and floors, the use of furniture made of rattan or wood, mats made of rattan, even the hanging lamps made of wood with bright colors.
Vintage Ocean Living Room Idea
Giving a touch of vintage style to the ocean style living room is a great idea. Vintage style does look unique and different from other styles. The colors used in the vintage style are fresh and bright colors.
In making the room look attractive and beautiful, of course, we need some decorations such as attractive wall displays, decorative lighting, some plants, and many more. You can use pictures of the sea and give them vintage-style figures. After that, you can hang it neatly on the wall of the living room.