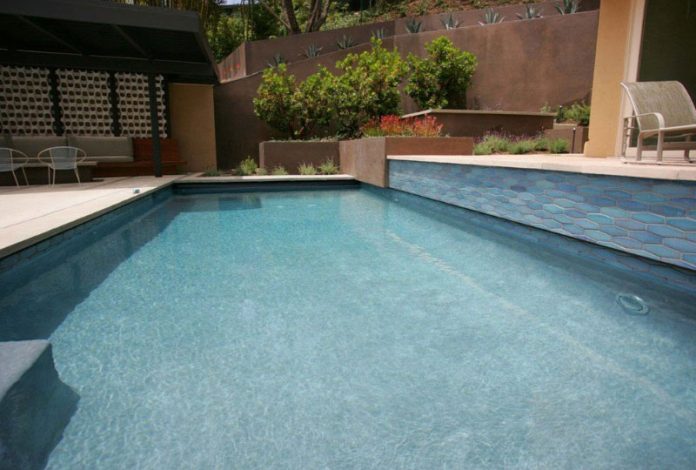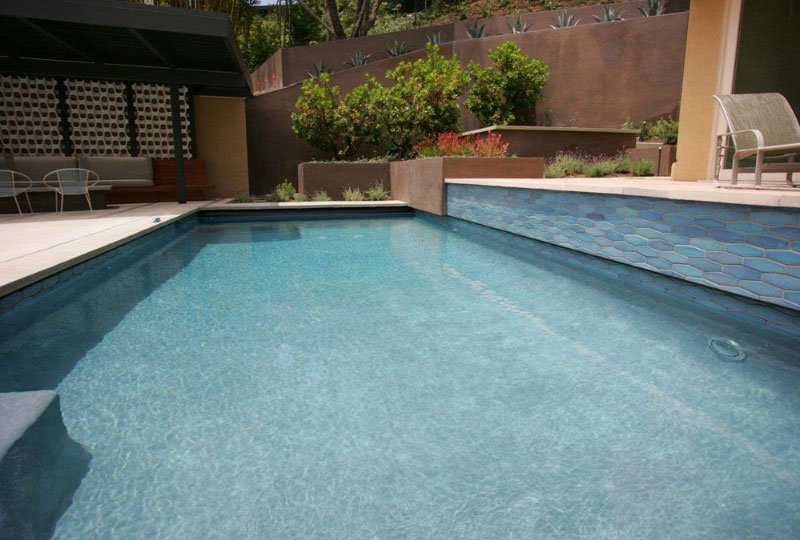 Confused with the tiling for the interior of your pool? Enamels, ceramics, glass paste: we tell you everything about swimming pool tiles!
First – Zoom on Types of Tiles Available
Ceramic tiles are the most used material when it comes to coating and finishing swimming pools. The mixture of clay and enamel gives the tiles a solid structure. Nowadays, thanks to technological advances, manufacturers have even succeeded in creating even more robust models of porcelain stoneware tiles. These products have a greater capacity to resist chemical attack and climatic variations. For the floor, nothing matches hexagon floor tiles.
Then you have the models in glass paste and enamels that practically belong to another category of tiles. The tiles are available in the form of mosaics or large plates. These types of coating are especially appreciated for the ecological side (most are made from recycled glass), but also for their very aesthetic and certainly decorative aspect.
The last range includes stone and zellige tiles. The large lava stone, quartzite or granite tiles are installed on the copings and the pool deck. Their great resistance and their natural structure make these pieces the ideal covering for the luxurious basins of villas and modern houses. Zellige Tiles are also very popular for their authentic and sumptuous decorative side. The tiles are handcrafted from glazed ceramic. The tesserae (pieces of colored earthenware tiles) are assembled to form a colorful fresco or a geometric set inspired by oriental motifs.
Criteria To Look For
When selecting the tiles to install in a swimming pool, it is important to remember the essential criteria of a good swimming pool tile:
The material: several choices are available for swimming pool tiles. Generally, we will opt for ceramics, enamels or glass paste.
Characteristics: it will be important to find out about the characteristics of the tiles chosen. Swimming pool tiles must be strong enough and resistant to humidity. For tiling to be installed near the swimming pool, always opt for non-slip tiling, which will limit the risk of slipping. Also, choose a tiling with a pleasant touch for better comfort.
The Design: you will of course have to pay close attention to the aesthetics of your swimming pool tiles. Better to avoid plain and bland tiles, and opt for patterns or mosaics.
The Price: to conclude, it is obvious that the price of a swimming pool tile will have to be taken into account in your final choice. Opt for good quality tiles (we will avoid cheap, fragile and not very durable tiles) but avoid excessive costs!
Tips For Choosing Ideal Model
One of the important elements, when you want to lay pool tiles, is to think concretely about the aesthetics of the future pool. This is all the more important if you decide to combine a pool cladding tile and a tile around the pool.
Here are some tips for choosing your ideal pool tile model:
Choose the patterns: it is essential to choose tiling patterns for swimming pools. Whether it is a drawn pattern or a simple mosaic, the alternation between different colors will give relief to your pool and a certain charm. Create a variation on the floor by using different hexagon floor tiles.
Combine the Tiles: if you choose to place both a tiled pool liner and a tiled terrace around the pool, remember to choose matching patterns and colors. The colors do not necessarily have to be the same, but avoid too strong contrasts.
Choose Soft Colors: finally, always opt for light colors, because the color of a swimming pool tile will give its "relief" and color to your water. A dark pool will not necessarily make you want to swim. The classic is, of course, the variations of blue, best suited to swimming pool tiles.