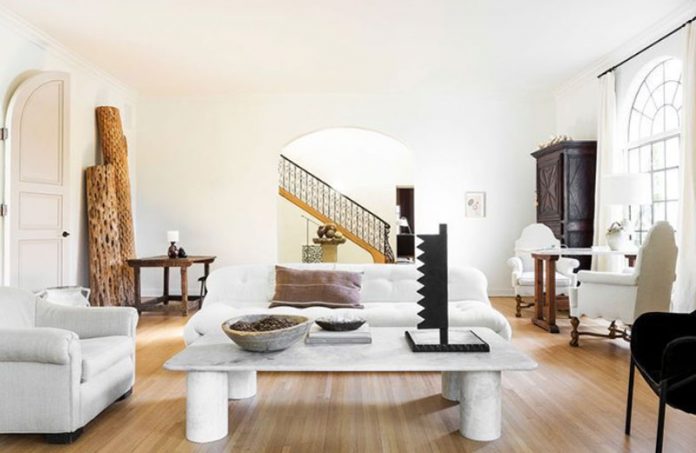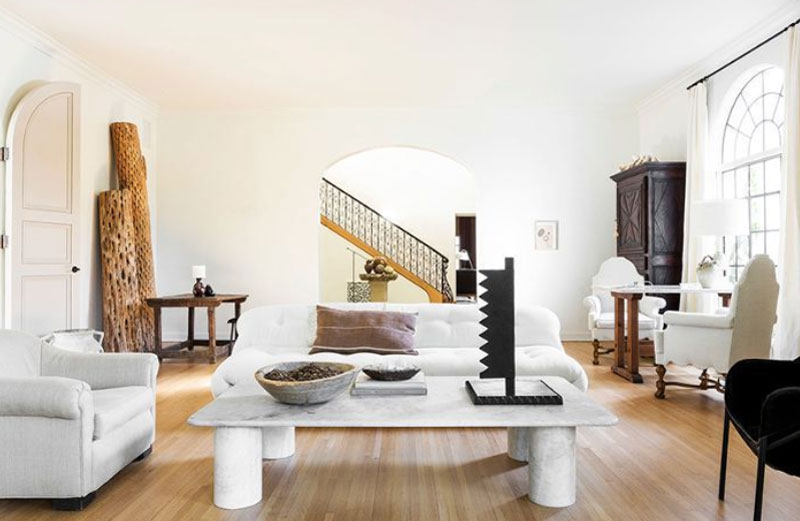 Everybody needs a change. Although refreshing your home is known to be a very time-consuming activity, it can definitely change the whole energy in your everyday system and make you fall in love with your home all over again.
The living room is one of the most important parts of any home. It's perhaps the most essential area of your home and the room that sees the most action by far. It's the place where you relax and recharge after an exhausting day. It's also the place where your family and friends spend most of the time when they visit. Every now and then it's very normal that you want to change something in the room where you spend most of your time whether it's something minor you want to do a total remodel of the room where you spend most of your time. Because of massive everyday overuse, walls will eventually change color, the furniture will wear out and the whole room will lose the spark it once had. Not to mention if you and your guests smoke inside the house, after some time the walls will at least need a quick repaint in order to look and feel fresh.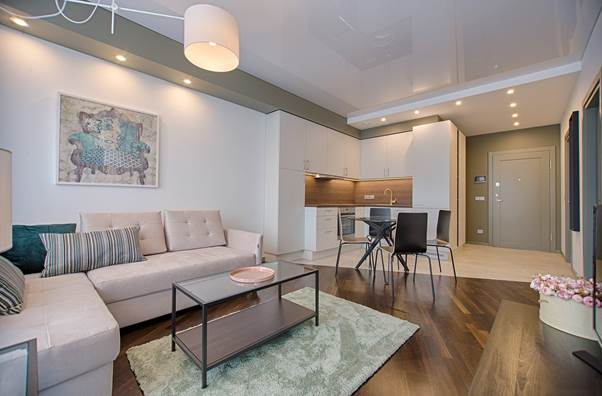 Perhaps you start thinking about remodeling your favorite place in your home. Even if you are not ready for a major make-over you can make little changes that will refresh the whole place. Minor living room transformations nowadays aren't that hard because we have a variety of colors, patterns, and materials to choose from. But if you decide to go for the full transformation with walls skimming and plastering included, make sure you hire highly skilled professionals to do it. If you do feel like changing some things about your living area, here are five clever ways of how to transform the main area of your home.
1. Transform The Walls In Your Living Room
Transforming your walls is the biggest transformation that you can do with your living room. Even if you don't change anything about the furniture and the other accessories, the end result will definitely surprise you as you will have a totally different look of your living room. Plastering and skimming the walls in your living room might just do the trick for your home as the project itself won't take too much time to be finished plus it's very cost-effective.
Wall plastering provides an even, flat surface to internal walls and ceilings, ready for decorating with fresh paint or wallpaper. It also adds some heat and sound insulation, and it's fire-proof as well. The two main methods od wall plasterings are wet-plastering or dry plastering using plasterboard. Both wet and dry plastering are most often finished with a skim of plaster with a smooth durable finish about 2-3mm thick. Either way, the cost to plaster and skim a room is practically nothing compared to the end result and the potential return on investment if you decide to sell the place. Hire the right professionals and let them do their magic. Once the process of wall plastering and skimming is done, it's totally up to you do decide how to finish the brand new walls. You can never go wrong if you go with neutral colors that work for every interior style – modern, vintage, minimalistic, classy, etc.
However, depending on your taste you can always play with darker shades as they can be a fine contrast to bright colored furniture. Every year different wall shades are trending worldwide and as of 2020 – white on white is something that we recommend.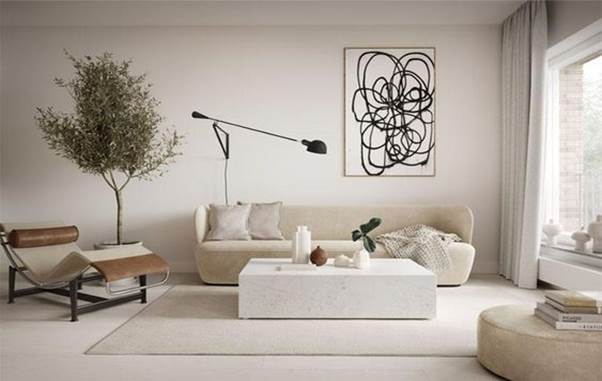 2. Light Up Your Living Area
Let the light fill your living room. You might consider changing your curtains if your room feels a bit dark or you might hang your curtains higher. If changing your windows it's not an option for you since it's way too expensive, the trick with the curtains will do it. Also, you can play with actual lighting to achieve the atmosphere you want since light can change the whole mood in the room.
3. Add Some Flora
Adding flowers to your living room is always a good idea. They can make every space feel more like home and also they are wonderful accessories. Besides, some types of flowers are very healthy for your wellbeing. Aloe vera, for example, as we all know is very good for your skin and hair but also is a known air purifier. However, if you don't like spending additional money on flowers you can always pick up greenery from the backyard which will add to a lovely atmosphere for sure.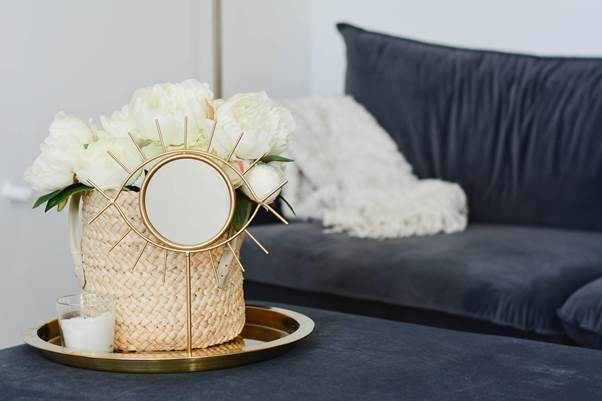 4. Play With The Layout
Besides picking up a few backyard branches, changing your layout is probably the most affordable solution. If you are not interested in making major changes to your living room and you are just bored with the way your living room looks, rearranging your furniture will definitely do it. Try positioning your sofa near the window, move your coffee table along with the armchair and all of the accessories. You may be surprised that even the smallest retouch can make a big difference.
5. Accessorize The Living Room
Accessories are needed in every home as they are a very big part of making your living room feel welcoming and warm. They can complement every arrangement and make the living space a lot better. If the room is bright with pastel colors, colorful pillows and candles all around you have already created this cozy atmosphere that people find very nice. Pillows are also great for sitting, so you can adjust some of the pillows you already have and place them on the floor. Basically, you can add anything that you think can suit your taste like art pieces, different designs of mirrors, vases, etc.
Making your living room your favorite place in the home, by making some changes is the best thing you can invest in. Some of the ideas above may take more time to finish up, but some of them like accessorizing can be done in just a few minutes. Make sure you arrange your furniture according to your taste since you will spend most of the time there. Either way, if you don't like the final product you can always do it all over again.