Roohome.com – Bedroom design determines a comfort fell for its owner. The soft and smooth design will help you to get the comfortable feel in your room. Scandinavian bedroom design might help you to get that feeling. The soft touch from the design is perfect for resting place, and it can be the coziest place. If your room is comfortable, You can do many activities there, such as studying, listening some music, or reading your favorite book.
Scandinavian white bedroom design
using white color for your bedroom is a common concept actually, but, if you apply it in the Scandinavian design, it will be awesome. You can take a look how Aleksandra Nuzhnaya is designing the soft and shine bedroom that works perfectly with the white color scheme. A little black is not too mainstream to beautify this room.
The features and furniture design are the elements that support the theme that you want to appear, that is why you have to prepare the accent to decorate it. You do not need to use any decoration that is not matched with your bedroom theme. That is the point to get the soft and cozy bedroom.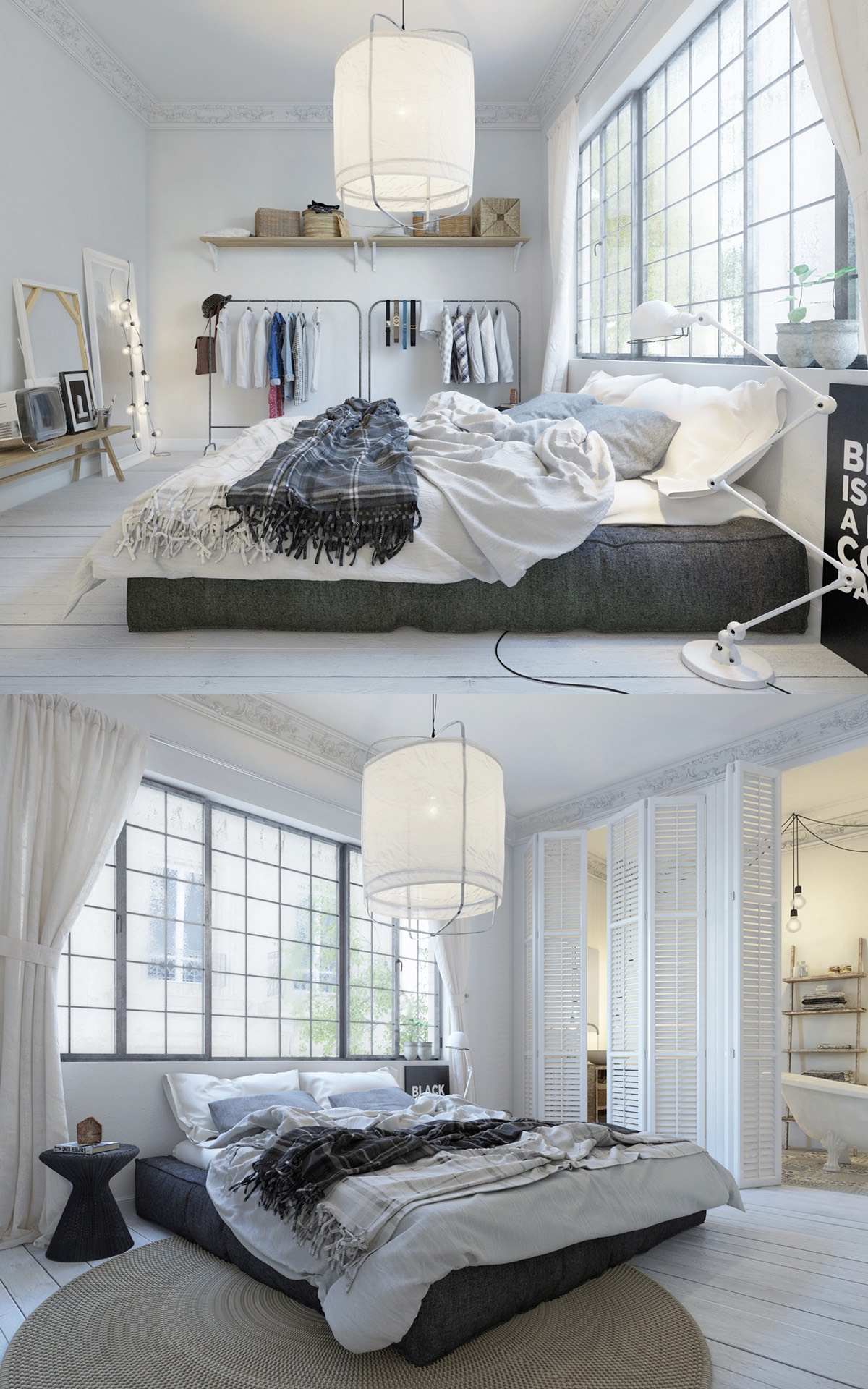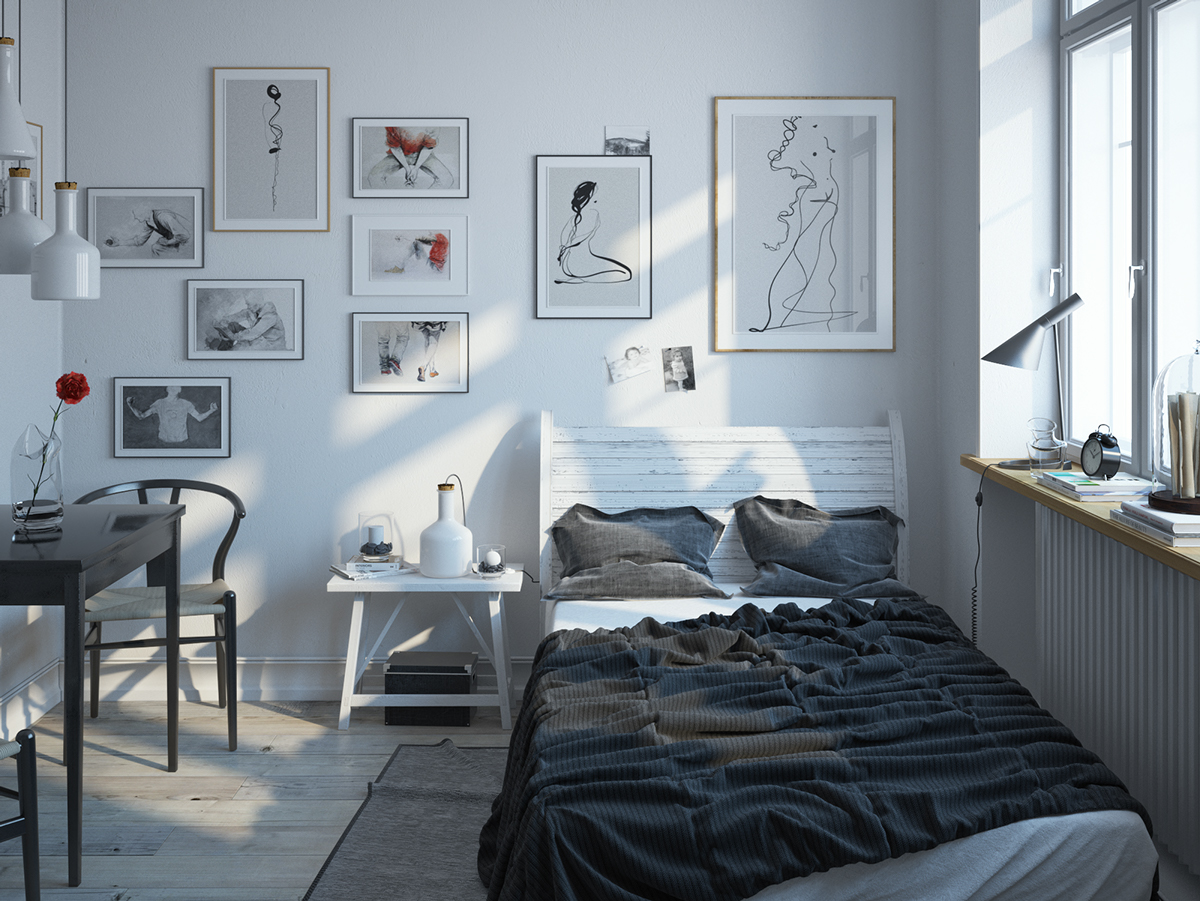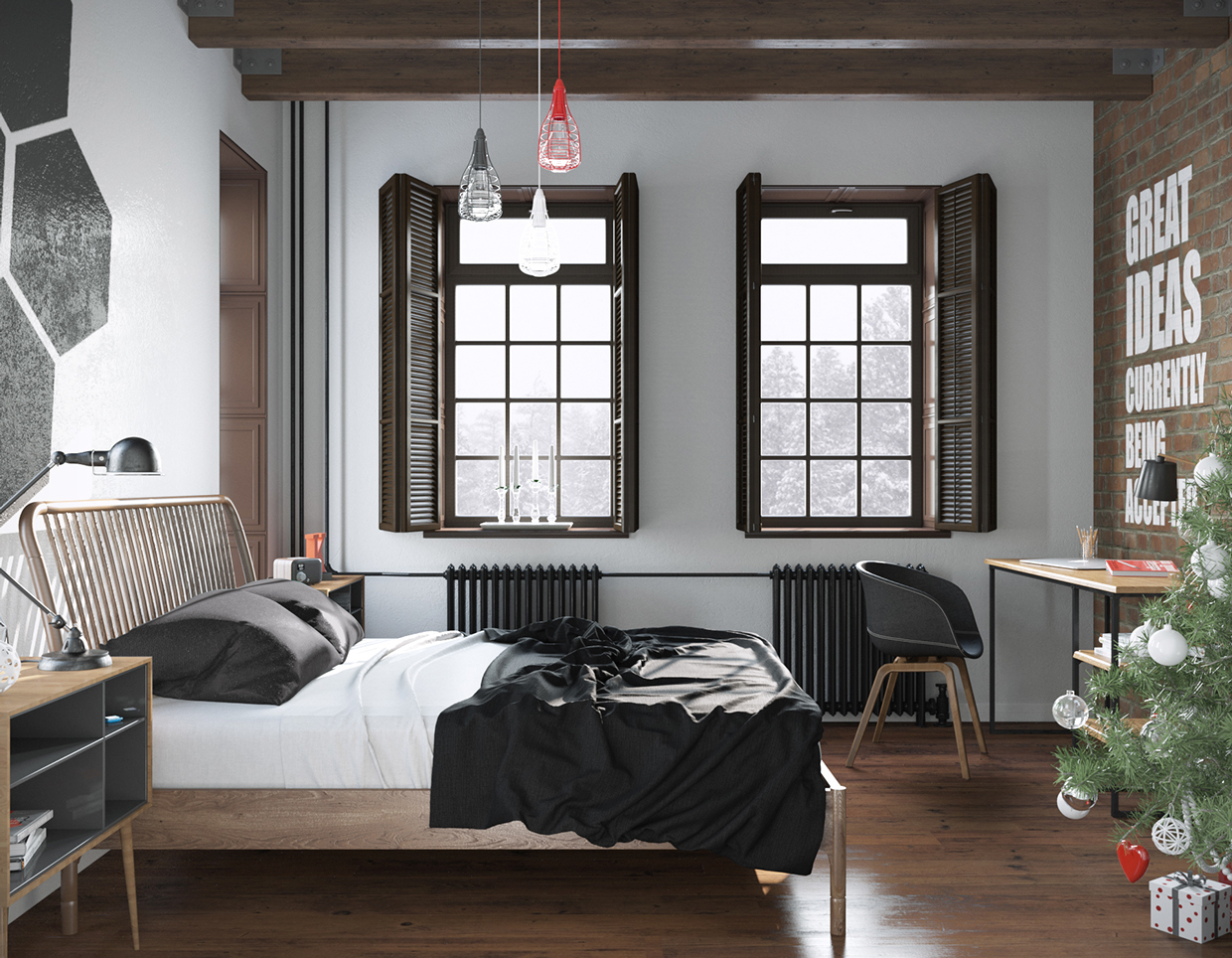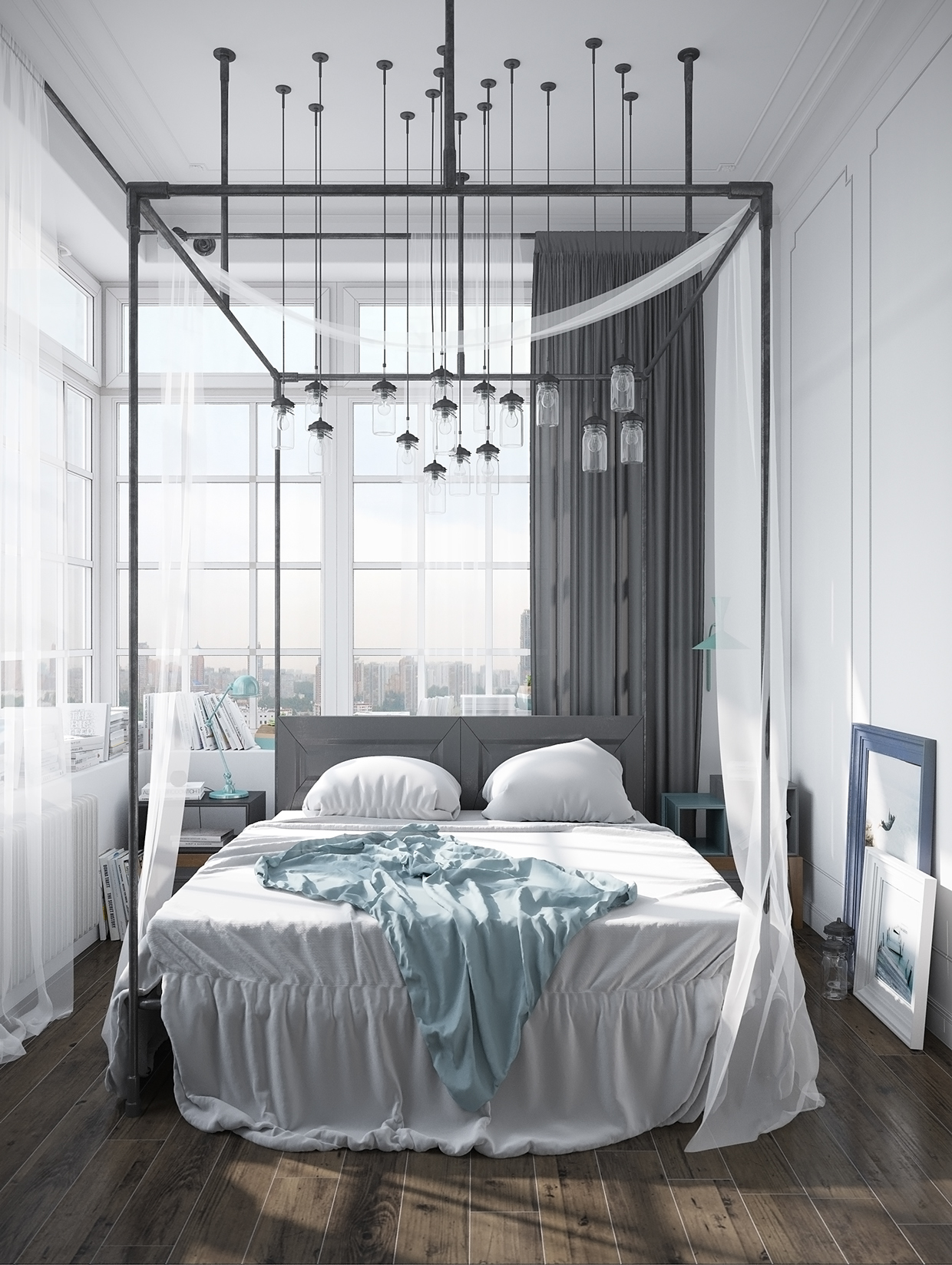 Small bedroom design by using Scandinavian style
Do you have a small bedroom? are you still confused about how to make it beautiful? Do not worry, applying the Scandinavian bedroom design style will help you to get the beautiful and enjoyable bedroom. The soft furniture design will spoil you while resting. It can be very useful when you want to rest all day long.
The use of the accent to decorate it space is one of the most important parts that you have to prepare. You should not choose the accent with the awkward color that can not blend with the theme. You only need to choose the simple furniture and accent design for it. It will be better than the complicated furniture design. You can see the simple bedroom decorate by some famous designer below.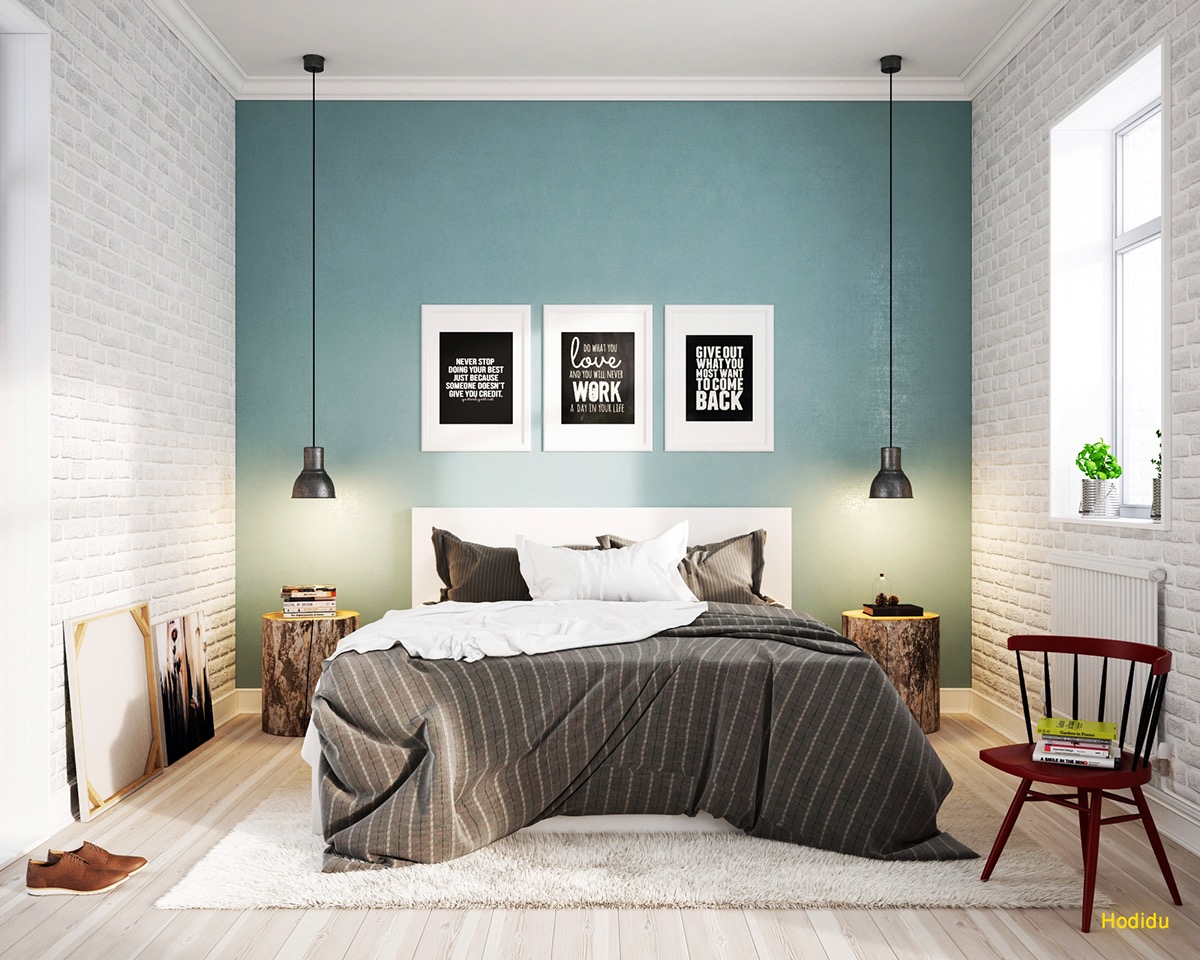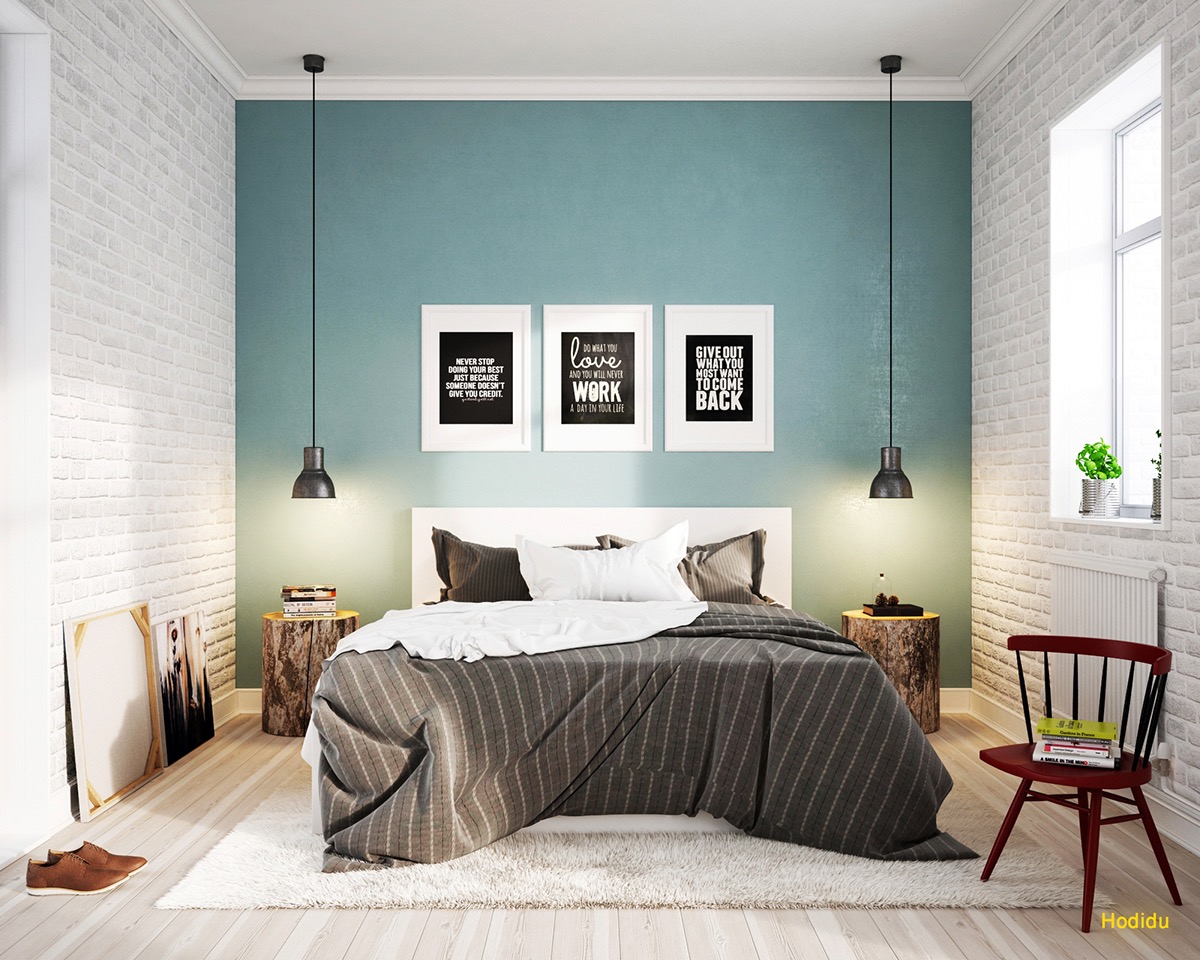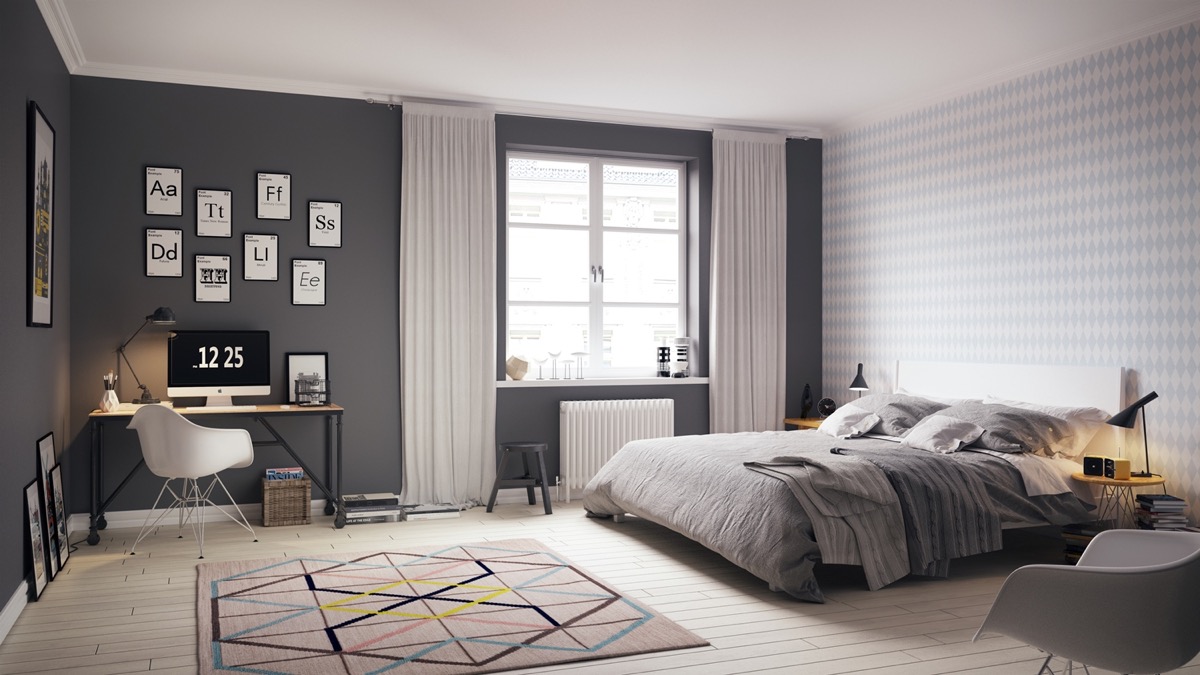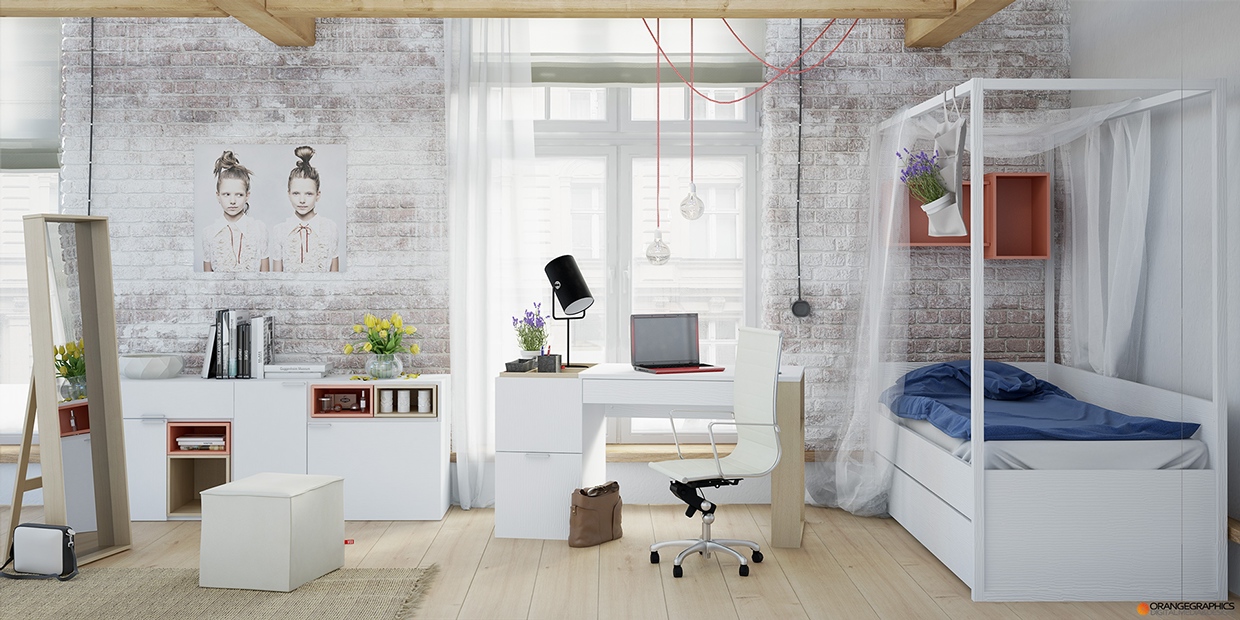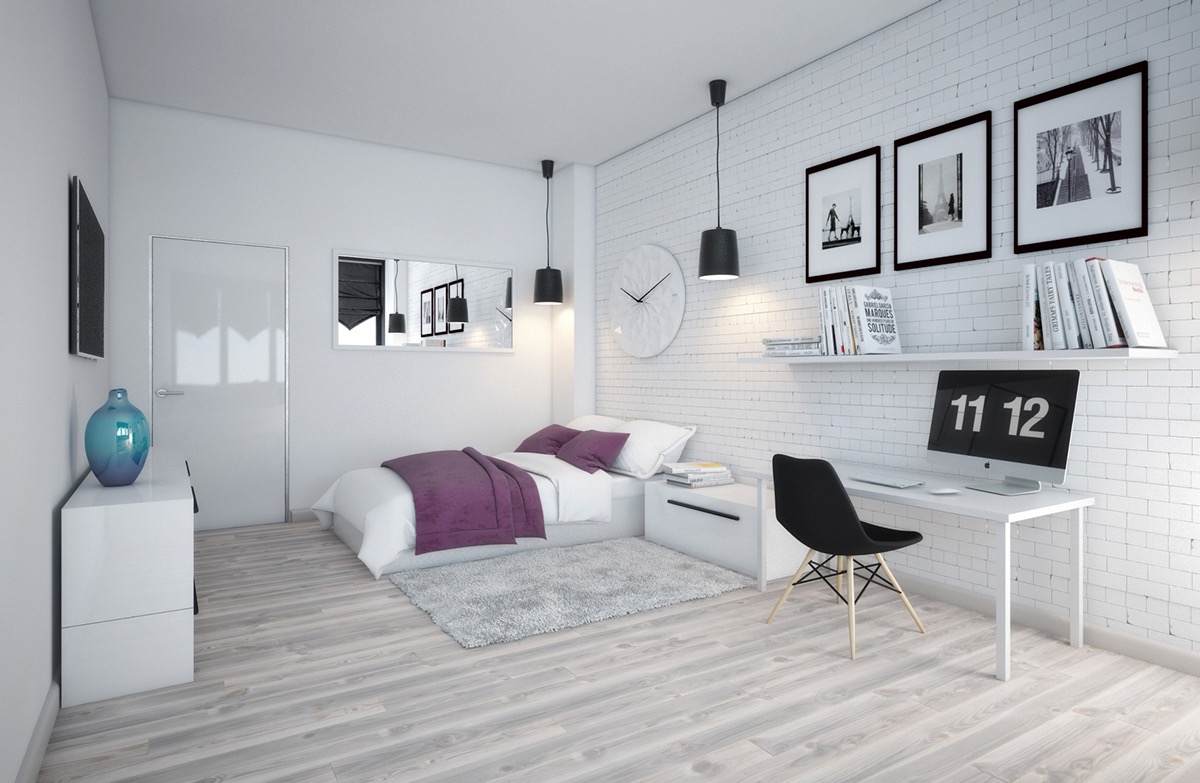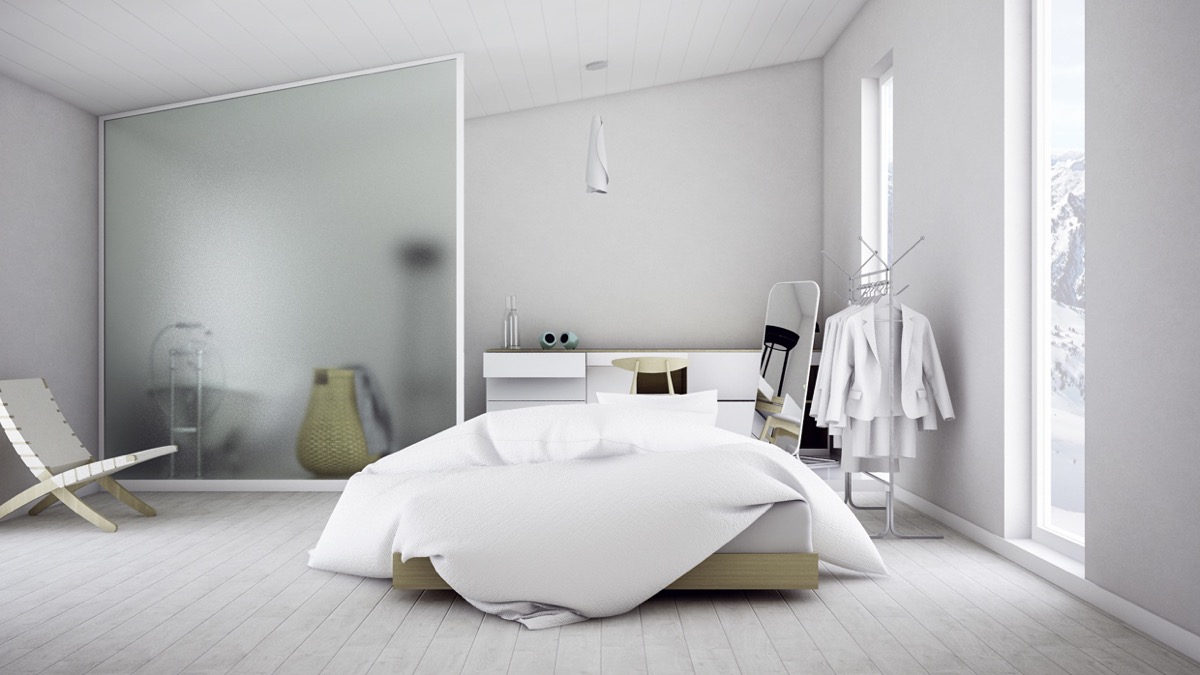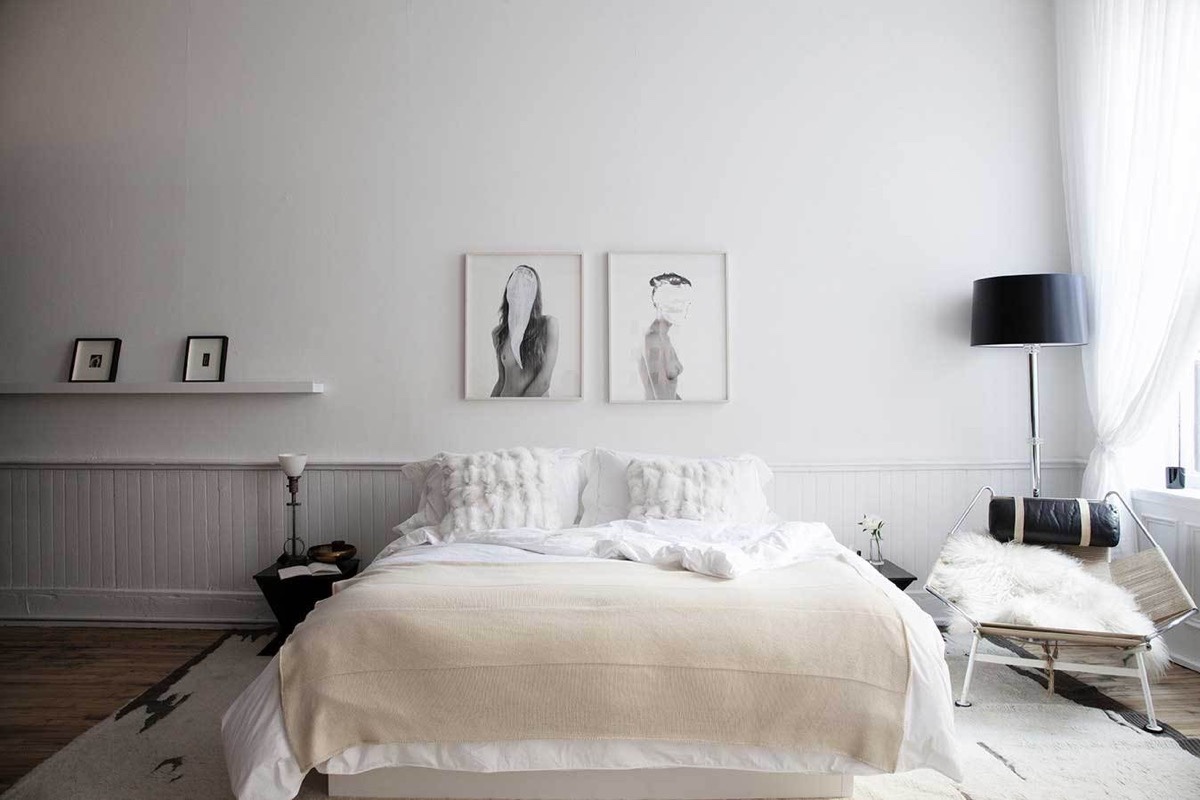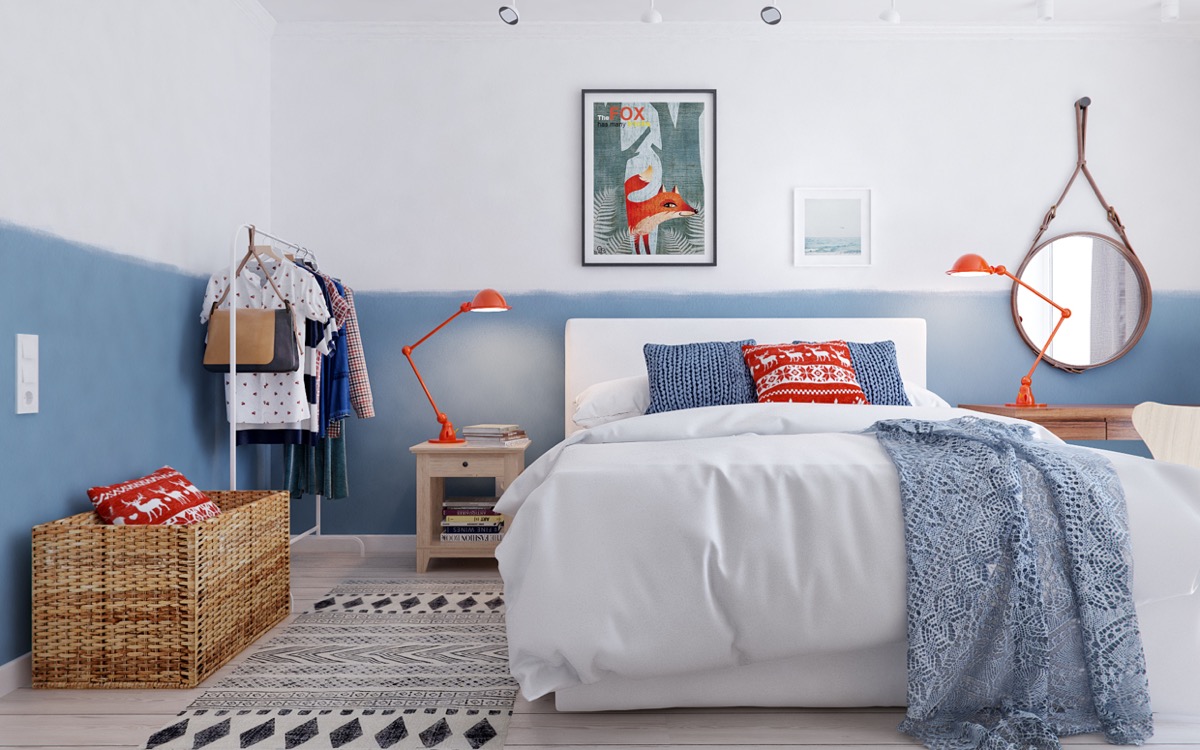 The Scandinavian bedroom design is also suitable to be paired with other colors, than white as long as it the neutral or pastel color. That is also good to be pair with any pattern that you want. The key t gets the beautiful and enjoyable bedroom design is by using your heart and follow your style.