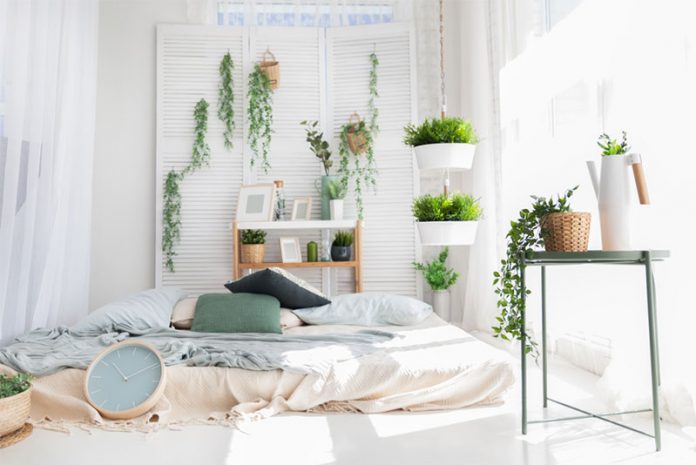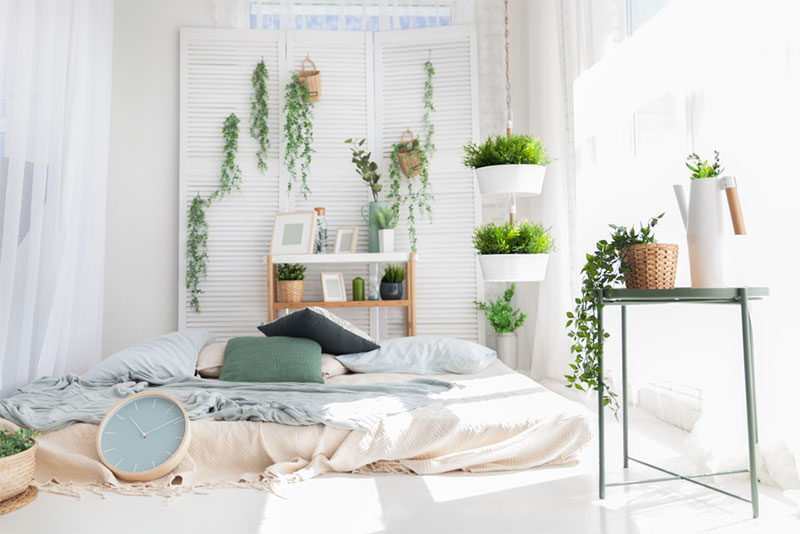 Roohome.com – Sleep is a very important activity. So that you sleep soundly, you need to make your bedroom feel comfortable. Adding green accents to the bedroom is an easy way to bring a comfortable impression to your bedroom. Adding some plants to your room is an easy alternative for a good night's sleep.
So, are still confuse Why Plants Need for a Bedroom? There are Explanations. Let's check it out.
Can Make You Free from Stress
The green color of plants is believed to be able to release stress and fatigue after a day of activities. So, you will feel much more relaxed. Because the bedroom is the main place to go to rest, so it is very important to add some green plants into the bedroom.
You can put plants in places that are easily seen, such as tables, windows, side tables, or in the corner of the bedroom.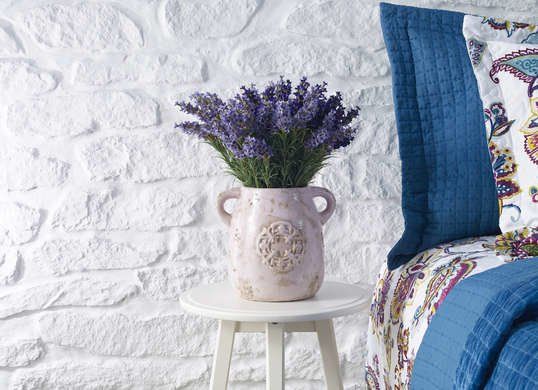 Or you can also add some plants with aromatherapy fragrances that can relieve your stress. Lavender is a plant that is suitable for use in the bedroom. The fragrance of lavender will scent your bedroom and make it fragrant.
For you who live in an area that has a lot of mosquitoes, lavender scent can repel mosquitoes easily. So, you can sleep soundly without worrying about being bitten by a mosquito.
Making The Bedroom A Soothing Place
Presenting the feel of nature has indeed become the most effective way to make the room feel comfortable. The beautiful and fresh impression you will feel by adding the green plants into the bedroom. It is fit if you want to make your bedroom a soothing place. You will feel calm even if you are in the bedroom all day. Very fitting to be used as a place when you want to feel alone and avoid your social environment for a while.
Healthy Air in The Bedroom
It is common knowledge that plants can make the air healthy and fresh. This is one of the most important reasons plants should be present in the bedroom.
The tongue-in-law plant is a plant that is suitable for use in the bedroom. The simple and small shape makes this plant very practical when placed in the bedroom. You can place this plant in a window, floating shelf, or even on a table.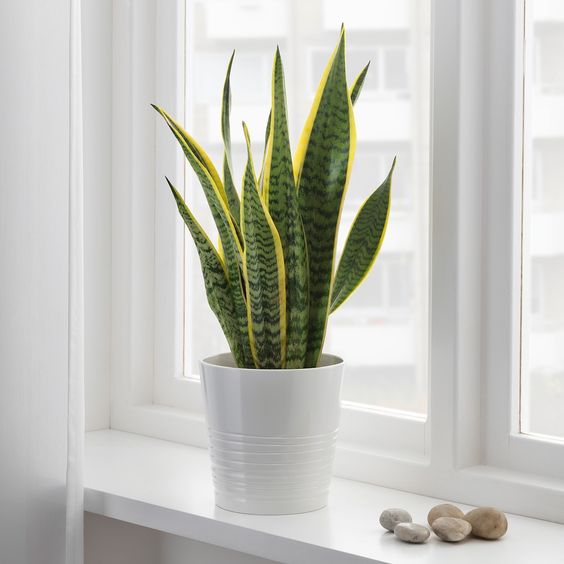 The tongue-in-law is said to be a medicinal plant for some people who have allergic diseases, asthma, etc. When at night, this plant will release oxygen and absorb carbon dioxide and is also able to absorb evil compounds in the air such as formaldehyde and benzene.
When you decided to use this plant in the bedroom, you do not be worry again with the So, when you decide to use this plant in the bedroom, you no longer need to worry about the pungent odor so you can sleep nicely.
Your Bedroom will Feel More Alive
Making plants as room decoration is the most appropriate idea. Besides the health benefits, the room will also look much more attractive. For those of you who like simple decorations, plants can make your bedroom look sweet.
For those of you who only care about the look of the bedroom, you can use synthetic plants. With this, you don't need to bother to keep plants alive and not withered.