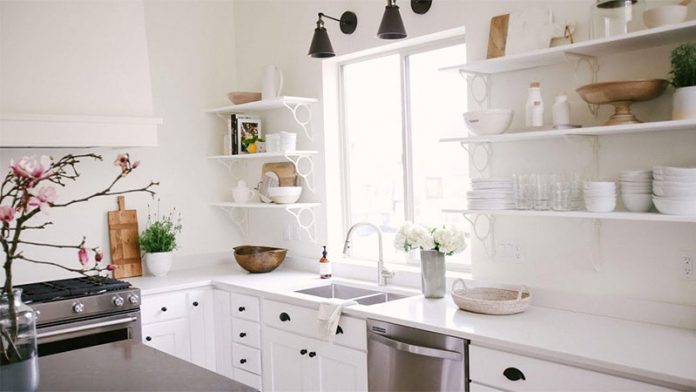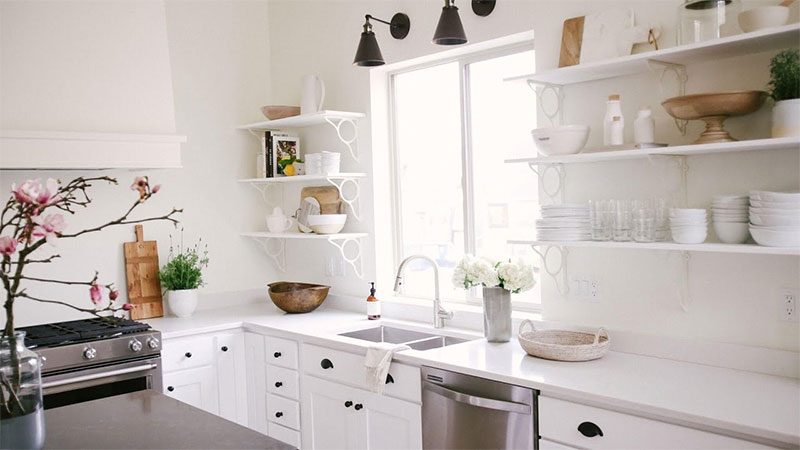 Roohome.com – The kitchen becomes an important place in every residential. The appearance of the kitchen will affect the beauty and comfort of the house. It is important to keep the kitchen looking attractive. If you like simple things, a minimalist kitchen can be a choice.
So, if you want to make your house feel comfortable, you could Present an Attractive Look to The Minimalist Kitchen with These Ideas. So, let's check it out!
Scandinavian Design to Make The Minimalist Kitchen Look Attractive and Simple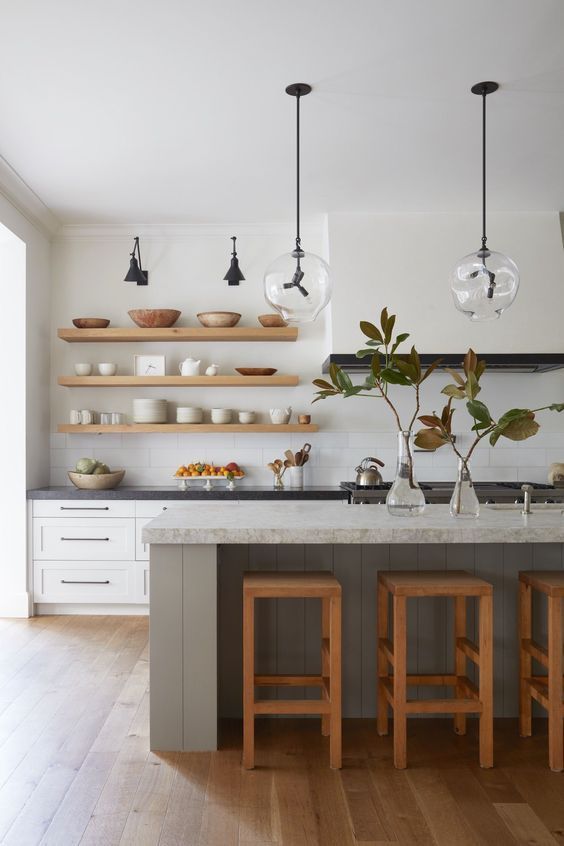 Those who like simple things often choose a Scandinavian style for their home interior. The Scandinavian-style minimalist kitchen makes this kitchen look cute and attractive. Bright neutral colors make the kitchen look bright and give this room a cozy feel.
The presence of wood elements in the Scandinavian style can make the feel of a minimalist kitchen feel warm. In this way, you can linger in your minimalist kitchen without fear of feeling bored.
A little decoration of plants with beautiful vases can give more beautiful value to the kitchen. The green color of the plants seems to blend with the color of the wood and makes a minimalist kitchen feel fresh.
Low-Profile Furniture for Minimalist Kitchen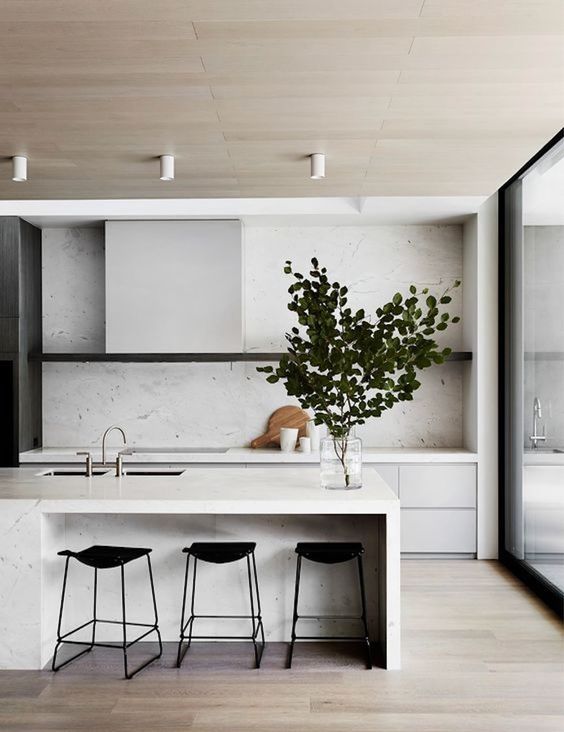 Low-profile furniture is highly recommended for minimalist rooms, including kitchens. With low-profile furniture, a minimalist kitchen will look and feel bigger than it should. The look and feel of relief make this kitchen look much more attractive.
White and Wood Elements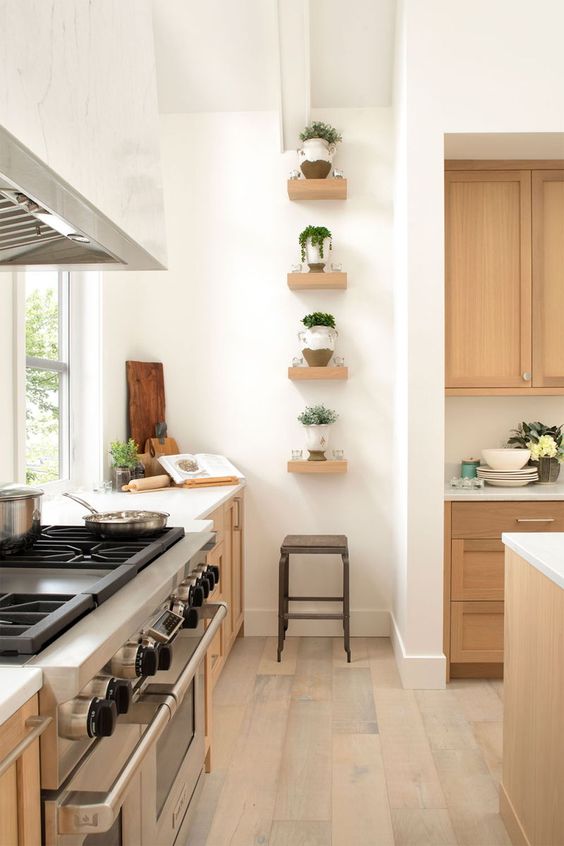 Applying white as the base color of a minimalist room has become an alternative way to make a minimalist room look bright. The white color makes a minimalist kitchen in your house feel more relief so that the kitchen will feel much more comfortable.
Bringing wood elements into a minimalist white kitchen is the most appropriate idea to make this kitchen look attractive. White and wood colors like bringing natural nuances into the kitchen so that the kitchen feels warm and soothing. Plus the natural lighting that enters the kitchen through the window.
Boho Scandinavian Minimalist Kitchen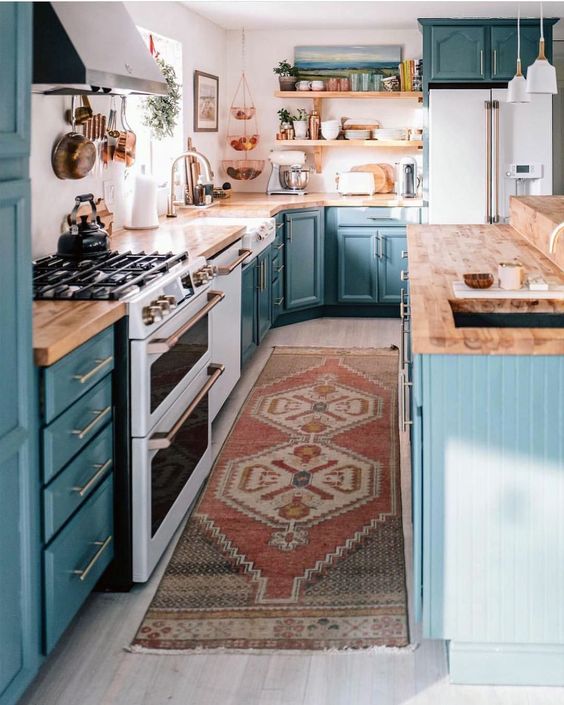 Scandinavian and Boho are two contrasting interior designs. Scandinavian is more likely to look simple. Whereas Boho tends to look full and colorful. However, combining these two designs into one can produce an attractive appearance that is different from the others.
White and wood colors and a few other neutral colors are characteristic of Scandinavian style. Some of the colors and motifs that enliven the minimalist kitchen are characteristics of the Boho style. With this, the kitchen will look harmonious.
Industrial Minimalist Kitchen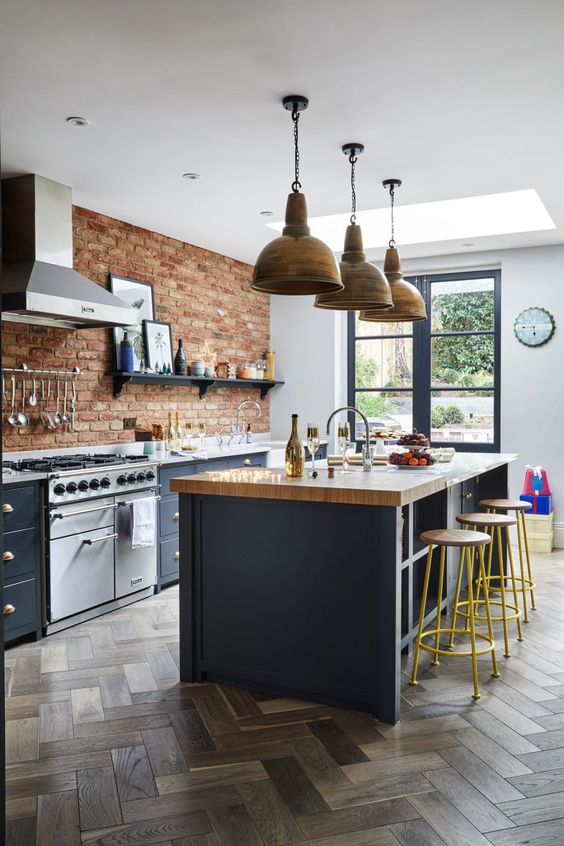 In making a minimalist kitchen look attractive, industrial style can be used as an option. A few touches of aluminum and iron make the minimalist kitchen feel a little cold. The unfinished wall is also one of the industrial style characteristics that can make your minimalist kitchen look interesting. An open brick wall can be applied to one side of the kitchen wall.
Black has become a color that must be present in this style. A few touches of black in a minimalist kitchen give a cool, mature, and calm feel so the kitchen becomes a comfortable and attractive place.