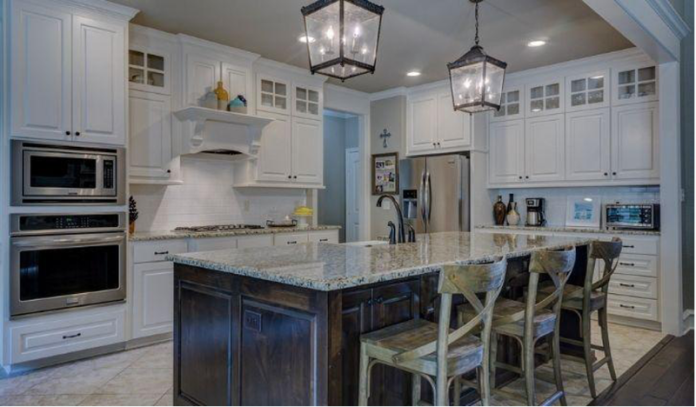 If you have a penchant for interior decoration, then you must already know that the kitchen is one of the best places to experiment in terms of aesthetics. With innumerable styles and combinations to choose from, designing a kitchen from scratch is a delightful venture for many homeowners. However, the endless choices can also be exhausting, so you might be hunting for some specific ideas. To help you out, here are 5 must-have additions that any designer would want in their dream kitchen.
5 excellent kitchen design ideas
1. Quartz Counters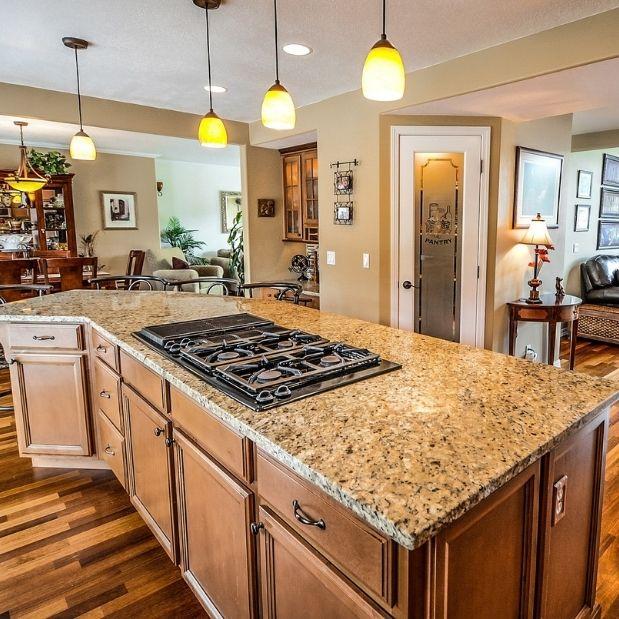 Quartz is an excellent amalgamation of natural, pristine beauty and excellent craftsmanship. While its look will remind you of the earthy appeal of marble and granite, the processed nature of the material gives it a slew of advantages such as strength, a non-porous surface and multiple color combinations to choose from. Thus, it perfectly combines beauty and durability, making it an ideal material for kitchen countertops that are exposed to a lot of moisture and food spills.
However, with so many benefits, there is also one small drawback, its price. Since it is a perfect material in almost every sense, quartz can be pricier than say a stone or synthetic counter. That being said, it won't necessarily burn a hole through your pocket as the pricing will depend on the manufacturer. Moreover, purchasing a robust yet aesthetic material such as quartz is a one-time investment that will guarantee satisfaction for a long time.
2. Custom Cabinets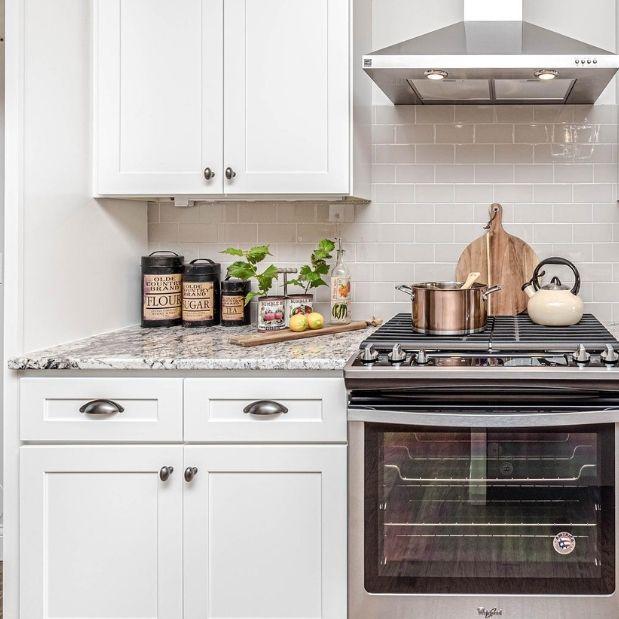 Forming the backbone of your kitchen, custom cabinets can be the perfect pair to your beautiful quartz counter. Of course, customization will make it more expensive than stock cabinets, hence you might be tempted to go for the latter. However, there are 2 compelling reasons to opt for the former.
Firstly, since it is tailormade to suit your kitchen, the spacing, placement and fitting will be just right, making full use of errant corners or spaces that might look odd with stock cabinetry. Secondly, not only is the quality and finishing of customized cabinets superior, but they can also be easily paired with other features in your kitchen space such as an island or perhaps even a banquette seat. Thus, they give you more leeway to customize other parts of the kitchen as well. Lastly, if you are confused about color, then you can confidently opt for white or similar lighter colors, for it will go well with almost any hue.
3. Slab Backsplash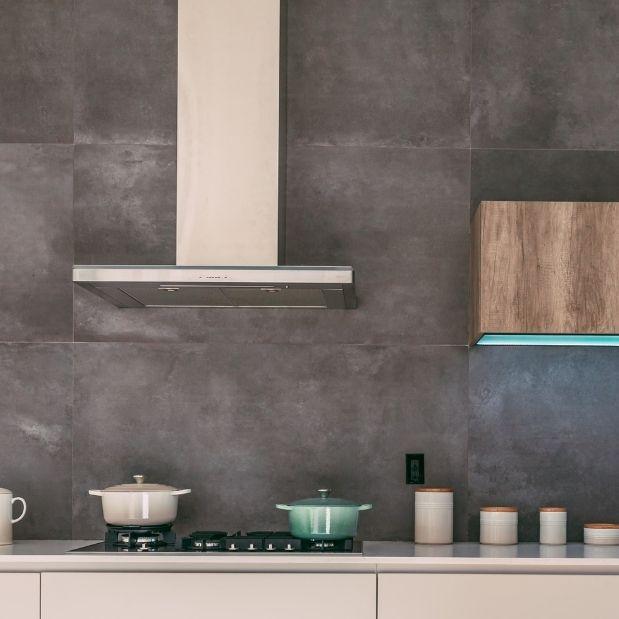 Most run-of-the-mill kitchens opt for a tile backsplash as they are easy to clean, install and maintain. However, in your dream kitchen, these mundane tiles can ruin the look of the beautiful quartz counter you have already installed. Hence, it's better to replace the tiles with a solid, slab backsplash. Better yet, choose the same quartz material as your counter so that they complement each other perfectly.
Thanks to the non-porous quality and sleek finish of quartz, you don't need to worry about keeping the backsplash tidy, for it can work as effectively in that regard as tiles. And while it seems a bit excessive to opt for an expensive material like quartz for backsplash, remember that you are designing your custom dream kitchen. Thus, you are allowed to splurge a bit! Moreover, using high-quality materials from top manufacturers is always a worthwhile investment as you won't need to conduct repairs or maintenance for a long time.
4. Having A Kitchen Window Seat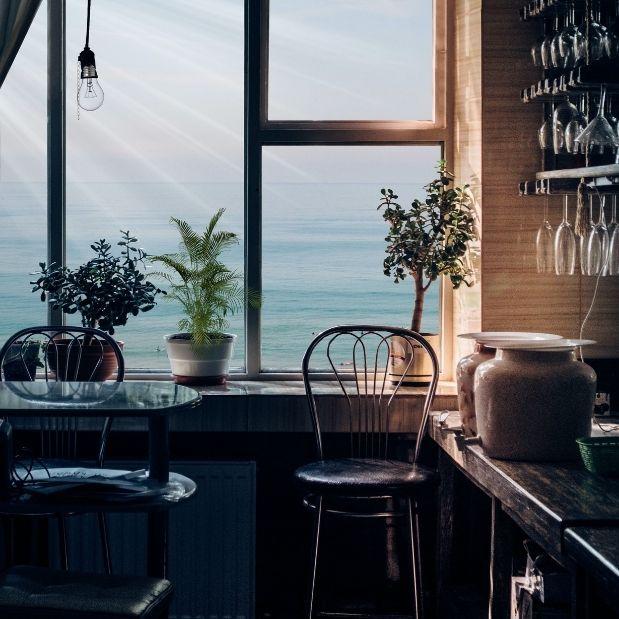 Perhaps you have plenty of space in your kitchen and a large window that is waiting to be turned into something spectacular. Hence, if possible, try out a stylish window seat, which offers practical as well as aesthetic benefits. While it accentuates the look of your windows, it can also be a perfect spot to take a breather between chores or to even entertain guests in the kitchen.
However, before choosing a seating style, you must also pay close attention to the type of glass installed on your windows. If people are leaning against the glass while taking a seat, then you must make sure that the glass is robust and unbreakable. To ensure this, you must opt for safety glass which is not only tough, but it also breaks in such a manner that it leaves no jagged edges. After all, when you are using high-quality materials in your custom kitchen, then it's prudent to also emphasize safety.
5. Sliding Pull Out Drawers And Shelves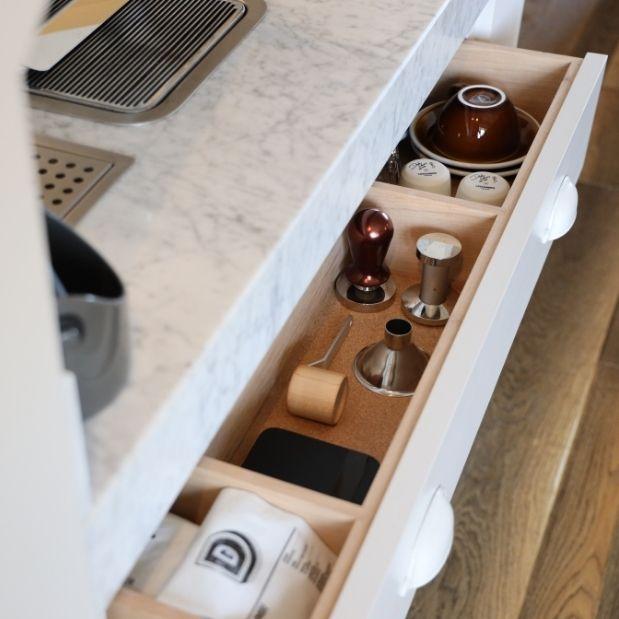 A perfect pairing with customized cabinets, sliding drawers and shelves are the pinnacle of ease and utility in a designer kitchen. Imagine opening the cabinet door and out comes the shelf with all its ingredients on clear display. You no longer have to route around the back of the cabinet to search for that one obscure ingredient you rarely use. Instead, you can find them all in seconds, saving invaluable time, energy and frustration.
Furthermore, using sliding drawers is practical even for storing cleaning ingredients such as detergent, cleaner, dishwasher, garbage bags and more, which can often be more difficult to retrieve in a conventional cabinet. Moreover, you don't necessarily have to pair them up with cabinets. You can simply use these drawers as your cabinet space if you desire and attach sturdy handles on their end for easy access. However, the handles do tend to break easily after prolonged use.
Conclusion
This concludes the list of 5 excellent ideas for a designer kitchen that is not only easy on the eyes but also offers invaluable practical benefits. While these designs have an almost universal appeal, the list is not exhaustive by any means. Because after all, it is a dream kitchen, so you are the master of designing and customizing everything. Thus, you can merely use these ideas as a reference and let your imagination run wild!
Author's Bio:
Dhruv Mehta is a Digital Marketing Professional who works as a brand consultant and provides solutions in the digital era. In his free time, he loves to write about marketing, business, finance & home decor. Follow him on Twitter or connect with him via LinkedIn.