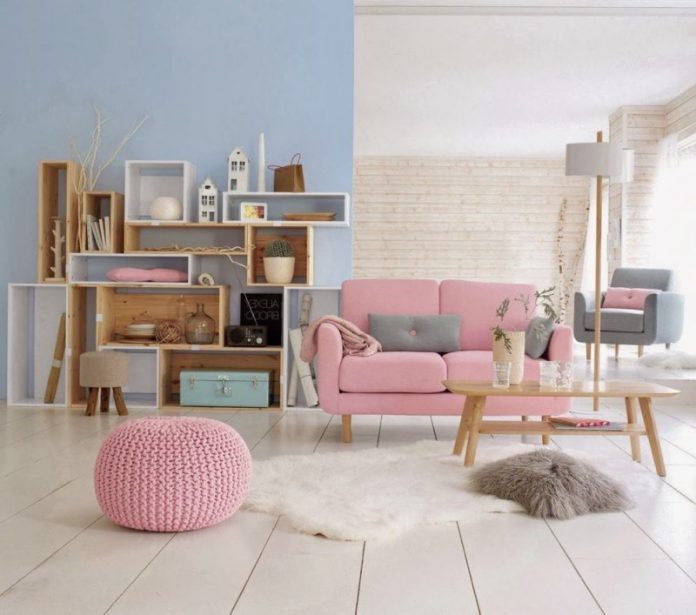 Painting your home can not only have an immense impact on your property, but it can have an impact on you. Your home is your own sanctuary, and painting it can uplift your mood exponentially.
There are a number of paint trends that have grown in popularity in recent years, and of which cater to a variety of different tastes. Ultimately, different colours and shades make us happy. Thus paint trends tend to encapsulate a range of options to cater to everyone. Today we look at some of the hottest paint trends in 2022. These are the paints and colours that have made a statement in 2021, and look set to continue to grow in popularity throughout 2022.
Our List of Interior Colour Trends 2022
Painting the interior of your property is often no small feat. Although it can be a laborious process, revitalising your rooms with paint is totally worth it. It can elevate your home: making it seem like new and allowing you to fall in love with it all over again. It is important that the interior paint you choose is selected carefully. It needs to work harmoniously with the rest of your home and your furnishings, and should match your specific tastes. The paint trends in 2022 selected by us today are widely popular, so you know you are getting colours approved by the masses. Without further ado, the interior colours that look set to take off in 2022 are as follows:
You can be confident that this choice is set to explode in 2022 as it has been selected as the Dulux Colour of the Year 2022. Those in the industry are predicting that paint colours in 2022 will look to evoke a sense of calming, as well as displaying an optimism for the future. After the darkness of last year with us all living through the COVID pandemic, people are eager to both celebrate new found freedoms and look to the future. What better way to do this than with a colour that is reminiscent of clear blue skies on a summer day? This colour is just the right amount of everything. It does not contain too much blue so that it is overbearing: it uses a perfect mixture of hues to create a real statement colour. If you are looking for a colour full of hope and calm, this is the one for you.
People in the last year, and it looks like this year, are moving away from cooler, colder colour schemes. Instead, homeowners are opting for deeper, more restorative colours. The COVID pandemic changed society in a lot of ways, and we are seeing this unravel in the home especially. Milky and almond esque neutral colours are making their way back into people's homes in great volume. Think mushroom browns, soft stone and warmer mixtures of the two. These are the colour trends in 2022 to keep an eye on if you are looking to make less of a statement and are more concerned with creating healing and therapeutic spaces.
Warm oranges, mustard yellows, earthy greens. These are all colours that have long been associated with 70s interior design. In the last few years, 70s design choices have made a resurgence. People are now looking to the 70s as a source of inspiration, and the paint colours favoured back then are now more popular than ever. As stated, people are venturing further and further from cool and distant colour schemes (greys, whites). People now want colour in their life, and wish for their homes to offer motivation, sanctuary and inspiration.
Colour trends in 2022 do not only incorporate bright palettes. Indeed, a large number of people are veering towards darker, deeper tones. The Green 04 paint by Lick is a good example of this. On this darker end of the spectrum, we are seeing a great deal of deep greens with hints of blue emerge. Not only do these darker shades evoke a sense of comfort, but they also inject a sense of intimacy and closeness into the home. Whilst some people use brighter shades to open up their homes, some people are happy to cocoon themselves. For some people, the home is a chance to escape the outside world.
A sort of chalky off white, we predict School House White to blow up in 2022. No interior colour trends article would be complete without mentioning it. If you are looking to inject nostalgia and comfort into the home, this colour, coupled with another statement colour, will certainly help you achieve that. Not only does this off white work well as a standalone colour, but it pairs incredibly well with almost any colour. This is certainly a handy one to have in your arsenal, and should be closely watched in 2022.