Roohome.com – Modern apartment design with lots of colorful and playful features will be the comfortable retreat for your family. Using bright colors can make anyone captivated and falling in love with. You should not create the formal concept because it can make the uncomfortable feel. You only need to apply the open space layout with the beautiful window seating that can make the cozy feel.
Modern living room with a beautiful window seating
Modern living room theme with the blue color look so cushioned. The simple and modern furniture design that the designer use is the perfect combination. It will be a multipurpose room for all types of your family activities. Besides that, the designers also set the beautiful windows that make the owner easily to get the view from the outside. It will be the cozy space to drink a cup of tea and listen to their favorite music.
The open space layout also a great idea to create the comfortable feel in a family apartment. It is very helpful to control your children activity and make a better communication each other. You do not need to use lots of furniture for its space, just make it larger. So, your children will get more area for playing their favorite game.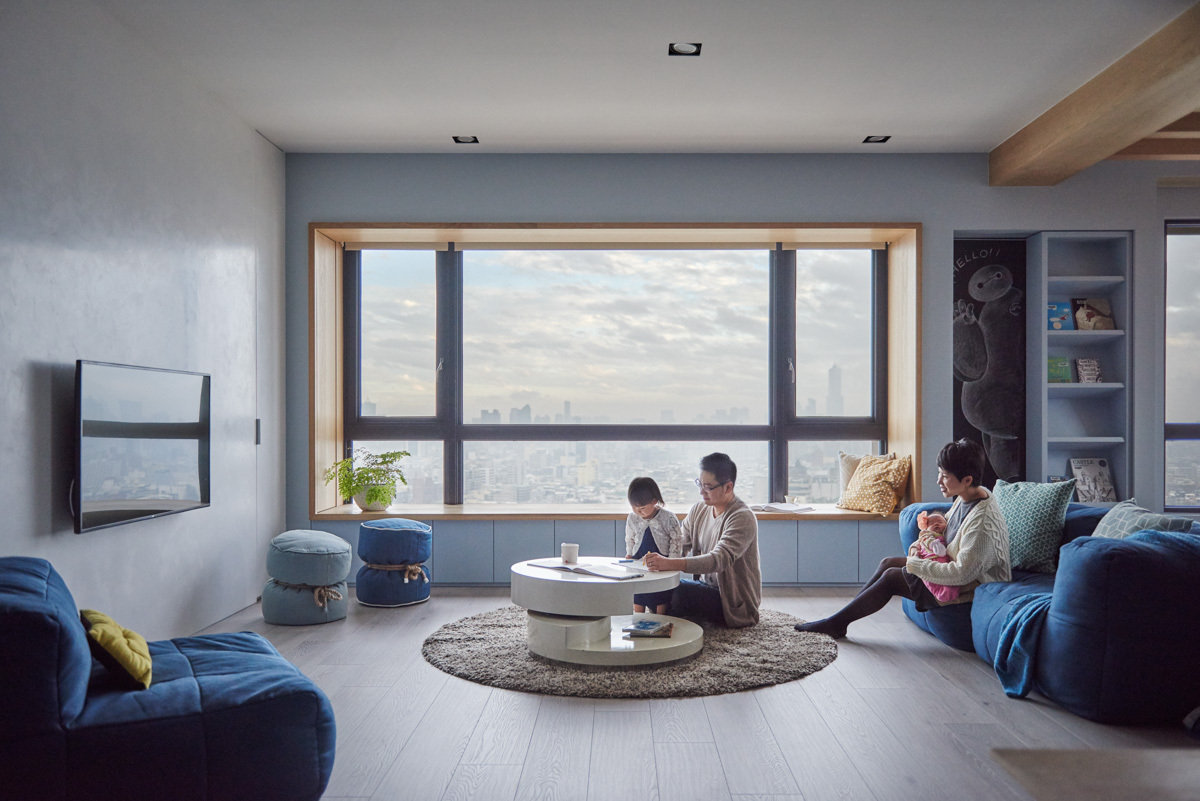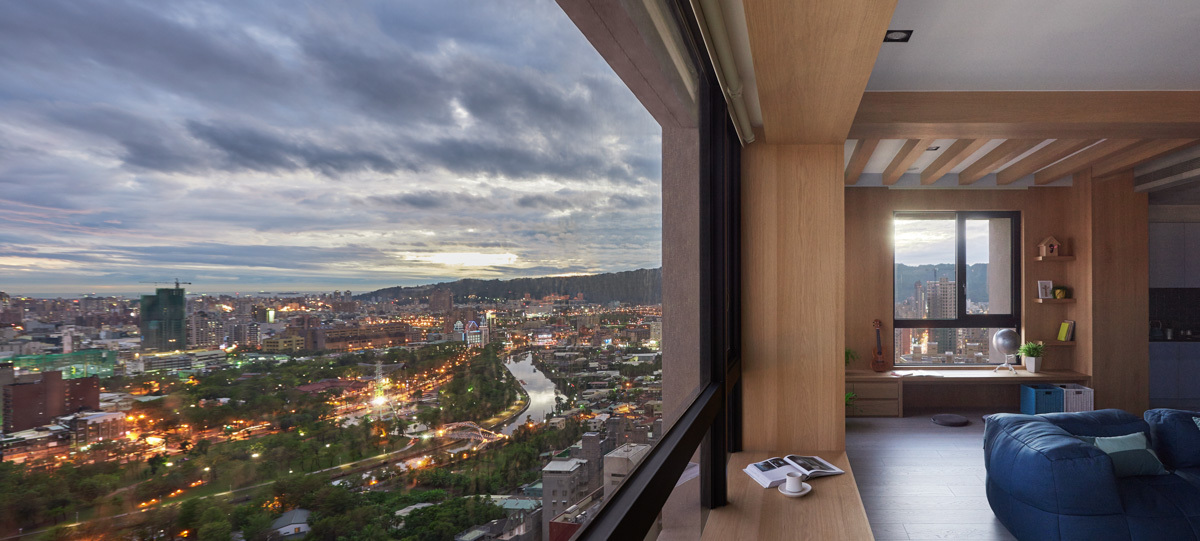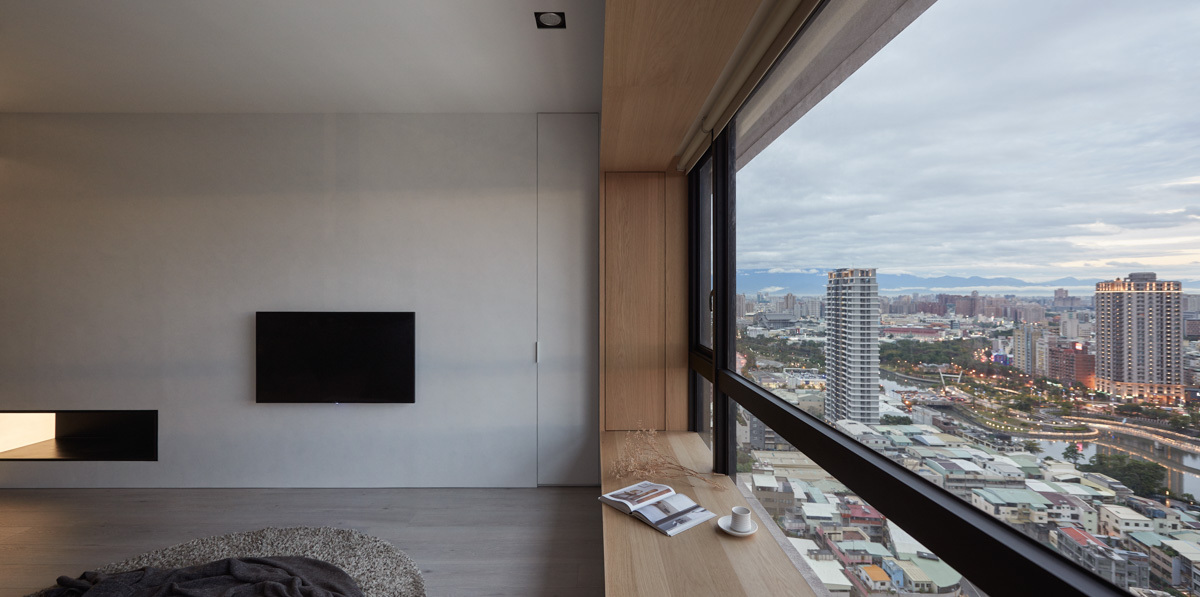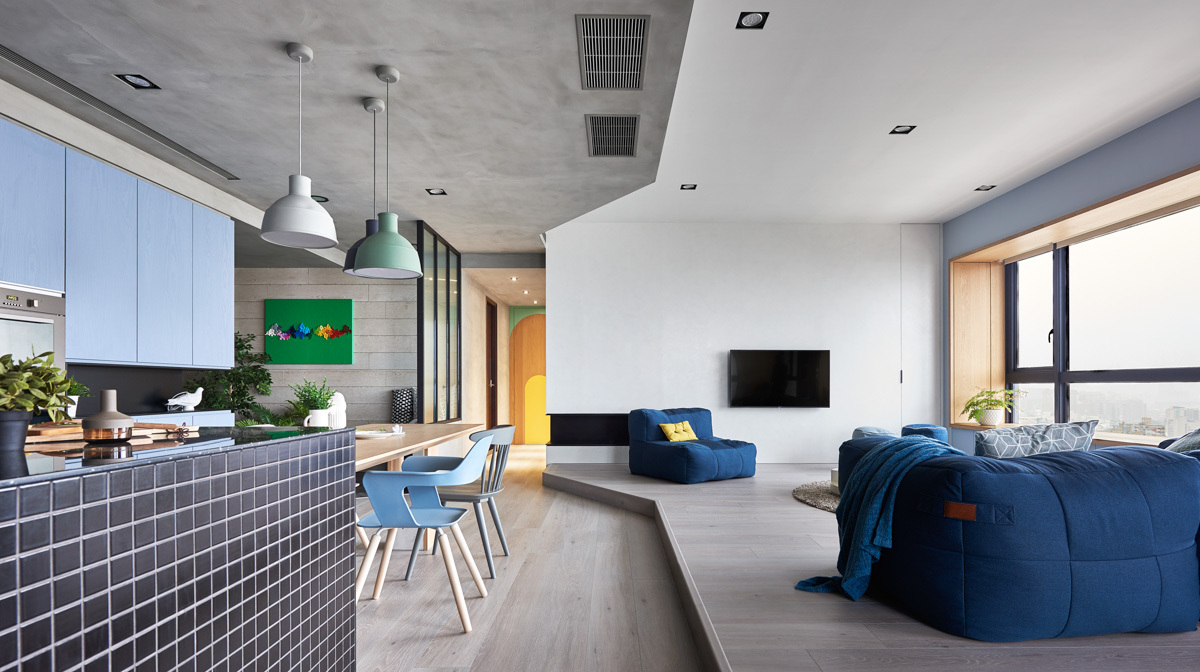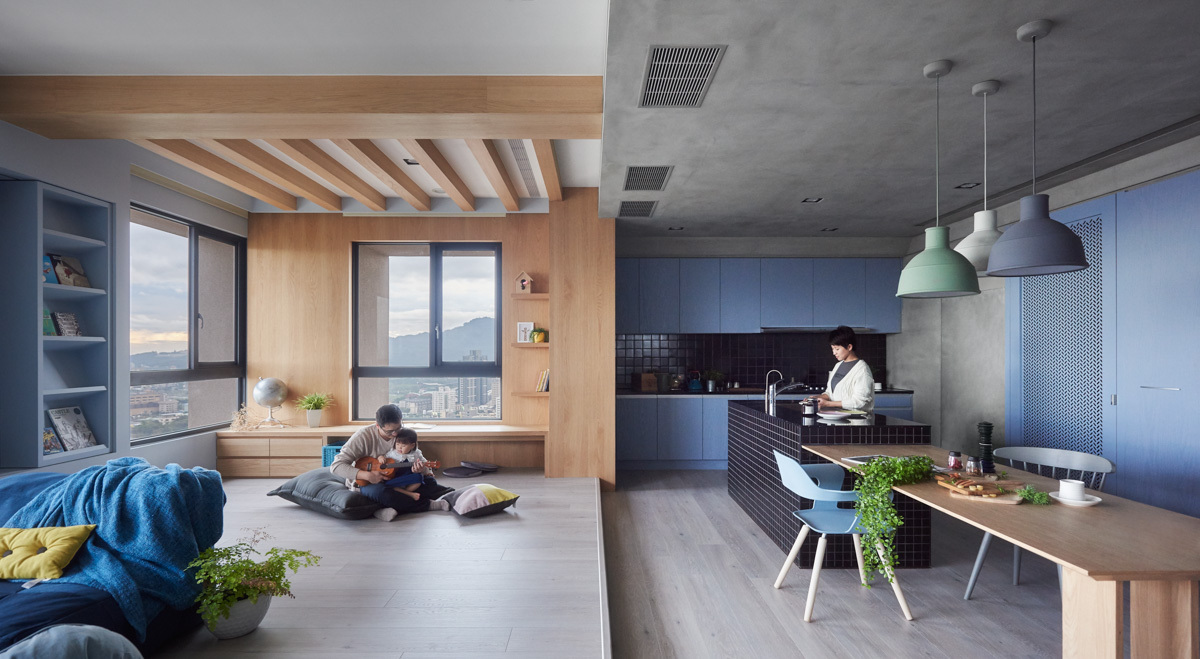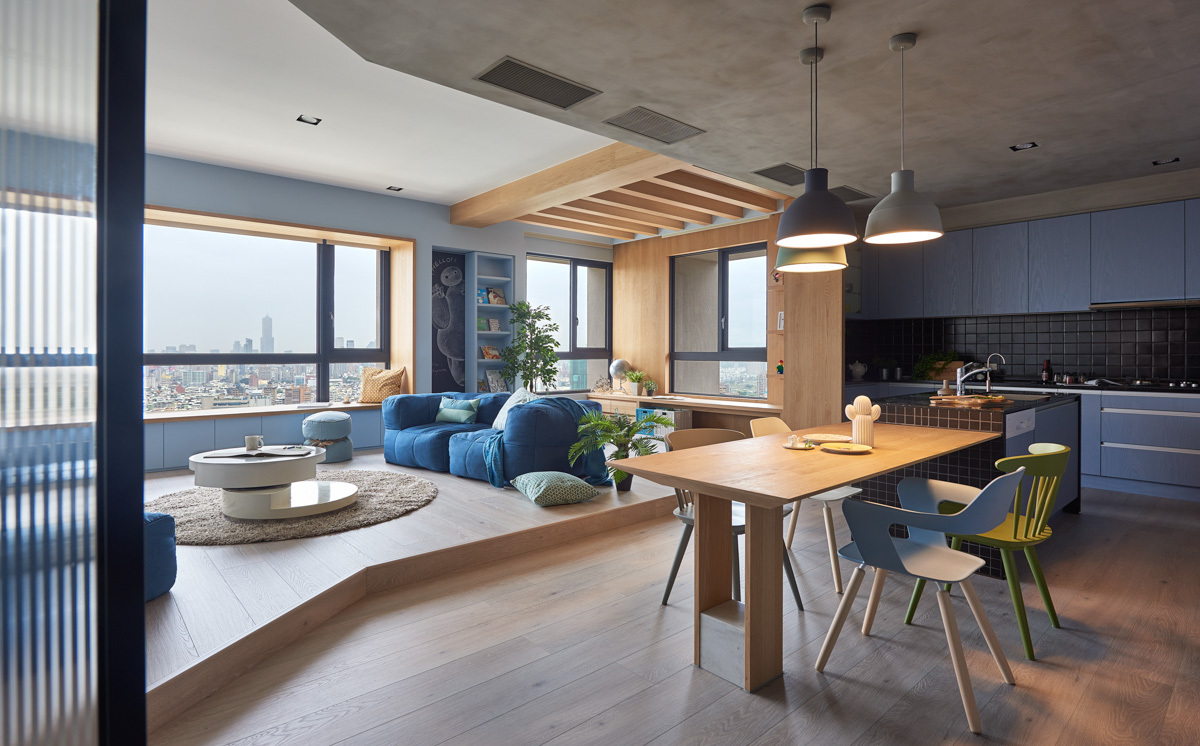 Modern apartment design with the open space and wooden features is friendly for a family apartment. You ca follow it to get the comfortable family apartment.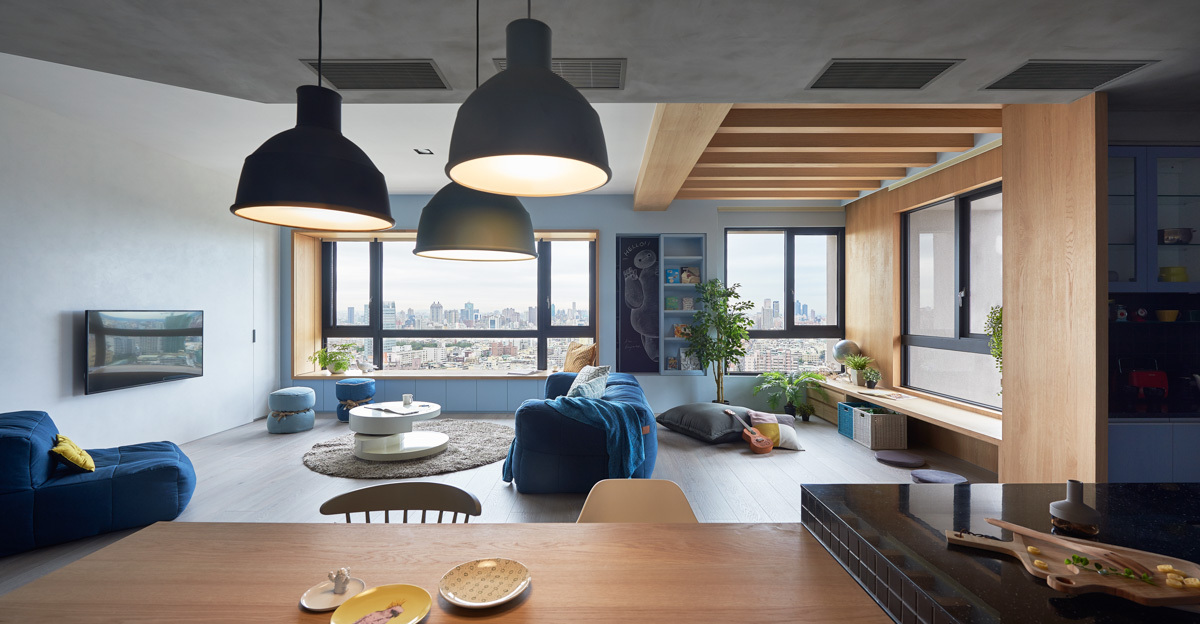 Modern kitchen backsplash and minimalist dining room
Modern blue kitchen with the black tile pattern are the features that you can use for your cooking activity. The interesting color will attract your children attention to participate in your cooking activity.Providing lots of cabinetry will help you in saving your cooking tool. It will be easier rather than the old kitchen concept.
A small dining table with the wooden material is perfect for your family meal time. They will start an interesting conversation and enjoy the calm and relaxing feel in that space. Do not forget to put the hanging lamp that can be it decoration also.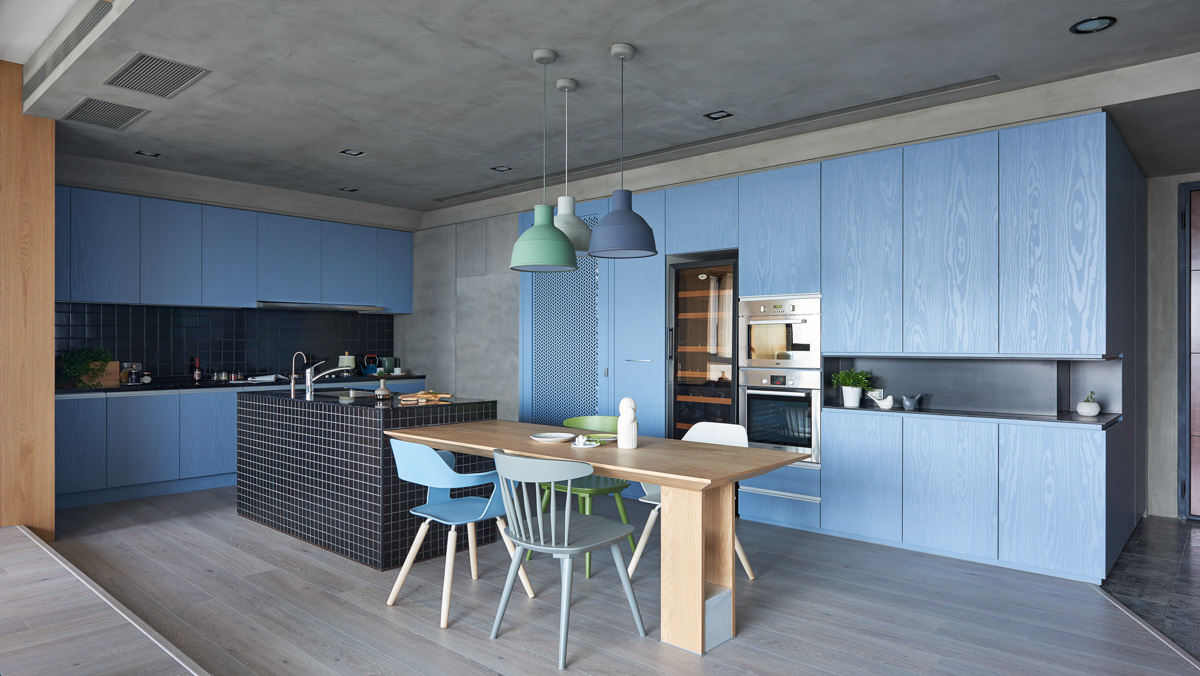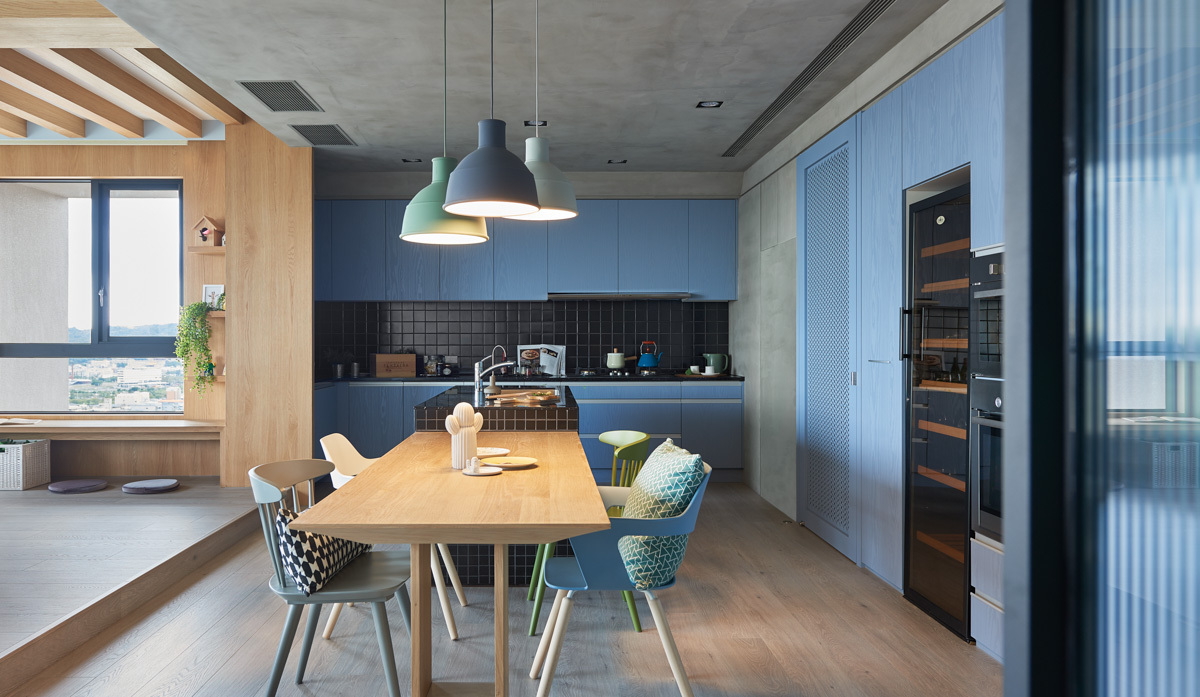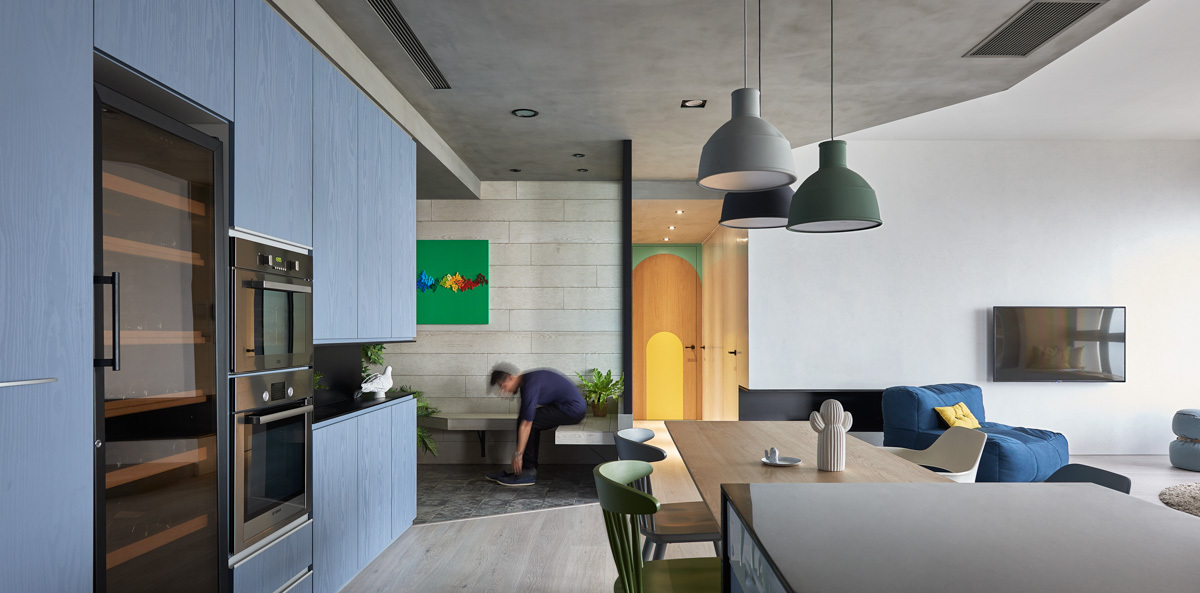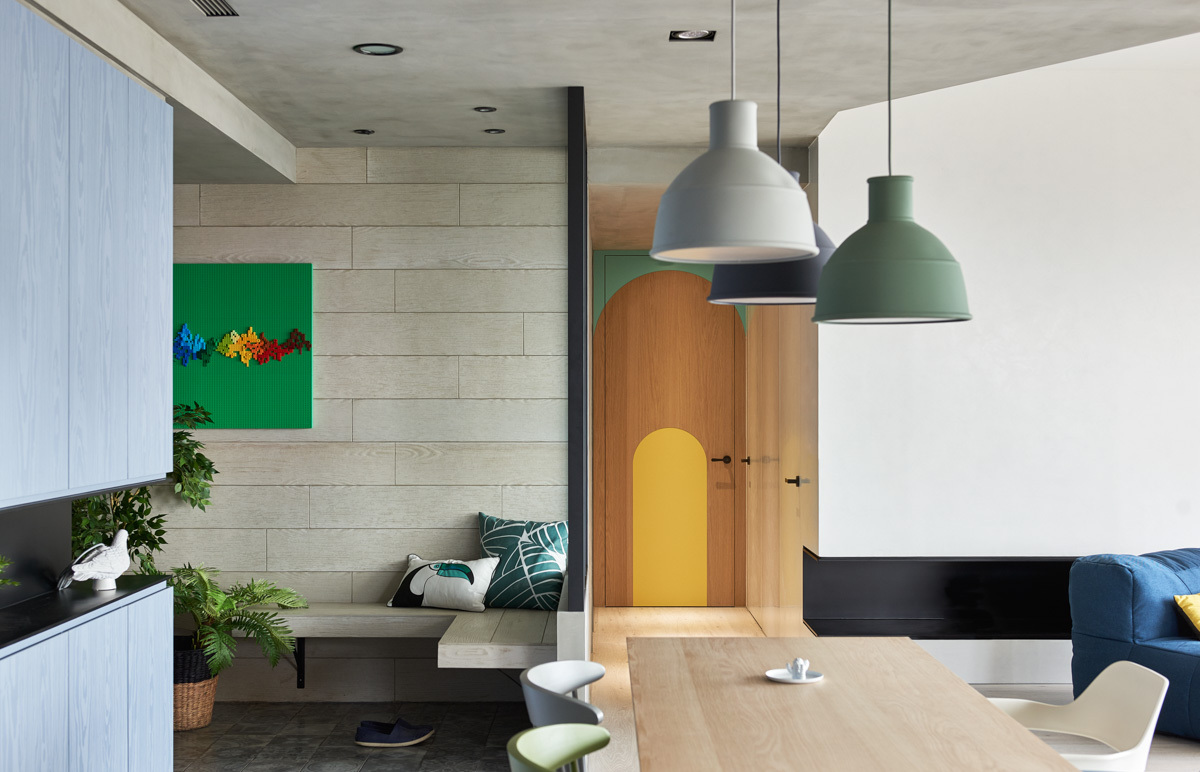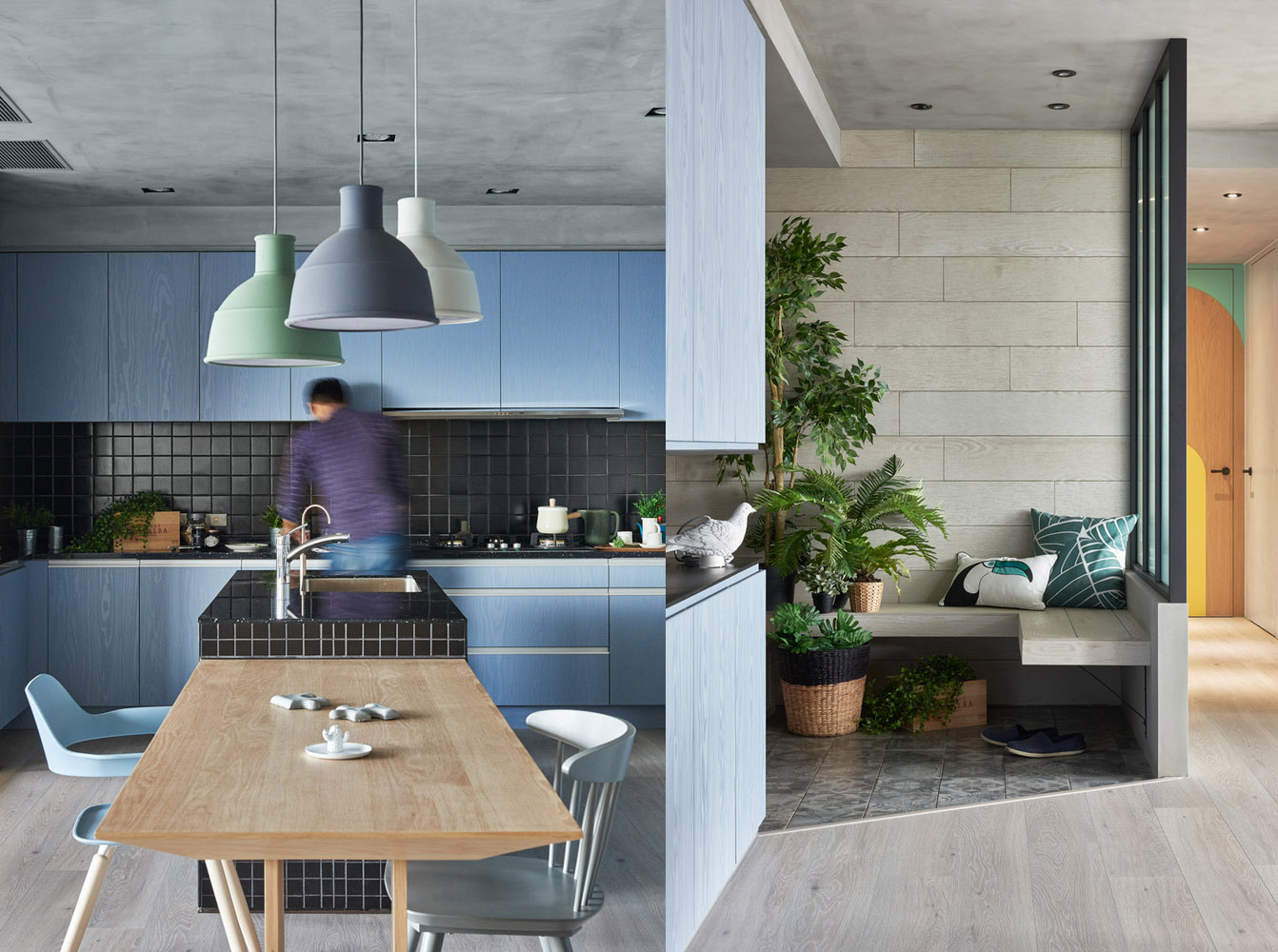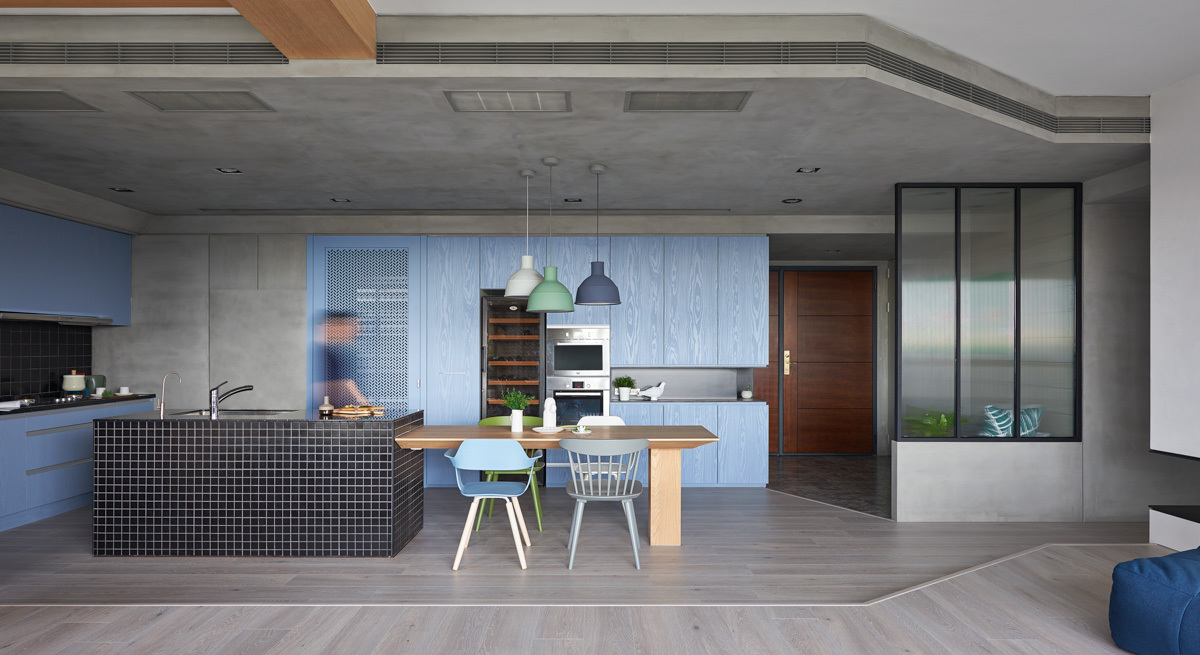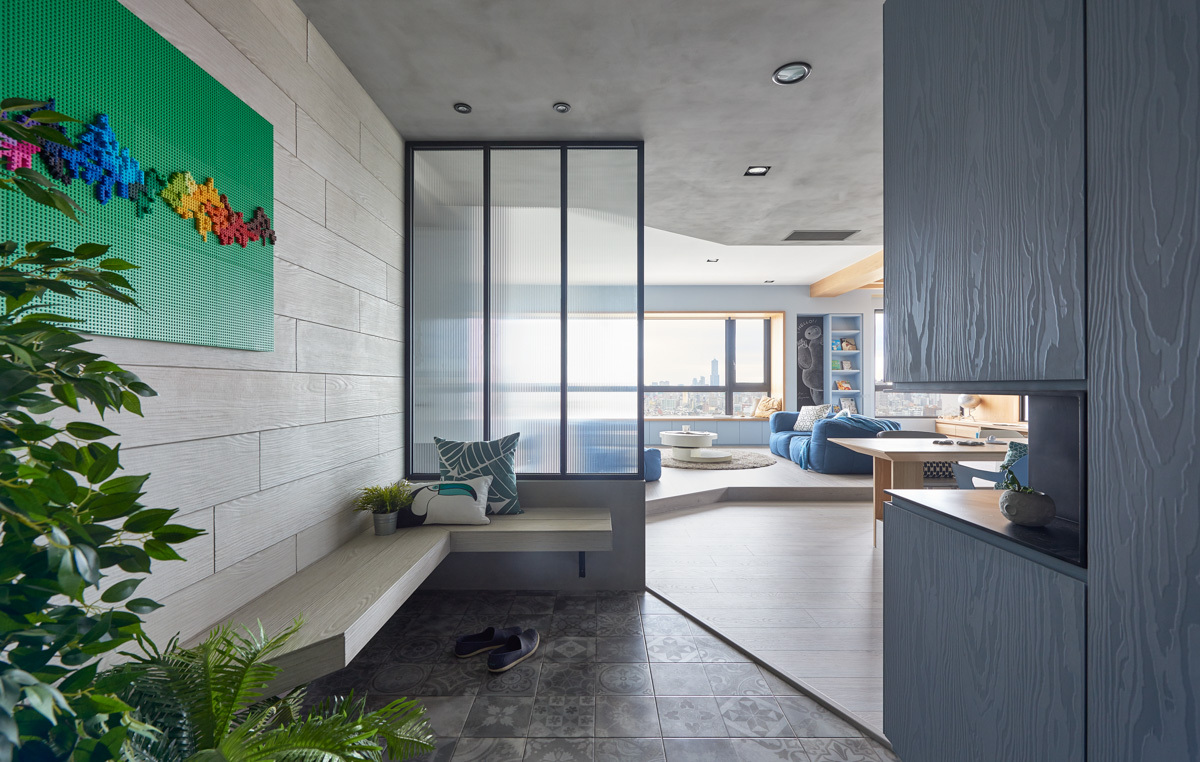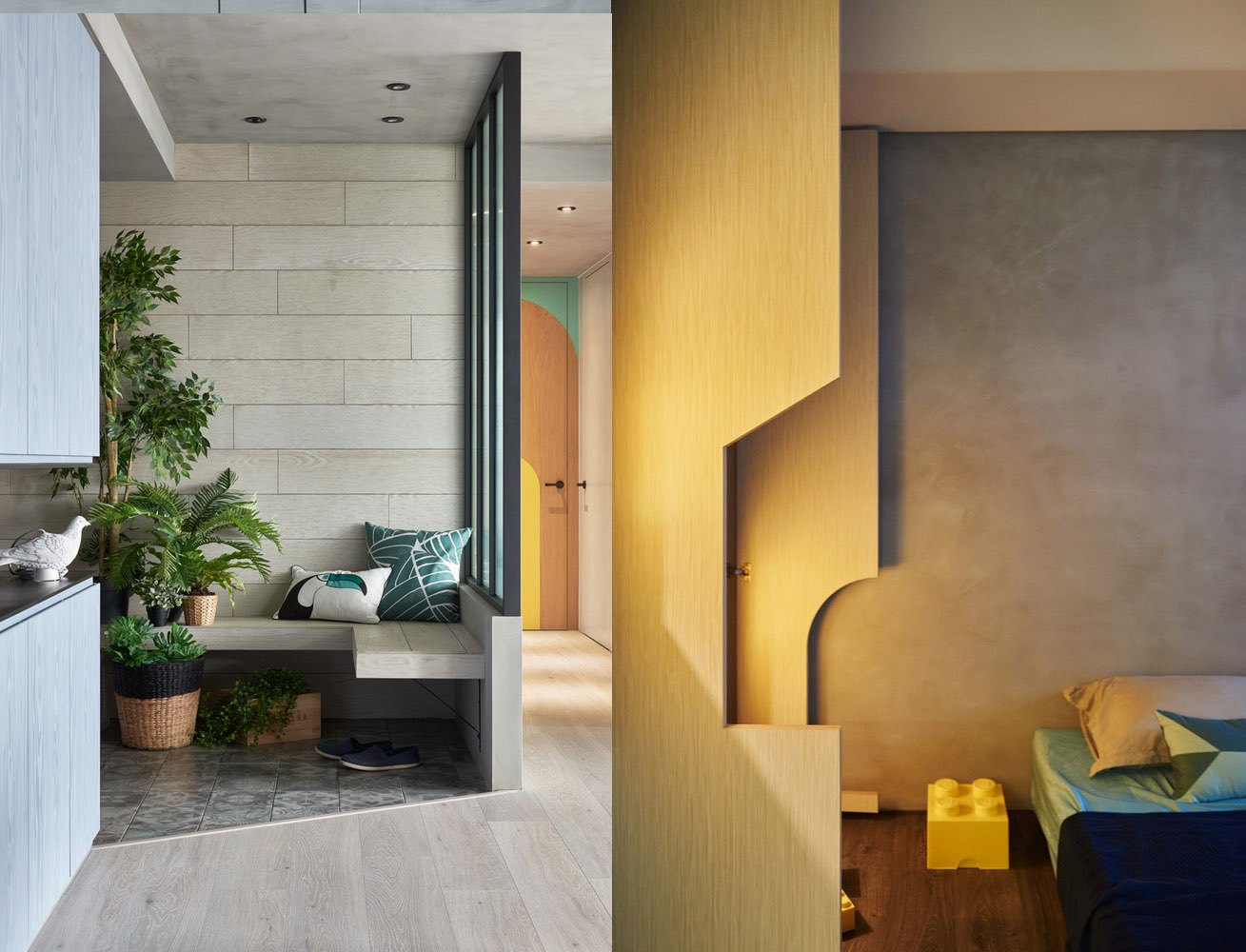 Colorful kids bedroom design
Colorful kids bedroom with the neutral color scheme and wooden cabinet that was covered by the pastel color will attract children's attention. You are possible to put the bed on the floor without any frame. It will give the cozy feel.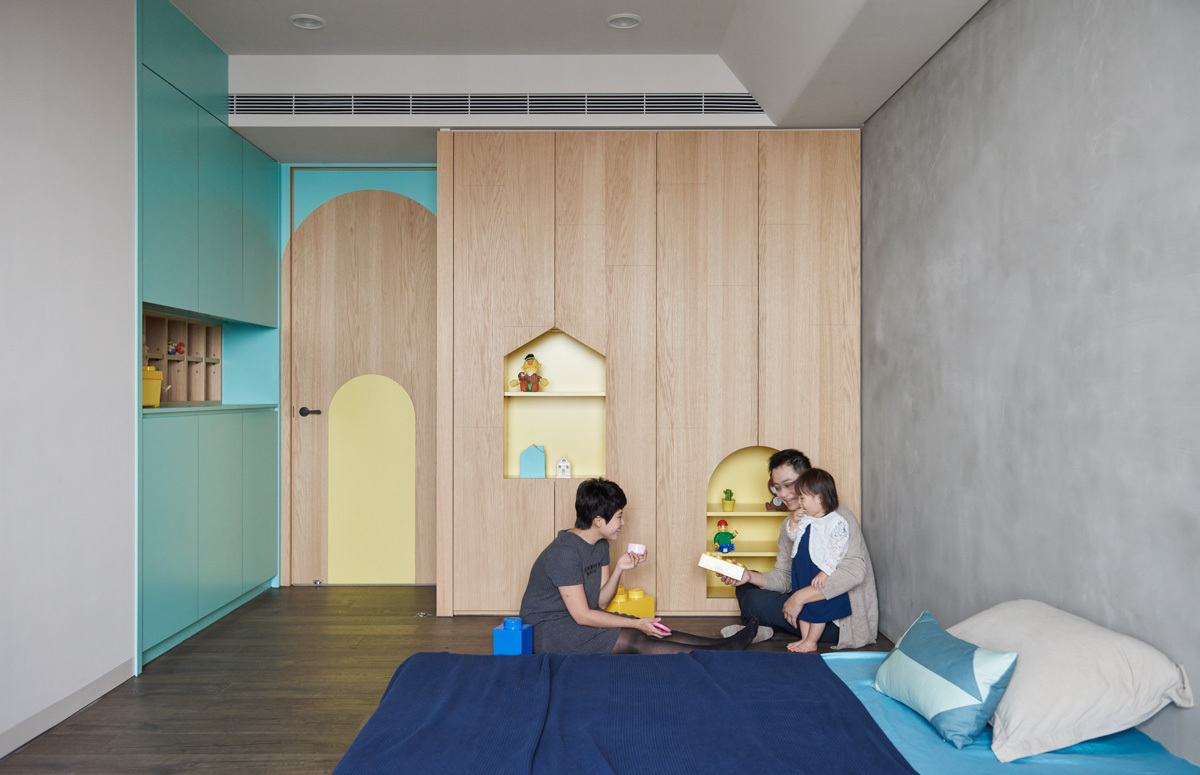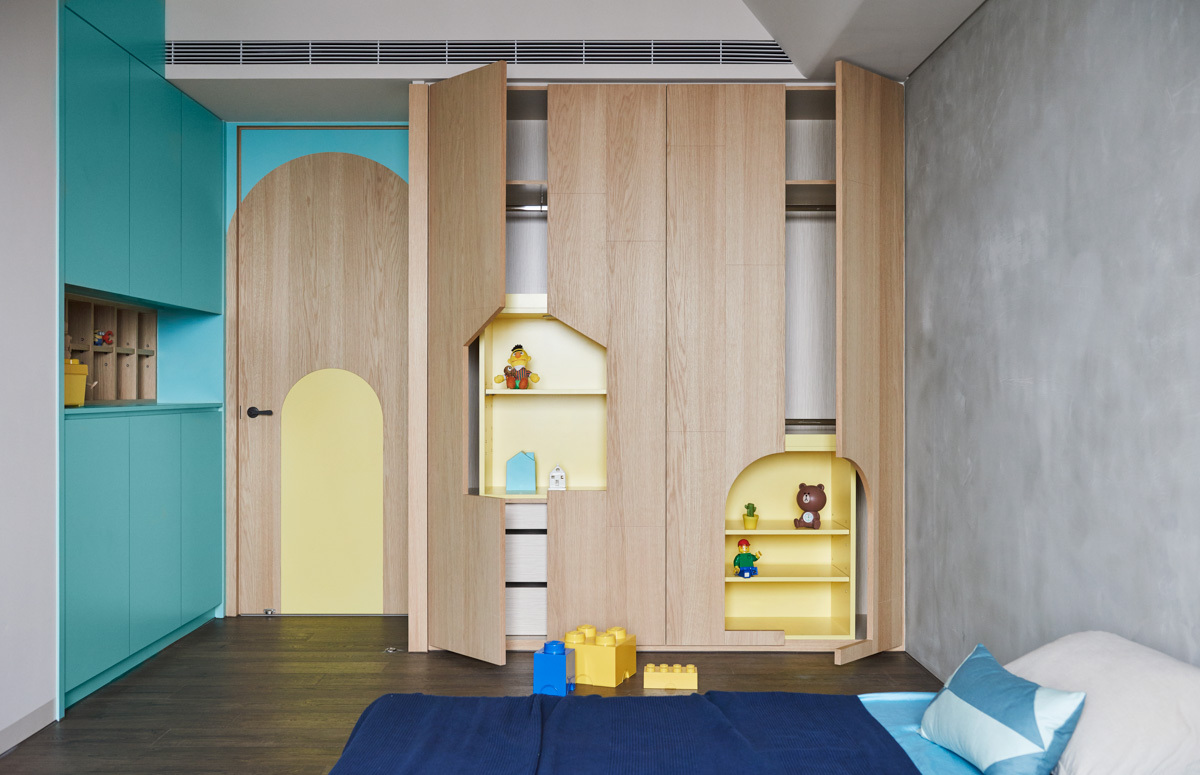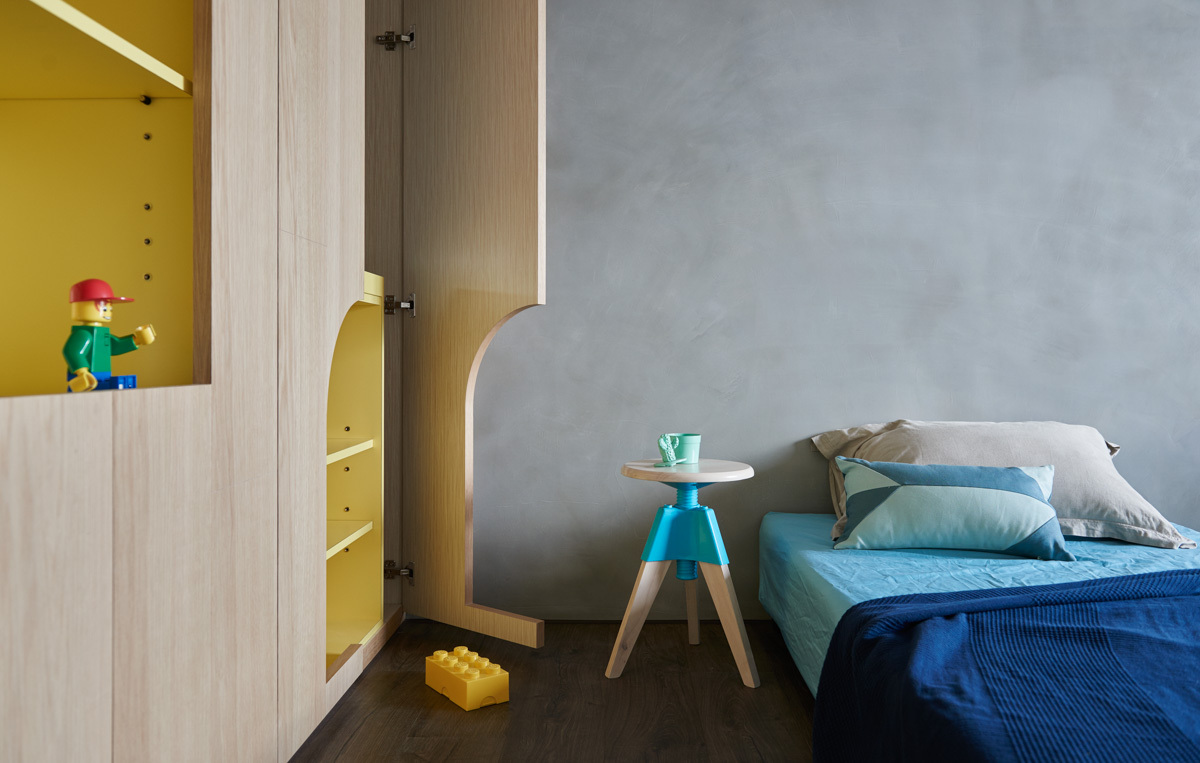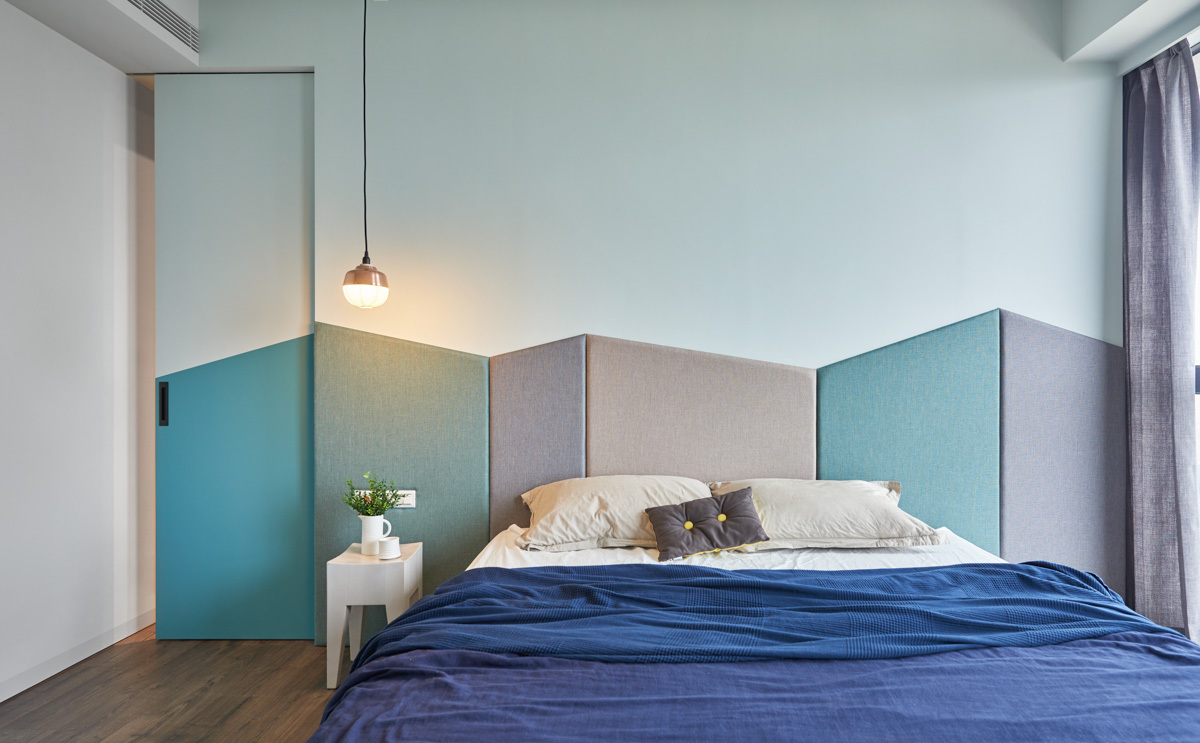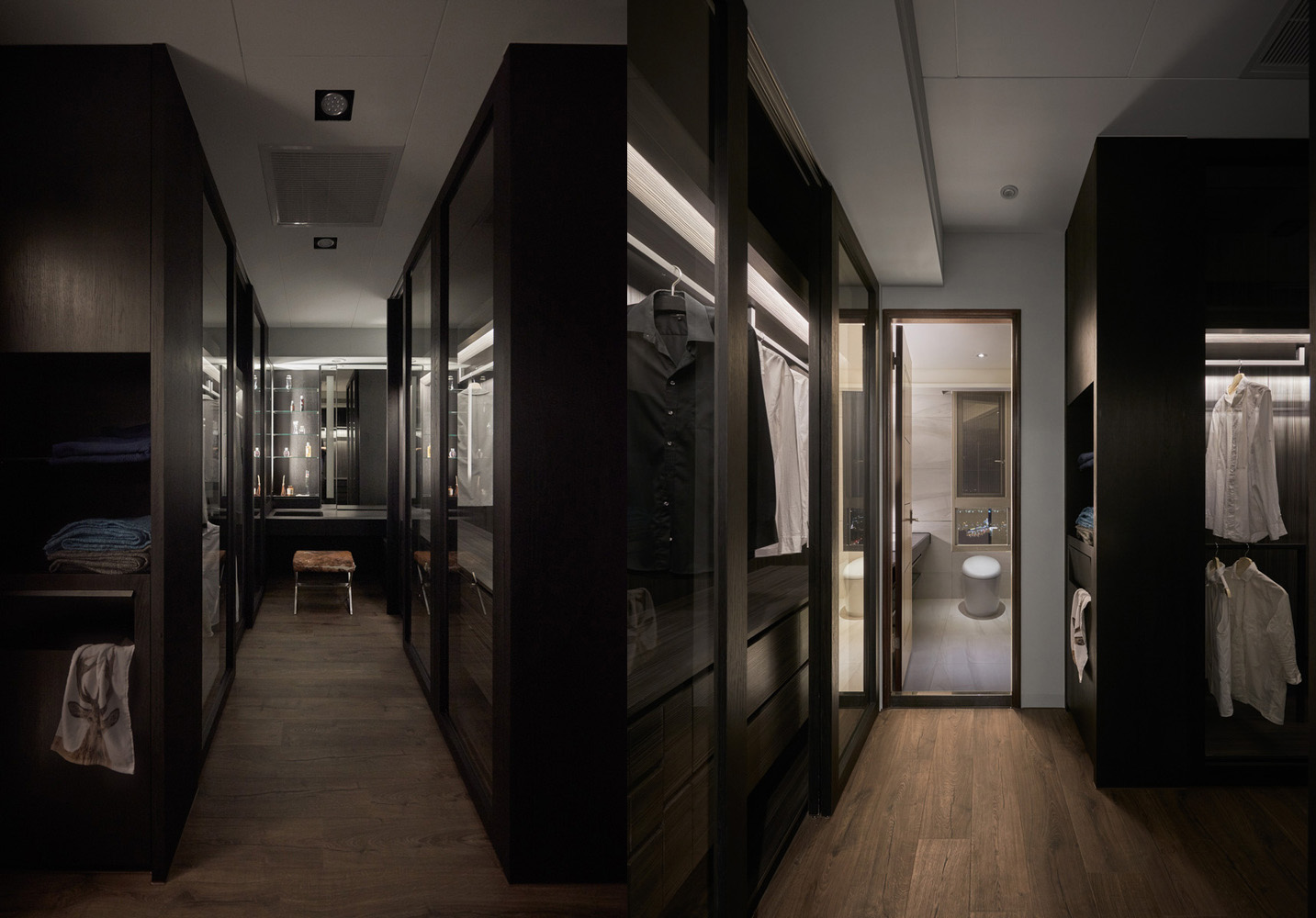 Modern apartment design with the colorful and playful accents is perfect for a family apartment.