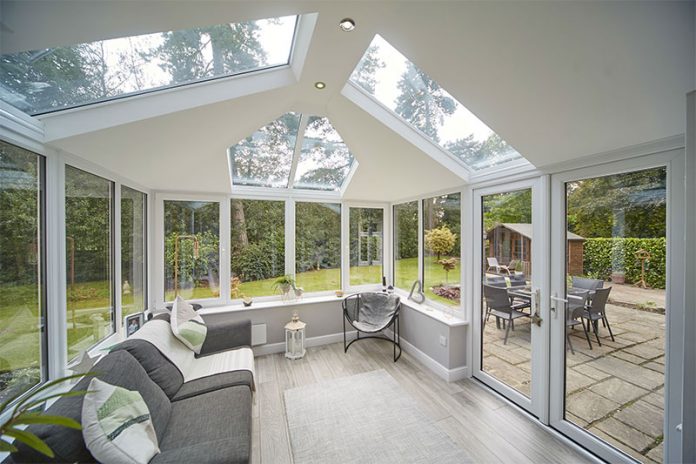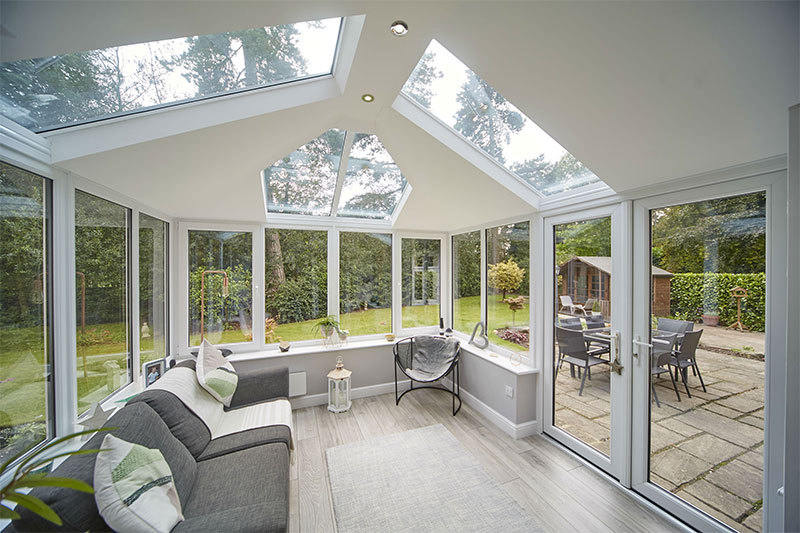 Nowadays, there are myriads of exceptional design options available at the disposal of homeowners for decorating & renovating homes. The contemporary material alternatives such as plexi glass have made home renovation simpler and more flexible. Commonly known as acrylic glass, these colored and colorless glass-like sheets are used as the perfect glass replacements. These sheets not only provide aesthetic beauty but also help eradicate the weaknesses in strength and durability of glass.
Best of all, the plexiglass has better design versatility and can be customized in any shape, size, and color. This makes them an ideal choice of creative homeowners who are searching for sensational home décor themes & ideas. In addition to visual beauty, there are several other benefits of colored plexiglass including better solar heating regulation, UV light protection, controlled light transmission, and improved privacy. Here we will get to explore many amazing color options available in acrylic glass.
What are the color options in plexiglass?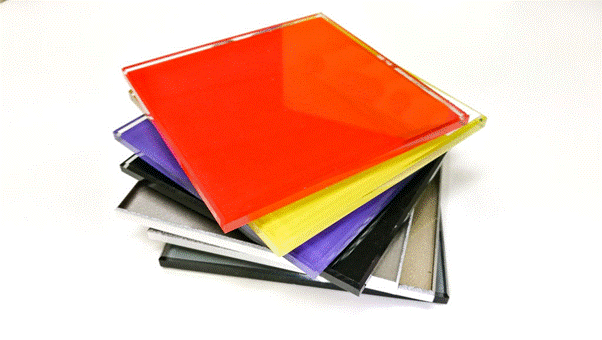 Acrylic is a form of plastic and plastic is popular for its malleability and customizability. These glass-like sheets of plastic can be customized in any shape or mixed with any color of choice. This makes fabricating plexiglass simple & easy. Most commonly, polycarbonate glass is available in clear, orange, red, blue, yellow, and translucent blue colors. Every color has its exclusivity and can also be customized in various shades as per the décor needs of the homeowner.
The variety of color options make acrylic glass not only perfect for home windows but also ideal for illustrations and signage. The eye-catching visuals and durability of plexiglass make this an ideal glass replacement option in both commercial and residential settings. In addition to this, these sheets are also used in photo frames, exhibits, fish tanks, and skylights. The vivid and impactful colors of acrylic glass help it blend seamlessly with colorful & flamboyant contemporary décor themes.
What is the ideal plexiglass color for windows?
Numerous plexiglass color options are best for windows and the selection of the right color depends on the needs of the homeowner. For instance, darker shades of brown & red are best if you want to reduce privacy, cut down the adverse effects of UV light, and control solar heating. Besides this, the color of the window frame also dictates the choice of colored acrylic sheets. Normally, shades of blue and green are preferred in white-framed windows and contrasting shades are preferred in colored window frames as it creates an exceptional contrast.
However, it is essential to remember there are no hard and fast rules for plexi glass color selection. Homeowners share the luxury to practice creativity and renovate their homes with amazing shades & appealing colors of acrylic glass. Thus, the most ideal plexiglass color for your window is the one that perfectly complements your home décor theme. This can be either vivid red, translucent blue, or any other color depending on your unique home décor needs & requirements.
Where colored acrylic glass is required?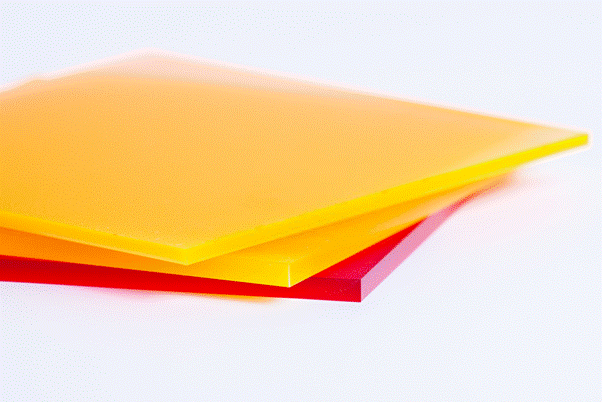 Colored acrylic glass is best for windows where durability and cleaning simplicity is desired. Plexiglass is durable either colored or colorless, however, in colored acrylic glass sheets, stains are not clearly evident. This removes the need for frequent cleaning and makes its maintenance even simpler. As discussed above, colored glass-like sheets of plastic are perfect in places where sun rays are beaming ferociously and damaging the interior furniture while raising the temperature of the indoors.
In such places, the inclusion of colored plexiglass sheets can not only reduce the adverse effects of sunlight but can also help regulate the indoor temperature. This also takes the load off the air conditioners and makes them work more efficiently. In other words, colored acrylic glass is perfect for any home window where dull and dreary translucent & transparent glass never seems to fit.
Colored vs Colorless Plexi Glass: Which one is more Functional?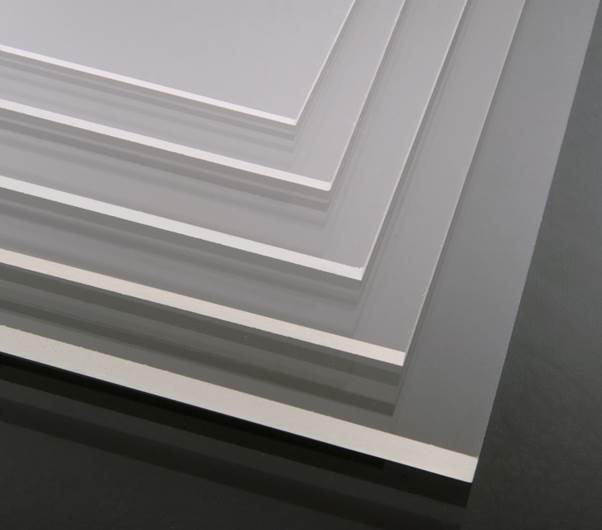 So, it all comes down to this, colored or colorless plexiglass. In truth, both acrylic glass options are incredible in their unique way. However, in terms of functionality, the colored plexiglass sheets beat the transparent or colorless ones. The colored acrylic sheets inject an elite sense of sophistication and make the contemporary décor elements connect with one another.
The colored plexi glass is probably the best way to create an appealing design impact and capture the attention of home visitors. Such decorative changes & renovations not only have visual benefits but also help increase the overall worth & value of the home. There is no better way to showcase your love for contemporary & creative design than by using plexiglass sheets in windows.
Hence, if you are in search of a functional, durable, and creative window glass, then it's best to disregard conventional glazing options and use the contemporary acrylic ones.