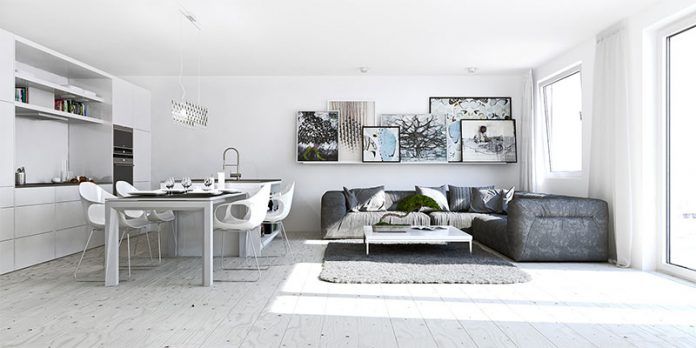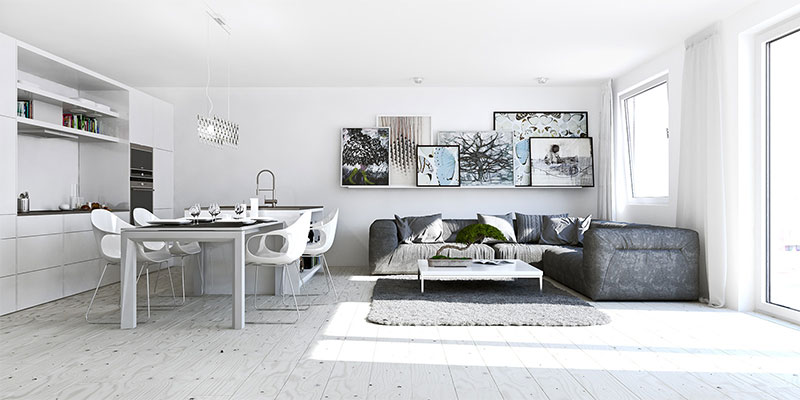 When they feel they need more space, people's first instinct is to move house. However, this is expensive and stressful, and you might not have the time or money to upsize to a larger home. So what can you do? The secret is that you've always had space, you need to know how to make your room look bigger, so you don't feel so boxed in your home.
Light Colors, Cool Contrasts
While we usually associate room color with how it can enhance our mood, it can also work as a surprising optical illusion for making your room appear larger.
AP Decorators in Kent say "Light colors are perfect for making your room look bigger and brighter. The reflective nature of bright colors works with natural light to make the room feel airy." But you should also combine this with contrasts, especially around the skirting board, as it makes the walls look further back.
Let There Be Light
Natural light is something you should try to achieve in as many rooms as possible. Aside from feeling good, it can also increase the size of the room. The connection with the outdoors eliminates the limits between outdoor and indoor, bringing them together and helping the room feel like it is just as much outside as it is inside.
Clearing the Clutter
We all try to keep a room tidy and organized, but there always seems to be more clutter every time you look. Too much clutter will clog up shelves, cabinets, tables, walls, and floors, all of which contribute to the room feeling too small. Give yourself a weekend to clear the clutter (and be ruthless about it), finding the balance between clutter-free and too-bare to give your room the spacious feel it needs to be comfortable.
Mirror, Mirror On the Wall
Once you hear about it, you understand why mirrors can make a room look larger. But you cannot put them anywhere. You must be strategic in your placements. Again, you can make the most of natural light to work with the mirrors and give your room the appearance of being twice as large as it is. One effective solution is to put it near a window, reflecting the outdoors, while mirrors cabinet doors also help you increase the space.
Switch Up the Furniture
It's no surprise that furniture can take up too much space, so consider reducing the used-up area by investing in multi-functional items. This includes cabinets that double as coffee tables or sofas with built-in drawers. These remove the need for additional furniture and prevent an abundance of furniture that clogs up precious space. You should also push furniture against the walls, and you can also match the color of the furniture with the walls to help them blend in better and create an illusion of space.
Larger Than Life
Even if the thought of upsizing and moving into a larger property excites you, it's always better to hold off and wait. With these tips on making your room look bigger, you'll have space to move and breathe, all with just a few little adjustments.