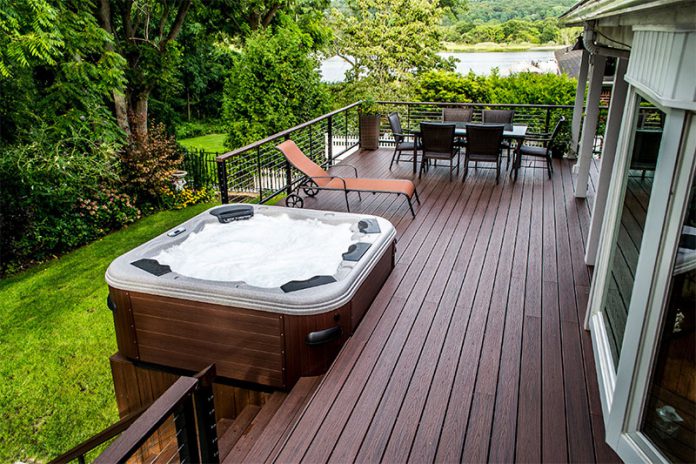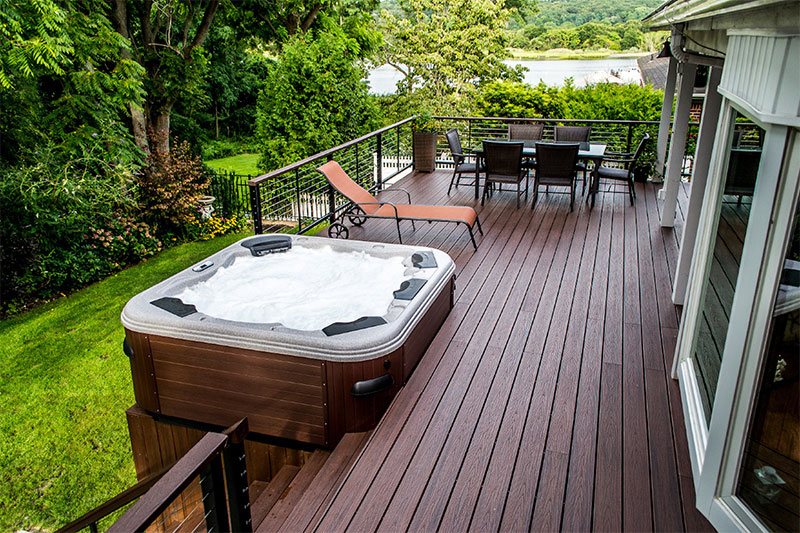 Need to convince your significant other about the benefits of installing a hot tub in your backyard? No problem. We got you covered. This article will give you 5 big reasons why purchasing a hot tub will improve the overall quality of your life.
There are a number of health benefits that are considered a major selling feature to owning a hot tub. Learn the best of them in order to strengthen your argument and give you the best chance case for having a hot tub delivered and installed in your backyard.
Stress relief
One major reason people buy hot tubs is to relieve stress through deep relaxation. Reduce the amount of stress in your life by putting aside the time in your day for a quiet soak in the tub.
Create your own personal retreat where you can relax and release the tension that builds from everyday life. A hot tub can be your own private getaway where you can spend by yourself, with your significant other or with family and friends.
Reduce headaches
Hot tubs are known to help with headaches caused by muscle tension. Relaxing in a hot tub will loosen the neck, shoulders and back muscles that are typically associated with tension headaches.
A daily dip in your backyard spa will help to get rid of the stiffness in the muscles that cause headaches as well as work to prevent them from happening.
Soothe aching muscles and joints
The heat combined with hydrotherapy from the jets is the perfect combination to reduce the pain of aching muscles and joints.
When you're immersed in water that is typically 100°-104°F your internal body temperature rises. The rise in body temperature your heart rate to increase. This overall effect is improved circulation that speeds the healing of sore achy muscles.
Hot tubs are good for arthritis because they lubricate the joints and relax the muscles. The weightlessness of being submerged in water is also a temporary form of mild relief from arthritic pain.
Backyard social event
When you own a hot tub there's more reason to invite friends and family over. Your backyard pretty much becomes an attractive destination for family and friends.
The memories you make using your tub with family and friends are priceless and will last a lifetime. Be sure to assume the responsibilities associated with being a hot tub owner by establishing some ground rules for safety and etiquette.
Increase property value
Hot tubs can increase the property value of your home depending on the type of installation you choose. If you are installing a permanent hot tub they become part of your landscape and a selling feature of your home.
The type of enclosure you have around your hot tub will also contribute to higher property value. There are fully secure enclosures that can be built as extensions to your house. Many of these types of enclosures are custom built and will cost a pretty penny.
Enjoy the benefits of being a hot tub owner
No matter how you look at it, owning a hot tub has its advantages. Enjoy the gift of reduced muscle pain, lower stress, reduced stiffness and better blood circulation.
Sure, there are some responsibilities to owning a hot tub but considering the overall health benefits, they are a small price to pay for an improved quality of life.