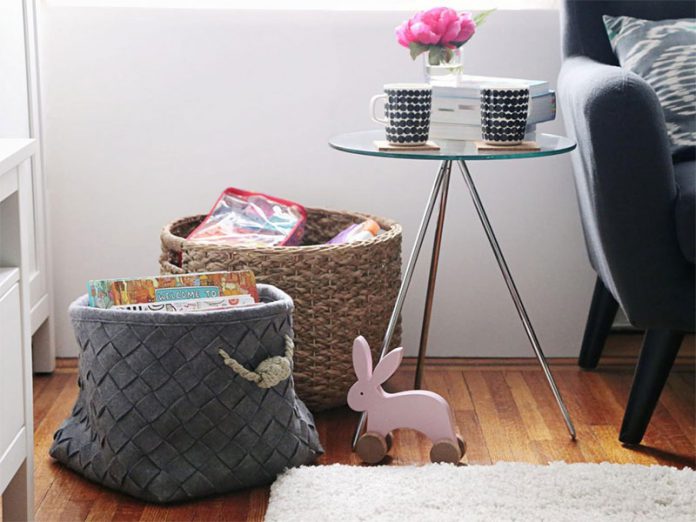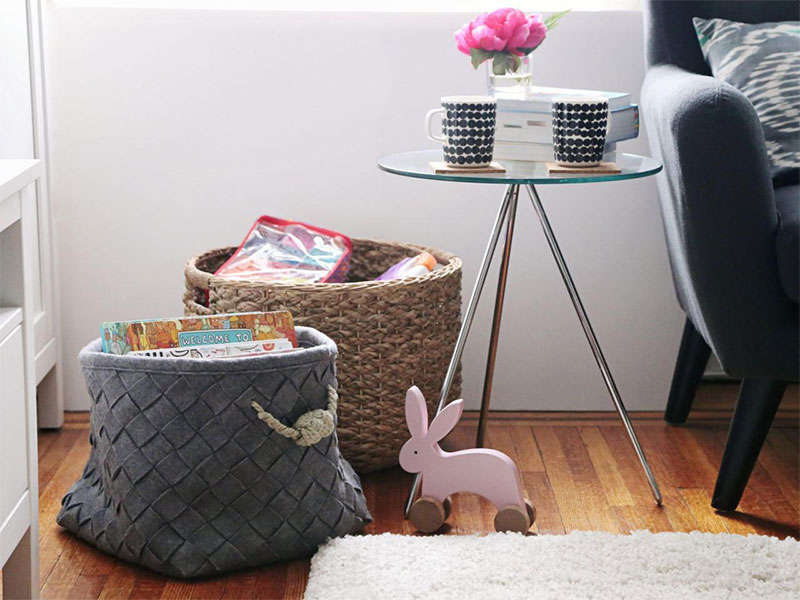 Top interior designers and professional decorators understand that storage is a major concern for most homeowners. Finding a place for everything and having everything in its place helps ease stress and makes a home run smoothly.
Did you know that you can have a stylish, comfortable home that looks neat and organized without hiding your possessions in ugly boxes or cramming things into overcrowded closets? Stylish storage is a thing and once you discover how easy it is to organize your home with gorgeous decorative storage containers, it will quickly become your thing too! There are all kinds of plastic organizers and cheap storage solutions available in grocery stores and home décor shops, but you can also find pieces that are as beautiful as they are practical, at a great price.
Want your home to keep your treasured possessions safe and within reach, yet hidden from view so your home doesn't look messy? Read on, friends… these top decorative storage boxes were designed with you in mind!
1. Button up on storage in the ENTRYWAY.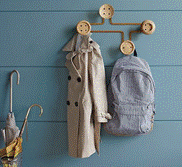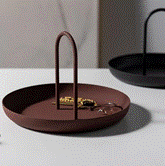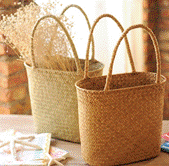 The moment you walk into the house and as you prepare to head out the door, there are things you need to drop off and items you need to take with you. Stylish wall hooks can help you contain the clutter so your entryway always looks tidy. Hang coats and backpacks on stylish wall hooks. Use decorative storage baskets to handle an overflow of the kids' mittens, lunch bags or slippers in the entrance, and use a smaller tray on an entryway console or shelf for catching car keys, parking passes or ID cards.
2. Stay beautifully organized in the KITCHEN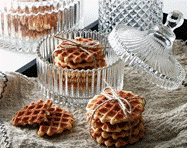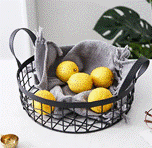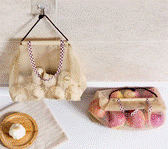 Grabbing an apple on the go, keeping lemons or avocados handy for cooking or storing oils and spices so they're within reach allows you to maintain a presentable kitchen counter. The kitchen begs for organization. Use pretty bowls and baskets on the table to hold fresh fruit and keep coffee pods organized at a coffee station. Trays are great for keeping like-minded items together, while crystal jars are a fabulous way to store candies and baked goods. Keep the pantry organized too with decorative storage bags for onions, garlic and potatoes, and baskets for packages, spices or condiments.
3. Use catchalls, baskets and chic hangers in the BEDROOM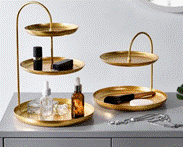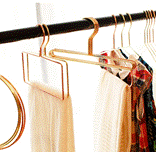 Decorative storage baskets and trays can store items you use before bed or want to have within reach such as tissues, a tablet or phone, reading glasses, hand cream or a book you are currently reading. A bedroom vanity or dresser can store perfume bottles, makeup, pocket change, jewelry, etc. Use baskets to hold clothing on a closet shelf and stylish hangers to keep items in top shape when you reach for them. Have you seen the stylish metal clothes hangers that come in all shapes and sizes? They're great for hanging clothes, scarves and jewelry. They're also ideal for keeping table linens wrinkle-free.
4. Let stylish storage liven up the decor in the BATHROOM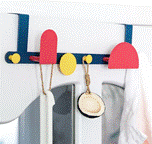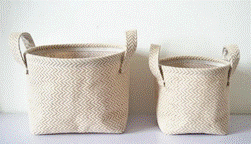 Of all the rooms in your home, the bathroom could probably use the most organization. Small items fit into containers in drawers or on shelves, while everyday essentials like toothpaste and toiletries can be corralled in pretty fabric bags and paperboard boxes. Textured baskets are ideal for containing bathroom supplies, folded towels, plants or extra toiletries. Display interesting perfume bottles on a decorative glass tray and use colorful over-the-door wall hooks to hold towels, bathrobes and the kids' bath time accessories.
5. Keep chargers, magazines and games contained in the LIVING ROOM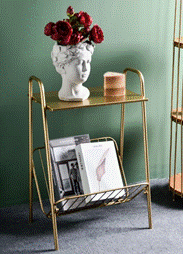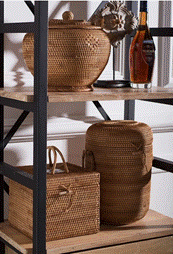 Striking rattan baskets on a shelving unit, coffee table or mantle are perfect for storing remotes, chargers, cables, candles, craft supplies and games. DVDs and other entertainment needs can also be tucked away in beautiful storage boxes. Use an eye-catching side table to store books and magazines, and baskets to hold extra throws and cushions. You don't have to worry about where to get these decor boxes, you can purchase the best home decor subscription boxes online.
6. Bring elegant storage to the table in the DINING ROOM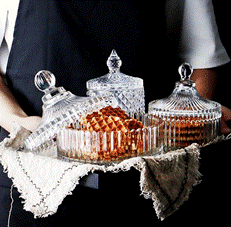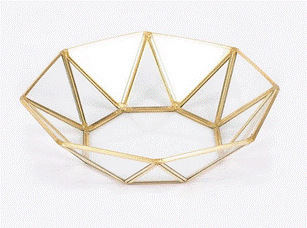 Add sparkling touches in a dining room by keeping candles, cloth napkins, flowers or extra cutlery in a stunning glass bowl with gold accents. Decorate a dining console or table with shimmering bowls and jars that can be used for food presentation or as gorgeous decorative pieces. Dazzling crystal is always the right choice in the dining room to elevate the look and impress your guests. Match gold bowls with gold candlesticks and crystal vases with crystal jars to lend a sophisticated, cohesive touch to a table arrangement.
7. Control the clutter in the OFFICE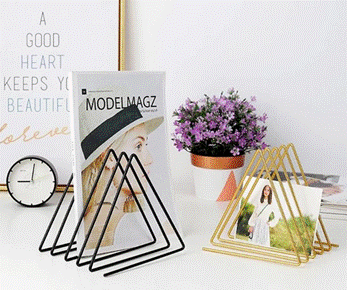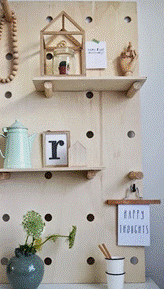 Before papers and sticky notes are out of control and your stress level is through the roof,
get organized in your office with decorative storage baskets and practical shelving units.
Keep papers and files contained on the top of your desk with wire organizers and hang a shelf or wire basket for reference materials and books. A wall shelf with a clock lets you keep track of your hours, while baskets can hide ink cartridges and office supplies tucked away on a bookcase shelf. Keep electric cords and cables in decorative storage containers and use display shelves to showcase awards or company photos.
For every room, there's a storage solution!

Using decorative storage solutions in every room of your home allows you to enjoy the best of two worlds–your home looks and feels clean and organized, and you know where all of your possessions are when you're looking for them.
Stress less and enjoy your home more. Discover gorgeous baskets, head-turning shelves and other storage solutions today and read all about storage box ideas that are sure to save you unnecessary stress. Experience the sense of calm that comes with knowing where everything is when you need it.  Find the storage solutions that are right for you, get organized and you won't have to hide the next time the doorbell rings. There's no greater feeling than knowing you can proudly welcome guests when they pop by without warning.
Happy organizing!