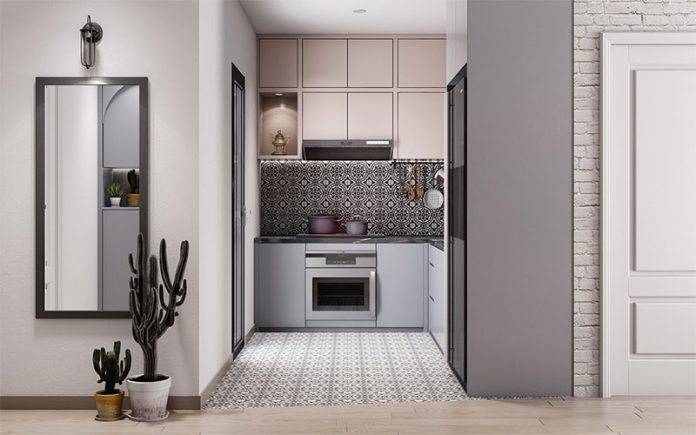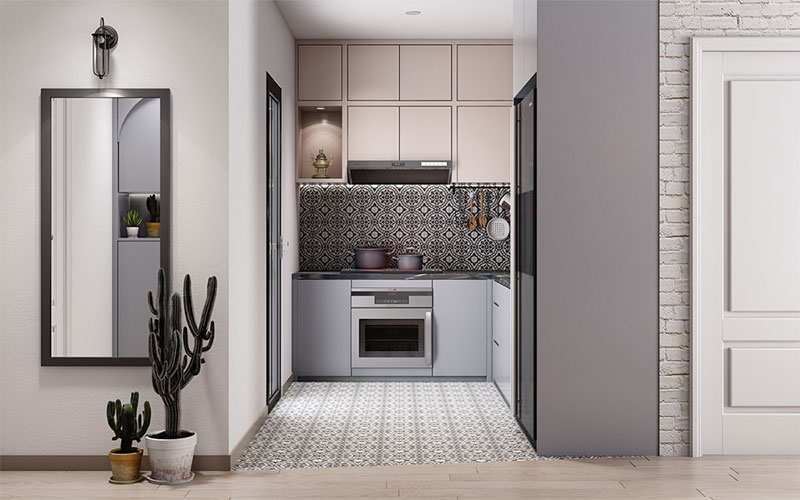 No one will argue with the fact that the kitchen is the most popular room in any home. However, if you want it also to be the most comfortable room, a small kitchen TV is a must-have!
Just imagine how convenient it will be to watch your favorite show or evening news when cooking a meal that requires constant monitoring and time. What about watching a relaxed family movie while you eat?
With a smart small kitchen TV from AVEL, you won't miss a thing! Each kitchen TV 21.5-inch model is small enough to perfectly fit in the limited space, but still has a high-tech LED screen large enough to be seen from anywhere. These small kitchen TVs deliver premium quality in a compact package, which allows you to incorporate any of them into a cabinet or piece of furniture. Full HD TVs simply replace 600mm, 900mm or 30″ width door (facade) and the shelves behind can still be used since the TV itself is lifted like a regular cabinet door.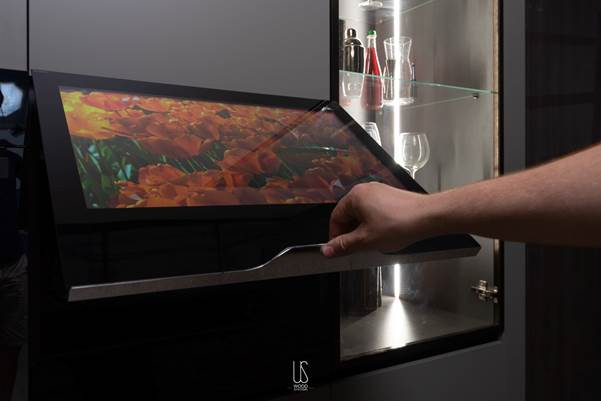 AVEL TVs come with safety tempered glass front, that is waterproof and very easy to clean. AVEL Kitchen TVs are equipped with IP66 full function waterproof IR remote control.
There are 2 version of the TV tuner board available: DVB-T/T2/C/S2 Digital Tuner for Europe, UK, Russia, AU, Middle East etc. and Analogue NTSC/PAL/SECAM that can be used worldwide (USA, Japan, Europe, UK, Africa etc.).
TV has HDMI host, so it can be connected to STB or Smart TV box. USB Host function support video / pictures/ audio playback from any USB stick or USB HDD.
Whether you are a sports fan, a movie lover, or just don't want to miss the news, a smart kitchen TV 21.5-inch model equipped with integrated vibration speakers is exactly what you need for your home!