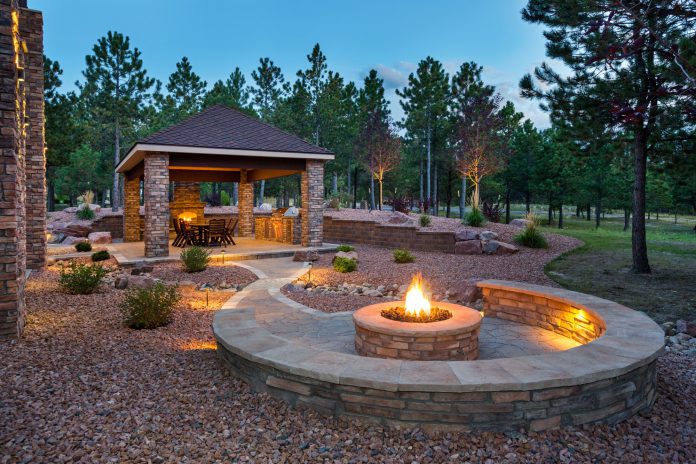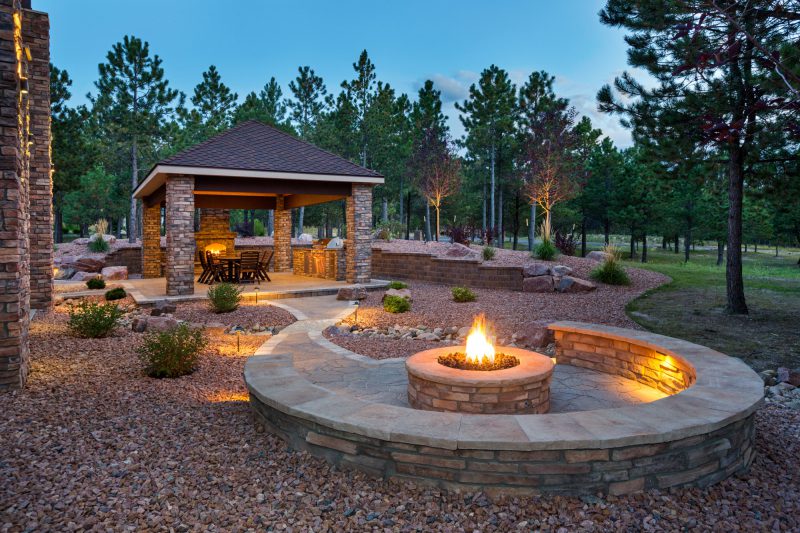 Outdoor spaces provide an opportunity for relaxation, which is why creating your own oasis right in your backyard can go a long way towards helping create the home of your dreams. Before you tackle the task of building your own personal paradise, there are a few things you should keep in mind.
Deck Out Your Patio
The patio or deck is an important space that can be considered as both an inside and an outdoor space. For this reason, it is the perfect place to start the transformation of your backyard. If your patio or deck is covered, you're already off to a great start. If the area doesn't have a roof or cover of some kind, like an umbrella, then consider putting in some form of weather protection in this area.
If your home doesn't have a patio or deck, consider building one in the backyard. These spaces can offer protection from the elements, a space to safely store your outdoor furniture and other objects, as well as an area of relaxation with the right furnishing. Also, in terms of remodeling, patios and decks are considered a decent investment as most projects yield a return of over 75% during resale.
Choose the Right Furniture
Once you have your patio or deck sorted, it is time to pick some furniture to make your oasis feel a bit more comfortable. When choosing furniture for this space, pick weather-proof materials where possible. Checkout Outdoor Art Pros have a variety of weather-proof furniture that is advisable to use. Treated wood furniture or furniture frames that are made from aluminum or other types of rust-resistant metals are the best for this use. When decorating, you can always add small touches of soft fabrics in the form of scatter cushions or even removable fabric seats for chairs or benches. If you are planning to use fabrics that are not weatherproof in this area, consider adding in some form of storage, so you have somewhere to store your cushions when the weather turns foul.
Consider Adding Lighting
While outdoor lighting isn't essential, it does let you make the most of your outdoor oasis by making it more accessible for longer. When considering lighting solutions, be sure to space your lighting correctly so that you have decent coverage in the area and not too many dark spots. There is a wide range of light types that you can use in this area. For a more whimsical look, fairy lights along a fence can make the area look magical once night falls. For a more practical solution, solar-powered lights that can be stuck into the ground are a good choice for garden paths, as they can illuminate the area without blinding anyone who is walking about.
Add a Touch of Fun
Outdoor activities are a great addition to any outdoor oasis. From the installation of a jacuzzi to more sporty activities, such as a home-based putt-putt course, the possibilities are endless. If you want to go all out, you could consider installing your own mini-baseball pitch, fully equipped with outfield fencing to ensure that the action stays in one place. For a more budget-conscious approach, building an ethanol fire pit in your outdoor oasis can help create a warm and inviting communal area for a relatively small cost.
Privacy
One of the most important things to consider when creating your own backyard oasis is privacy. While a solid wooden fence is an easy solution, there are other ways you can create a private area in your backyard that also captures the essence of the outdoors. Large planters with trellis-growing plants provide a natural, green barrier that can be cultivated throughout the year. Hedges are another great way to keep the area natural while also providing a good barrier.
Creating your own, personal oasis in your backyard doesn't require a huge budget – or even all that much work. With a bit of creativity, any backyard can be made to be comfortable and enjoyable.