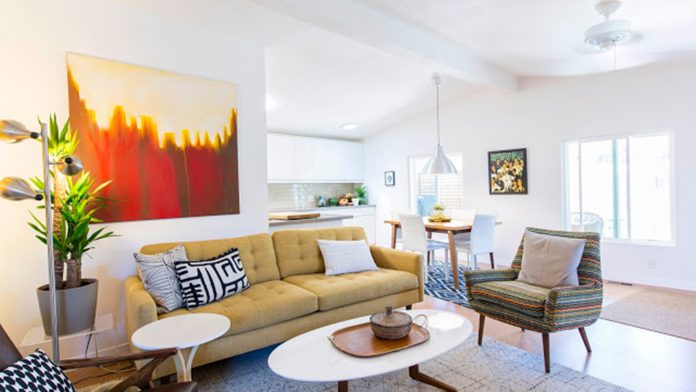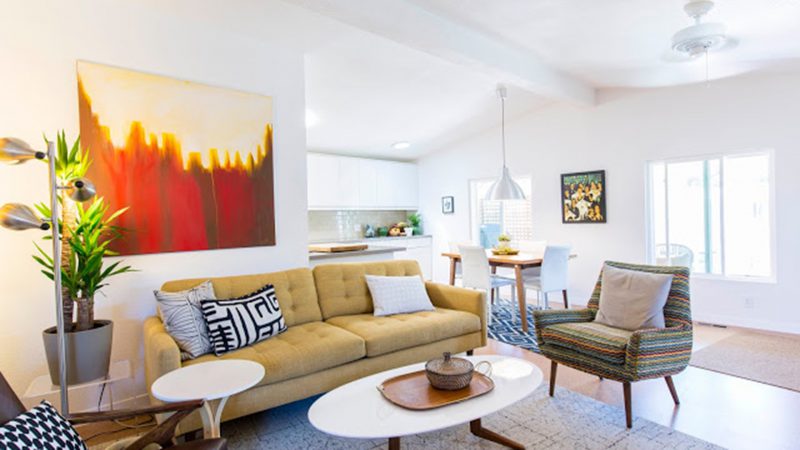 Whether you own a modern or older mobile home, remodeling does not have to cost you thousands of dollars. In fact, you can do a complete makeover for less than you think. Before you embark on your mobile home remodeling project, however, it can be beneficial to lay out a clear plan of what you want to upgrade or have renovated. Though this may seem obvious, taking a few minutes out to decide what you would like to do to your home's exterior or the interior can help save you money. For exterior touches, for example, you should cost compare different contractors who do siding for other outdoor upgrades. In terms of your interior, is where creating a plan really comes in handy. With multiple rooms and areas, you need to map out exactly what you are trying to do and how much you are willing to spend per room or space. That said, here is a quick overview of how to give your mobile home a complete makeover while on a budget.
Start With A Cost-Effective Mobile Home Remodeling Plan
As briefly mentioned, taking the time to layout your remodeling goals can do wonders for your wallet. Therefore, it is highly recommended that you take the extra five minutes and create a reno plan that clearly states your remodel goals, lays out your design inspiration, and outlines the work that needs to be completed. Other items worth mentioning in your remodel plan include:
Blueprints or even rough sketches of your finished project.
A list of remodeling needs and wants for your project.
Project steps divided into DIY steps and steps that will need to be handled by a professional
A timeline
In regard to your budget, decide how much you want to spend and finalize financing. Set aside at least 10 percent of your budget for unexpected costs and request cost estimates from professionals. You should also make it a point to price out all required materials.
Remodel Prep
Once you are ready to get the ball rolling on renovations for your mobile or manufactured home, remember it is imperative that you complete structural projects first. In other words, if your mobile home's electrical system or roof needs improvements, then that needs to be addressed before you spend money on any cosmetic changes. Remember, even though a kitchen renovation will likely improve your day-to-day life, a leaky roof could destroy your new kitchen if you neglected to fix or repair it.
In addition to addressing structural projects first, you should also plan ahead for waste removal.
Exterior Touches
When it comes to the outside of your manufactured residence, you can make a few budget-friendly upgrades, such as having new siding installed, adding new skirting, or having your current siding professionally painted. You can also look into companies that update mobile homes for sale and manufactured residences in general, for these exterior touches. These simple and affordable exterior renovations can improve your home's overall curb appeal and make the outside of your home look practically brand new. Note, for less than $50, you can upgrade your porch lighting, paint your front door, install new house numbers, or spruce up your home garden. You can also save money by giving the entire exterior a power wash if you decide not to paint or change the siding out.
Easy Interior Upgrades
For your mobile home's interior, there are several inexpensive upgrades to consider. For instance, a fresh coat of paint can instantly change the look and feel of the space. Plus, you can add easy-to-install crown molding to take your newly painted walls to the next level. Along with these inexpensive upgrades, consider sprucing up these other mobile home staples:
Countertops – opt for synthetic countertops or add a fresh coat of paint to your existing counters.
Cabinets – here, you have a wealth of affordable reno options—repaint, resurface, switch up the layout, change out the hardware, or replace.
Flooring – replacing flooring can be pricey, but since mobile homes for rent or purchase often have limited square footage, brand new floors shouldn't break the bank.
Lighting – opt for energy-efficient fixtures and statement pieces to give your manufactured residence a whole new glow.
Window Treatments –new curtains/shutters can make your interior space feel more homey.
Bathroom Remodels
In addition to these minor upgrades, it may be time to change the look and layout of your bathroom. With new cabinetry, doors, storage, and paint, you can give your bathroom a more modern look. Adding contemporary décor can also do wonders for your home's bathroom. Other noteworthy remodeling options include a new sink/vanity, a new toilet, and even re-tiling the shower. Ultimately, no matter what you decide to do with your mobile home's bathroom, remember to use this room's small size to your advantage.
Kitchen Upgrades
Furthermore, if there is room in your budget for a few kitchen upgrades, then consider switching out your kitchen island, adding a new backsplash, purchasing new appliances, and even opting for a new sink or sink fixtures. These slightly more expensive renovations can take your painted countertops and your resurfaced cabinets from nice to amazing.
Living Room Remodels
Yet another room in your home that may benefit from a budget-friendly makeover is your living room. Here, you can apply a lot of the upgrades mentioned above as well. For instance, you can save a few bucks by painting the walls, staple furniture pieces like the entertainment center, or even the ceiling. You can also opt for new flooring or carpeting, update the existing fixtures, as well as add new light switches and outlet covers.
Furnishings And Decor
What's more, you can change an entire space by simply adding new quality furnishings and updating your décor. So, make sure you leave room in your budget for a few new furniture pieces and even some eye-catching artwork. A great way to save on home furnishing and décor, by the way, is to check out your local consignment stores, look at Facebook's Marketplace, peruse the furniture section on Craigslist, and shop at discount décor stores like Marshalls or Home Goods. Purchasing new throw pillows, a new rug, and adding some new accent pieces are also a few more inexpensive ways to "remodel" your mobile home.
Hiring Experts
Finally, though many of these upgrades and remodeling projects you can do yourself, you should still consider hiring a mobile home renovation expert. This may sound counterintuitive if you are trying to save money on remodeling. But remember, sometimes, you are doing yourself a favor by letting the professionals handle it. Think about it, if you fix your leaky roof, but somehow it still leaks after, not only will you have to call the professionals to come out and do the job right, but now there is likely more water damage than when you first addressed the issue. Thus, it is important, to be honest with yourself about what you know you can do and what you should leave for the professionals.
Take Away
Ultimately, there are a variety of things you can do to spruce up your manufactured home without breaking the bank. Moreover, with careful planning, remodeling prep, inexpensive upgrades, and some new décor, you can enjoy the look and feel of your new home in a matter of days. That said, if you are planning a structural renovation or a major remodeling project, then make sure you consult with an expert and hire professionals to get the job done right the first time.