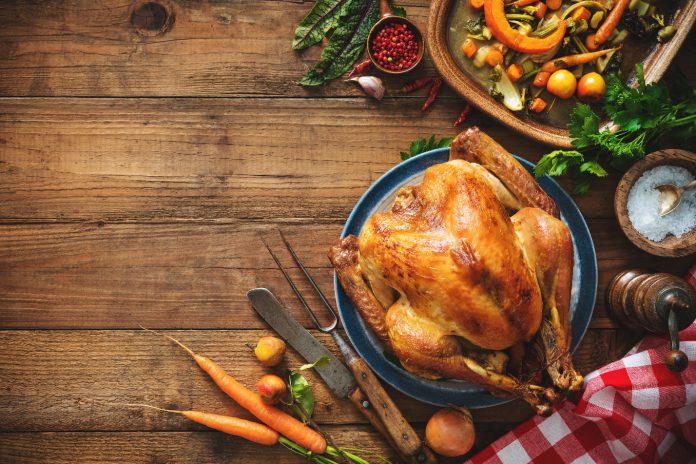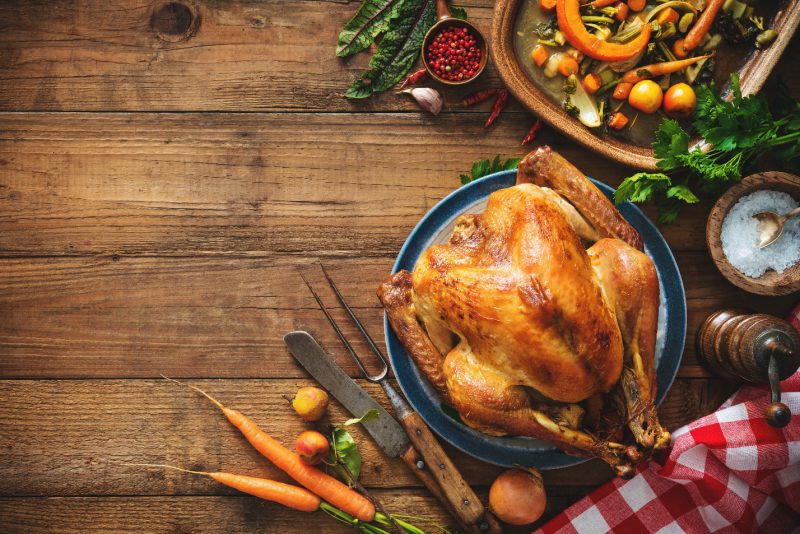 Your renovations are done, your kitchen is ready for the holidays, and you just can't wait to spend real stress-free time with your family. Before that can happen, it is time to get decorating! Assuming you haven't decorated fully for the Winter Holidays yet, it is time to bust out those cornucopias, fall leaves, and all things turkeys! We want to help you achieve a more Fall/Rustic theme though, that way it will last you past actual Thanksgiving Day, and into the beginning of December before you go full Winter! Alright, let's get started, shall we?
Menu Cards
Ok, we know that you aren't having your normal huge party this year, but that doesn't mean you have to make it any less special for those that will be there. By handwriting menu cards, it adds a personalized aspect to your table settings, and of course informs everyone what they are looking at. These can easily be made with paper (cardstock is best because it has more structure to it and holds up better) and any pen. If you want to add a little flair, maybe write in one color and add designs in metallic markers. This will give the cards an extra pop and make them just that much more festive!
Magnetic Letter Board
Jut Made has the classiest, most versatile magnetic letter boards that will help you get into the Thanksgiving mood. The magnetic aspect of these boards makes it so you aren't locked into the lines of normal letterboards, meaning you have the freedom to create any design you'd like to! Gone are the days of using letterboards with lines. Though it is nice to have order and symmetry, it is also nice to be able to arrange your words in shapes and create a lettered masterpiece!
Wooden Cake Stand
A wooden cake stand gives a rustic Fall feel to any cake or dish you place on it. If you are more of a pie person, nothing is stopping you from using this to display those as well. Heck, even a platter of Brussels sprouts will look good atop this stand! To give it a little extra pizazz, you can intertwine some faux Fall leaves to the base, making your dish the centerpiece it was designed and destined to be!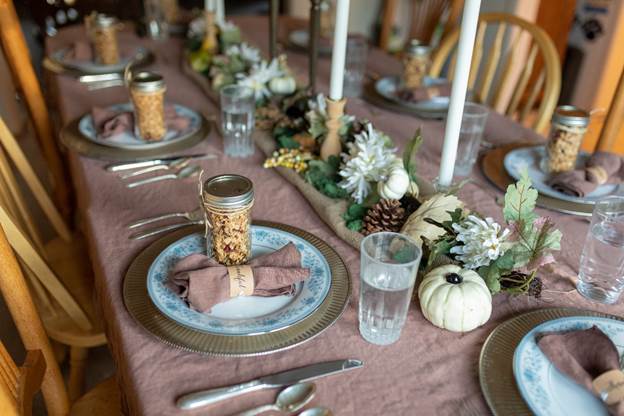 Flowers
Alright, if you bought everything from the grocery store, but happened to forget a flower arrangement for the table, don't worry, FTD has the option to get Thanksgiving flowers delivered directly to your door! There are so many festive options to choose from, it will be hard to pick just one, so don't! Go ahead and get the Harvest Comfort Cornucopia for the dinner table and the Apple Cider Bouquet for the bathroom! And we won't tell anyone that you saved the Harvest Thoughts Floor Basket for your room!
Pictures
We know you already have pictures hanging in your home (and tons that live digitally in your cloud), but the Holidays are a great time to update them and get them physically printed and into your home. It will also give you good talking points about thankfulness with your kids when reflecting on the year, and it will give you a chance to update visitors on what your family has been up to since they last saw you. Mixtiles makes it so easy to get your images printed, shipped, and hung on your walls! They come in 1 perfect size (8"x 8") and each print is extremely affordable. They are removable, reusable, and leave no marks if you want to hang them somewhere new! If your family members like them when they see them in your home, don't be afraid to get them a Mixtiles gift card for their gift this Holiday season! You can never go wrong with giving the ability to display images of your loved ones.
Wrapping Up: Making Your Home Festive
Even though this year was very different compared to the previous years, hopefully this Thanksgiving you allow yourself the time to still reflect on what you are truly thankful for. We are thankful for you and we hope you and your family have a Happy Thanksgiving!