Bathrooms are amongst the most important areas of a home for several reasons. Therefore, calgaryhomesrenovations.com places a significant emphasis on bathroom renovations.
A Bathroom's Importance
Bathroom's play a crucial role in a home's residents in several ways such as:
Comfort
People spend a significant amount of time alone bathing, unwinding and even thinking inside bathrooms. Ergo, many homeowners wish to ensure that these locations are equipped with creature comforts designed to enhance their grooming and relaxation experiences.
Aesthetic Appeal
An appreciable number of real estate agents stress that bathrooms are a crucial selling point for properties on the open market. Constructions with well-kempt, modern, updated, visually-pleasing bathrooms stand a far better chance of selling with greater expediency and for more money.
Important Considerations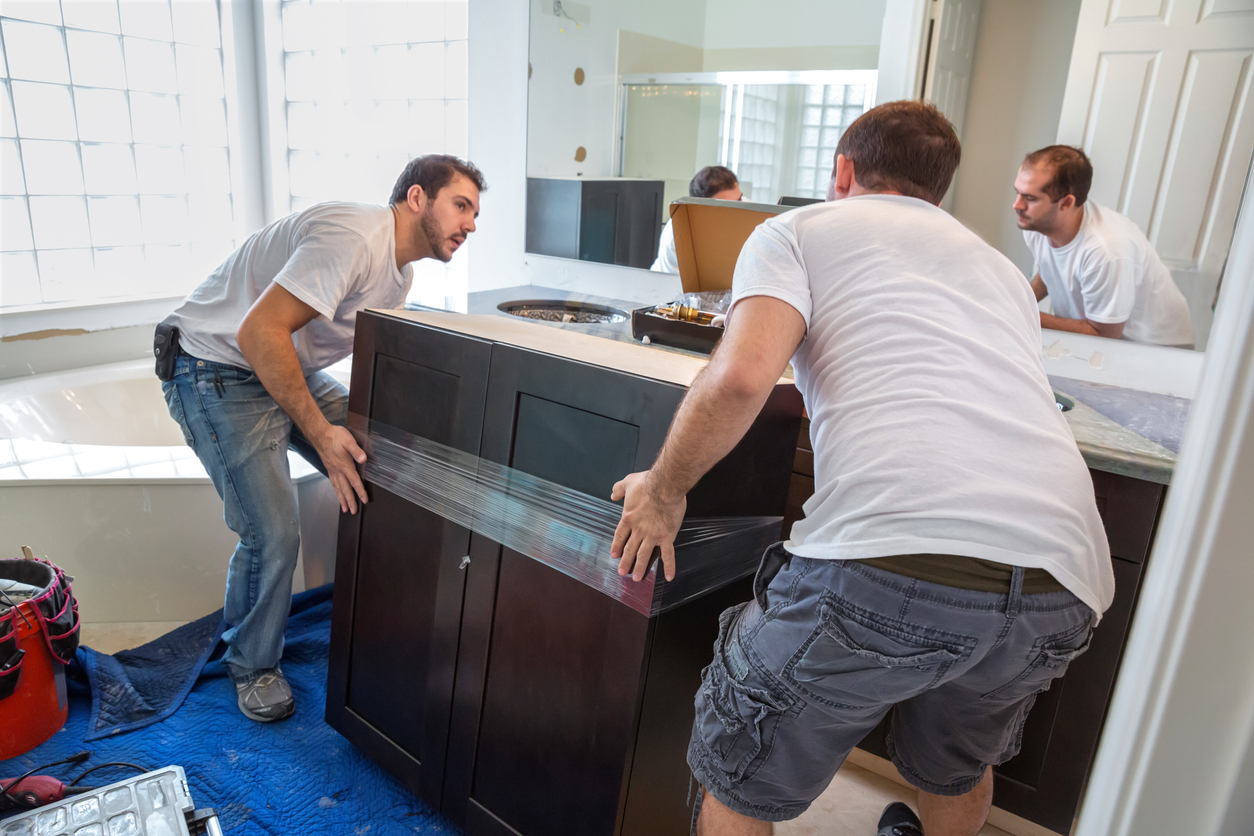 Despite their importance, bathroom renovations can be quite costly. Consequently, contracting professionals maintain that every renovation should be done with a specific purpose in mind. Ergo, the following issues into consideration prior to commencing any project:
Space
Increasing tangible space is a critical concern. Typically, bathrooms are finite enclosures with limited storage room and numerous items in need of housing such as linens, toiletries, cleaning products, beauty enhancers, and a host of other miscellaneous materials.
Construction professionals and real estate experts often suggest that the most optimal undertakings are those that create more open space.
Energy Efficiency
Residents often spend more time in bathrooms than in other places. Moreover, these durations are usually spent expending utilities like water and electricity. The increased usage could result in excessive monthly electric and water bills. In recognition of such facts, upgrades should be geared towards considering the preservation of such resources.
Reduced Maintenance
Rooms in which persons bathe and perform other pertinent functions should be constructed out of lasting materials that are easy to clean.
Brightness
Designers often strive to accentuate light and render bathrooms as bright as possible. Brightness enhances the visual quality of said expanses and creates a more inviting, comfortable environment. Dark and dreary spaces are usually thought of as aesthetically dull and sometimes downright off-putting.
Three Renovation Ideas
Improved Lighting
One major yet straightforward bathroom upgrade many homeowners pursue is the installation of enhanced lighting. Specific lighting projects could provide the following benefits:
Heightened Brightness
Above all, a well-lit bathroom renders maneuvering around said expanse and effectively and safely executing activities like bathing and grooming with greater ease.
That said, bright, prominent lighting can accentuate a bathroom's designs and colours. Items such as vanities, flooring, and tiling are more likely to sparkle when shined upon.
Additionally, lighting can increase energy efficiency. Researchers have concluded that the use of high-tech LED lights could expend as much as 75 less energy than typical illumination apparatuses. Furthermore, LED fixtures and systems are often programmable and can be equipped with aesthetic-enhancing qualities like tone and colour adjustment.
Ergonomics
Ergonomics renovations are those that enhance the environment's efficiency. For example, certain projects are designed to help bathroom frequenters move about and make better use of existing space. Ergonomically-inspired refurbishments might include:
Movable Vanities
A movable vanity enables easy maneuverability of notable storage space. Moreover, such action reduces the need to install or maintain large closets or other space-consuming objects. Furthermore, such action often gives the bathroom in question a larger appearance.
Energy-Efficient Appliances
Several energy-saving fixtures and appliances are not only made of sleek, modern designs that can significantly improve a bathroom's viewable appeal but reduce wasted resources and excessive utility bills. Specific products include:
Showers
Energy-efficient shower heads expel appreciably less water than typical items do. Moreover, many such products come equipped with luxury-enhancing features.
Sink Faucets
Studies have shown that energy-saving sink faucets could reduce a single home's water consumption almost in half.
Toilets
Energy-conserving toilets prevent countless gallons of water from being wasted. Conservation and economic professionals estimate that, in certain instances, these waste=processing apparatuses might save homeowners as much as $50 per year.