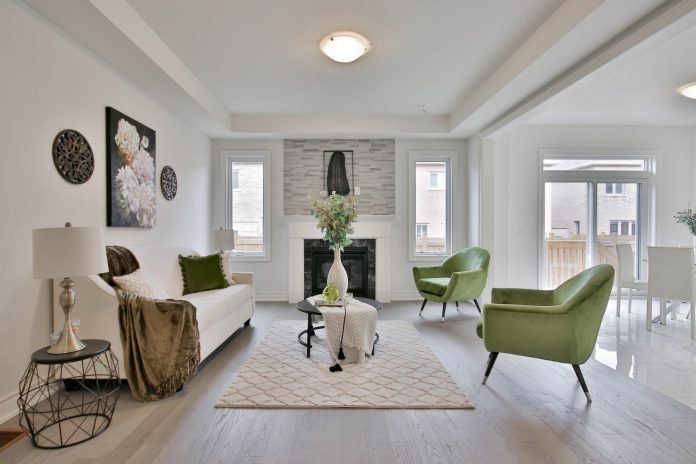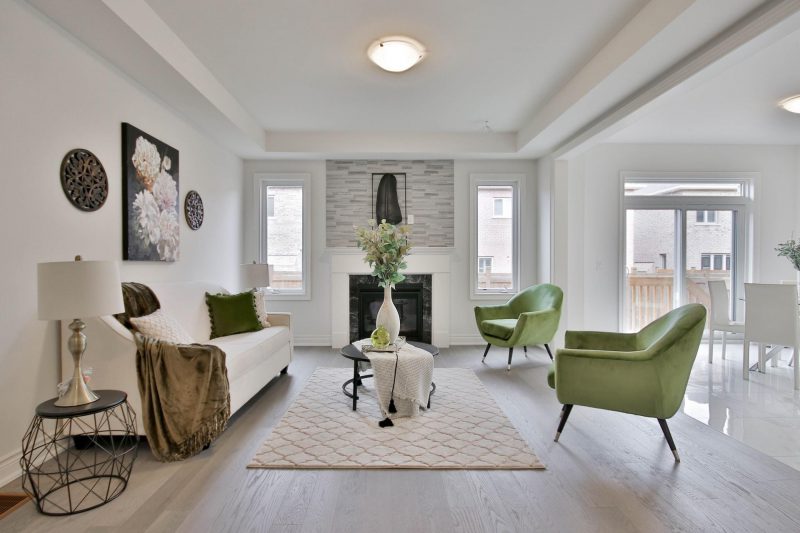 Luxurious, refined, glamorous, elegant – this is how we usually describe sophisticated spaces. The question is – how do we create such spaces without hiring a professional interior designer or putting a dent in our wallets?
Below, five interior design essentials for a home that oozes with sophistication.
Neutral paint colors for a perfectly serene background
Achieving more sophisticated interiors is a matter of narrowing down your color palette, and neutral paint colors represent the perfect design tool for creating elegant, stylish, and serene interiors. Although they are often perceived as boring, neutrals can actually be fun to work with – if you know how to use them the right way, that is. One way to go about it is to use a neutral hue as a primary color and then add two accent colors (this is known as the three-color principle).
You can also try the trendy monochromatic look, where you can either use different shades, tints, and tones of one neutral color, or you can add other neutral colors into the mix. Add a bit of texture as well, using elements such as textiles, artwork, and plants to create a powerful visual impact and add visual interest to a monochromatic interior.
Curtains and drapes for a dash of elegance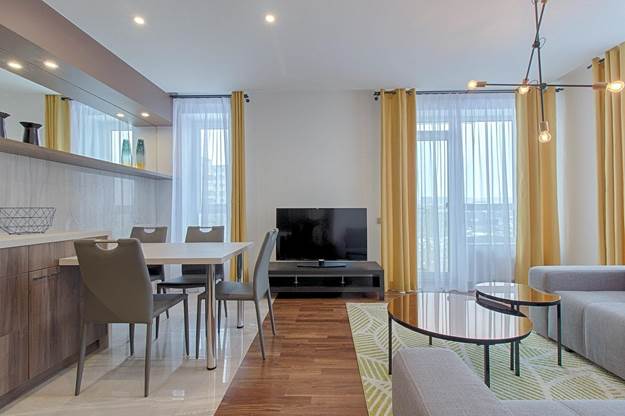 Something as simple as effective window treatments can go a long way in infusing the interiors with drama and sophistication, especially if they come in neutral hues that are symbols of timelessness and elegance. When selecting curtains and drapes for your interiors, you want to consider the room that you're decorating, the function of the window treatments, as well as the overall color scheme of the room.
You should also consider the style of the room and the mood you're going for, as this will help you narrow down your choices when it comes to color, fabric, and length of the window treatments. Curtains and drapes with textures or patterns can work wonders when it comes to tying the room together, and they create a powerful visual impact, with damask, velvet, silk, and chenille being the best candidates for creating a bold, dramatic look that oozes with luxury and style.
Carefully selected rugs for added comfort and sophistication
Effective design tools for defining and tying up the room, rugs are one of those essential pieces that can completely transform the feel of a room and anchor it, infusing it with warmth and style while also acting as an extra layer of decor. When looking for that perfect rug to add to your interior space, there are a couple of factors to consider, from shape, size, color, and texture of the rug to style of the room and how it's used.
Finding the perfect rug for your home can be as simple as browsing the Miss Amara collection of modern rugs and relying on their virtual rug stylist to help you select the rug that's in line with your needs, style, and preferences. A great rug will create a balanced look in your interiors and add a dash of elegance while also providing an extra layer of coziness and comfort.
A curated selection of accessories as perfect accent pieces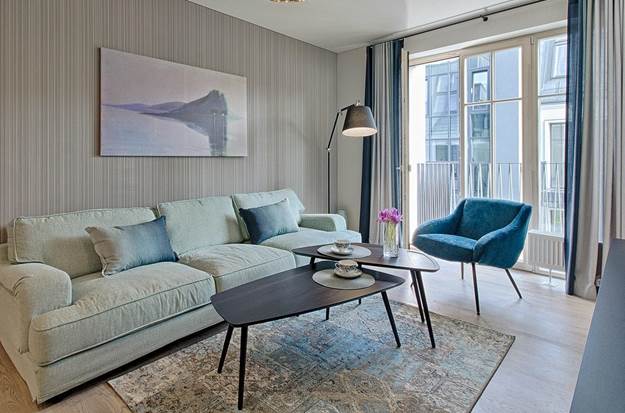 Accessories can be very effective in elevating the room's style, but they can be tricky to work with. Add too many, and the room might start to feel overwhelming. Decorate sparingly, and you end up with a room that looks more austere than minimalist.
The key is to introduce the right amount of accessories and use them to showcase your personality and style without creating too much visual clutter. Stick with pieces that speak to you and blend well with your home's color story. From sophisticated large-scale artwork to throw pillows with various patterns and textures to groupings of smaller items of varying heights, a curated selection of accessories can help the room come to life and create a sense of comfort and belonging, while also acting as the perfect accent pieces and an effective focal point.
Cozy and practical furnishings to anchor the room
Just like rugs, furnishings have the ability to anchor the room. They act as a base, and the choice of every other element in the room will be influenced by bigger and bulkier furnishings. The size of the furniture, the color, the fabrics, the style – all that has an impact on the room's general vibe and how sophisticated it feels. Each piece of the furniture, whether it's a dining chair, a sofa, a bed, or a coffee table, has to be selected carefully and according to the room's size, style, and its existing furnishings.
More importantly, they need to be functional and in line with your day-to-day needs, without them cluttering up the space but rather making it more functional and practical for everyday living. That being said, consider adding at least one sculptural item or a piece with history to enhance visual interest, and do your best to figure out the best furniture placement that's both stylish and functional.
Wrapping up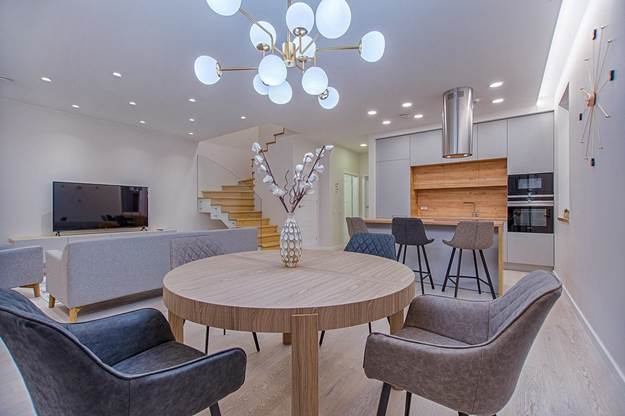 Creating a high-end look in your interiors doesn't necessarily call for professional designers or deep pockets. Mastering sophisticated spaces is sometimes simply a matter of relying on interior design essentials and tried-and-true design tricks.
With these tips in mind, you'll be able to tackle any room in your home and take it from just good to great.