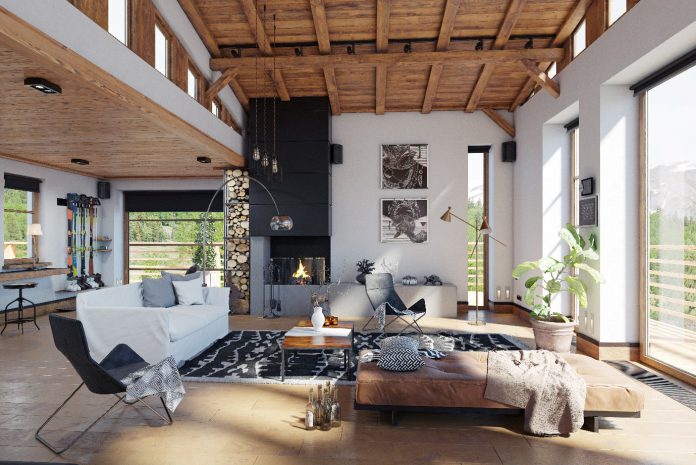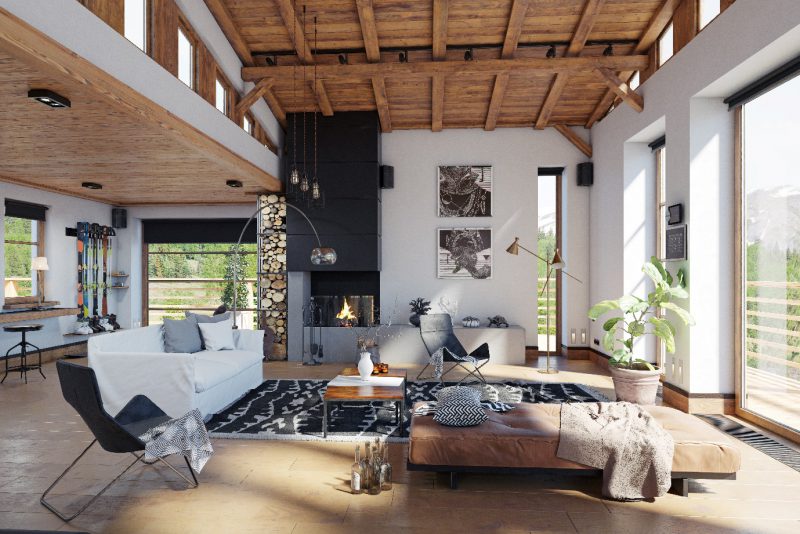 Tired of looking at your home in the same light? After a year spent mostly inside, you might be ready to make some changes to your interiors. Making easy and budget-friendly updates to your space in the run-up to the New Year will leave your household feeling fresh and clean in time for spring, so you can enjoy your home all the more.
1. Update Your Flooring
Over time, your floorboards and carpets undergo significant wear and tear, which can have an impact on the overall look and feel of your home. To give your household an update that will really make an impression, you could consider sanding and resealing your floorboards. As well as removing any stains or discolourations that have occurred over the years, carefully sanding your floorboards brings out their natural beauty and colour, injecting warmth back into your home. If you'd rather have a professional on hand to sand your flooring evenly, Quicksand Flooring offers high-quality sanding, restoration and fitting services to help you enjoy your home as much as possible.
2. Freshen Up Your Paint Job
If you're in and out of your home a lot, your walls often pay the price, with scuffs and stains easily noticeable. To give your home an easy update on a budget, touch up your paintwork with a matched colour. If you're in the mood for a bigger DIY project, you could even repaint your entire space with lighter, brighter colours to make your household feel more open and spacious.
3. Consider New Cushions
It's hard to enjoy your home if you're chilly while you're relaxing. As winter continues, you might find you want to cosy up with warmer furnishings. Mixing up your cushions and blankets is a fun way to give your living space an easy update. Colourful textures and patterns can quickly breathe new life into your home, and keep your space seasonally appropriate too.
4. Hang Plenty Of Artwork
One simple way to give your interiors a new lease of life is to frame and hang the artwork you've been meaning to get round to putting up. Personal pieces or photographs placed around your home give you a nice memory to remember, and breaks up the space, especially if you have high ceilings and blank walls. If you have a spare wall with no decoration, you could even consider an eye-catching gallery wall, filled with your favourite prints and memories.
5. Start Spring Cleaning Early
Multiple hours spent at home this year mean that many households are slightly more cluttered than usual. If you're struggling to relax at home, a build-up of working from home equipment and at-home entertainment might be the cause. To make sure your space is relaxing and calm, a pre-Christmas deep clean could do the job.
6. Get Garden Friendly
In wintertime, our homes are really hit with a lack of sunlight and natural life. This can make your space feel dull and monotonous, especially when it's cold out. Introducing some green back into your home can really help things feel a little more spring-like. If you don't have access to a garden, this is also a great way to get in touch with your green-fingered side. Bunches of fragrant flowers, houseplants in beautiful pots and cacti can make a difference to your space and your mood.
7. Update Your Drawer Handles
When you're tired of looking at the same four walls, even the smallest changes can make a real difference. One simple way to quickly and easily update your home is to focus on the details. Changing up your desk, drawer or even door handles with decorative door handles is a great way to add a new colour or texture to your home. This hack works for those who rent also: if you can't make as many significant changes as you would like, screwing in new handles and knobs can be a temporary solution.