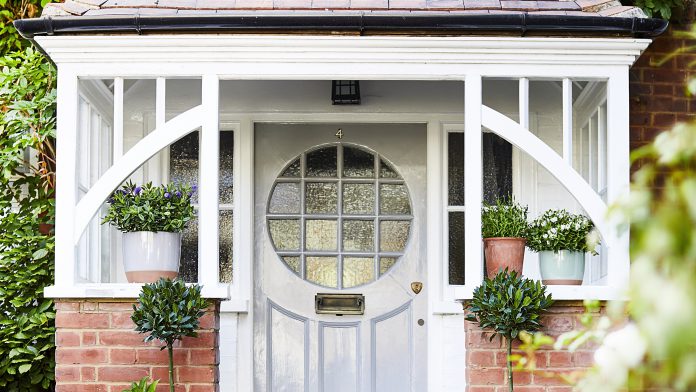 If you have an older front door, you'll likely recognise that lack of confidence that your door won't get through another harsh winter. If this is the case, it's unlikely that your front door will be keeping your home warm, nor will it show your home in a good light from the outside.
Yet, you shouldn't have to feel these doubts about your door, so now is the time to start shopping around for a replacement door.
This is where a composite door steps in. Strong, stylish and utterly excellent insulators, composite doors come in a variety of designs. No matter what period your home is, you'll be sure to find the perfect front door to match.
If you are considering purchasing a composite door, make sure to read on below and take a look over our guide and reasons why you should make that purchase.
Security
One of the key reasons to purchase a composite door for your home is the security it can bring. Composite doors provide huge peace of mind, due to their increased resistance, forced security and toughened glass.
Hugely Dense
A composite door frame is truly one that puts others to shame, especially when it comes to the thickness.
The average thickness of a composite door frame is around 50mm, which exceeds the average thickness of most other doors.
Low Maintenance
When you choose a composite door, you'll find that there is actually little to do in terms of maintenance. It won't need repairing or repainting over the years, all you need to do is give the door frame a wipe with a wet cloth to remove any marks.
Energy Efficiency
Are you feeling drafts coming through your front door? This is a key signal that it needs replacing as soon as possible, especially for a more thermally efficient design.
Modern composite doors have an excellent quality of build, including various types of inner insulation, a foam filled core for thermal efficiency and a durable outer frame to stop draughts.
These properties will help keep your home warm, lose less heat and therefore will lower your energy bills. They will also help to ensure sound reduction.
Realistic Finish
When you choose a composite door, you'll find that the design is completely bespoke. You'll be able to choose from a realistic wood grain finish, to a stylish aluminium one. There's a wide variation in colours, designs and glass, which will allow you to choose a door that is perfect for you and your home.
A Weatherproof Finish
The exterior finish of a composite door will help to repel even the most extreme British weather, to keep your home warm and dry.
Value for Money
Composite doors are also excellent quality, extremely durable and very low maintenance. Every composite door will be built to last, making them an ideal investment for your home.
Choose a Composite Door From a Reputable Company
It's important to ensure that you choose your composite from a reputable company that you can trust. Research the company you are going to be purchasing from and look at previous experiences other customers have had.
For example, Chase Garage Doors are a proud stockist of Visage composite doors and offer Composite Doors Cannock.
We hope that the above has given you some of the key reasons as to why you should choose a composite door for your home this winter.