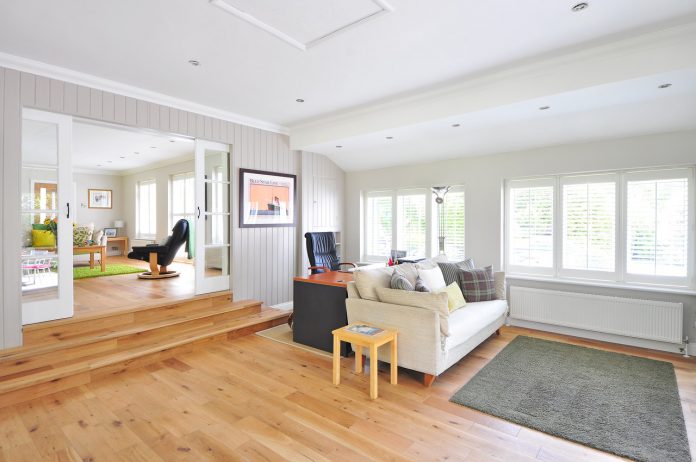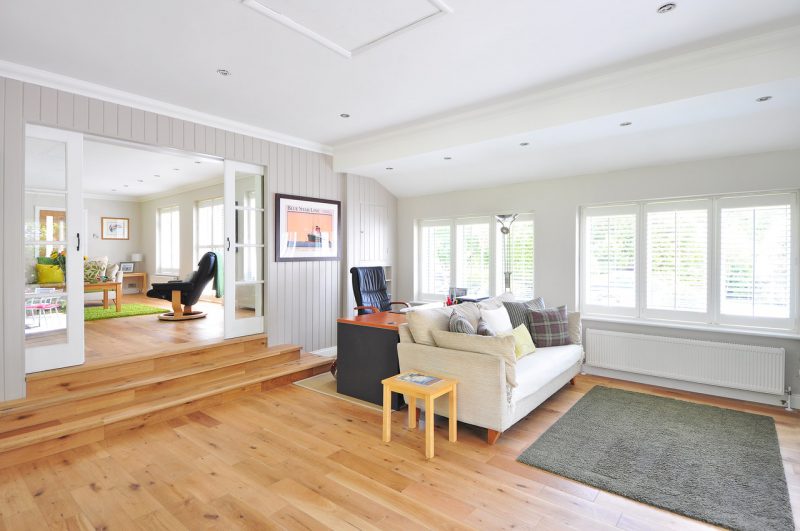 The world is facing coronavirus-inflicted lockdowns and quarantines. You might feel bored because of the lockdowns. How about bringing a little scent of freshness into your ancient household? You don't need to spend much time/energy refurbishing your apartment. A few simple tricks and techniques can help you transform your humble abode into a marvelous habitat. These tips are smart, handy, and budget-friendly so that anyone can attempt to implement them.
Keep reading to know more about stylish tips to give your home a fresh look:
1. Put Some Green
Let's start with the basics, shall we? One of the most budget-friendly methods of remodeling your house includes putting some plants inside the apartment. Select some brightly-colored flower species for decorating your house naturally. A little piece of the natural elements can enhance the house's overall appearance while freshening the environment around you. Greenery doesn't cost much and beautifies a house's appeal with its natural sparkle.
2. Rearrange Your Paintings
When was the last time you changed your bedside hangings? It's probably the right time to replace them with a fresher piece. Do you know the address to the cheapest collecting of paintings in town? Well, that's your apartment. You have the world's hottest art gallery at your disposal. It would be best to choose the most suitable artwork to hang in your bedroom. Put some newer material in the hall, and your guests will assume you've upgraded your domestic surroundings. What's even better than a Picasso or a van Gogh? Your family pictures and holiday snaps deserve a chance to decorate your walls. Remodel your home with your loved ones' smiling faces.
3. Declutter Your Home
Another budget-friendly method to give your house an excellent remake is to clean up your garbage. Decluttering can help you remove unnecessary belongings from the apartment and make more space in your rooms. More space means higher levels of mental relaxation. You can either donate this stuff or put it up for a yard sale. What about stuff you're emotionally attached to? You can go for a storage unit to store your stuff. No matter where you live, there are plenty of options available around you. For instance, if you live in Rochester, NH, you can search online by typing climate controlled storage Rochester to get some useful options. These storage units give you plenty of room to store your essential but rarely-used and space-consuming belongings. In addition, you can store your necessary stuff for temporary/permanent safekeeping.
4. Revamp Your Entrance
The first impression is traditionally supposed to be the final impression. So, you can refurbish your main door to give it a whole new look. The internet can provide you multiple front door color options to paint over the ancient shades. Changing the door's color can drastically alter your apartment's former look and replace it with an expensive facade. So, how about changing these colors that have become an eyesore for your visitors and neighbors? But there is more than one method of enhancing the house's exterior look. Put a plant by the front door, and it'll look pleasant just sitting there peacefully, a welcome sight for all your guests.
5. Refurbish Your Furniture
Furniture adds texture to your apartment's inner appearance. However, not everyone can afford to invest in brand-new furniture. But can you remodel your house without purchasing new couches? Well, there's always the option to reupholstering your sofas by employing professional couch cleaners. Find your nearest consignment shop to bring home some secondhand pieces of furniture. Then have it refurbished to match your décor and contribute to the house's instant makeover.
6. Try Window Treatments
Try replacing your old blinds and tired curtains. Employ window treatment options to some value from fresh-looking curtains inside your apartment. A house without windows treatment appears unfinished, so try this budget-friendly method to revitalize your home's sad looks. But don't prefer the cheapest material for your much-needed windows. Bring elegance inside your abode with elegant material such as natural silk, polyester, or cotton.
7. Bring Some Light
We've talked about adding some greenery in the beginning. Let's consider another natural option now, shall we? Exposure to natural light has many benefits. Humans are intrinsically programmed to respond positively to natural light and abhor dark. People are happier and more productive in natural light. It'll also reduce the amount of mold and mildew growing inside your apartment. Now, who can argue that a brightly-lid room doesn't seem airy and welcoming! Just allow the sunlight to radiate inside your house and then watch the space come alive.
8. Paint Your House
If we've mentioned painting your entrance, why can't we talk about painting the whole house? It can give the house a modest look. Make sure to use matching colors, so you don't throw your domestic color scheme off balance. A fresh coat of paint can even revive those accessories you weren't fond of and wanted to change. Why replace an item when painting the wall can make you fall in love with it again? If you're thinking about handling the "paint job" yourself, purchase face masks and protective gloves first. Make sure to utilize this gear when you're working with spray paint.
9. Consider the Garage Door
In the end, let's talk about that garage door that needs reinstallation. Replacing it can be expensive. But it's an essential requirement and an important security feature for your vehicle/s. However, you can still paint it afresh to give the door a new look. Some artists can paint striking images on the garage door, giving it a badass appearance. These convenient, budget-friendly, and artistic methods enhance the aesthetics of your apartment in no time.
Conclusion
Everyone wishes to live in a beautiful and aesthetically-fulfilling house. Now you can transform your "house of dreams" within an affordable decorative budget. A little touch of paint, greenery, and natural light can give your house a whole new look. That's how homeowners refurbish an ancient-looking dwelling into an elegant residence. So, try challenging yourself by reviving the sad looks of your house. You deserve this artistic comfort, and you can make it happen all by yourself.