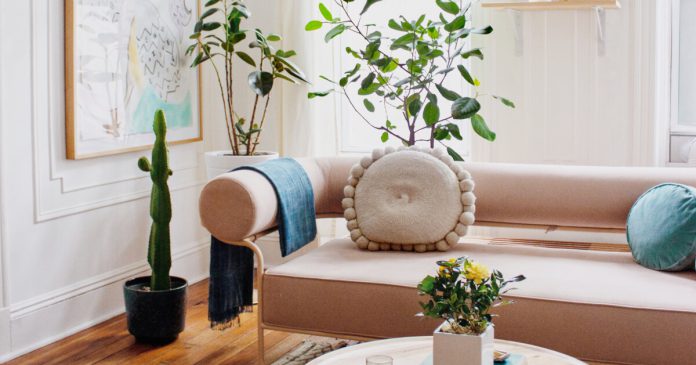 The Urban Jungle trend or the so-called Jungalow style came into being as a reaction to the over-urbanised spaces that we live in. It especially grew in popularity over the last year as most of us tried to adjust to the new reality of being more indoors.
The Urban Jungle style came as an innovative response to our needs of feeling closer to nature, as we want to transform our closest surroundings into a more welcoming and healthy space.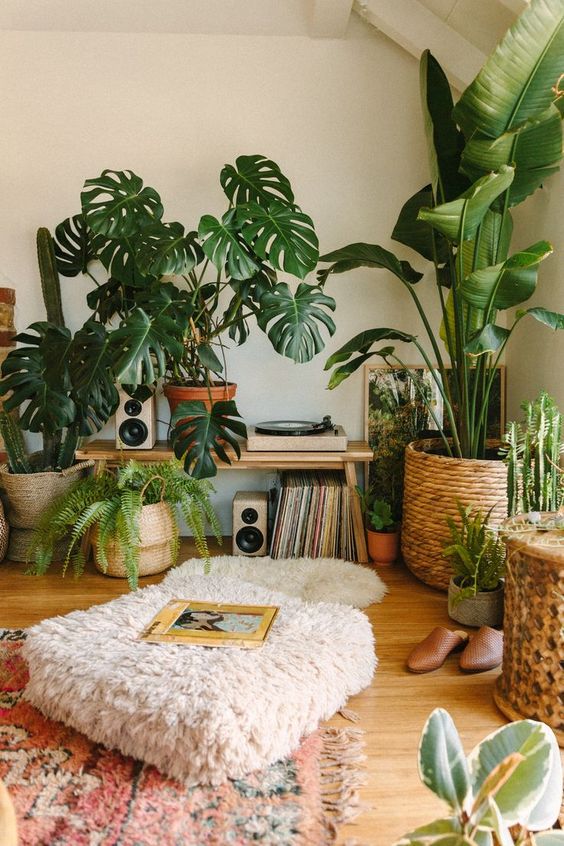 The Jungalow style is a botanically inspired look, seen as an answer to the scarcity of greenery, clean air, nature, and everything organic.
The Urban Jungle style was born in the effort to find a solution for those of us not lucky enough to have a garden.
The Urban Jungle approach tries to diminish the distinction between the outside and the inside.
Living plants play a big part in converting your space into a jungalow, but other elements can help you achieve the vibe.
In this blog post, we are looking at 5 easy ways to help you steal this look.
Include Living Plants. And … Even More Plants!
Choose Botanical Pattern
Select Natural Materials
Pick Earthy Tones Hues
Opt for Unique and DIY Accessories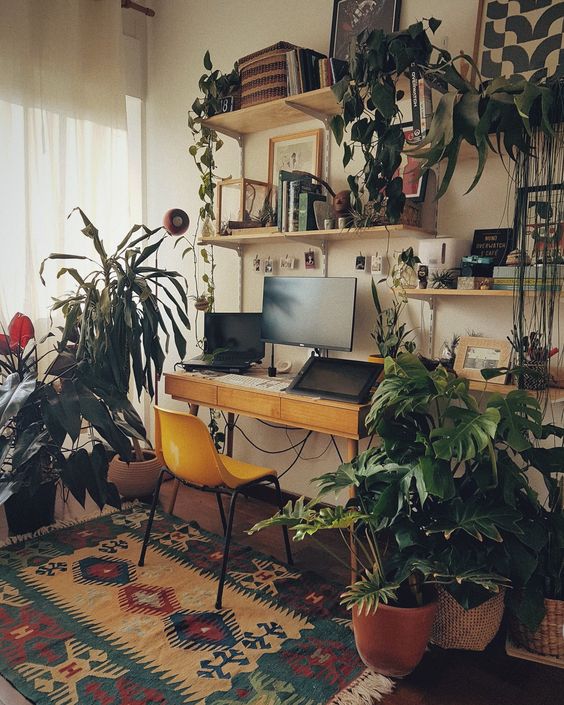 1. Did you know that plants can make your home healthier and cosier?
In her book "The Interior Design Handbook," Frida Ramstedt analysed different interiors, figuring out why some of them were felt cosier than others. Besides the light sources and choice of furniture, she came across another great answer:  Living Plants.
Living plants can transform a space from cold and unwelcoming to warm and inviting.
It is not enough to place some small plants on your windowsill to achieve this look. You need to go bold with tall, mature plants with striking foliage that will help you anchor the space. The more you can fit in, the closer you will be to achieving that Jungalow Expert title.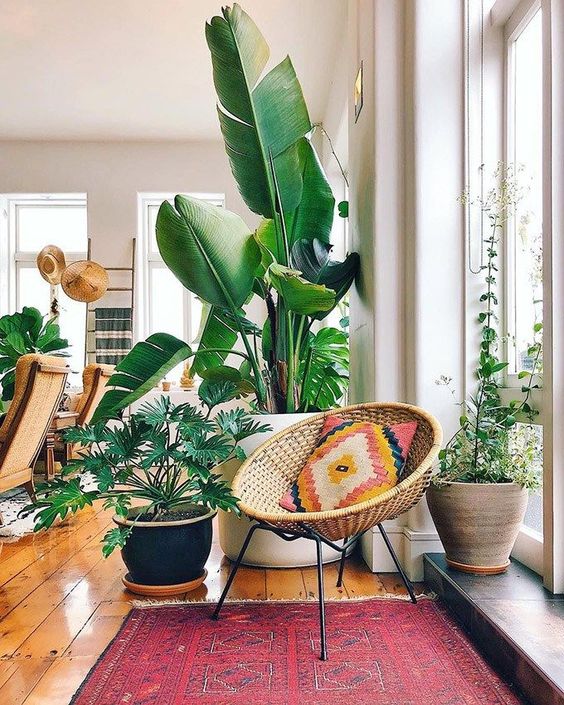 The most suitable indoor plants to match this style are: The Swiss Cheese Plant
(Monstera Deliciosa), The Banana Plant (Musa), The Fiddle-Leaf Fig (Ficus Lyrata), The Elephant's Ear (Alocasia), and The Chinese Money Plant ( Pilea Peperomioides).
2. A different way to incorporate urban jungle feels into your space is to include a botanical pattern. This can be expressed in the form of wallpaper, upholstery, fabrics, and wall art. The urban jungle style includes bright colours and bold botanical prints, layered textiles, and distinctive accent pieces.
Experiment with vintage-inspired floral wallpaper or wall murals in dusky pinks, taupe or soothing greens to create a wonderful sense of nostalgia.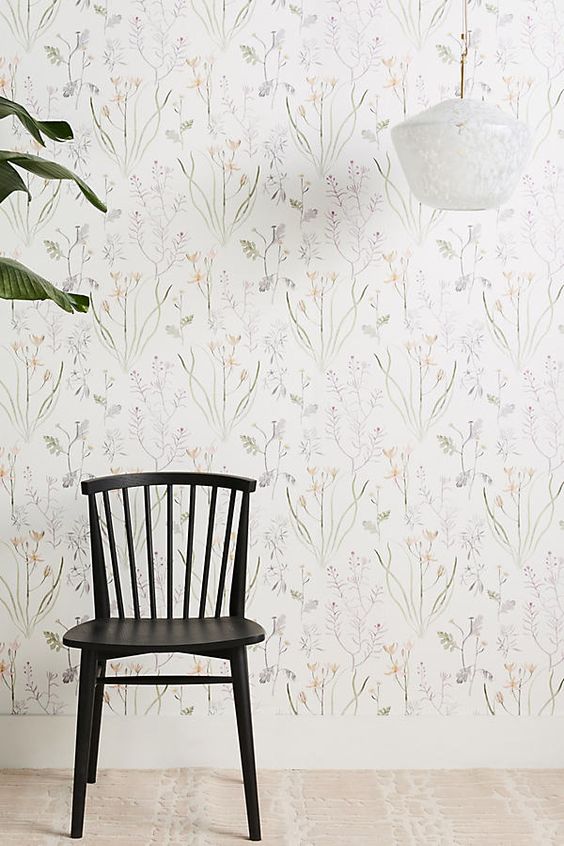 From one-of-a-kind rugs to botanical bedding selection, choose vivid flower patterns and prints in dynamic colour palettes. Pick antique Persian or Turkish rugs for an extra layer of warmth and cosiness.
Botanical prints are a great way to infuse interest while adding to the jungalow feel. You can also use wall stencils to create botanical DIY wall projects to match your green oasis home.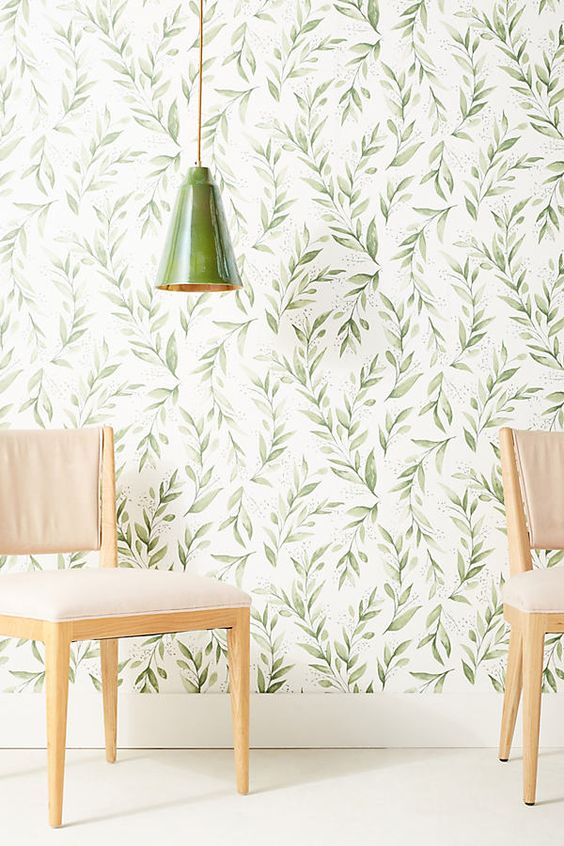 3. In addition to plants and botanical prints, urban jungle interiors also contain other elements that improve the environment's quality, such as objects made from natural materials.
To style your urban jungle space, the choice of materials should remain very natural. Opt for wood, cork, rattan, and fabric. In a jungalow home, you will also find that reusing, recycling, and DIY are the three big magic words.
Choose textiles made of natural fibres such as cotton, wool, linen, and raw materials for your furniture and accessories such as bamboo and rattan. You can also add large floor rugs made from seagrass or sisal.
Pick handcrafted items or pieces fabricated using traditional techniques. Display canvas and wall hangings crafted from warm white wools and linens.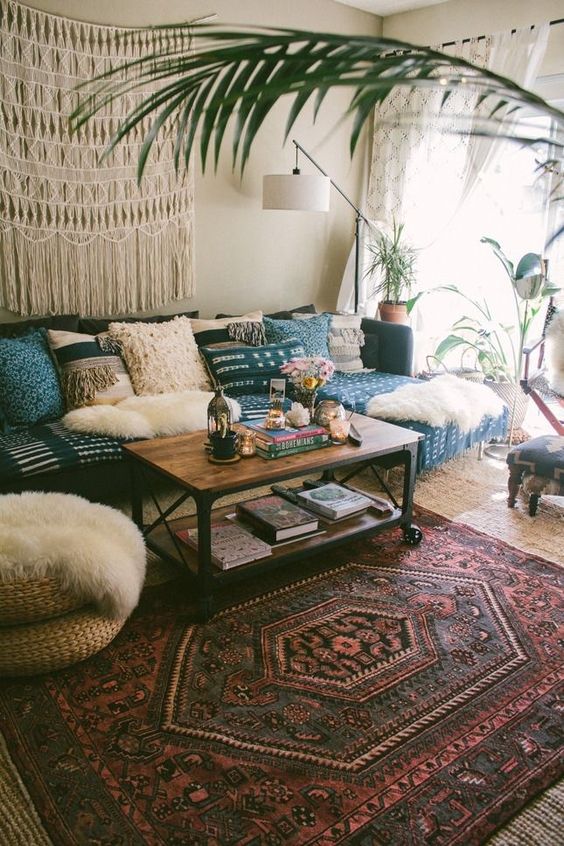 Use stained woods for shelving to display mini-succulents and pretty cacti.
4. Creating botanical heaven can also be achieved through the clever use of colour.
They say greenery is nature's neutral, so bringing greens and earthy tones into your home will help you achieve that inherent unity of the natural world.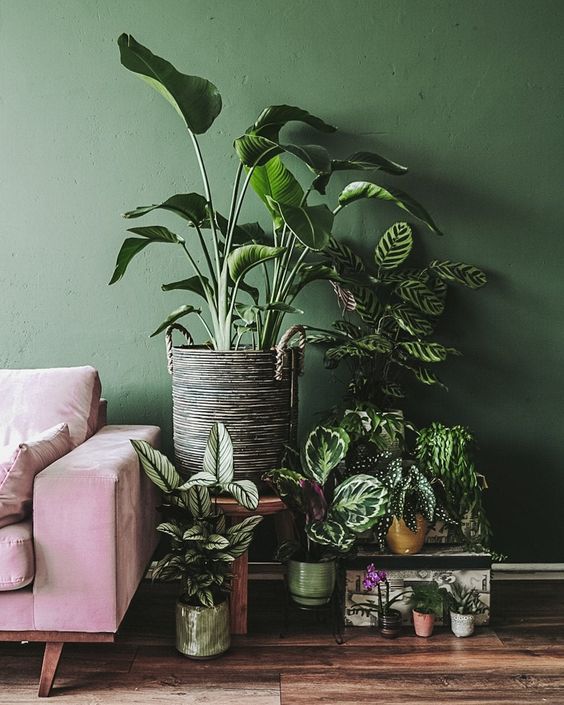 Pairing cool white walls with vivid, fresh green will make your space feel light and airy.
If you feel daring, you can choose a gorgeous green shade for all your walls or pick beautiful tropical prints in tonal greens such as sage, olive, zesty lime, or forest greens.
5. An urban jungle space is a big fan of DIY items, reinvented pieces of furniture, and unique accessories.
Choose perfectly imperfect pieces with rustic edges and signs of age. Include second-hand furniture and handcrafted elements such as woven textiles or knotted with cords and ribbons.
Don't be afraid to convert old furniture into new reinvented pieces. For example, you can use chalk paint in warm pastels to restore old tired items into expensive-looking French-inspired pieces. Or give a brand new life to your tired wardrobe and convert it into a doorless plant shelf.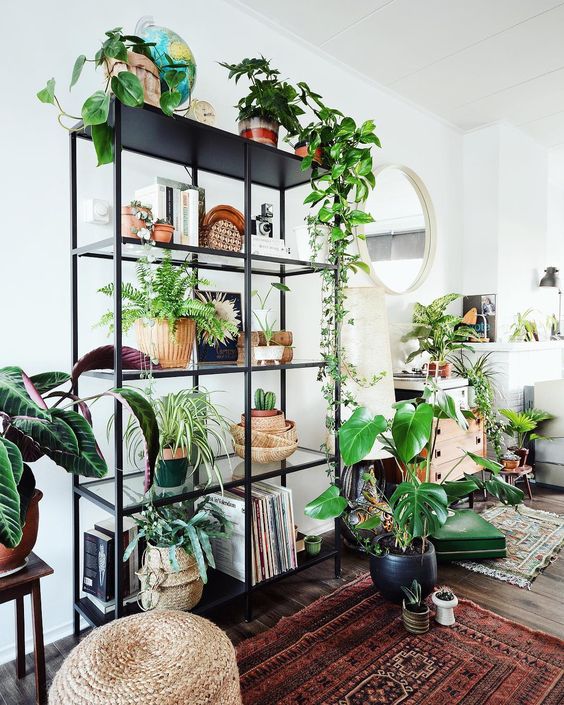 This style's beauty is that you don't need expensive designer items to choose furniture and accessories. Treasures from the flea market and exotic souvenirs collected from journeys will do just fine.
A good choice of accessories for this style are handwoven rugs, ceramic and clay pots, rattan baskets, and hand-stitched cushions.
Urban Jungle Bedroom Style
The bedroom, especially the urban jungle style, can be opulent and modern with elegant and rich colours mixed with natural details.
Natural light-filled spaces are perfect for real plants in the bedroom, providing clean filtered air while you have a restful sleep.
Darker colours are the ideal buddy for the jungle greens that correlate with exotic interior accessories like patterned bedding. Infuse materials such as velvet and linens to keep the trend alive and long-lasting.
Rubberwood Bed Frames
Rubberwood is a light-colored medium-density tropical hardwood obtained from the Para Rubber Tree. Rubberwood is also a sustainable timber, so a rubberwood bed frame is an environmentally friendly choice as it makes use of plantation trees a perfect fit for your urban jungle-style bedroom.
Final Thoughts …
If you want to be part of the plant tribe, you can now create your very own botanical heaven with these easy tips.
With just some simple rules to follow, transforming your home into a green oasis it's never been easier.
AUTHOR BIO
Daniela Ganea ([email protected]) is one of our employees studying Interior Design at university and helped with the guest post you have published.