Roohome.com – A modern Parisian luxury apartment interior design will give you the luxury feel. Besides that, the artistic shades from the furniture design that was applied in its space also will make anyone falling in love. You have to take a look this wonderful Mathieu Fiol's design. Because it will be perfect to realize your dream residence in this modern era.
Luxury living room design ideas
Now, having a luxury living room in a small space is not just a dream. You can realize it by conducting the following this steps. The first one that you have to do is choosing the color scheme that can give the luxury feel, like broken white, cream, or gold. The second one is preparing the furniture with the dark color. And the last one is applying the artistic accent to decorate your room. Do not forget to give the best lighting in it.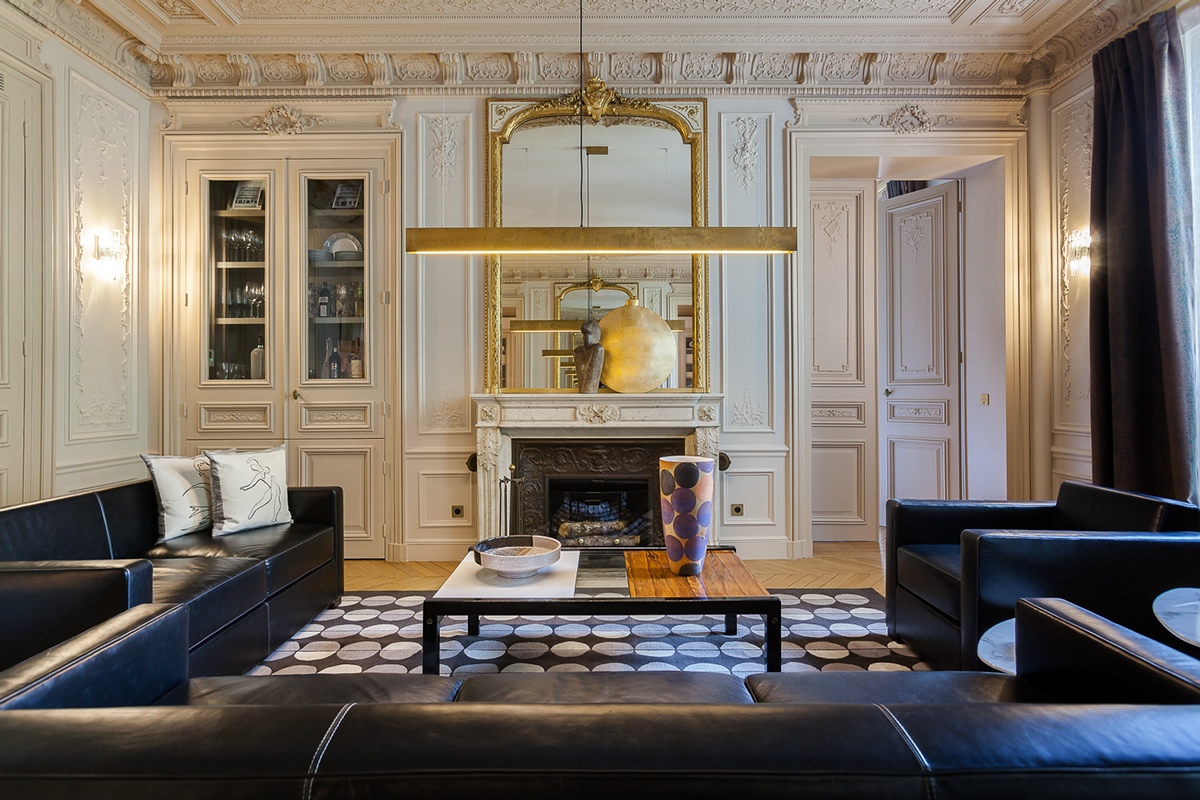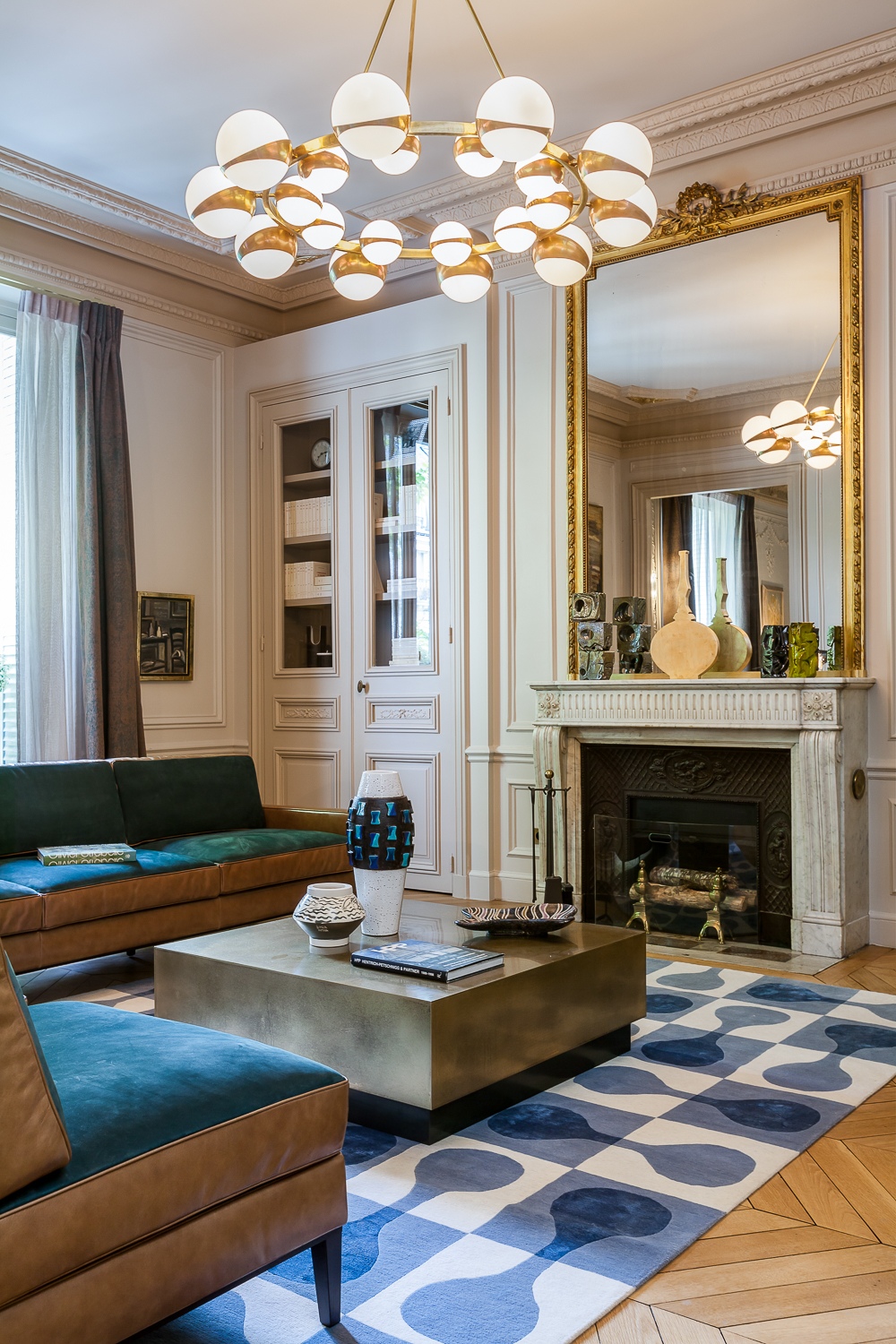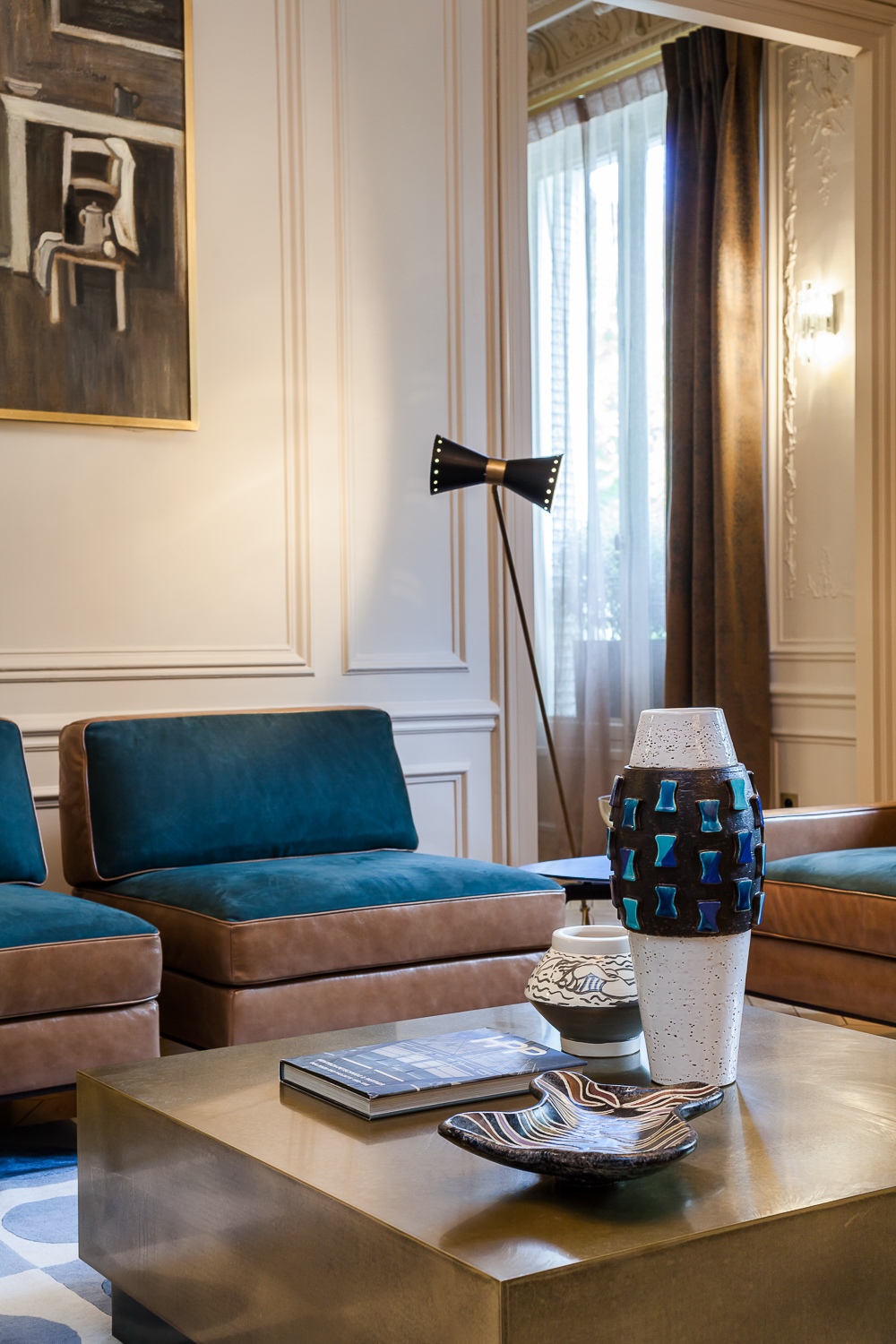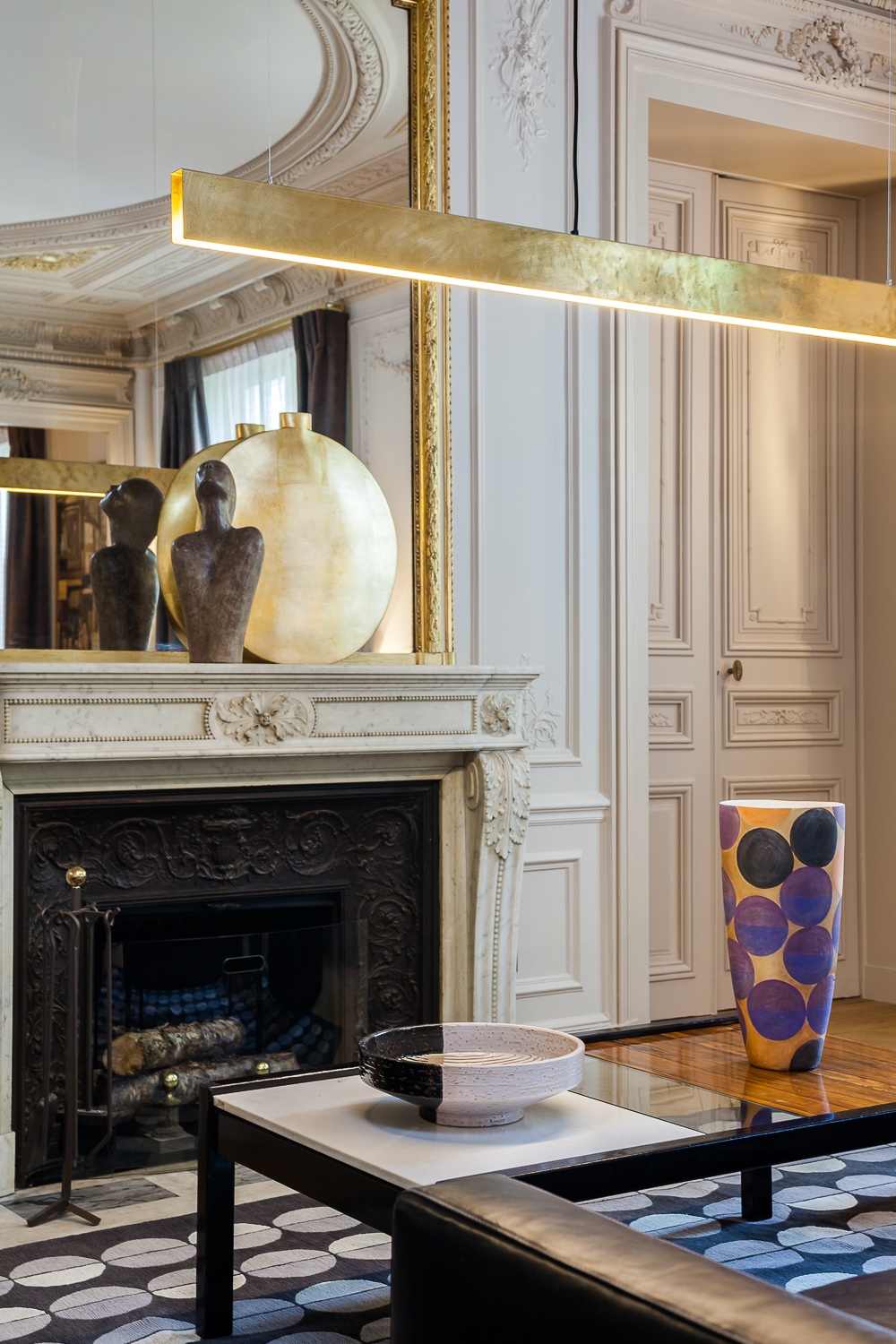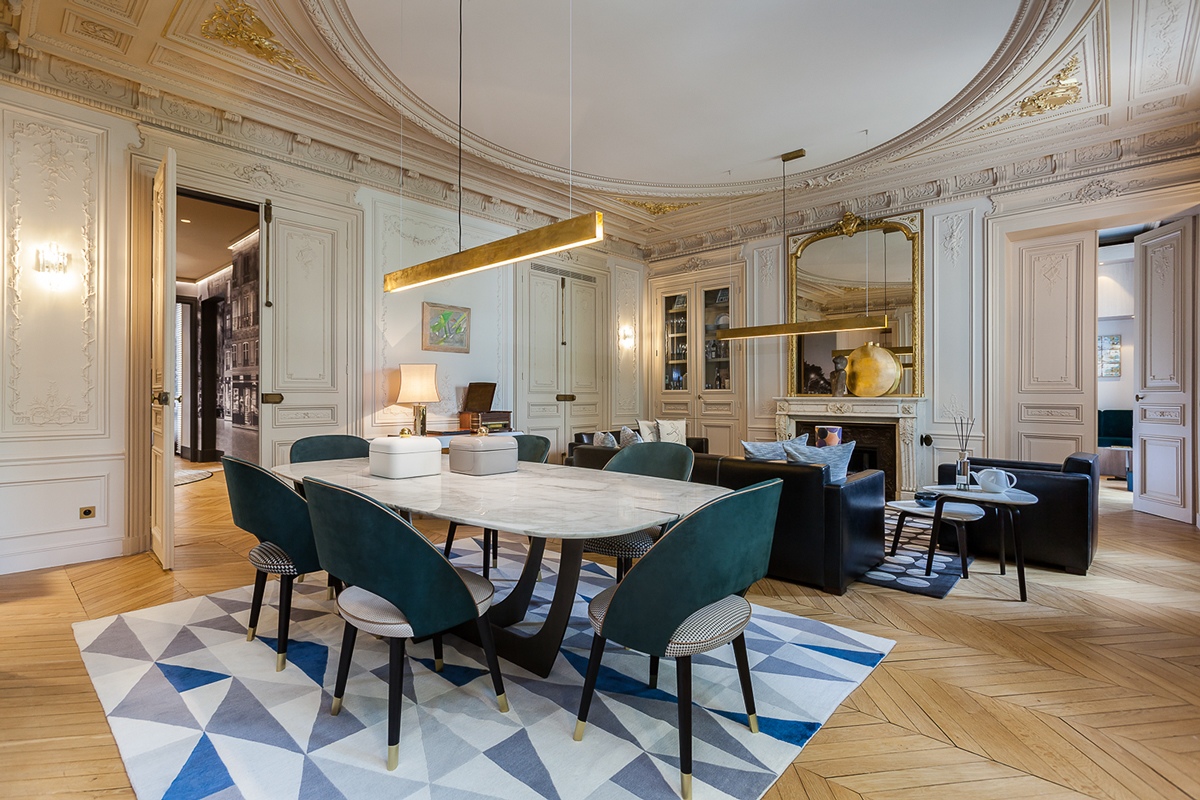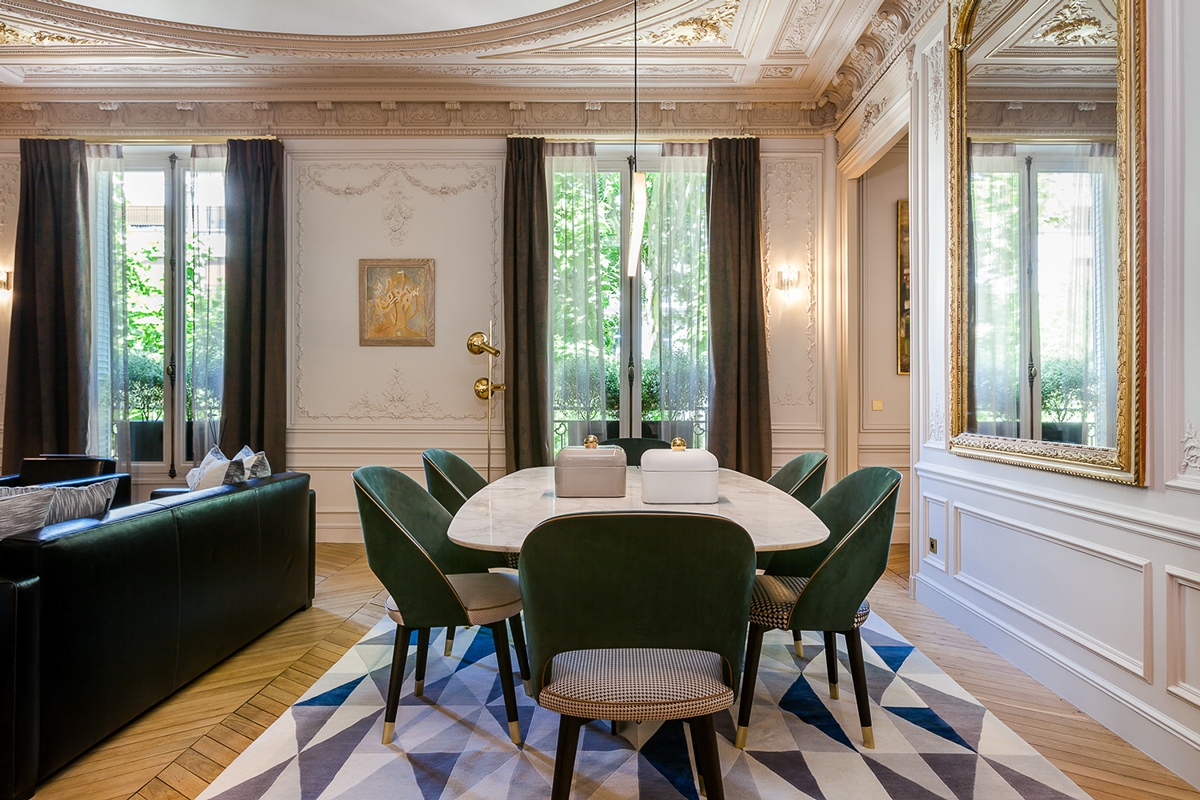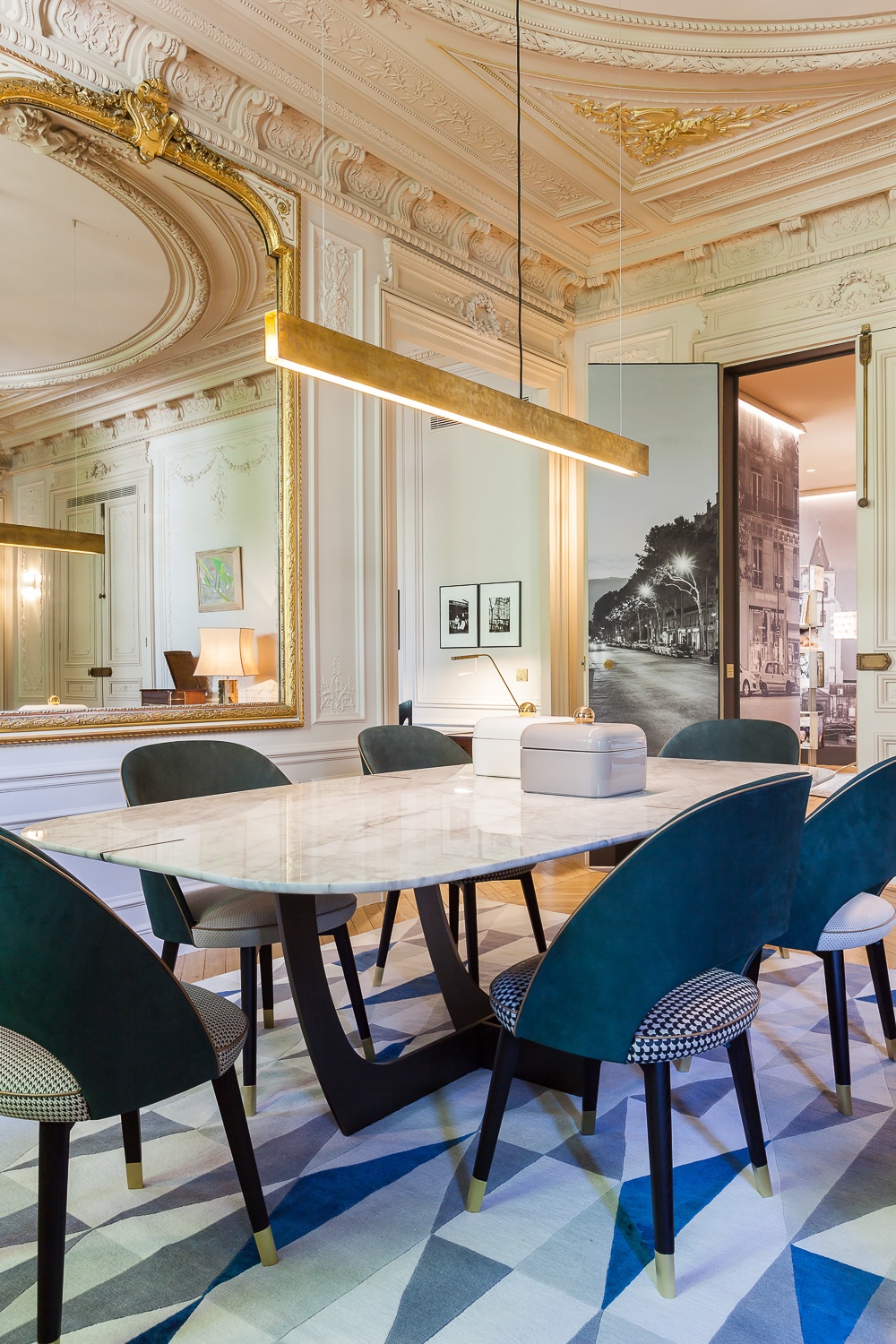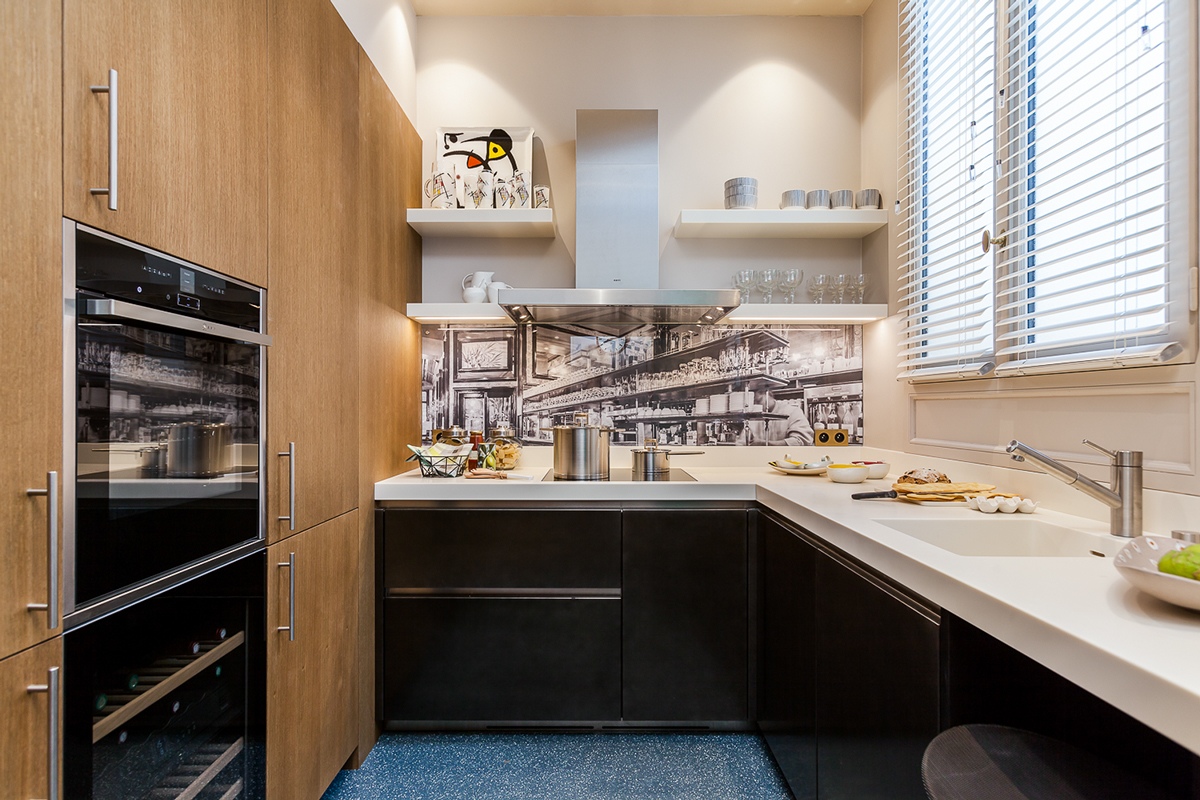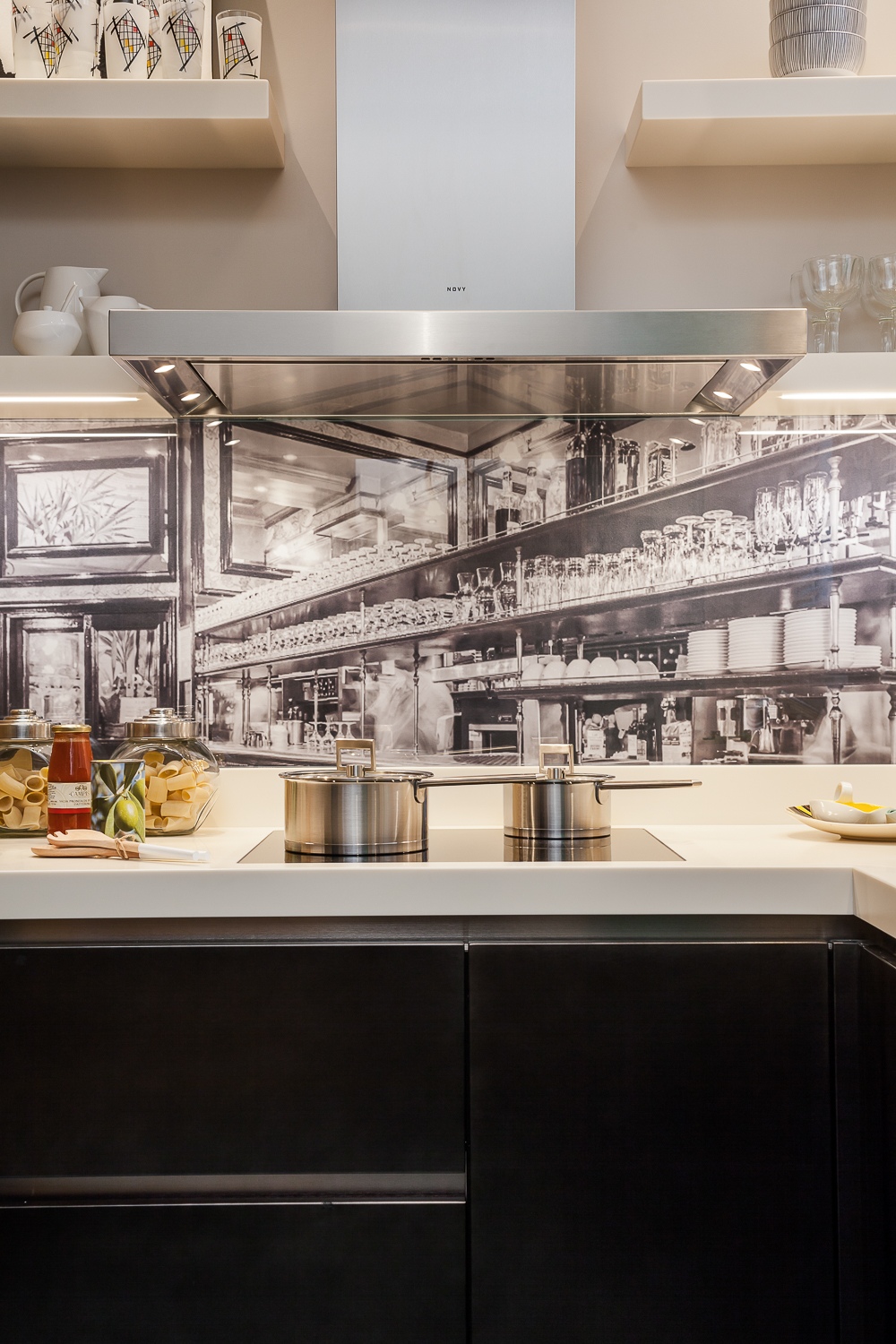 Mural apartment decorating ideas
Have you ever heard about mural art decoration? We usually find it on the roadside wall. But, who would have thought that the mural art is also very suitable to be applied on the walls of your luxury apartment interior design? If you want to show the luxury feel, you will be better to make it in black and white theme.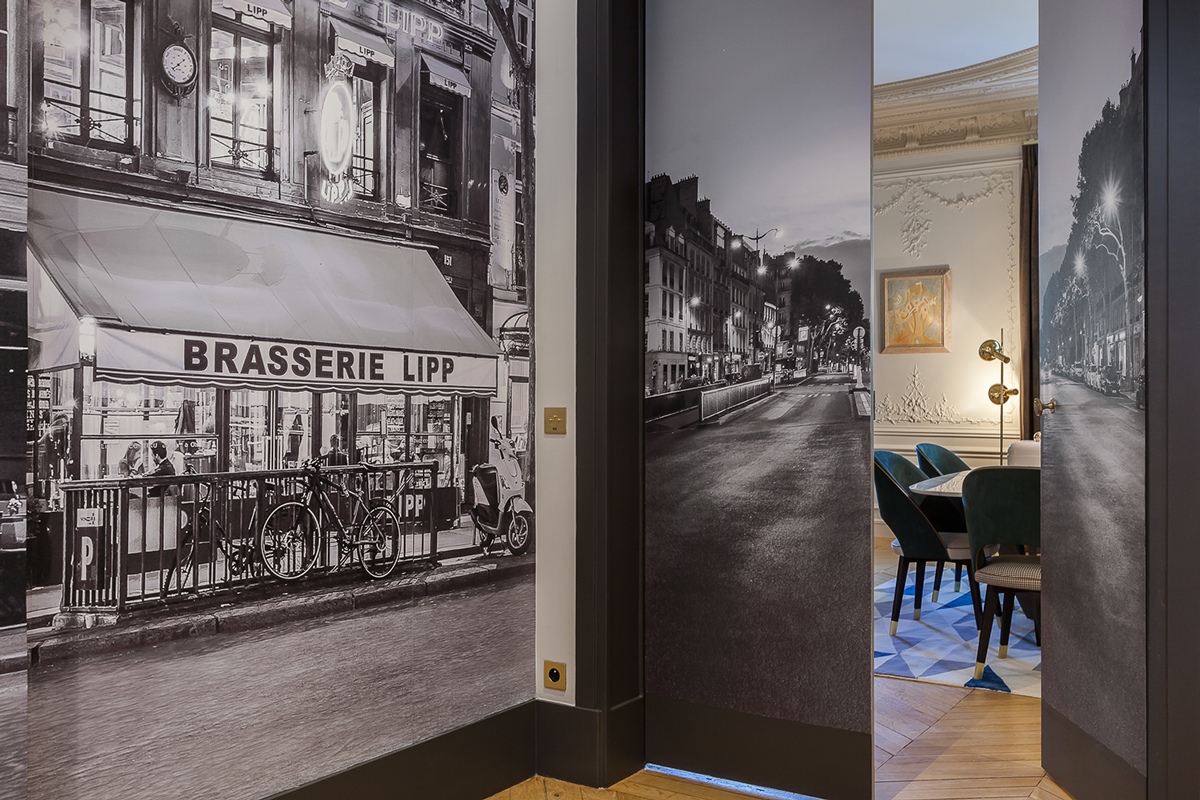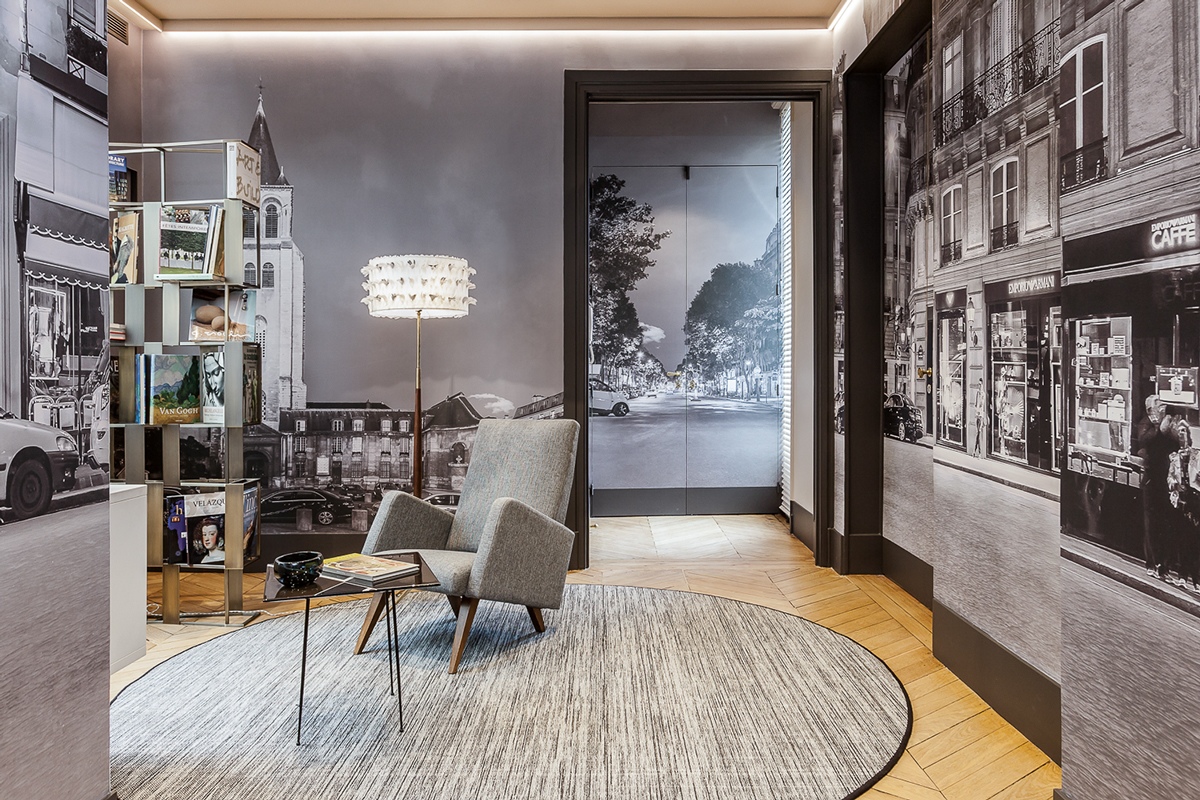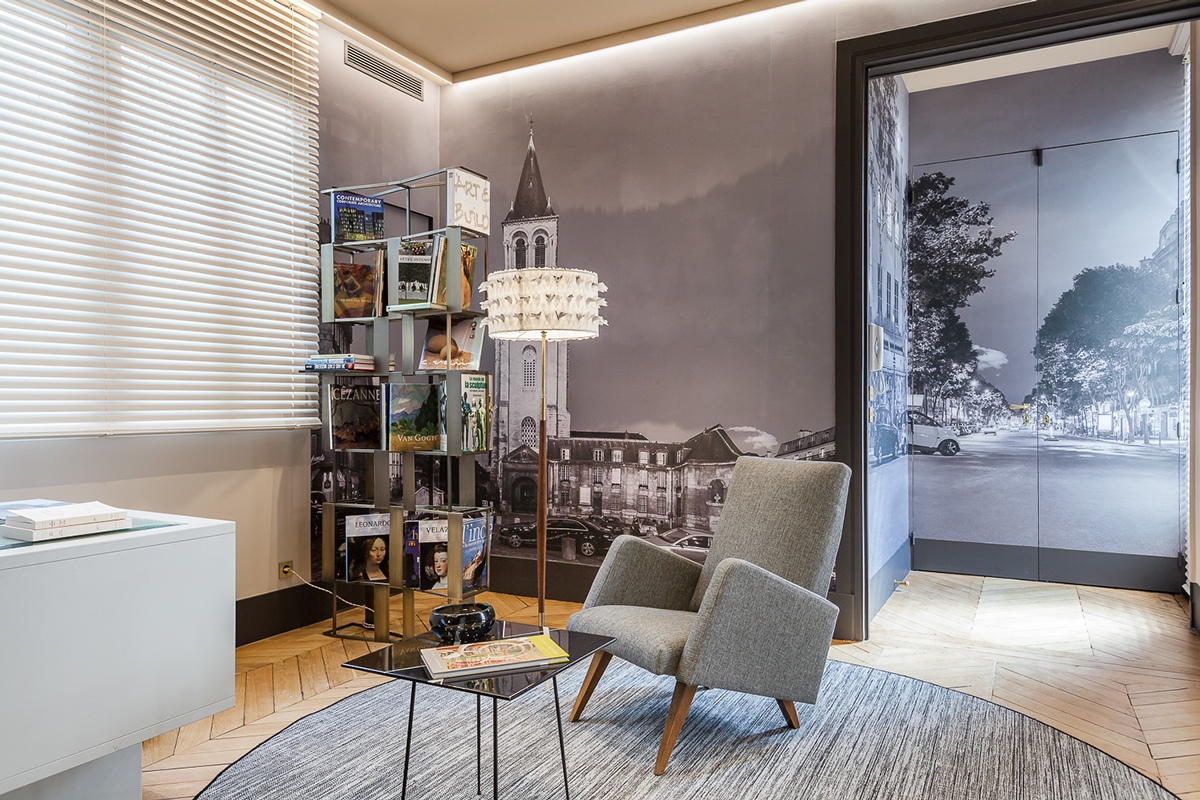 Parisian bedroom interior design
The Parisian bedroom interior design style is also great for your cozy retreat. You can apply the neutral color to complete its space. After that, you can decorate it with minimalist furniture design and a simple accent. It is possible to use a wooden material for your feature or furniture design. But, it will be better to use a dark color furnishing.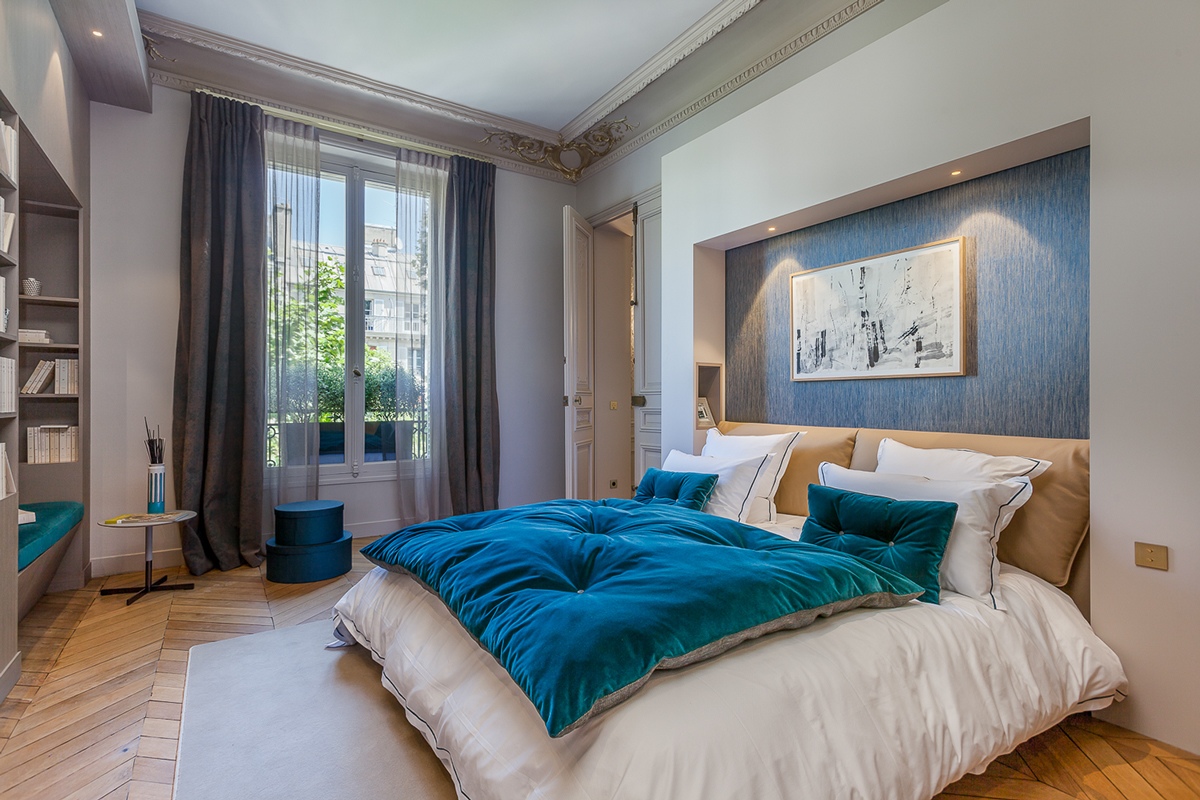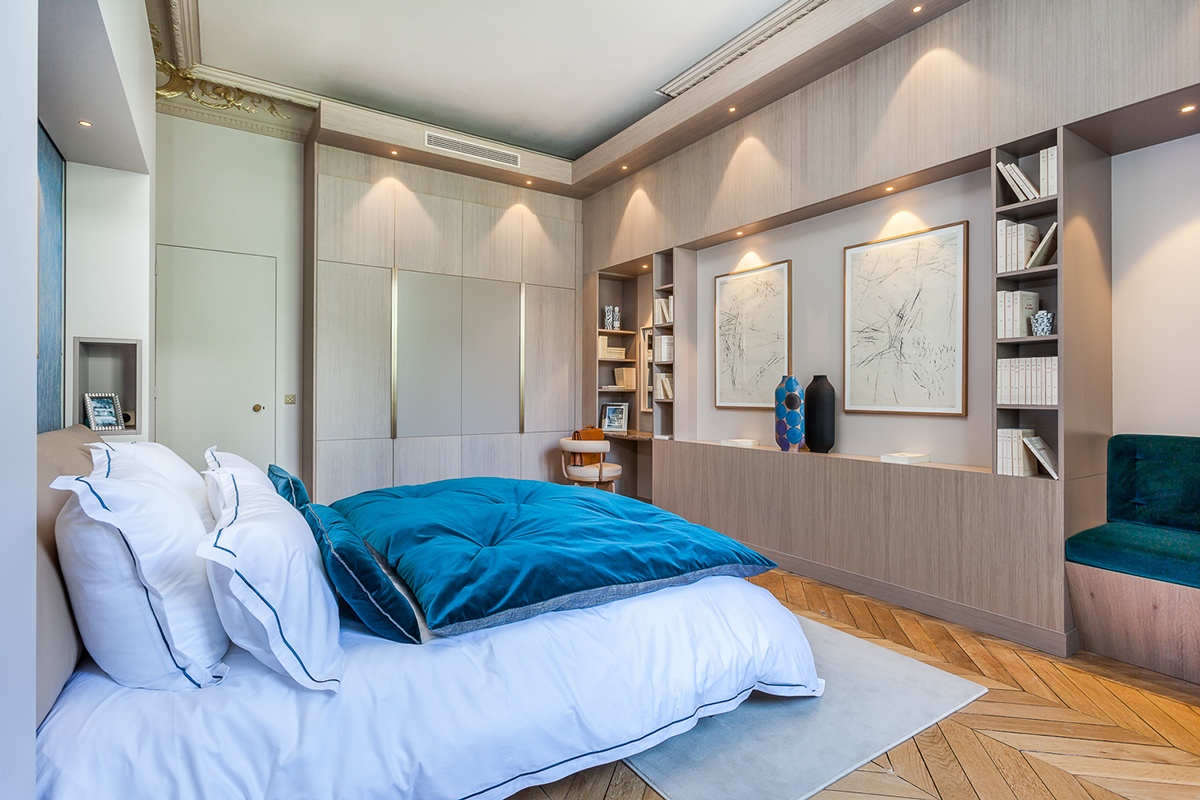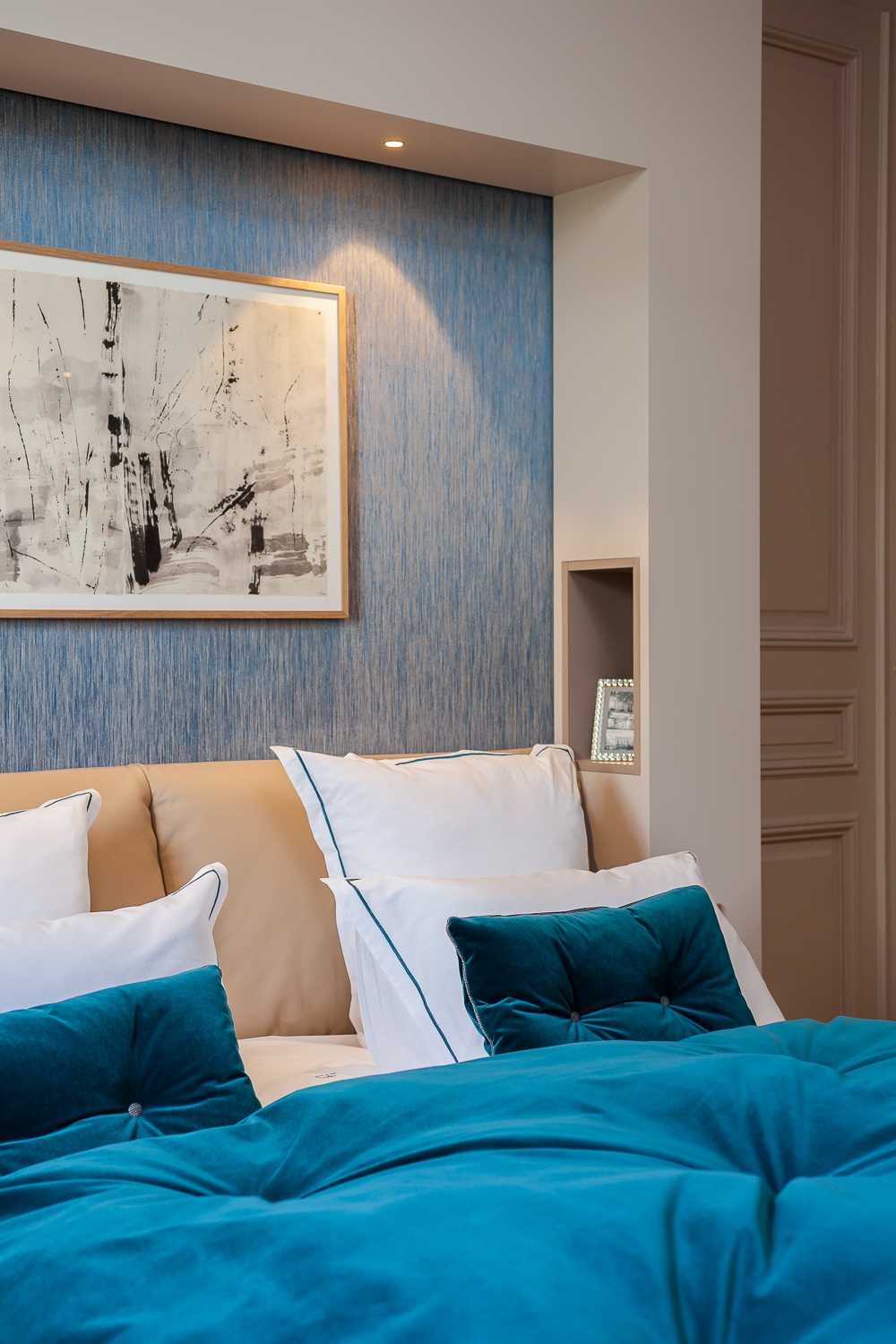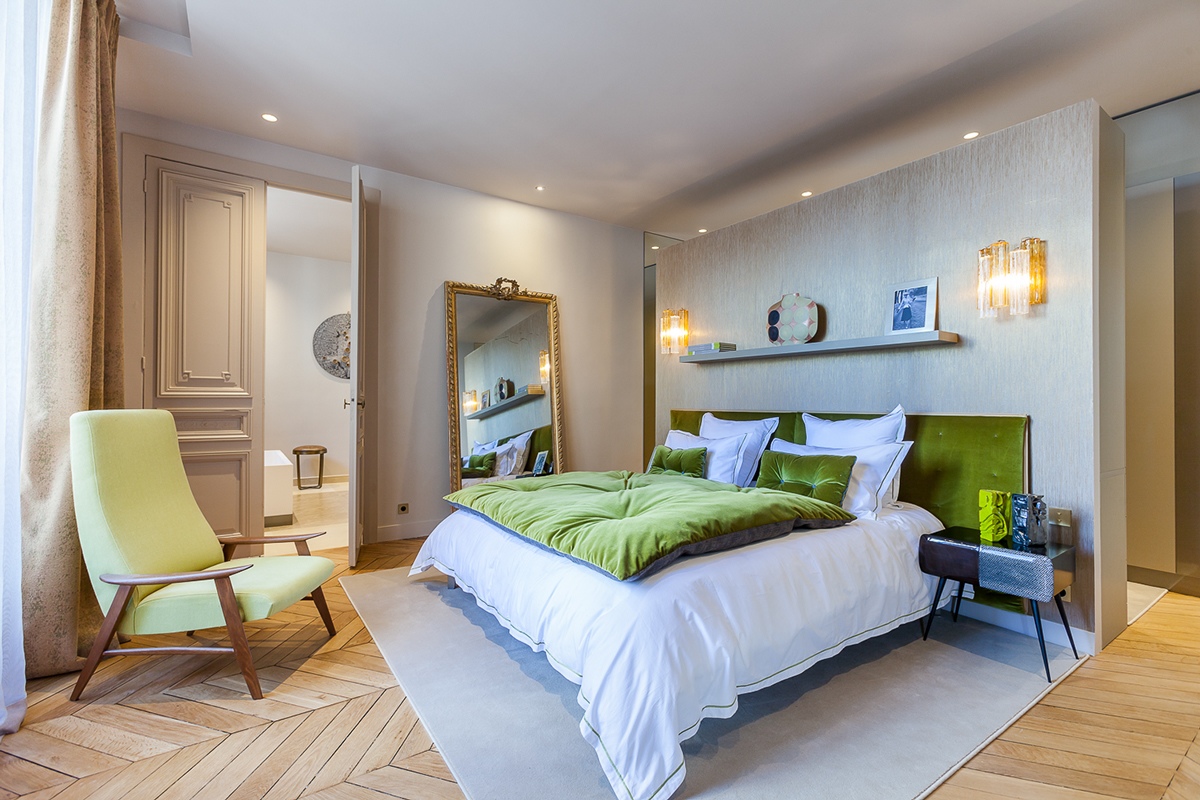 Luxury bathroom design ideas
You can make a luxury bathroom by using a great material, such as marble, wood, stone, and glass. Do not forget to use a color scheme that can support your theme, like white and gold. It will be work properly as long as you can design and arrange it perfectly. Or, you can follow the design below.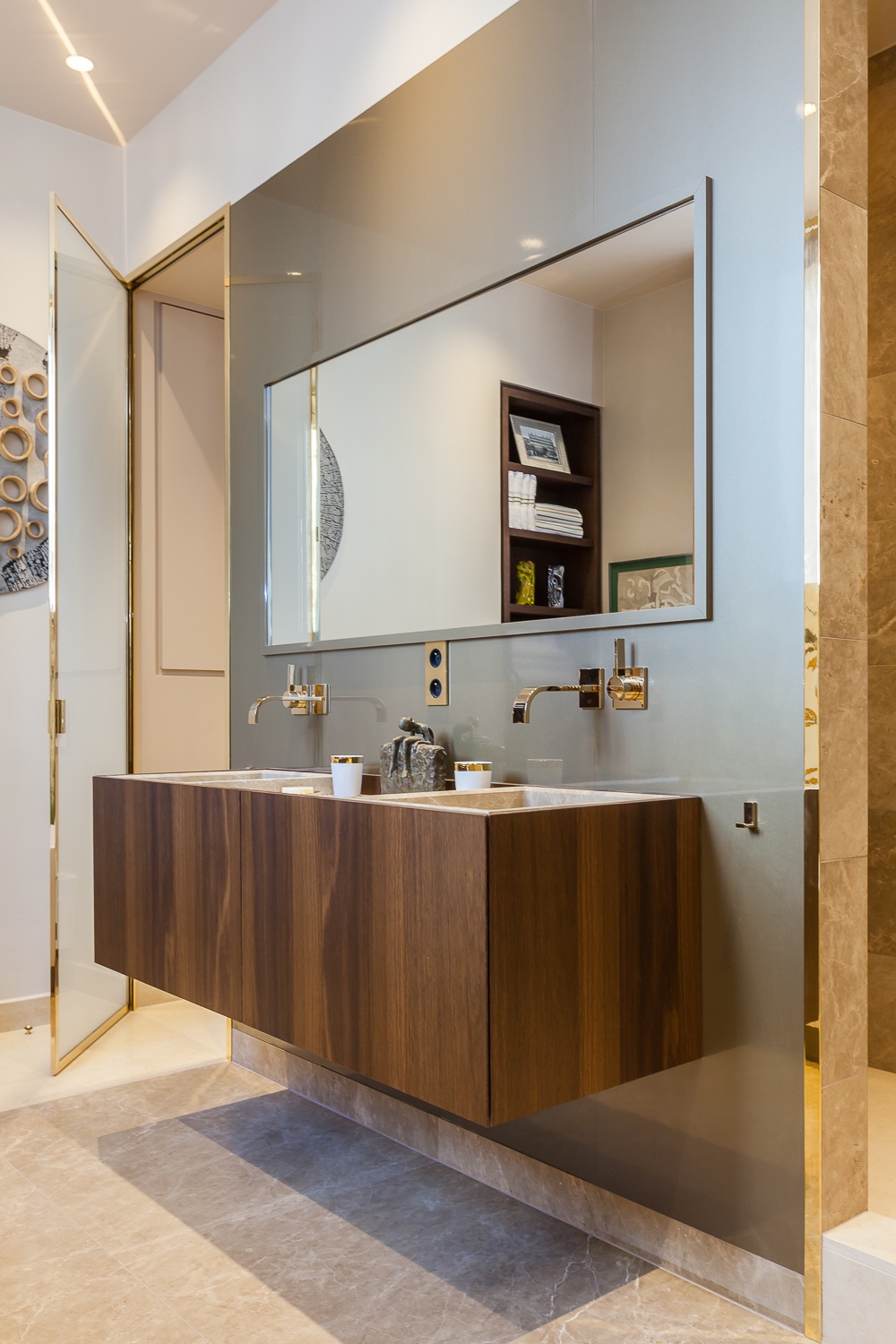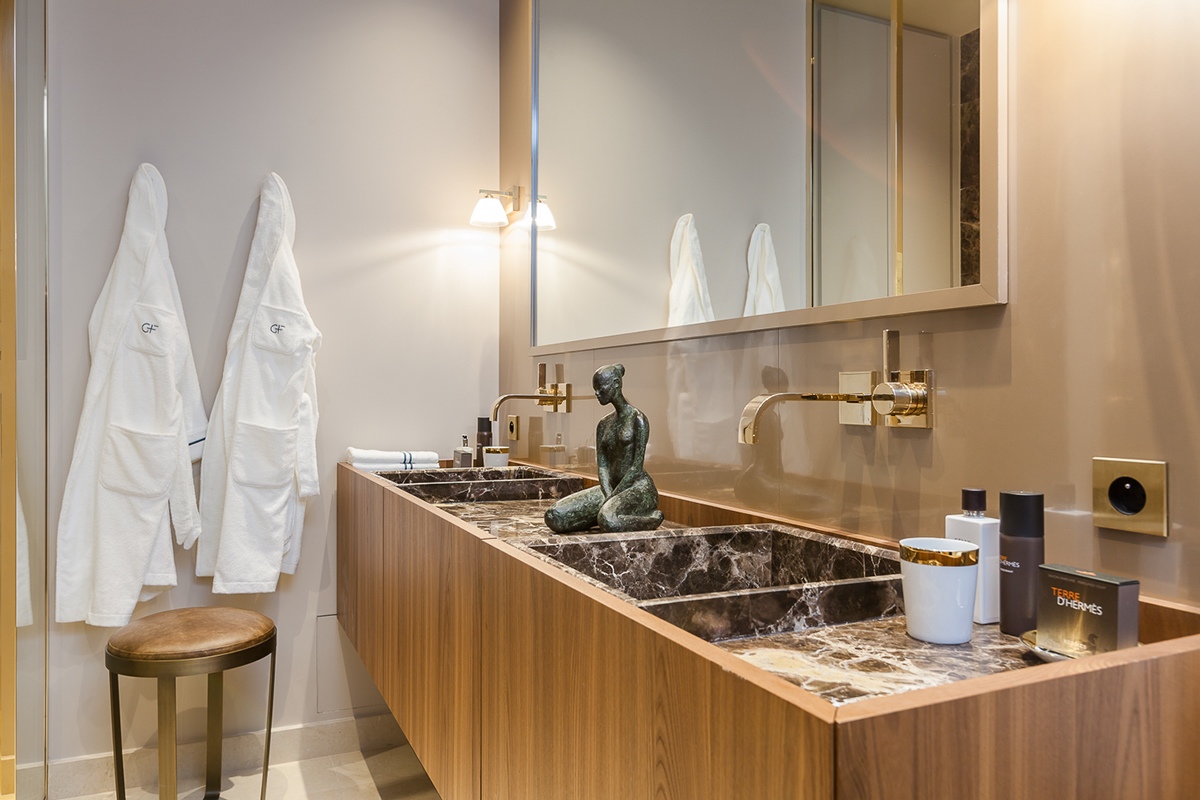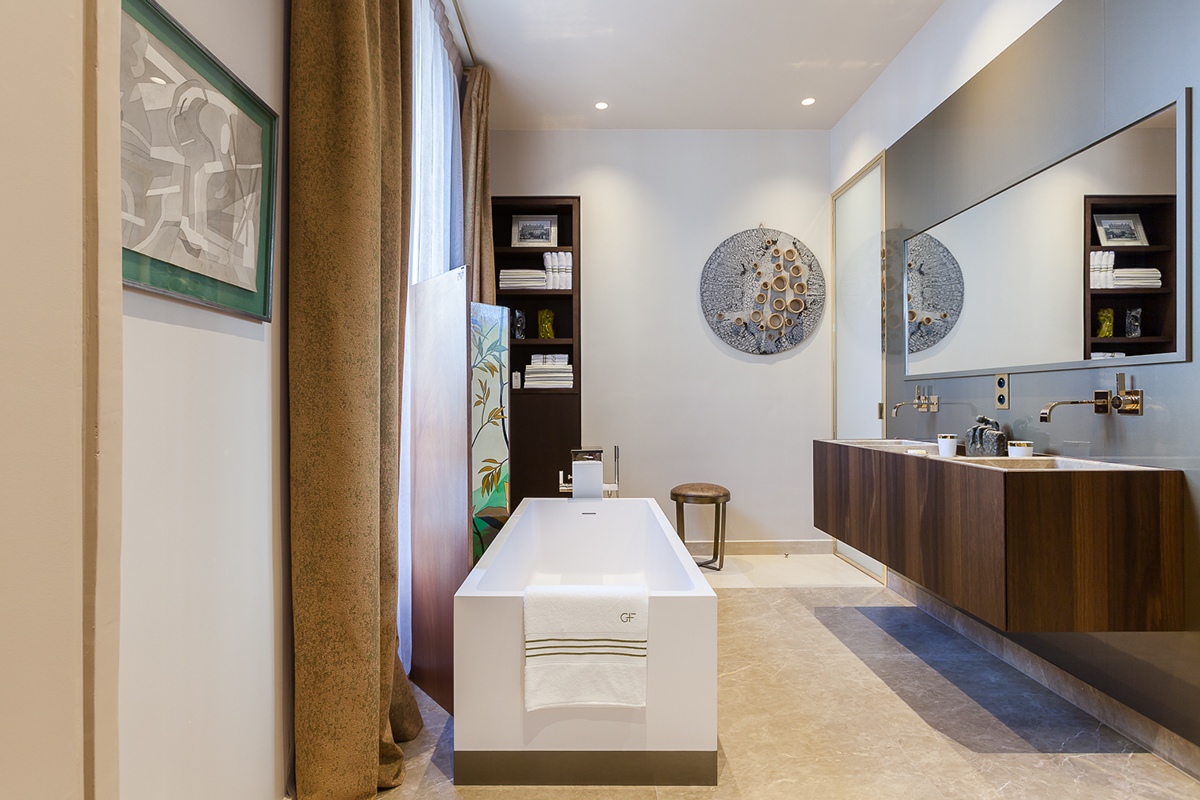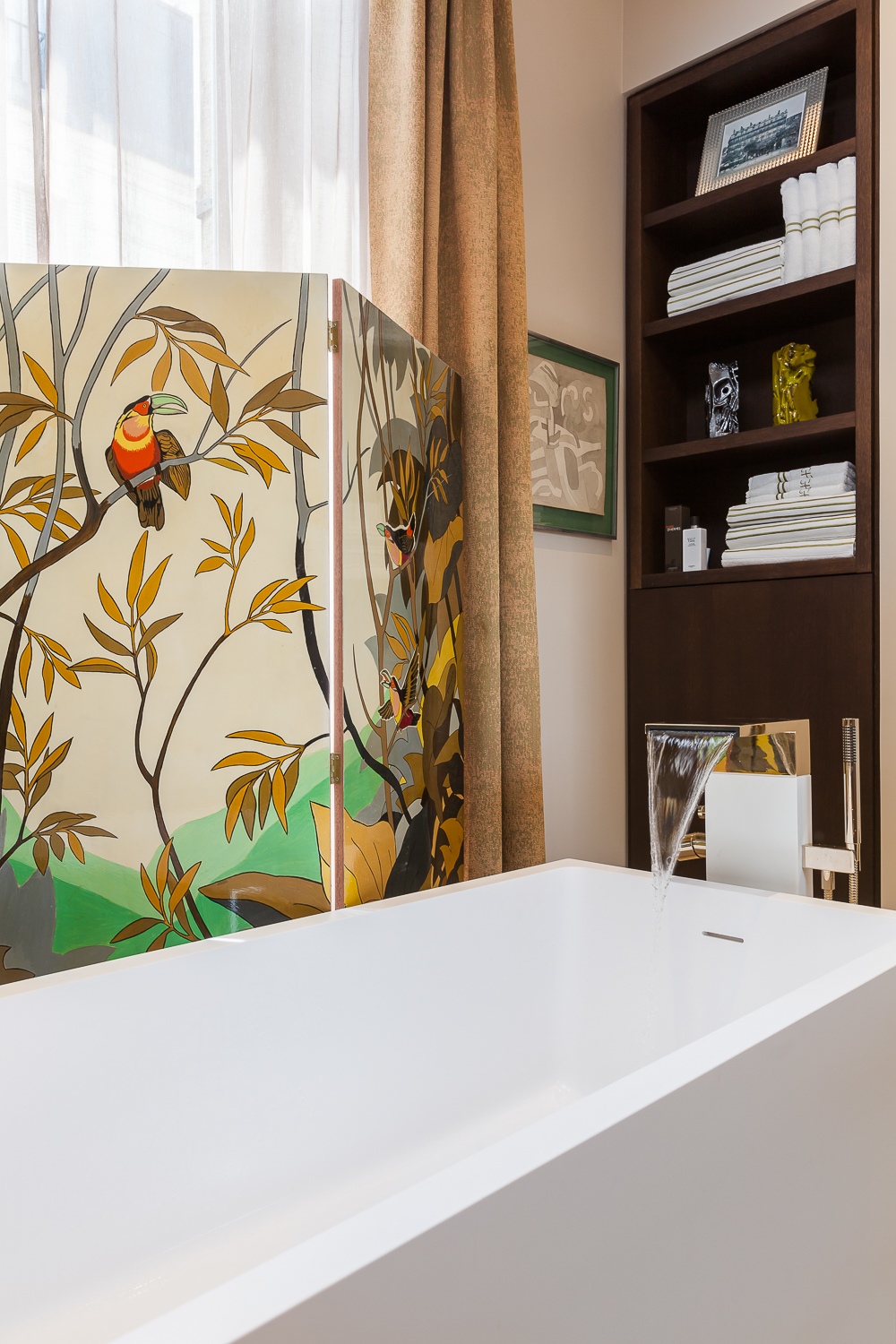 Actually, the luxury apartment interior design is easy to apply even if in the small space. That depends on your desire and creativity.