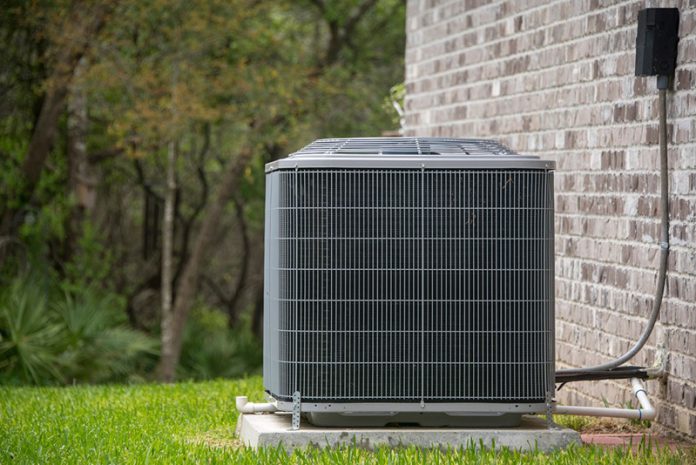 Your home is one of the most important parts of keeping you safe and comfortable. It is a large investment and you want to make sure that you treat it well so it can last you a long time. When it comes to your heating or air conditioning, it is best to call in an HVAC professional to take care of all the work. Some homeowners may try to do some of the work on their own, but this generally does not work the way that they want and can cost more time and money than just calling in the professionals.
Rather than wasting a lot of time working on the system yourself and causing a lot of damage, it is best to hire a professional to do the work for you. Some of the top reasons that you should consider hiring an HVAC professional to help out when something goes wrong includes:
Safety
The components of your HVAC system can be complicated and there is the potential for danger if something goes wrong. With all of the gasses and wiring that go into this system, it is often better to hire a professional to take care of it, rather than trying to do it all on your own. The HVAC professional will have the right training to handle the gasses in the system, the electricity, and the circuit breakers in a safe and effective manner. This can keep everyone safe in the building. Before you turn on the heater in the winter or the air conditioner in the summer, it is a good idea to call in the processionals to take a look at whether everything is working how it should.
Time
Unless you have the experience to do work with an HVAC system, you will end up wasting a lot of time if you try to do all of the work on your own. You will risk harming yourself in the process as well. For many of the problems that go wrong with the HVAC system, a professional can get in and out in no time. This can take hours out of your own time and you will most likely need to call in the professionals to help anyway. Your time is valuable and you should spend it on other things, rather than wasting it in the hopes of saving a little money. HVAC systems can be complicated and hard to deal with, and you could spend hours trying to fix something, just to find that you will need to call in the professionals anyway. Hiring a professional HVAC technician will get things up and running again in no time, allowing you to go get other things done during the day while keeping your home comfortable.
Peace of Mind
Many homeowners find that hiring an HVAC professional can take off some of the stress that they feel when it comes to a heating or a cooling emergency. Having a professional come to your home to look over the system before you need it, either in the summer or the winter, will make a big difference. You can catch some of the problem areas with the system and get them fixed.
Think about the coldest day of winter or the warmest day of the summer. Do you really want to wait around and feel miserable while the HVAC professional gets to your home? It is much better for you to go through and hire one to come out to check the system a few times a year, compared to having to deal with an emergency along the way.
Certified Skills
Choosing a contractor with the right certifications is always one of the best choices that you can make. You do not want to pick someone just because they are the lowest price on the market. Your system is meant to keep your home comfortable for years to come. If you pick someone who is too cheap, you could be putting that system at risk and causing damage to it as well. When you hire someone with the right credentials, you will be able to get someone who has the skills to get the work done on their own. You can rest assured that they know what they are doing and will be able to get it done in a timely manner the first time. When you pick someone who is certified, you can know that the cooling and heating system is going to be repaired by someone who has been through some rigorous training to make sure they have the right skills to get it done.
Finding a good balance between someone with the right skills and certifications and someone who is affordable can be important. A little research into some of the contractors in your area will be able to help with this.
Local Requirements
It is going to be almost impossible for. You to keep track of all the trends, techniques, and requirements that will occur in the HVAC industry. You just do not have the time to do it. But if you attempt to do some of the work and are not up to date on what you need to know about the system, it can cause some problems for you down the road. On the other hand, the HVAC professional has the fulltime job of knowing HVAC systems and all local and national rules regulating them, in order to keep their jobs. They will be able to bring that knowledge to the table when you work with them, ensuring that your home is safe and that all of these requirements are met from the beginning.
When you are looking to get some work done on your HVAC system to ensure that the air filtration, the air conditioner, and the heater is always working at the highest capacity, you need to make sure that you are hiring the best team of professionals to make this a reality. Our team at Davis Home Services in Burlington will be able to provide you with some of the best HVAC professionals in the area, ensuring that you get the best care for your home system, for an affordable cost. Contact us today to get started.