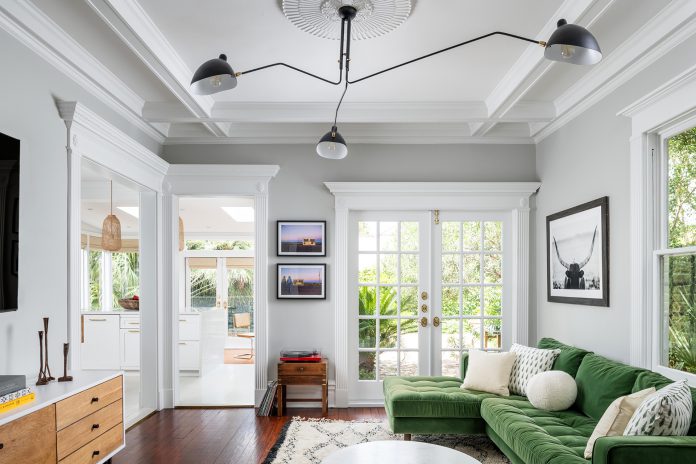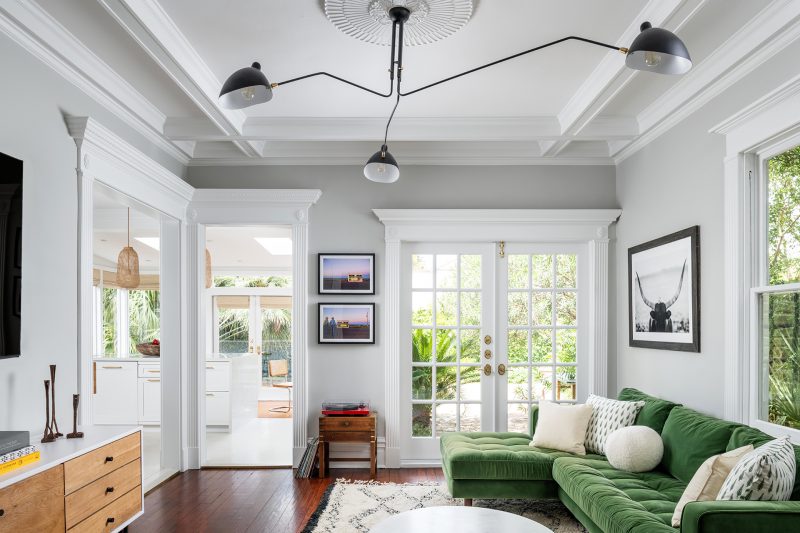 Home renovations can be a big investment for many homeowners. Home extensions, and roof renovations are just a few examples of these large investments. Not only will these cost you a large amount of money, but it will also cost you a large amount of time. The worst part is that the longer a renovation goes on for, the higher the chance that something may go wrong. This is why you want to make sure that your home renovations are quick and easy.
But how exactly can you hasten the speed of your home renovation without sacrificing the quality of the renovation?
Doing a Quick and Easy Home Renovation The Right Way
Doing a home renovation the right way in a timely manner is not an easy task. You have a lot to consider if you want to make the most out of a renovation while minimizing the amount of time you spend getting it done. Despite the difficulty involved in doing a home renovation the right way, there are a few great ways to lower that difficulty while also keeping you within budget.
Never Start a Home Renovation Without a Solid Plan
Home renovations can be exciting and some homeowners start doing them on a whim. However, this is not an ideal scenario as home renovations started without a plan seldom finish without issues. Lackluster implementation, stability issues, and sub par material use are just some of the problems that these types of renovations encounter. A prepared plan gives you the advantage when it comes to making sure that a home renovation is done smoothly and finishes smoothly.
Always Keep in Mind the Various Weather Conditions in Your Area
Have you ever run into a situation where the weather took a turn for the worse when you least expect it? You've likely experienced this in your day to day life and it can easily derail your plans for the day. The same can be said of a home renovation.
The weather is one of the worst enemies of a home renovation because of how it can easily ruin your plans. Extreme weather conditions in particular can be a problem for roofs as they are the first line of defense. It's an even bigger problem if you're renovating your roof as renovations will often expose your home to the elements.
Have the Best Materials Available for Your Renovation
A common issue in many rushed home renovations is the lack of proper materials used. You have to remember that the materials that you use during the renovation will reflect the end quality of whatever you're trying to renovate.
Good quality materials will allow your renovation to last much longer and come out with little to no issues. However, rushing and picking whatever materials are available immediately will cause your renovation to come out one of two ways; it either goes well because you got lucky when picking materials, or it comes out a disaster that might not be immediately apparent. This is why you should make sure to do your research and get the best materials that will work for your renovation.
Maintain and Inspect The Tools You're Going to Use For The Renovation
Another aspect of the home renovation that is essential to the speed and quality of your home renovation are the tools that you use. Just like the materials you use, your tools will also heavily affect the quality of the home renovation you're going to do. Never forget that inspecting your tools can be the difference between a successful renovation and a disaster waiting to happen. Exceptional tools will very rarely break during the project, and will always ensure that it is done quickly and easily.
Safety Should Always Be Your Top Priority
One thing that every homeowner looking to renovate their homes should never forget is the safety of the project itself. A project is often not worth doing if the risks involved with the project are too much. Luckily you have a number of ways to keep your home renovation project as safe as possible. An example is our previous tip of making sure that you maintain and inspect the tools you're going to use. Another great tip to ensure the safety of your project is to use protective gear while doing a renovation.
Safety harnesses, boots, and protective eyewear are a few examples of great protective gear you should be using. Doing touch up of your home with nothing but shorts and a pair of slippers is a disaster waiting to happen.
Inspect Your Home for Any Underlying Issues
Renovating your home may seem like a one directional plan. However, homeowners should know that the area of renovation isn't the only place that should be checked. The rest of your home should be checked for underlying issues as well. These areas could become risk factors when you do a home renovation. For example, roof renovations can become problematic if you don't check the rest of your home for these issues.
Roof renovations often just focus on the roof itself. However, pillars and walls on your home might not be up to the task of keeping the newly renovated roof in good condition. The supports of your roof might not be enough to hold the weight of the newly renovated roof, or the walls might have an infestation of pests like termites that you need to deal with before starting the renovation.
Make Sure to Hire the Right Contractors to Handle Renovations Outside Your Expertise
The quality of a home renovation will often rely on a number of aspects to be successful. However, none of these aspects are as important as the individuals doing the renovation. This is why hiring skilled individuals like TMB Development should be a priority when it comes to renovations that are beyond your expertise and experience.
The skill, credibility and adaptability of these professionals matter, as not every home renovation will be the same. So you need to make sure to check everything before signing the dotted line.
Final Thoughts
Home renovations may be difficult, however, having the right precautions and techniques can easily minimize that difficulty. These tips and tricks should provide you the necessary know-how to keep your home renovation affordable, safe, quick and easy.