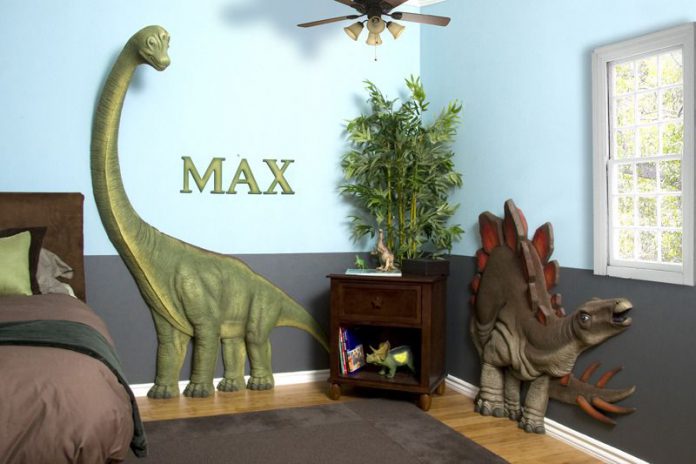 Finding authentic props is often difficult, particularly for people who have an affinity for dinosaurs. The good news is that dinosaur lovers can now purchase an animatronic dinosaur head. This wall-mounted head not only makes noises, but the head, eyes, and mouth move too. But where would you display a dinosaur bursting through the wall bust? Here are some of our top suggestions to help you: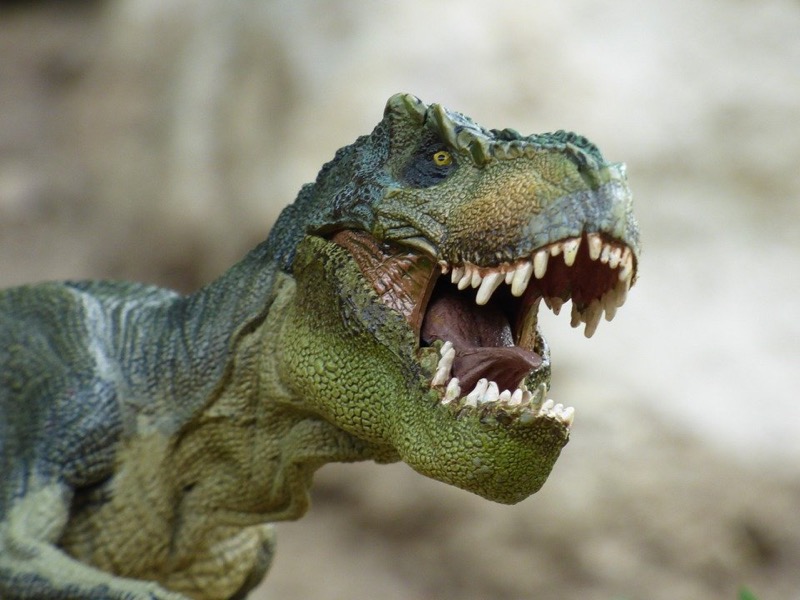 1. In a Dinosaur Themed Restaurant
What better place to show off an animatronic T-REX dinosaur head than displaying it in a dinosaur-themed restaurant. This lifelike dinosaur bust will certainly be a talking point for all of your customers. Not only that, but it will also keep the kids entertained while eating their dinner. What could be better than that?
2. At a Dinosaur Theme Park
Another amazing place to show off your animatronic dinosaur is at a dinosaur-themed theme park. These busts can be displayed both inside and outside, meaning they are the perfect choice of prop for outdoor parks. They are built with an anti-rust steel frame and come with a range of additional features including the ability to spray smoke or water at the guests in your theme park and LED lighting in the mouth or eyes, which can show up when it gets dark. This head will definitely make your theme park more exciting and interesting for your visitors.
3. In a Dinosaur Themed Children's Bedroom
When designing a children's bedroom, one of the most important things we need to consider is the props we are going to include in the room. If you are child is dinosaur mad, then including a dinosaur bursting through the wall bust in your child's bedroom is an amazing idea. They will certainly want to show their room off to their friends if you choose to include this prop in their room.
4. In a Family Friendly Hotel
Hotels that want to make their customers feel at ease need to cater to their needs. If you run a family-friendly hotel, then one way you can do this is by adding some fun props around your hotel. An animatronic dinosaur bust will certainly get all of your guests talking.
5. In a Cinema
Over the last few years, there have been numerous dinosaur films released. Perhaps the most popular dinosaur films that almost everyone has watched are Jurassic Park and Jurassic World. To celebrate the huge number of dinosaur films that have been released in the last few years, why not add a dinosaur bursting through the wall bust to your décor? You can also use this bust to promote upcoming dinosaur films too.
6. Film Projects
Animatronics is used a lot these days in film projects. If you are thinking of creating a lifelike dinosaur film, then this bust could be the exact prop you need. Not only does it move, but it can also make sounds too.
Most people love dinosaurs, but it is often hard to find the right props to show off your love for these special creatures. The good news is that the dinosaur bursting through the wall bust can help you do just that. This amazing bust not only looks great, but it is also extremely lifelike too.