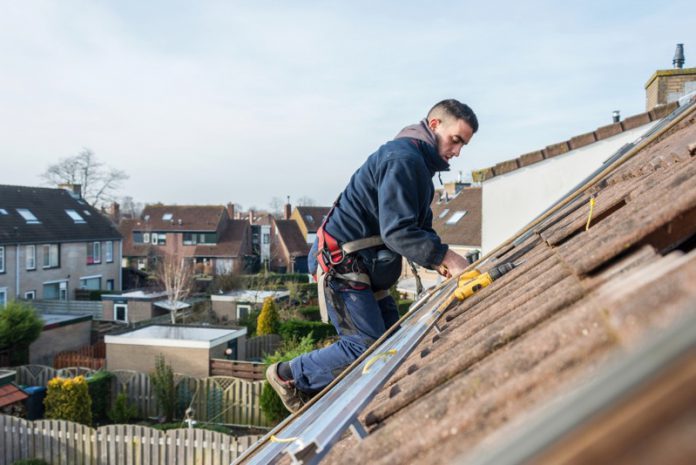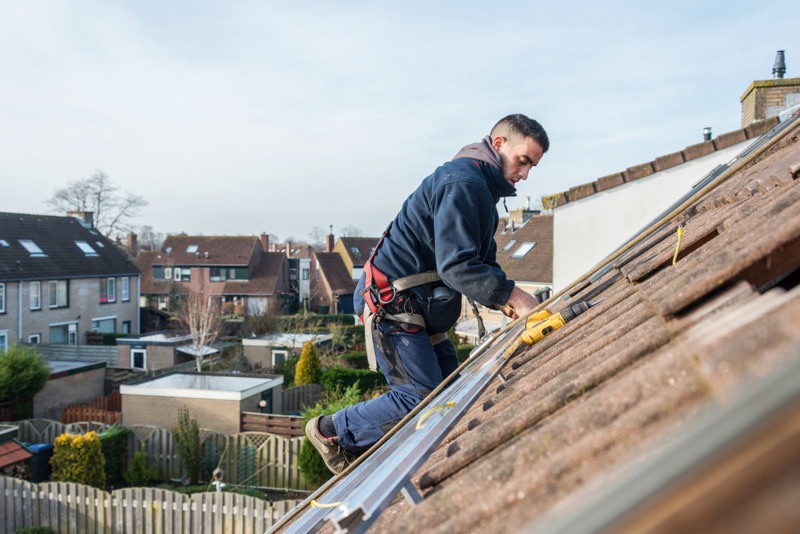 One of the most critical parts of a commercial property is the roof. It keeps everything that's underneath it safe from the weather elements. Extending the life of a roof may mean that you need to address any leaks as soon as possible. This is why keeping the tiles in good condition is essential, and it should be one of your top priorities.
The maintenance may include professionals who can clear the drains, remove leaves, and do repairs on dislodged shingles. You can always contact commercial roof maintenance in Middlefield OH, for these jobs, so you'll get high-quality work as well as use premium materials. The contractors are more than willing to assist you in everything you need.
So, why should you consider maintenance in the first place? Keep reading to know more preventative tips.
Why Get Regular Maintenance for the Roof?
1. Avoid Leaks from Becoming Bigger
When you see signs of water leaking from the roof, know that this issue can become a massive headache later on. It would be best if you never allowed your commercial property and business to suffer from standing water or blocked drains since they can usually be addressed more effectively.
They can enter the air duct system or the attic causing the growth of mold. Instead of dealing with one dislodged shingle, you may have to pay for a mold removal company or replace damaged appliances if you don't address the root cause of the issue soon enough.
Do yourself a favor and get the experts working on your commercial property if there's a leak. Get the repairs done before the rainy season comes in.
2. Get Inspections Regularly
It would be best if you had a trusted professional who can look at the conditions of the slates or asphalts every year. Annual preventive maintenance will allow the crew to inspect for sagging and leaks.
The weak spots can eventually lead to failures, and they can be riddled with problems before long. Preventative maintenance acts what its name suggests: prevent costly replacement and repairs for the commercial property owners.
Look for companies that can give you an estimate about check-ups and inspections of your roof. They may find a restoration job that needs immediate attention. If you're unsure whether your budget can accommodate the quoted price and labor expenses, you may want to check with another reputable roofing contractor and see their prices.
3. You Won't Have to Walk on the Roof
Unless you're someone related to a roofing company and is doing these kinds of jobs for the past few years, it's never advisable to go in a high place and check your roofs yourself. Commercial properties often have several stories and doing repairs at a very high home without a harness or safety gear is a dangerous job.
Walking on the roof may also cause damage, impacting the overall life expectancy of the materials. You may often see on some tips on the internet that you need to have walk pads. These gears will stabilize walking and protect the materials and construction, but this can be too expensive for a job that you only have to do once. Professionals have walk pads that allow them to inspect various areas freely, and they also have a team that they can rely on while working at a high place.
4. Only Call the Trustworthy and Reputable Companies
It's essential to look for a trustworthy company out there that can maintain and repair your roof. Ensure that they have the best certifications, licenses, warranties, insurance, and guarantees. This way, you'll have peace of mind that they will do excellent work and you can call them for guarantees.
The best ones will visit your commercial property first before they suggest recommendations. They will give you ideas about ventilation capabilities, thermal requirements, and other business needs to help you in the long run.
With the pros, you'll get a safety plan, and this will be inclusive of the things they will repair the results and a yearly guarantee that will give you peace of mind. The permits and plans will keep your employees safe, which is the same thing with the contractors.
5. Keep Everything Clean as Much as Possible
Like any other commercial or residential property, cleanliness is essential. Maintenance will remove any debris, twigs, leaves, and any others present on the roofs.
Loose tiles can be blown by strong winds, and leaves can cause standing water and clogs. The moisture can cause molds and algae growth, which can escalate to deterioration real fast. It's essential to keep the surfaces clean so the rain can pour down to the gutters without any obstructions.
If you're starting to see a pile of debris and several leaves, you need to call contractors and give your shingles a thorough scrub. Cleanliness can translate to safety, and you can always rely on the experts to do these things for you.
6. Ensure that the Roofing Equipment is Functioning
Leaks can severely damage the tiles and the materials underneath. When water penetrates the adhesive and the shingles, the growth of mold can become worse over time.
When there's regular inspection, you're essentially letting the experts examine the posts, beams, ridge boards, eaves, flashing, sidewall, gable, fascia, and flashing. Keeping everything sealed and in good condition will help with the efficiency of the entire roofing system, and they can better withstand the weather elements that come their way.