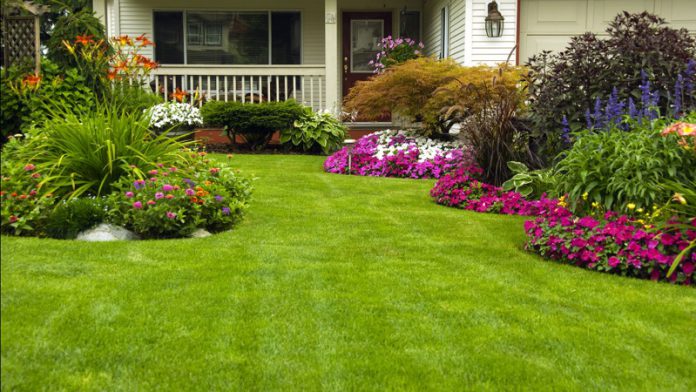 Many homeowners would love to have the most beautiful lawn on the block, and it may be easier than you think. Making your neighbors green with envy can instill a sense of pride in your home, increase property values, and result in healthier grass and vegetation. Many homeowners can improve the overall appearance of their property with three east steps: killing underbrush, fertilizing the lawn, and eliminating pests.
In this resource article, we are going to take help from experts from a leading landscaping company in Dubai. They will specifically discuss three main things in the article- the impact of underbush and why you need to take it seriously, how fertilization helps, and why trimming is essential for the healthy growth and prosperity of your garden. If you are someone that is interested in gardening and are looking at credible ways for landscaping, please check out what we have to say in the article till the very end.
Kill Unsightly Underbrush
Over time, flower beds and landscaped natural areas can become overrun with unsightly and unmanaged brush. Everything from vines to tree saplings will begin to grow in unmanaged areas over time. As unwanted plants begin to take root, areas can start to appear unkempt and unmanaged. Homeowners can apply a heavy-duty brush killer to places that do not contain grass or other plants that they wish to kill.
Eliminating unwanted brush in areas around wanted bushes or grasses is a little trickier. There are many great brush killers on the market, but they are designed to kill any plants that they encounter. Most commercial herbicides are non-selective, meaning that they will kill anything. Homeowners should use an herbicide, such as Crossbow, around plants and shrubs that they do not wish to kill. Eliminating unwanted undergrowth with a brush killer is a fast and easy way to improve the curb appeal of a property in a matter of days.
Fertilize the Lawn
Nothing will improve the appearance of a property more than having a healthy and lush green lawn. One of the easiest ways to boost the green hue of grass is to fertilize turfgrass. Many common types of grass, such as Centipede grass require a fair bit of Nitrogen to grow every year. Homeowners can give their lawns a green boost by applying a Nitrogen-based fertilizer to the yard two or three times per year.
Iron is an element that is essential in the life cycle of lawns. Iron will assist in the process of photosynthesis. A chemical called chlorophyll is a byproduct of the photosynthesis process and is the main constituent that gives grass its distinct green color. Increasing the level of iron in the soil will boost the production of chlorophyll. Homeowners can apply a chelated iron product to lawns to quickly grow the green color of the grass. The Greening of the yard can be expected to be seen in as few as four days after application.
Prune and Trim Bushes
Nothing looks worse than unkempt bushes. Trimming bushes and ornamental trees in the Spring and Fall can not only improve the appearance of a property but can also lead to healthier plants. Standard bushes such as azaleas and gardenias grow heavily in the Spring and will need to be trimmed to maintain their shape. Trimming bushes and trees will cause the plant to sprout more offshoots in the fall and lead to healthier and fuller bushes.
Homeowners will need handheld clippers for small bushes and plants. Hand saws or long ended loppers are a better fit for larger bushes and smaller trees. Always use caution when trimming tree limbs that are large or that may become a falling hazard when cut. In case you are living in the Austin, TX area, larger trees may require contacting a tree trimming professional and trusted experts like tree service Austin TX who are better equipped and trained for dangerous trimmings. Improving the curb appeal for a property does not require hours of labor or a degree in landscape design.
Killing unwanted brush will give flower beds a more clearly defines shape and cleaner lines. Fertilizing grass will promote healthy growth, and iron supplements can boost the beautiful green color of the lawn. Trimming bushes and trees helps to maintain the shape of the plants and will promote healthy growth in the future.