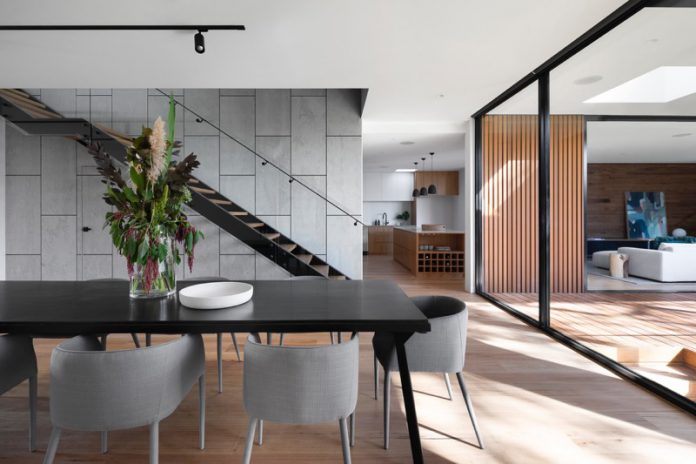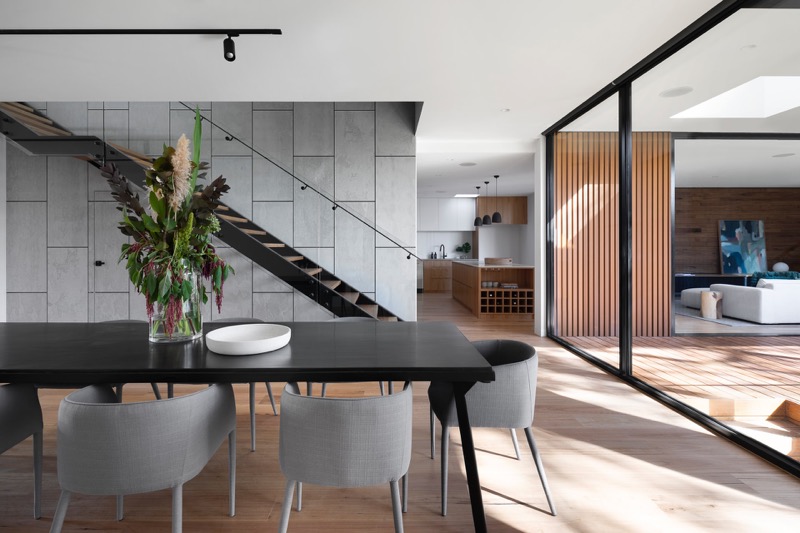 Essential for the safe, functional, and aesthetic success of any constructed space, the services of an experienced interior designer will prove invaluable. These professionals work to guide the construction process, ensuring that the space meets the necessary safety codes and turns into a functional area. They also help create an aesthetically-pleasing space that matches the creative vision of the owners. For example, if someone is building a new home in Denver, hiring one of the top interior design firms in Colorado will be a surefire way to receive valuable information, advice, and create the home of their dreams.
But how do you know which interior designer is right for you? Like most professions, the interior design field is competitive with many qualified candidates who specialize in a variety of areas. From homes to office spaces to larger projects, such as hospitals or malls, interior designers help bring a space to life. To help you pick the right one, we're reviewing some of the top questions to ask your interior designer before jumping into any design and construction project. Asking the right questions early will save you both time and money.
WHAT IS AN INTERIOR DESIGNER?
We've all heard the name before, but do you actually know what an interior designer does? Interior designers are essential for the successful construction of any type of building. Whether you're renovating an apartment or building an entire hospital, interior designers work with many other professionals throughout the entire journey of the project.
While these professionals always have an eye out for what will be aesthetically pleasing in a design, they also have experience with construction, architecture, and the renovation process. They can help plan out a space, such as where to put a wall or a window or how large to build, that will meet safety regulations and also be functional. Interior designers work with homeowners, realtors, contractors, and architects to create amazing spaces.
IS AN INTERIOR DESIGNER THE SAME AS AN INTERIOR DECORATOR?
Due to similar titles, it's easy to confuse these two professions: interior designers and interior decorators. While they work in the same general field and do have similarities, there are key differences to be aware of if you're looking for interior design services. By accidentally hiring an interior decorator when you need the help of an interior designer, you could significantly delay the completion of your project and end up wasting both time and money.
Compared to an interior designer, interior decorators are focused solely on the aesthetics and visual layout of a space. They tend to not be involved during the construction phase of a project, but rather, jump into action later on when it's time for the finishing touches.
You can envision an interior decorator as a personal stylist for your home or commercial space. They can help with the overall layout, including furniture, appliances, and wall decorations. They also specialize in the overall aesthetics of your space by helping you select the right fabrics, colors, and pieces to bring your aesthetic vision to life.
However, unlike an interior designer, interior decorators generally can't work on the design process or more construction-related tasks. They put the icing on the cake—they don't bake the cake themselves. In many cases, working with an interior designer and then an interior decorator will provide all the support you need. Some interior designers even have experience decorating, so you may only need one professional for your project.
QUESTIONS TO ASK YOUR INTERIOR DESIGNER
Like any other relationship, communication is key when it comes to finding the right interior designer for your home or project. If you rush into hiring an interior designer (or any other type of relationship), there's a greater chance that it won't work out and you'll be left starting over at square one.
To help you avoid this common mistake, here are some important questions everyone should ask their interior designer before agreeing to work together:
1. What design services do you offer?
Not every interior designer is the same. While there are full-service interior design firms, some only focus on certain parts of the process or offer specific services. Some interior designers may specialize in initial design and planning while some will be able to take your project from blueprint to finished product.
2. What type of interior design experience do you have?
Experience is critical in the world of interior design. Of course, choosing a firm with decades of experience is usually a good sign, but you should dig a little deeper than just pure time. Ask your potential interior designer what type of experience they have and whether or not they've worked on projects similar to yours. Just think: if a professional has only worked on residential spaces, are they the right choice for your large-scale commercial project?
3. What if I don't like the initial design?
Even with the best interior designers, this disagreement is bound to occur every now and then. This is why communication is so essential for every step of the way. Ask bluntly: what if I don't like your design concept? Most interior designers will be open to adapting their plans to meet your vision and needs. If not, they may not be the right one for you.
4. Who will be working on my project?
There's a good chance that more than one designer will be needed for your project. It's important to have a clear idea about who exactly will be involved, what their levels of experience are, and what their roles will be. An interior designer who simply passes off your project to others without being involved may not be what you're looking for.
CONCLUSION – QUESTIONS TO ASK YOUR INTERIOR DESIGNER
An interior designer plays an essential role in the construction or renovation of a building. Whether it's a home, apartment complex, office building, or even a football area, these professionals ensure that the space will be up to code, work as a functional space, and still look amazing all at the same time. By asking your potential interior designer the right questions early on, you'll be sure to find the perfect professional for you.