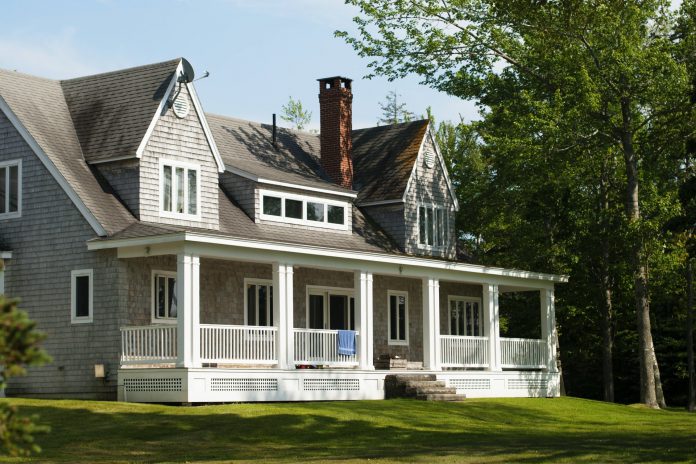 What a wild ride the past year and a half has been! All around the world, people's lives have been upended, economies have suffered to some degree, and various industries have come to a grinding halt. There is an exception, though.
The real estate market has shown us that despite whatever is going on around us, there will always be a demand for housing. According to top agent insights, the market may finally begin to cool down as we head into autumn. Realtors predict that the housing market in the Fall of 2021 will be affected by these five real estate trends.
1. Steep housing prices creates cold feet
For nearly two years (21 months to be exact), housing prices have increased steadily, but that didn't deter buyers from snatching them up. However, today buyers aren't so eager to drop huge sums of money on a house that may not be worth as much. 54.4% of surveyed realtors say they're seeing more and more buyers are cancelling their contracts because of the steep prices.
2. Improvement of health crisis encourages new sellers
The vaccine continues to make its rounds and as more people become fully vaccinated, realtors predict that the market will only get busier. 32.9% of realtors report that people who have put off selling their homes due to COVID are starting to feel a bit safer, therefore are more eager to sell. In markets where inventory is extremely low, this is great news.
3. Ferocious bidding wars will die down
In the final months of 2020, 52% of realtors reported their clients have been receiving multiple offers on their properties. Many of those properties have even been at the center of heated bidding wars!
Fast forwarding to today, 54% of realtors are reporting that the bidding wars have died down quite a bit. As the housing inventory replenishes, they predict that properties may still get a few offers, but the market isn't going to be nearly as competitive as it was.
4. Rising cost of materials halts new construction
No matter how long you search, sometimes you just can't find the perfect house. So what do you do? You look into a new construction home. Unfortunately, the cost of building new home is going to cost quite a bit more than it would have before the pandemic. The rising cost of materials for new construction have skyrocketed. Just to account for the increased price of lumber would tack on $36,000 to a single family home!
As you can imagine the demand for new construction has decreased considerably as a result of the price increase.
5. All will bow to the cash buyer
One thing that helped buyers swallow the larger price tag on properties was that the interest rates were still at all time lows, thus saving them hundreds of thousands over the life of their loan. However, now that the economy is improving and interest rates are going up, those buyers aren't so eager.
Buyers who need to find a new home for one reason or another are facing another challenge, other than increasing interest rates and higher prices… and that's cash buyers. Sellers who receive offers from cash buyers are going to choose those with cash over someone who needs to get financing simply for the fact that it's cash in their hands right then and there. Financed buyers simply can't compete.
Don't get discouraged by the 2021's housing market predictions. That's all they are – predictions and they're never set in stone. Just keep watching the market and consult a realtor if you're thinking about venturing into the market, either to buy or sell.