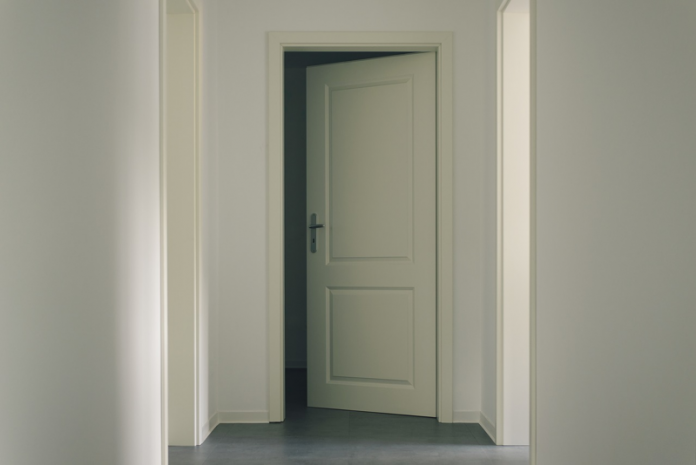 Interior doors play more than just a functional role in a home. They bring style, character, quality, privacy and direct the flow of light and energy into your living spaces. With all these roles, interior doors deserve more attention and consideration when shopping for one. Here are some factors that you should consider when buying some interior doors.
1. Material
There are many material options to consider when it comes to interior doors. There is the option of solid wood, composite, or hollow-core construction. Solid doors are expensive but long-lasting, providing excellent sound and heat insulation. Composite doors are cost-effective, free from imperfections, look and feel attractive. Hollow core doors have less thermal and sound insulation but are lightweight and more affordable. Check out your local door store for either ready-to-install or custom-made doors.
2. Color
Internal doors come in a variety of colors which are either painted or stained. You can always have yours customized to suit your design aesthetics to either stand out or blend in to make that decorative statement in the room. The door's color affects the room's overall look.
3. Hardware
Your choice of door hardware completes the door's overall look and functionality. Select the door's handles, knobs, padlock, hinges, and other hardware depending on the door environment and its frequency of use.
4. Type
There are many door types to choose from, but your interior door choice should be practical for your kind of space. For example, use blind doors that blend with the wall for that secret passageway. Dutch doors are divided horizontally in half and are perfect for the kitchen. The large and heavy barn doors originally designed for the barns can be used to create that rustic appeal in your residential space. Use bi-fold doors for the smaller spaces like kitchen pantries and laundry rooms.
5. Size
Before heading out to the door store, measure the width and height of the door opening to determine what door size you should buy. If the standard sizes don't quite fit the opening's measurement, you can make some adjustments for a perfect fit or have one custom-made to your exact measurements.
6. Style
Your choice of interior doors should serve not only the intended purpose but also establish the interior design style of your home. Go for a choice that blends in with the kind of accessories, furnishings, and other décor items in your home. While you mix and match the styles, watch out that you do not overdo it. Some elements should keep the same style for that sense of cohesive flow in the house.
7. Fire standards
It may be a standard requirement or a personal preference that certain doors meet a minimum fire standard for their fire safety. Fire doors may be indistinguishable from regular ones, but the fire rating sets them apart. Ask the store attendant to give you a hand if unsure about the right fire-rated door for your home.
8. Supplier reliability
Buy your interior doors from a reputable, well-established retailer. Look out for customer reviews and feedback on the quality of doors, buying experience, and delivery service reliability of the supplier you are interested in. You need a company that you can depend on to deliver and make the entire buying experience a pleasant one for you.
Endnote
Whether you are remodeling, redecorating, or building your home, interior doors play a vital role in a home. Our handy tips will help you choose the right interior doors so you can avoid making some costly door mistakes.