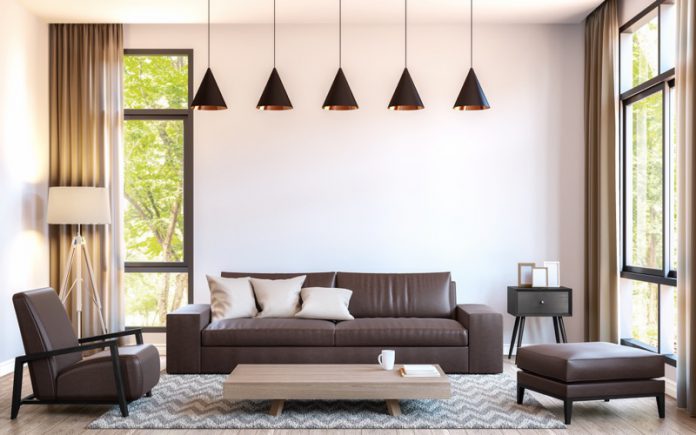 One of the luxurious additions you can place in your living room is a leather sofa. Leather sofas are made of natural fibers with unique qualities. Moreover, it has also been said that it becomes more valuable as it ages because it gets softer and more supple. It's also tough and flexible, making it more durable around punctures, tears, spills, and dirt. It is estimated to last four times longer than the traditional fabric couch. Overall, you can look forward to having an elegant furniture piece in your living room, which only gets better with use.
But just because this piece of furniture becomes better as it gets old doesn't mean you shouldn't take care of it. Your leather sofa can only maintain its beauty and toughness if properly maintained. Think of it like it's a fine wine; the older it gets, the better it is, but of course, with your proper care and maintenance. Fortunately, maintaining your leather sofas is pretty simple, as long as you know how to do it right. With the appropriate maintenance approach, it'll be easier for you to preserve your leather sofa's beauty and quality for many years.
To get started, here is a guide on how you can properly maintain the leather sofas in your living room.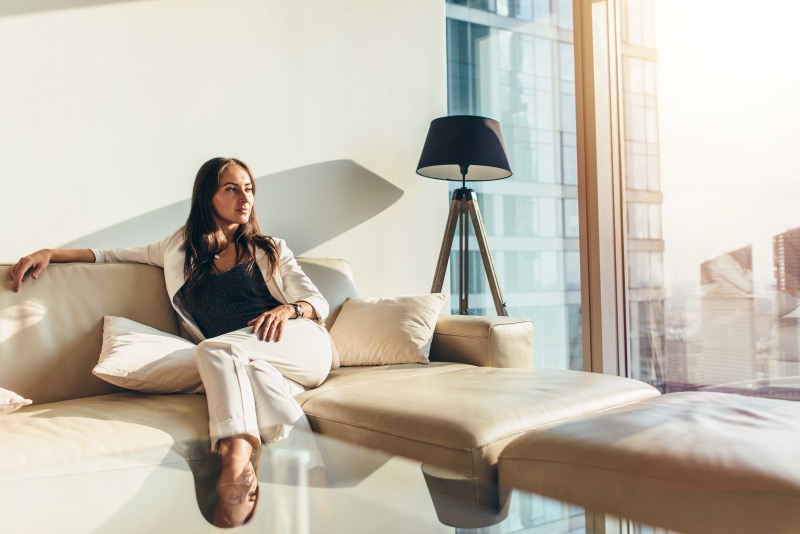 1. Gather Your Materials
Before cleaning and rubbing on your leather sofa, you need to know first which materials are acceptable to use when cleaning your leather sofa. For your reference, here's a shortlist of the cleaning supplies you'll need to keep your leather sofa sleek and clean.
Water
Soft cloth
Rubbing alcohol
Saddle soap
Cotton swab
Rubbing alcohol
If you wish to test their effectiveness first, you can try to test them on a hidden part of your leather sofa and check how it will affect the material. If everything's good to go, you may proceed with the next step.
2. Prepare The Soap and Water
When removing mild stains or dirt, take a clean washcloth dipped in warm soapy water and wipe off the leather stains. Use a specific leather soap for this to work, and it's often called the saddle soaps. Moreover, it's best to use distilled water because tap water contains chlorine that can potentially damage the leather over time. Be careful not to oversoak it with water as leathers don't handle large quantities of water very well.
Alternatively, if you wish to remove darker and stickier stains like an ink pen, you need to use a cleaning solution like rubbing alcohol. You may use a cotton swab and dipped it in the rubbing alcohol before applying it to the stain spot. Just make sure you only apply it to the stained area; otherwise, the alcohol may spread the stain onto other parts of the sofa.
3. Dry Thoroughly
After wiping off the stains, use another dry and clean cloth to remove excess water and avoid mildew. Then, you may leave your leather sofa to dry naturally at night. Furthermore, remind everyone in the household not to sit on the leather sofa until it's completely dry. This way, it'll still stay in shape with no creases.
You can open a few windows or doors to let the fresh air inside and help dry your leather faster. Once dry, take out your leather cream and re-moisturize your leather sofa using a clean cloth. Let the cream sink in for a while until you can see the material shining back to life.
4. Regularly Condition Your Sofa
You don't need to wait for another stain mark so you can moisturize your leather sofa. To keep your sofa in good condition; preserve its natural shine, it's ideal to moisturize it regularly. Find a leather cream or serum that you think best fits the type of leather, or you may also refer to the product's label for any specific requirements. You can also test it first by applying it to a hidden part. Leather creams and serum help soften the leather, keep it shiny, and smoothen any scratches or cracks. When using cream or serum, remember that less is more.
5. Position Your Sofa Away From Heat
While you may want to position your leather sofa in the most noticeable way possible, make sure you're not setting it anywhere near any heat. Avoid placing your leather sofa near the windows where the sunlight can directly streak, near the fireplace, or under your Air Conditioner (AC) unit. When leather is exposed to heat for prolonged periods, it may cause the leather to crack, dry, and eventually lose its shine and beauty. So, design your living room's furniture layout in a way that keeps the leather protected against any form of heat. If your living room has many windows, you can use light-blocking curtains to limit sun exposure.
6. Call For Professional Help For Any Cuts
Your leather sofa can inevitably have cut and torn, especially if you live with small kids or pets. If you spot any big or small cuts on your couch, avoid trying to fix it on your own, as you might risk it for further damage. Instead, you can contact a professional to make the necessary repairs.
Wrap Up
So far, leather sofas are not showing any signs of going out of style anytime soon, which means these tips will come in handy to you in many years to come. If you're thinking of ways to elevate your living room, consider leather sofas as one of the best choices. It ages beautifully as long as handled with care and can be a perfectly functional piece for your home.