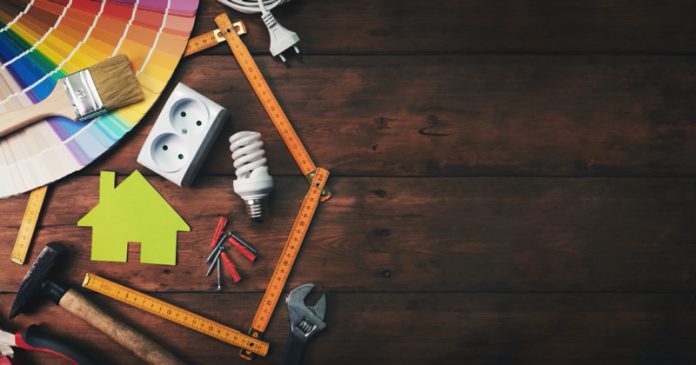 Potential home buyers often look for a functional, clean, and beautiful place with an atmosphere of comfort and coziness. So if you're a homeowner who wants to sell your property fast for the highest possible market value, be sure to make some home improvements to attract as many prospective buyers as possible.
Unfortunately, home improvements generally take time and may cost you a lot depending on what changes you go for. Therefore, it's crucial to plan your home improvement projects well before you get started.
If you plan to sell your home as is, you can work with reliable cash buyers like Four 19 Properties. However, if you're willing to spend on home improvements, below are some of the tips you should consider to sell your home quickly.
1. Update Your Light Fixtures
People touring your house will open your drawers and test all the faucets and light switches. If some of your light switches no longer work, it's time to fix them. Malfunctioning or faulty switches may signify that your home has electrical issues. If you don't want to lose potential buyers, address that matter immediately.
You might also consider replacing your light fixtures. For instance, get rid of burnt-out bulbs to ensure that all of the rooms in your house are inviting and bright. In addition, your chosen new lighting fixtures must be the same color temperature no matter where you install them to ensure consistency in your home's lighting.
Upgrading your light fixtures may mean an additional expense, but it can be a cost-effective way to increase your home's value. Choose energy-efficient options as well as those with a more contemporary feel to make your home stand out from others on the market.
2. Style Your Kitchen And Bathroom
Regardless of the number of rooms you have, most potential buyers will only focus on two areas: the bathrooms and the kitchen. If you want to sell your home fast, ensure that those areas get extra care and attention.
Even when an entire remodel isn't an option, there are some things you can do to improve your kitchen and bathroom. For instance, you can change your bathroom's wallpaper for a new look. For your kitchen, you can upgrade its appearance by using the right backsplash.
3. Declutter And Rearrange Your Home
If you want your home to look comfortable and cozy to the eyes of your buyers, you need to prioritize decluttering and rearranging it. For example, change the position of your home equipment and furniture. If possible, throw away some unnecessary things and keep the ones that are visually pleasing.
4. Get Rid Of Outdated Window Treatments
Damaged window shades, dreary draperies, or old mini blinds may not help you sell a house fast. So make sure to remove all your outdated window treatments and invest in new ones. It's a simple fix that may help transform your rooms and make them more attractive to potential buyers.
5. Boost Your Home's Curb Appeal
Improving your curb appeal can make a difference in achieving good first impressions from your potential buyers. Therefore, if your lawn is in bad shape, ask for help from professionals who can upgrade your landscape so it won't fail to wow everyone who sees it. Have the hedges trimmed and prune your trees to make the yard look welcoming and well maintained.
6. Replace Your Flooring Or Carpet
If you have many rooms with varying kinds of flooring, you might want to consider investing in new carpeting or flooring to create a seamless feel around your house. You can look into wood floors or faux wood floors, which are more preferable compared to carpeting. However, if your budget is tight, good carpeting would still make an excellent selling point.
7. Repaint The Ceiling And Walls
To make your place look new and fresh, another home improvement tip to consider is to apply a fresh coat of paint on the ceiling and walls. Although this can be a good do-it-yourself (DIY) project, hiring professionals would be wise so you can enjoy satisfactory results.
When it comes to paint colors, choose neutral ones that'd make your home attractive, spacious, and calm. You can also ask for suggestions or recommendations from professional designers about the home improvement trends in painting if you have no idea which color to choose.
8. Make Basic Repairs
See to it that you fix anything that requires basic repair. This won't only help you sell your house fast but also help you avoid receiving negative comments about your property. When dealing with damaged items or fixtures in your place, let professionals do the job for you and determine whether or not some of them need to be replaced.
Conclusion
The best way to check if you're doing the right thing in renovating your home is to think like a potential buyer. When you're done with the home improvement projects, take a look at your property as if you were one of the potential buyers. If you're pleased or satisfied with the result, it's good to go. If not, make further changes. Just always ensure to stick with your budget and avoid overspending so you can gain profits.