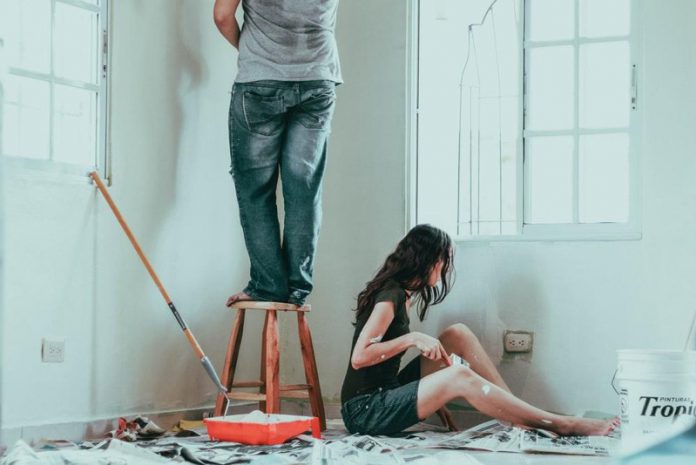 Home renovation is one of the best things you can do with your friend and family. The good thing about home renovation plans is that you can change your home and improve it without spending a lot of money and buying a new home.
However, how amazing a home renovation plan is, you cannot get the best results unless you know how to do it properly. Most people have no prior experience of renovating a home. They end up wasting their time, money, and effort – making them super stressed and anxious.
The good news is that you can ace your next home renovation projects if you know how to avoid the mistakes. Are you going to start a home renovation project and want to know which things to avoid? Keep reading this article to find out the seven home renovation mistakes to avoid at all costs!
1. Not buying the right items
Most people think that they know what they must have in their home. They think that they have been living in the home for years, and they probably know whatever is needed. But the real thing is that most of the time, people make the wrong choices when it comes to buying things for your home.
There are many necessary things that you must buy while working on a renovation project. For example, if you live in a city where the environment is super cold, you will have to buy the right equipment to stay safe in the cold winter.
But what most people do is that they buy all the renovation material and avoid the necessary items. You have to ensure that you don't make the same mistakes. Make sure that you take a good look at your home and find out what items are missing. Make a list of all the important items like a camper hot water heater so your home is ready for an amazing experience after the renovation is complete.
2. Not having a proper plan
Planning is the key to the success of any project. If you wake up one morning thinking that you should renovate your home and hit the market to buy the right gear and products, you will never be able to achieve your renovation goal this way.
You have to ensure that you have the right plan before starting out on the renovation project. Ask everyone in your home to tell which things will be the most important and what expectations they have with the renovation plan.
Engaging everyone in the home will help you pinpoint which things are important and what you should avoid in the renovation phase. And when you are done asking for recommendations, the next thing will be listing down everything, so you don't miss out on something necessary.
3. Lack of a proper budget
As with planning, starting your home renovation project without proper budgeting is also not the best idea. It's a common observation that people have to spend around 15-20% more than their expectation of the renovation cost. If you don't stay prepared for little details like these, you will be unable to reach your goals.
Make sure that you come up with a proper budget before starting out on a renovation plan. It will help you decide how much money you can allocate to each process and whether it's the best decision for you or not – so you can get the most out of the renovation phase.
4. Ignoring the communication
Communication is the key to the success of any project. If you don't have time to figure out what everyone in the home wants with the renovation phase, your renovation process will be a complete mess and won't enable you to achieve your goals.
Remember that a home renovation plan will disturb the schedule of everyone in the family. You have to know how important the home renovation plan is for them and whether they are willing to get the renovation project started in the first place or not.
Take out time and discuss everything with your family in detail. Ask them for recommendations and check whether they can set a time for renovation and work with you.
5. Thinking that you know it all
It's very easy to start thinking that you know everything about home renovation and can get all things done without taking the help of anyone else in the family. The bitter truth is that unless you have a certification in home renovation, you probably don't know about several important home renovation details.
Therefore, it's essential to find out which things are necessary for your upcoming home renovation plan. You have to ask your friends and family about recommendations to help you make the right decision – so you don't waste your time, money, and effort on your renovation plan.
6. Hiring bad contractors
Most people think that they have to save their money by hiring the most affordable contractors. But the truth is that unless you hire talented people for the job, it will be impossible for you to achieve your renovation goals.
It's super easy to find out the best contractors for your upcoming home renovation plan. All you have to do is to ask for recommendations from your friends and family about home renovation contractors. However, if no one in your circle has worked with a contractor in the past, the best option is to ask for help online from other people and follow the given advice.
7. Not having the right permits
You have to ensure that you don't start on the renovation project before getting permission from the competent authorities. Most people think that they don't have to contact anyone before getting started on the renovation phase.
But the thing is that you cannot start on the renovation without prior permission. You will have to check your local laws before hiring a contractor or buying the renovation material for the home improvement phase. Visit your Town Hall and ask for information, so everything goes as planned and you are not stopped by authorities.