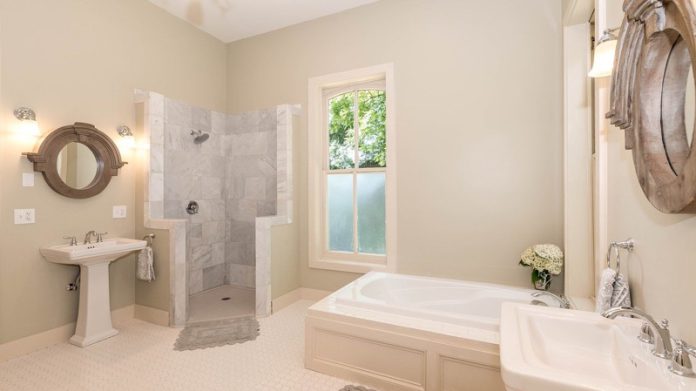 Few home renovation projects are as easy as a bathroom remodel. That said, they're also the most overlooked. It's not uncommon for homeowners to neglect their bathrooms for bigger, more decorative spaces, like the living room and the bedrooms.
While your bathrooms may not be the most glamorous part of your home, they're heavily used by family and guests alike. As a result, it may be worth your while to show them some love and care.
One way to do this is by using a few eye-catching items to jazz up your washroom interiors.
From towel baskets to silver trays, there are tons of bathroom accessories you can choose from. Let's take a look at six such elements that'll take your bathroom décor up a notch.
1. Apothecary Jars
When it comes to antique décor pieces, glass apothecary jars take the cake. Besides being great countertop decorations, these jars can fit just about anything, including:
Soaps
Cotton balls
Cotton swabs
Miniature hand lotions and shampoos
In case you want to take a different route, you can fill the apothecary jars with potpourri, dried flowers, and bath beads, among other things.
Feel free to experiment with various jar styles. This way, you'll be able to keep things fun and dynamic. Place some soap in one, some potpourri in another, and some mini scented candles in a third. Use apothecary jars with spigots to pour out shower gels, conditioners, and liquid soap. There's no end to the things you can do!
2. Side Table
If a refreshing soak after a long, hard day sounds like your kind of deal, you may benefit from adding a side table next to your standalone bathtub.
Nobody enjoys interrupting their bath to fetch things from across the room. And, with a table in your bathroom, you won't have to any longer. Whether it's a book, a glass of wine, or your favorite jar of bath salts, a side table can help keep everything within easy reach. Be sure to pick one that complements your bathroom interiors and highlights it elegantly.
3. Towel Rings
Have you ever washed your hands in the sink, only to realize there's no towel around? If yes, then you probably know what follows: a comical struggle to find one without dripping water everywhere.
To avoid this disaster, consider investing in towel rings. Install one near your washbasin to hang hand towels hassle-free. This way, you'll not have to walk a mile to dry your hands. Additionally, these rings also keep wet towels off the floor, ensuring they dry quicker.
4. Soap Dishes and Dispensers
Soap melts quite quickly, and before you know it, you have a gooey mess on your bathroom countertop. This can be a nightmare to clean (think soap-stain hell).
An easy way to prevent this is to place your soap on a nice steel soap dish. Not only does this keep the soap from melting everywhere, but it also adds a classy touch to the space.
Alternatively, you can use soap dispensers to store shower gels and liquid soaps. They're as stylish as they are functional. Better still, they minimize wastage.
5. Mirrors
Believe it or not, there's more to bathroom mirrors than meets the eye. When placed correctly, mirrors can reflect light into a room, making it look larger than it is.
The perks don't end there. In case your bathroom is a little dark (or lacks natural light), hang a large mirror or a couple of smaller mirrors to brighten it up instantly.
Not to mention, mirrors can add visual drama to your bathroom. Choosing an ornate mirror as an accent for your minimalist bathroom can transform it in moments.
Given the benefits, it only makes sense to work a mirror into your bathroom's design. But remember to wipe it down regularly to keep patches and stains at bay.
6. Bathroom Mat
Unless you want your post-shower routine to turn into a slip 'n' slide, get yourself a sturdy, plush bathroom mat. A mat placed outside your shower space will catch dripping water while you dry yourself.
Needless to say, bathroom mats come in all shapes and designs, so it's up to you to choose a piece that matches your aesthetic. For example, a bamboo bath mat can add a bit of the outdoors to your bathroom. It's a perfect accessory for nature enthusiasts.
Wrapping Up
Often, the smallest details in a room tie it together. So, you can trust an elegant mat or a sleek apothecary jar to take your bathroom décor to the next level. All you need to do is find something that fits your vibe, and you're good to go!
Author Bio: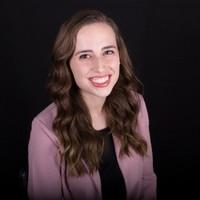 "Riley Swanson is a lifestyle blogger, passionate about food, fashion, home improvement, and traveling. She is also an avid traveler and shares her traveling experiences in her blog Riley+Christian Travel."