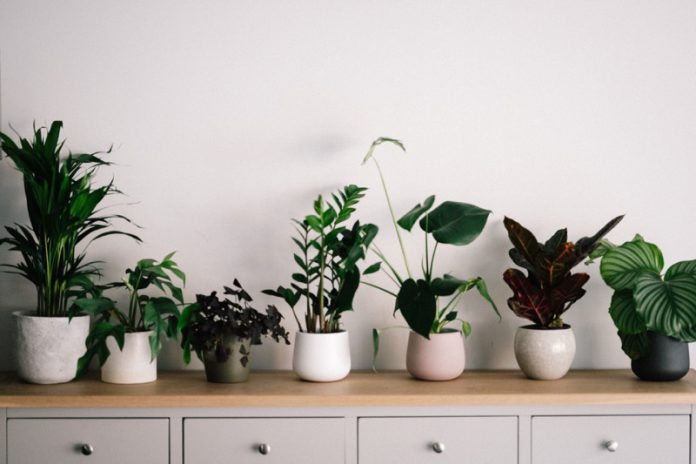 Decorating your home with natural elements such as indoor plants or fresh flowers is a great way to bring a hint of the outdoors into your living space. Not only is this pleasing to the eye, but it can also add a sense of fragrance and freshness to a room enhancing the overall environment of your home. To give your home a boost of clean air as well as adding some greenery, we've come up with a list of some of the best air purifying plants to spruce up your surroundings.
Boston Fern
When introducing air-purifying plants to your home, bear in mind that different plants will thrive in different conditions. The Boston Fern (Nephrolepis Exaltata) originates from the tropical climate of the rainforest so will thrive in an environment with high humidity and less direct light. The bathroom can be the perfect location for this moisture-loving plant and will allow it to grow happily extracting carbon dioxide, xylene and formaldehyde from the air.
Peace Lily
The Peace Lily (Spathiphyllum) or closet plant is an elegant and vibrant plant that is a popular choice due to its low maintenance as well as beauty. This perennial plant is easy to grow and does not require too much light. With good care, Peace Lilies can live for many years and can bloom twice a year.
This indoor plant also performs well when it comes to keeping the air clean. According to NASA's Clean Air Study, Peace Lilies can eliminate high levels of chemicals such as benzene, formaldehyde, trichloroethylene and ammonia from the air.
Snake Plant
The Snake Plant (Dracaena trifasciata), is known by many names which also include: Saint George's Sword plant, Mother in Law's Tongue and Viper's Bowstring Hemp.
This hardy indoor plant is known to be long-lasting and difficult to kill. Its long, snaky leaves are striking to the eye, however, their sharp edges can cause cuts so must be handled with care. Preferring drier conditions, this plant does not require much watering and can grow in any light, although indirect sunlight is most conducive for its growth.
Helping to filter and purify the air inside your home, this ingenious plant also has the special ability to convert carbon dioxide into oxygen at night, making it the ideal choice for your bedrooms. The Snake Plant produces the highest levels of oxygen amongst all indoor plants, helping to freshen the air in your home.
Dracaena Fragrans
Also known as the Corn plant or Dragon plant, the Dracaena Fragrans is a tropical tree native to Africa that looks similar to a miniature palm tree. Originating from a hot climate, this plant requires little watering and is, therefore, one of the easiest indoor plants to look after.
The Dracaena is a low maintenance plant, although it will benefit from a light misting or being placed in a saucer of water which will create humidity from the evaporation.  This indoor plant is also one of the most effective at purifying the air, eliminating compounds such as benzene, formaldehyde, trichloroethylene, as well as carbon dioxide.
Try introducing some of these plants into your home environment to freshen, enliven and decorate your interior surroundings.