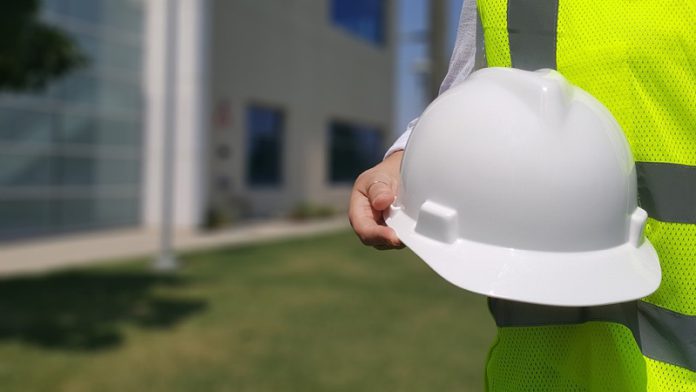 Construction sites are undeniably unsafe places. Almost every corner hides a potential safety threat. In 2019, more than 5000 construction workers lost their lives because of a safety hazard. Electrocutions, falling, and heavy equipment rollovers are just a few of the ways construction workers can be critically wounded or even killed.
Indeed, it is a mounting challenge for contractors and project managers to create secure workplaces for construction workers. Yet, walking the tight line and following a few sensible suggestions can help contractors and managers bring down the death and injury toll. So let's begin, shall we?
Reduce night work
Late working hours and dark conditions increase the risk of accidents. Various studies reveal that fatigue and poor vision are two reasons why accidents occur at night. Therefore, it would be wise to drastically cut down the night labor or limit it to a low-risk section of the job site. If it's too hot during the day, ensure there's sufficient light for construction workers to see what they're doing and where they're stepping.
Tidy up the construction site 
A properly managed and organized worksite will significantly enhance your employees' safety. It is common for debris to be dispersed across a building site. However, you must limit the waste to a minimum, particularly along walkways.
One way to keep the construction site clean is to develop an efficient housekeeping program. Emphasize the significance of cleaning up and removing debris and assign particular duties to specific people to ensure accountability. Though, construction sites also become subject to toxic materials. For that, you are better off hiring biohazard cleanup services from professionals.
Personal protective equipment
Over time, investing in Personal Protective Equipment (PPE) has been a reliable way to protect workers on the construction site. It works as a robust defense mechanism in the face of various safety hazards. Back in the day, PPE was limited to only a few tools. But that is not the case anymore. Let's look at some of the most common PPE used on construction sites and also explore their benefits:
Respiratory protection: As the title indicates, respiratory protection helps workers avoid inhaling toxic materials. Breathing devices and respirators are the two prominent Respiratory Protective Equipment (RPE) available for construction workers. Remember, RPE should only be utilized as a last resort after all other methods of reducing airborne dangers have been exhausted.
Head protection: At construction sites, there is always the chance of objects falling from great heights and injuring the head. The hard hat is an essential piece of safety equipment that prevents on-site personnel from sustaining severe injuries. These hats can also protect people from rain, intense sun rays, and electric shock.
Feet protection: As debris could fall from the height and hit right on the head, it can also strike workers' feet. Robust boots with steel toes can protect them from painful fractures and prevent other injuries.
Hand protection: The hands of construction workers are continuously in jeopardy. This is because of the constant sawing, hammering, grinding, etc. Hence sturdy hand gear is essential. 
Stick to OSHA guidelines 
It is a well-known fact that workers who are six feet or higher above ground level are at great danger of death or severe injury. Ladders, scaffolding, and roofs can all potentially cause such injuries. Many falls, however, can be kept at a safe distance by following OSHA guidelines. Abiding by OSHA regulations helps protect not just the workers on the worksite, but also the public in the event of a construction disaster.
Carry out a thorough risk assessment
Evaluate the worksite before starting the project. Doing so will help identify any hazards that could create a problem later on. Recognizing these threats and their likelihood to cause particular accidents will enable you to develop an effective safety plan. A comprehensive risk assessment helps you devise a list of preventive measures for each potential threat.
Once the risk assessment is complete, a preventative actions plan should be delivered to all workers during a safety brief to provide the required training and education.
Ensure equipment maintenance
The machinery used for construction projects today outperforms everything human beings have ever been able to handle in the past. With that said, it makes up for gigantic downtime duty in the form of routine maintenance. Heavy machinery, such as trucks or cranes, is responsible for more than 75 percent of all struck-by injuries. Regular maintenance checks on these giant machines increase the odds of keeping injuries at bay.
Frequent breaks
Regular breaks are crucial not to diminish maximum output. But they contribute to workers' safety. Time-out allows workers to re-energize themselves by eating snacks, drinking fluids, or just resting. As a result, they stay focused while avoiding fatigue and blunders due to exhaustion.
Conclusion
Globally, the construction industry has the highest fatality rate among workers. But that does not mean you have to live with this alarming situation. You can take the simple measures listed above and prevent construction site disasters from happening. Safe and healthy workers ensure projects reach completion with minimum delays and financial liabilities.