Roohome.com – Do not you think that you want to change your dining room interior? Let us take a look at the beauty of Scandinavian dining room design from some famous designer below! It will give you information about how to beautify the dining space with the Scandinavian style and cool paint ideas for it. So, you can realize your dream of having a stylish and cozy dining room.
Minimalist Scandinavian Dining Room Interior Design
Are you still confused in choosing the dining room theme? Applying a minimalist concept will help you to beautify your room by using the simple feature and furniture. If you already find the right theme, then you have to prepare how to decorate it properly. You are possible to follow what Annabell Kutucu was created from this beautiful dining room interior style. She uses dark color paint for the dining room and beautifies it with the wooden furniture. That looks elegant and peaceful.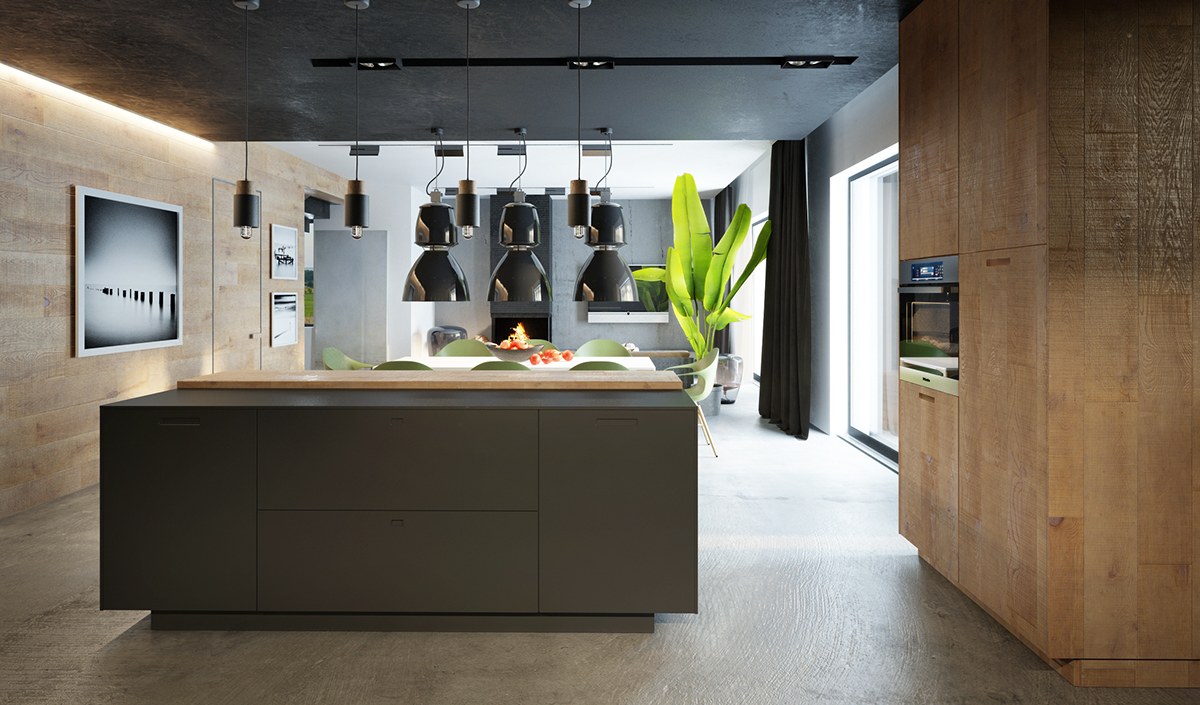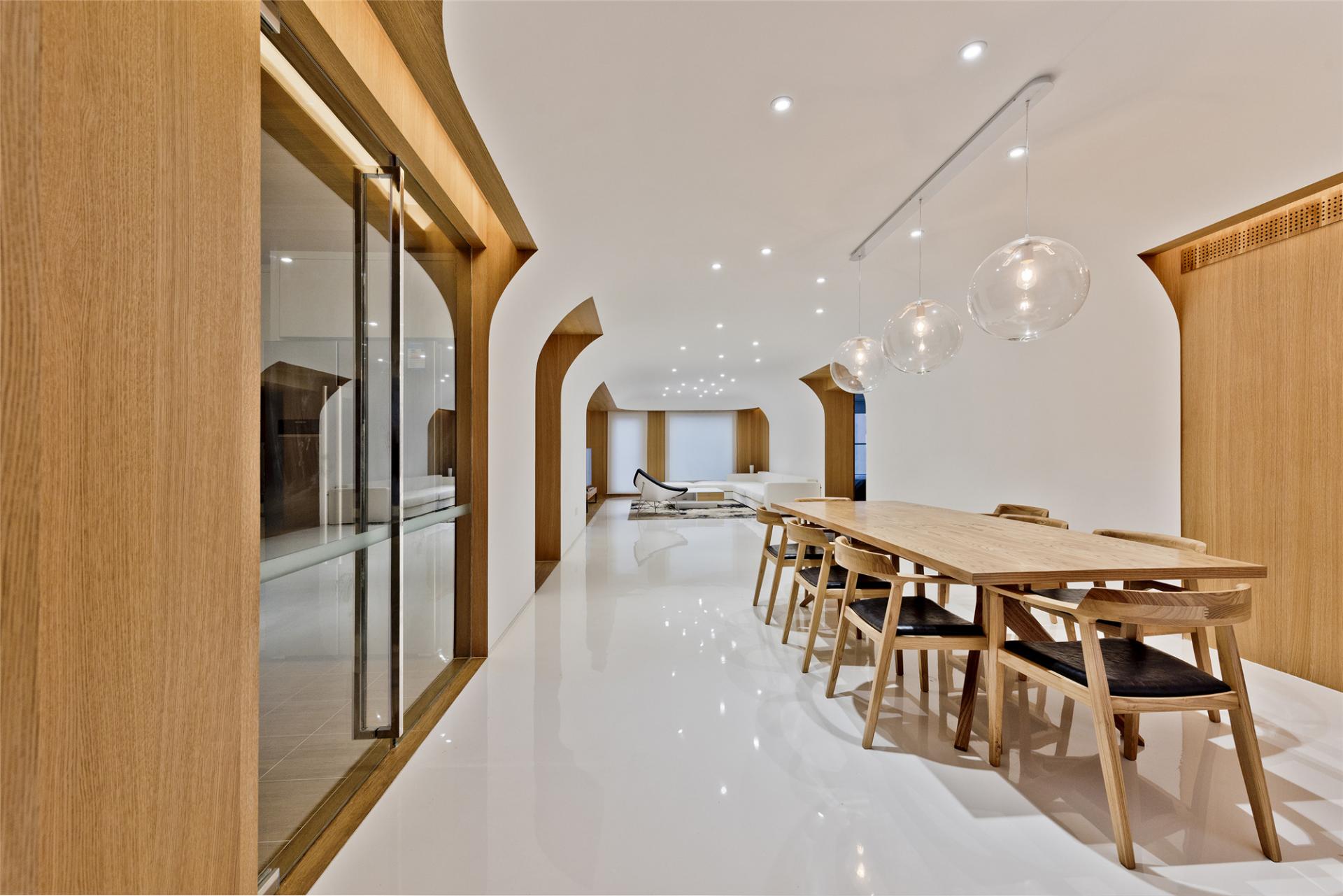 ArchStudio creates a simple dining room with Scandinavian interior style. We can not see any decoration here, there just a wooden dining table and cabinet that was arranged neatly. Even though the designer does not use any decoration, but they create the beauty from the lighting concept. Besides that, they take an advantage from the white floor that reflected the light and make a room brighter naturally.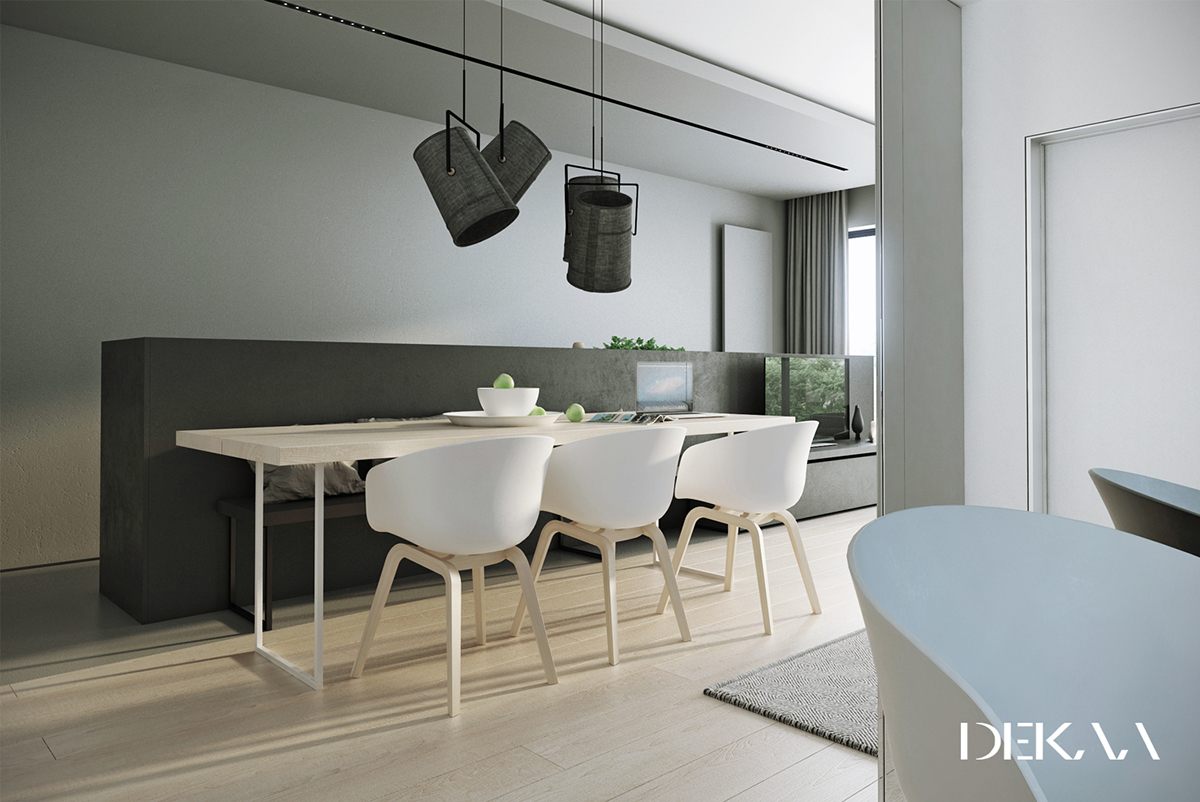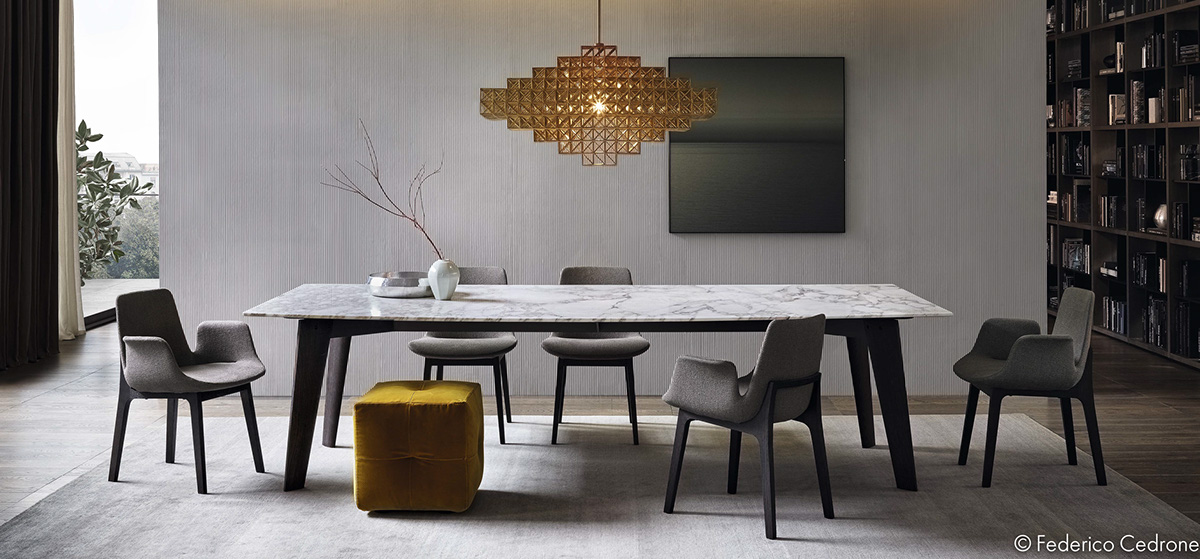 Gray Scandinavian dining room design with the vintage style can be your references to realize your room. It will perfect for people who want to show the luxury feel with the simple dining room theme and decoration. You just need to use gray in your color paint and furniture, do not forget to give the right lighting concept in it. You have to make sure the lighting concept with your available space.
Dramatic living room design with Scandinavian style
Have you ever heard that red is a symbol of courage and love? So, why do not apply it for the dining room color paint? It will be very interesting and dramatic. Vitaly Yurov & Iryna Dzhemesiuk creates the Scandinavian dining room with the red color scheme that looks like a king's retreat. Luxury and beautiful are the simple words that can describe how beautiful this is!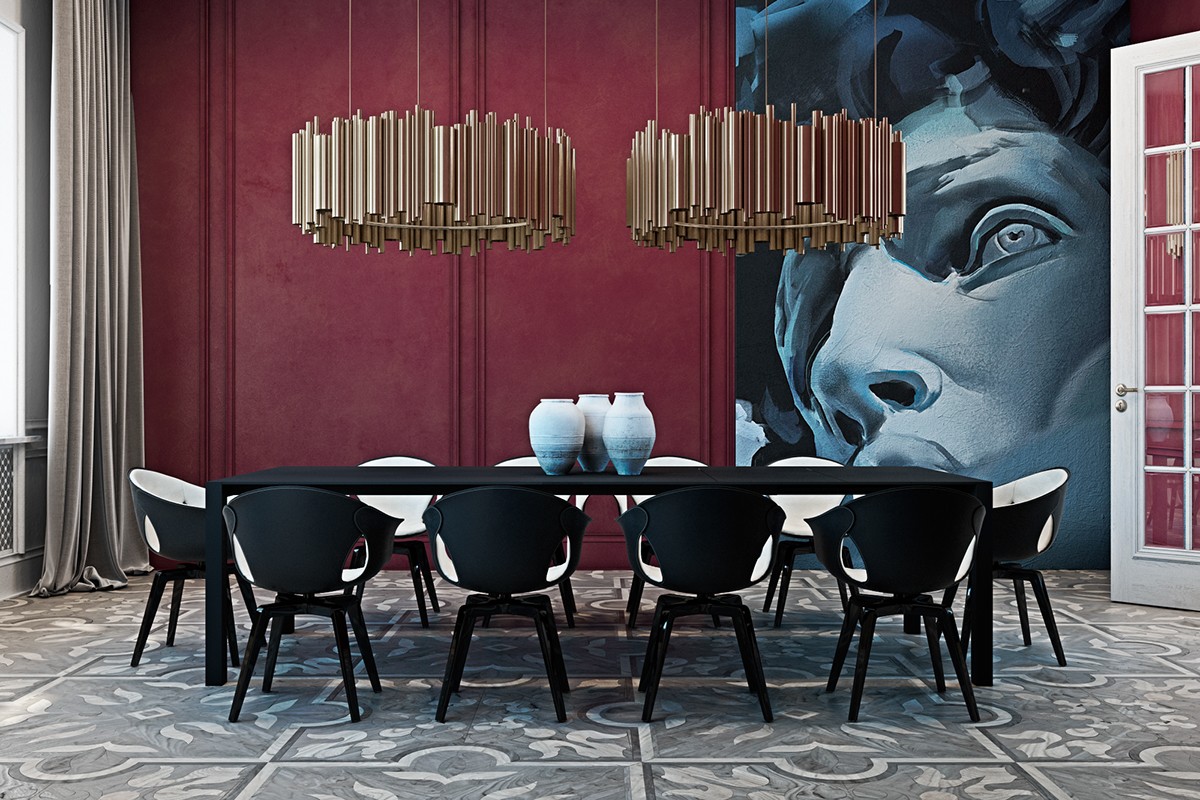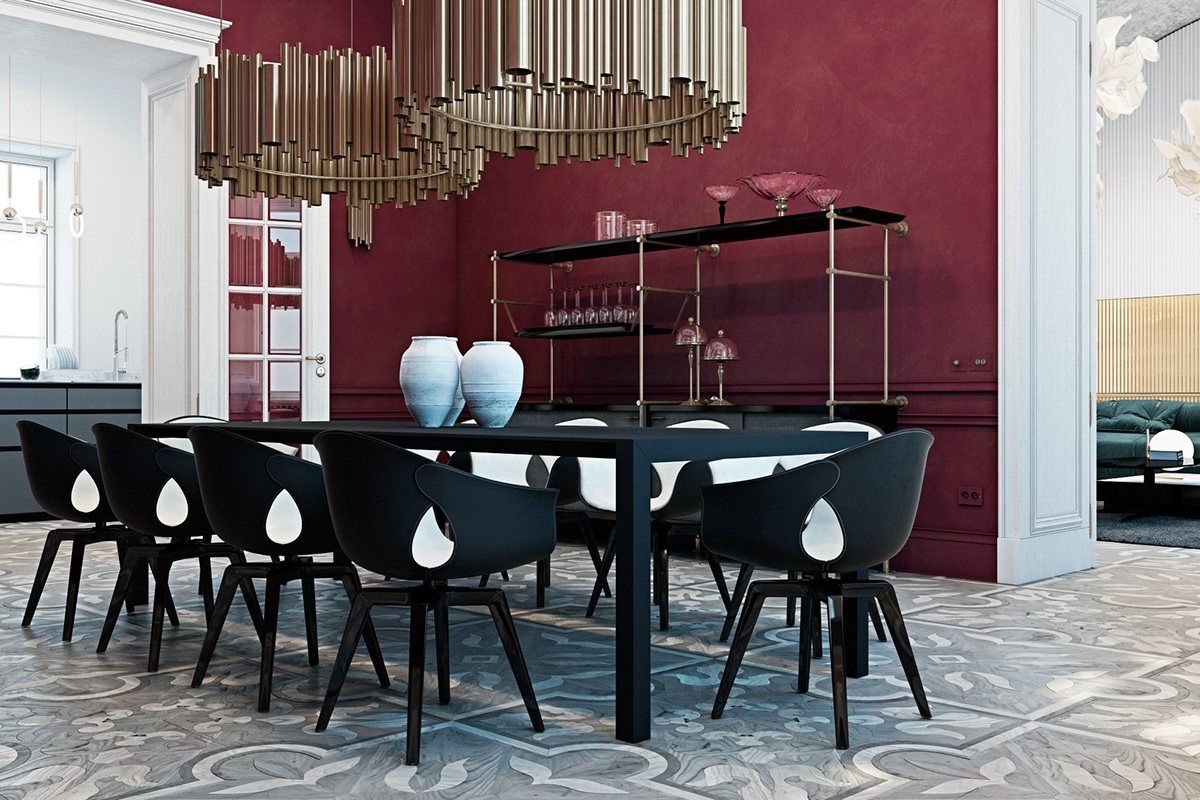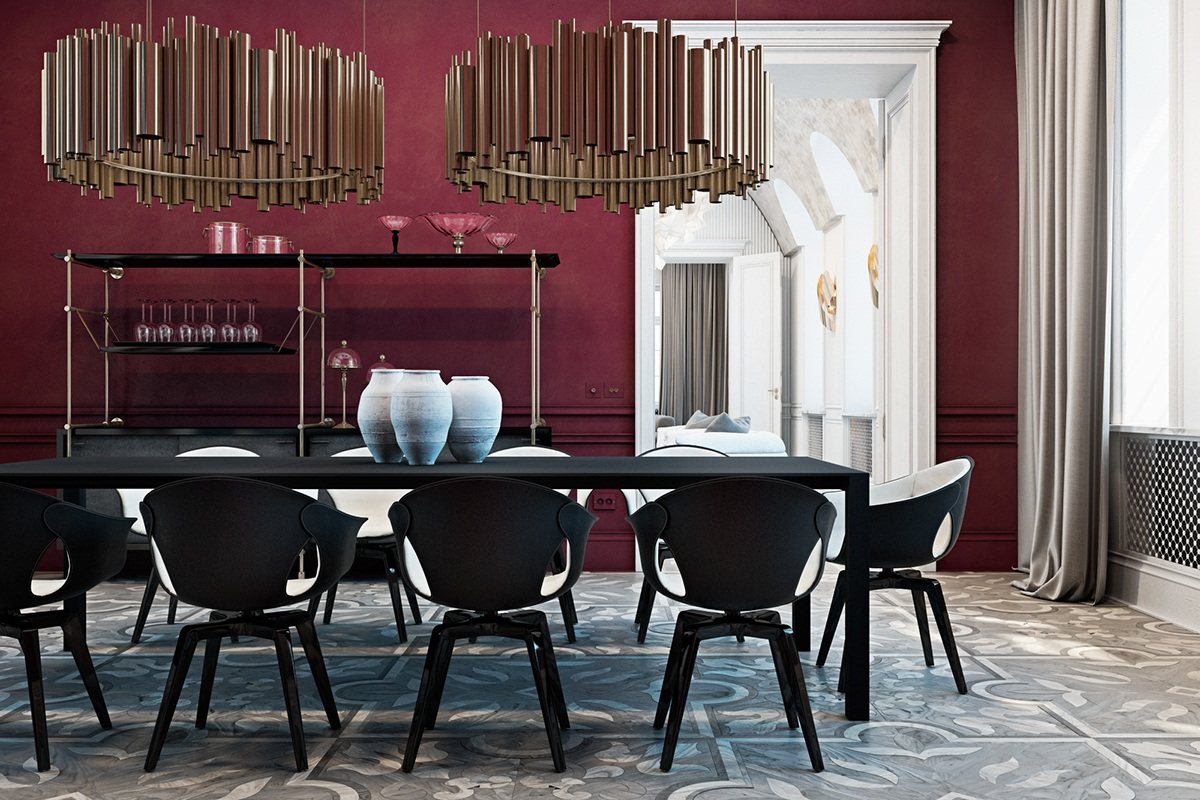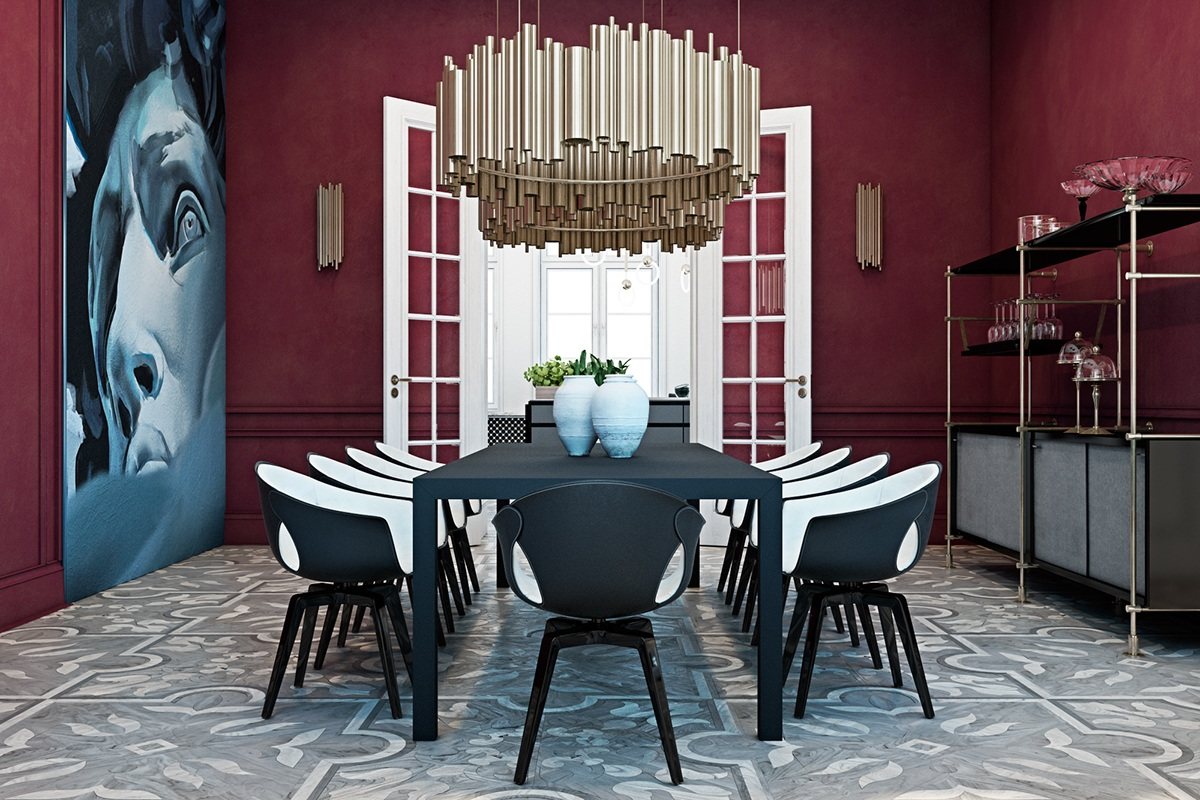 Actually, Scandinavian dining room design does not always use soft color, bright and dark color are possible for it!