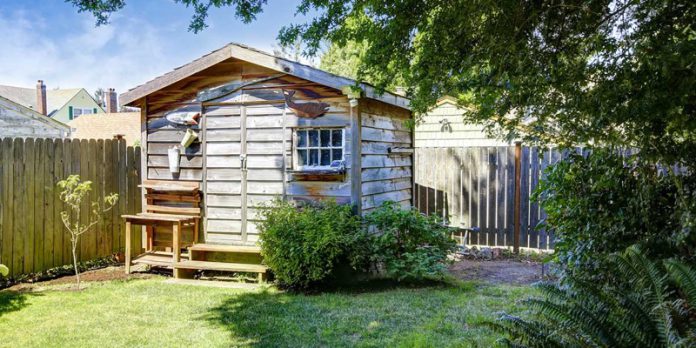 Every weekend warrior dreams of a practical shed structure that can be used for storing tools and as a workspace. While such workshop sheds are feasible, building one is a project in and of itself, and you'll want to get it correctly the first time. It will need some research, careful planning, and high-quality materials. Continue reading to learn how to build a workshop shed successfully.
6 Steps To Build A Excellent Workshop Shed
Building a workshop shed is difficult, especially if you lack the necessary skills. And, since most of you are working on a time constraint, you'll need to take some simple actions. To make the process go more smoothly, we've compiled a list of the most crucial things you'll need to build the shed you desire.
1. Plan On Plenty Of Space
If you design your own shed, you'll never have to work in cramped quarters again or deal with insufficient storage for your tool collection. However, don't go overboard: you don't want a shed that takes up too much room or overwhelms your land. Finally, the size of your workshop sheds is determined by the type of work you intend to undertake in it. 
Calculate the footprint of each item of equipment you'll be keeping and draw it out on a scaled diagram to make sure you have an adequate area. Furthermore, use the size selection to check off each item on your checklist, then watch the calculator alter its recommendations for the optimum shed size for your yard, needs, and everything you own.
2. Choose Durable Products
Choose materials that give endurance and a pleasing appearance for workshop sheds. You may rest assured that every shed product is of the highest quality. Besides, an attractive, durable overlay helps withstand fungal decay and termite damage for a premium appearance. Your floor will be easy to clean, which is a bonus in a busy workplace.
3. Choose The Best Light
Lighting is crucial in a workshop. If you don't have expert wiring abilities and don't have the funds to employ an electrician, a generator or battery-powered power source—perhaps even solar lighting—might be your best option for lighting. The shed's design can also be beneficial. More natural light will enter your workshop through strategically positioned windows, and highly reflective surfaces will illuminate the inside of your shed for better visibility.
4. Create Comfort In Any Season
A well aired and adequately insulated shop for year-round use can benefit enthusiastic do-it-yourselfers. Including a sufficient number of doors and windows will enable proper air circulation anytime required. Installing ventilation on the roof or the gable wall can also aid in the removal of hot air.
You can keep the heat out in the summer and the cold out in the winter by insulating your walls and ceilings. Finally, you may use weatherstripping to seal gaps in your workshop sheds, just like your home. This is one of the most straightforward and most cost ways to keep the temperature in your shed bearable during the winter months.
5. Trick Out The Interior
Customise the shed using constructed work surfaces and storage for the projects you do most frequently. Begin by making a solid built-in workbench that is large enough to accommodate your projects and a selection of equipment and materials. Plan on including wall storage and pegboard with hooks to keep all of your tools off the work surface. Pro tip: Keep tools at easy-to-reach heights so that you can get everything you need without disrupting your job.
6. Add A Ramp
A ramp is a true workshop asset that makes it easy to transport cumbersome tools into your shed and take finished products out, despite being overlooked by eager beavers who can't wait to get started on tasks. You can find a choice of blueprints for building your ramp online, or you can buy a ready-made ramp and install it yourself. You may begin wheeling in your equipment and setting up shop once the ramp is in place.
The Perks of Building Your Own Shed
If you enjoy building things, this alone might be enough to persuade you to construct the shed yourself. You may either discover instructions for building a shed online or buy a kit that includes all necessary materials and instructions. To know more about it, you can check EZ fit riverside shed kit.
However, there are many other reasons why you might wish to build your shed. If you've been wondering if it's cheaper to build your shed than to buy one already built, you'll find that it is if you have all of the necessary tools to construct the workshop sheds.
The shed will usually just require a few specialised tools to construct. If you buy a shed kit, almost everything is cut and ready to go; all you need is a hammer, a drill, and a screwdriver to put it together. You'll probably need a few extra tools if you're following online instructions, such as circular saws and other electric instruments.