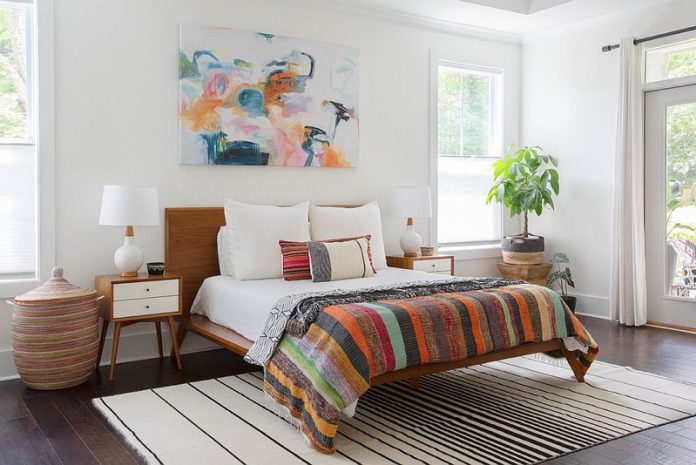 A good night's sleep is essential for our health and well-being, so choosing the right mattress means that you can sleep soundly and wake up feeling refreshed and pain-free. If you sleep with a partner, you may have to consider a few factors to decide on a product that will suit you both perfectly, like the position that you sleep in, and the support that you both need. Read on to find out more about how to choose a mattress for couples and which models could work for you.
Memory Foam Mattress
These types of mattresses are one of the most popular with couples. The memory foam that the mattress is made from cushions the body – and provides the feeling of sinking as the mattress moulds to your body shape. This mattress scores highly with couples for many reasons, but the main factor is that the foam absorbs movement. If you toss and turn, or your partner wakes before you, you won't feel them moving, so you can benefit from an undisturbed sleep.
When you're choosing a mattress for you and your partner, you may have to consider your sleeping positions so you can choose a mattress to give you the best support. Memory foam is good for all sleeping positions and can offer support where you need it most. In the summer, you may find a memory foam mattress a little too warm, however, modern mattresses are being made to be more breathable, and you can purchase gel/foam mattresses and toppers to help keep you cool during the night.
Pocket Spring Mattress
Spring mattresses are a traditional option that comes with a range of benefits for couples. Like the foam mattress, the spring pockets minimise motion transfer which is always helpful when sleeping next to someone else! The coils within the mattress can offer optimum support too – the higher the spring count the more supportive your mattress is likely to be. You get guaranteed edge-to-edge support with this mattress; you will also benefit from its hypo-allergenic nature and breathable qualities.
Hybrid Mattress
If you're looking for luxury, a hybrid mattress may be the perfect choice for you and your partner this summer season. These mattresses combine foam and pocket springs to make a supportive and comfortable option. There are three layers of springs, memory foam and springs made of foam to create the feeling of pure opulence.
You'll find that it is more breathable than your standard memory foam alternative, and you can still benefit from feeling minimal motion from your partner. If you sleep on your stomach, you may want to avoid this, however, side and back sleepers can take advantage of this long-lasting luxurious design.
Mattress Size
So, you've looked at the best mattresses for couples and some of their benefits, but what size do you need? It all depends on the size of your room. You may want plenty of space in bed but choosing a large mattress that looks out of place in a small room may not work for you. You can choose from your standard double bed, or if you're looking for something larger you could move up to a king-sized – but be sure to measure your room first, especially if you're going bigger than that!
Tossing and Turning
When sleeping with a partner, they could likely wake you up in the night if they're particularly wriggly or they wake up frequently. If you're a light sleeper, this may cause you to have disturbed sleep and mean you wake up more tired than you should! When purchasing a new mattress with your partner, you should choose something that boasts minimal motion transfer, like the memory foam or hybrid mattresses mentioned above. This means the movement will be absorbed so you can sleep soundly, even if your partner doesn't.
Sleeping Positions
The position that you sleep in plays a key role in the mattress you choose. Mattresses offer a variety of firmness and support, so when choosing a new one for you and your partner, it is advantageous to research the type of support you both need depending on how you sleep – this way, you can wake up free of aches and pains, feeling refreshed and rested.