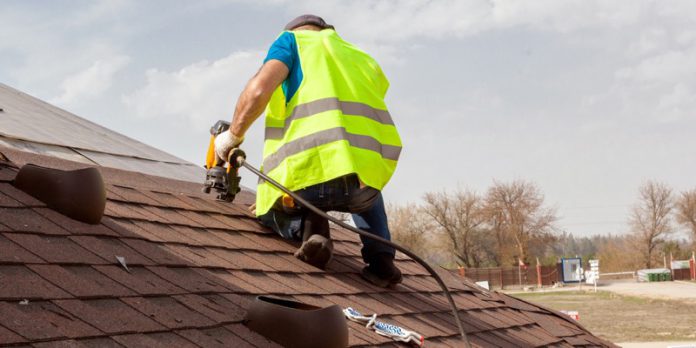 Finding the right roofing company is essential. This article will give you advice on finding the best one for your money.
On average, rooftops have a 30-year lifespan. This holds true even for those that are manufactured with the best materials. Weather damage can result in a number of different problems such as leaking. This can ruin the wood structure of your home and cause significant damage to your property. With the right roofing company, you can tackle problems like this before they happen. However, you need to make sure that you are choosing one that is qualified to handle these problems.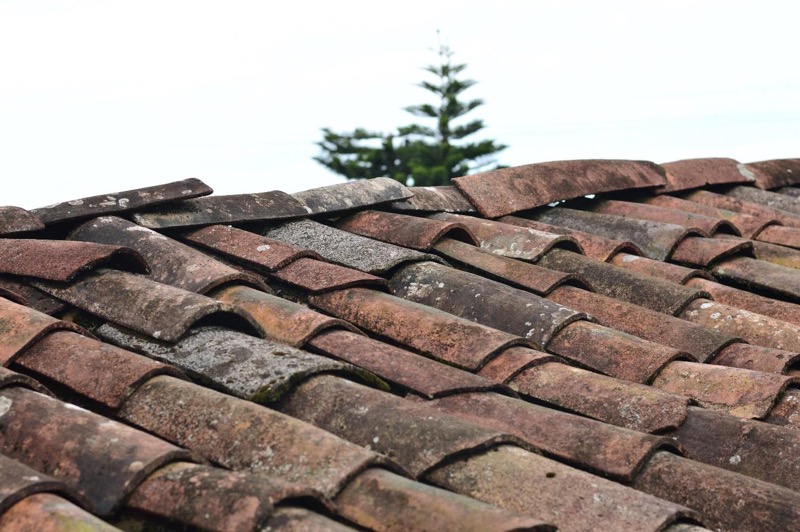 How to Tell if a Roofing Company is Qualified
Research is necessary for this task but err on the side of caution – not everything you find will hold true. Umbrella Roof, a Philly roofing company, recommends looking at reviews from other customers to check the reputation of a company or get recommendations from family and friends. You will also want to ensure that the company is a member of The National Federation of Roofing Contractors. Additionally, you can contact the Department of Professional Regulation to find out more about the company. If a company is trustworthy, they will have both experience and will have been around for quite some time.
Most people will want affordable solutions for their rooftop needs, but if the price is too good to be true, you may end up with bad service and a lot of mistakes. This will, ultimately, cost you more down the road. On the other hand, prices that are too high can cause your wallet to take a hit and may even put you in debt. Professional roofing companies will have experienced employees to help you out while not breaking the bank.
You will also want to ensure that the company has employee insurance to safeguard not only their workers but also the clients against injuries or unanticipated damages. Make sure to see the insurance policy yourself instead of just word of mouth. If they are not insured, you risk being held accountable for any accidents or injuries.
Warranties are another important requirement from professional roofing companies and you will want to make sure that you read the agreement carefully. This will help to ensure that your new, and oftentimes pricey, investment will be without manufacturing flaws for the next 40 years. If a company does not offer warranties that protect from manufacturing flaws, then they are unprofessional and you will want to avoid them.
Meeting deadlines is essential and will give you some control over the roofing project. Also, you won't be left wondering how long the project will take or when it will be finished. An employee who is working under a deadline will be more well-organized and will do his or her best to complete the project in the agreed upon time.
Reputable roofing companies should offer first-rate customer support to ensure that all of your questions and concerns are answered thoroughly. Whether by phone, live chat, or email, the customer support team should be willing and able to help you with your demands.
Checking their license can also help in ensuring that the professionals you hire are qualified for the job. Although this is a requirement for roofing companies in many places, sometimes companies will want to take shortcuts and will not have the appropriate license. Not having a license is risky because the employee may not know the correct protocols or know what they are doing. This can lead to unnecessary damages and risks.
Services You Can Expect from a Reputable Roofing Company
Roofing companies are more than just installers of new rooftops. They offer a variety of services for your rooftop needs. This can vary from company to company and from contractor to contractor, so make sure to inquire about their provided services.
These services can range from inspections that look for leaks and water damage to repairs, maintenance, installation, weatherproofing, roof cleaning, and more. Leaks and water damage can do a lot of harm not just to the structure of the building but also to personal belongings. Most professional companies will offer to inspect your roof to ensure there are no leaks and, if there are, they will work with you to repair the damages to your rooftop.
Weatherproofing is an important service that can help protect your roof from different elements which can be beneficial if you're living somewhere where extreme weather conditions can happen.
Cleaning your roof can be a hassle and is best left to the professionals. This service can wash away mildew and buildup that could otherwise hurt your rooftop. This service may also remove debris from your rooftop.
Repairs and installation are the primary services you can expect from a qualified roofing company. They should be able to install or replace your rooftop and repair any potential weather-related damages.
How to Avoid Potential Scams
Getting scammed out of your hard-earned cash is a daunting thought, especially when it comes to such an expensive project like roof maintenance. That's why it's important to recognize any possible scams to avoid falling victim to these cons.
You should never pay the company the entire sum upfront. Companies who request that you do are likely setting you up – they will take your money and will discontinue their work on your home. Instead, be sure to find a company that requires a deposit and future payments.
Get everything in writing. Agreements made verbally are not enough and will not provide adequate protection in the case of accidents, injuries, or claims. Ensuring that all agreements are written and signed will help safeguard you and the company. These agreements should include the payment plan agreement as well as any warranties, insurances and expectations on what is being done.
Ensure that the roofing company is an authorized installer. This is important especially if you want to make use of any offered warranties. Roofing companies and contractors must be authorized by the manufacturer or else the manufacturer will not honor warranty claims.
Conclusion
It can be overwhelming and stressful to find the right roofing company. Since rooftops only last around 30 years, it's important to know who to contact in case your rooftop sustains damages or needs replaced. Keep in mind that just because you read it online or hear it verbally from the company, does not mean it's factual. Make sure to do your research, ask the right questions, and see everything in writing to ensure that the roofing company is qualified and that you are getting what you pay for.