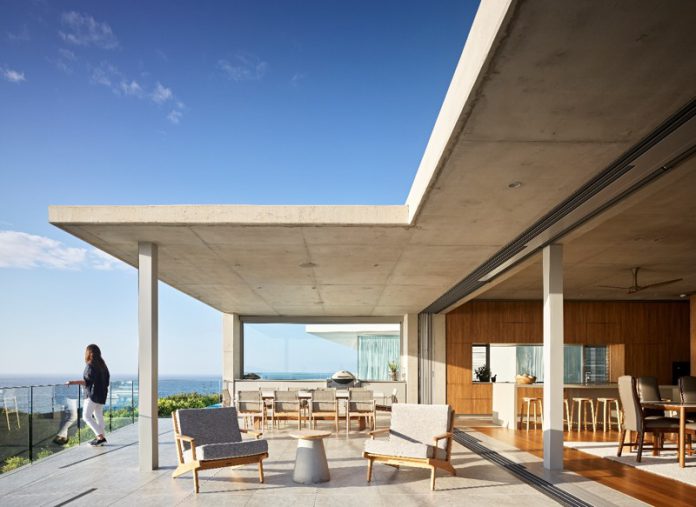 When investing in real estate, you want to know that the structure of your property is solid and appealing. Drainage may seem like a small consideration in the wider scheme of things, but it can make a big impact on the long-term success of your property by ensuring that it stays dry, fresh, and stylish.
Until recently, options for stylish grates were limited. Enter Aquabocci – an Australian firm that has developed affordable, well-designed drainage solutions that lift the appearance of your home. Read on to discover why we consider these systems a good investment for your property.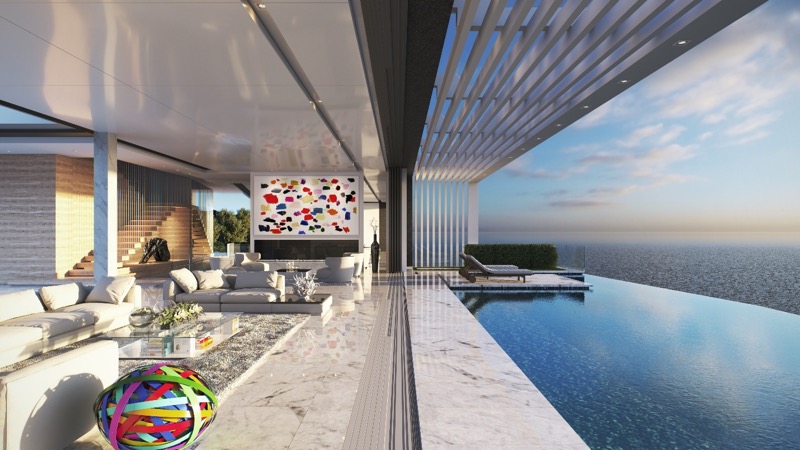 Aquabocci R-47 Flush Threshold Drain installed achieves a flush finish to the Swimming Pool in Titanium Grey Colour.
Stylish designer drainage grates for your building 
Whether you're buying a property to lease or to renovate and sell, you'll want to keep it looking its best and in peak condition. In order to do that, installing new drainage solutions is essential.
The unique systems from Aquabocci have certain advantages over others. For starters, they're easy to install and fast to assemble. Here are a few more of the advantages they offer.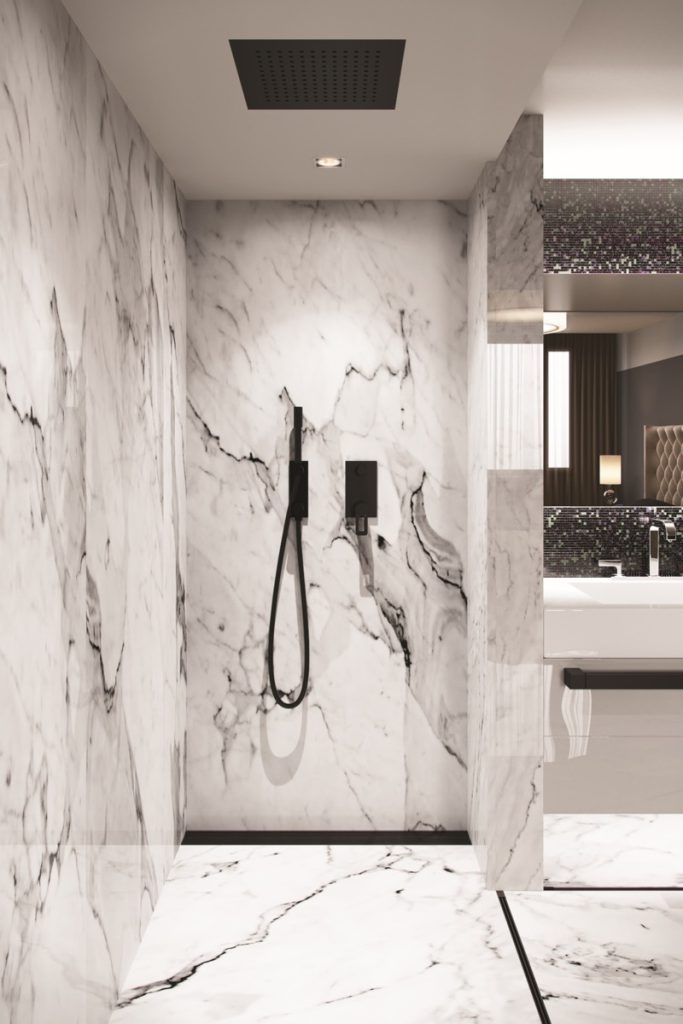 Aquabocci A30 Shower Drain installed along the back wall with Aquabocci Blade Shower Kit across the doorway achieves a flush finish in Matte Black Colour.
These designer grates won't tea stain or rust
We have all seen brown spots and tea staining on steel drainage systems. This form of oxidation leads to a dirty, unkempt look that no tenant or buyer will appreciate.
Aquabocci grates are made with marine-grade anodised aluminium, which is the best choice for preventing tea stains. All ofAquabocci's products are made with it, so they won't rust like steel products.
Even better, these products come with a ten year warranty for your total peace of mind. This way you know you're installing a product that will continue to look its best – and you won't have as many maintenance costs.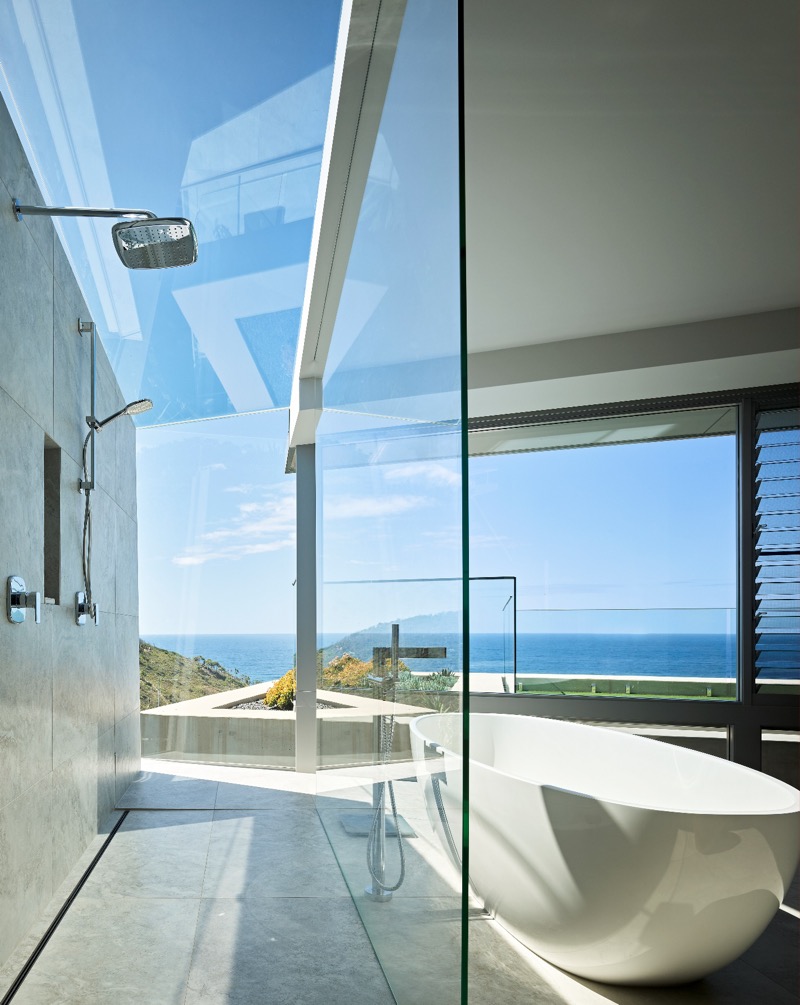 Create a minimal look with the Aquabocci Blade Shower Drain installed along the wall in Matte Black colour.
Optimise floor space with these solutions
Most grates impede on your available floor space. Often, heavy steel alloy varieties won't line up, looking a bit unsightly as a result. This is far from ideal in today's real estate market.
If you have a small property, you'll benefit from the flush-fitting, slim models produced by Aquabocci. The team has worked directly with architects to come up with a practical but stylish solution. As a result, their solutions look much sleeker and more sophisticated than any other alternative.
The range also includes options to suit sliding doors. The R-47 threshold drains push any excess water out of the door tracks, which keeps your door frames and walls from warping due to water damage. It's a clever solution that we highly recommend.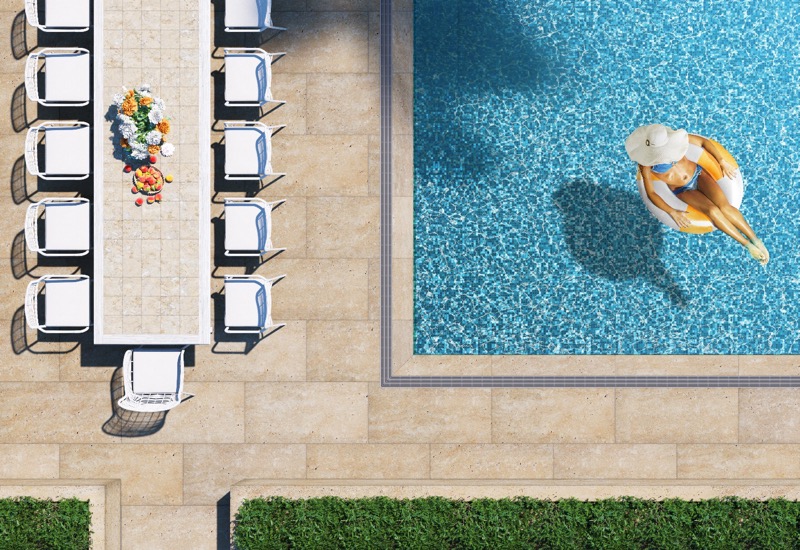 Aquabocci A30 Low Profile Drain installed around a Swimming Pool in GT Silver Colour.
Match your existing fittings with these colourful designs 
Your choice of fixtures often add to the ambience of your property. Standard grates tend to look plain and unappealing.
On the other hand, Aquabocci's wide choice of colours (Titanium Anthracite, Black, GT Silver and Champagne) gives you the opportunity to accentuate all the best features of your living spaces. Browse the selection online and find which colour is right for your next project.
Every detail matters
Real estate success often hinges on the overall impression your building makes. For many buyers, the decision comes down to how the property makes them feel – and an unsightly appearance might turn them right off. Even the smallest of details can influence whether your potential buyers ultimately make the purchase.
Opting for contemporary drainage solutions is one of the smallest changes you can make, whilst receiving great payoff in return. Take a look and see whether these products are a good fit for your investment.
We believe Aquabocci is a great choice to make, but you'll find more on their website. All products are available online from the Australian or UK site, with free samples available to industry professionals. Browse online today and discover exactly what's on offer.