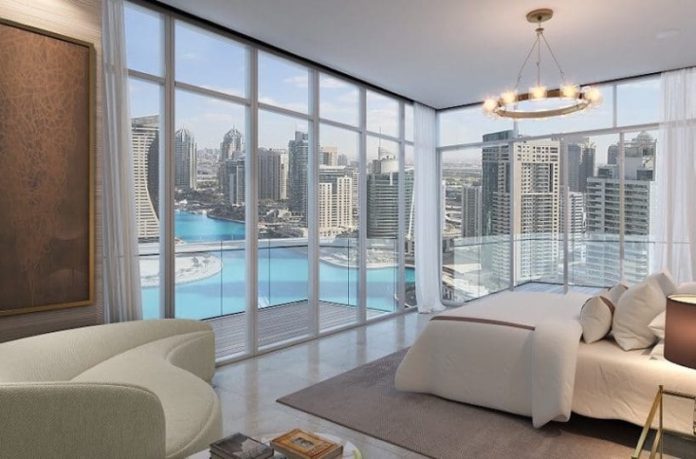 Storage rooms are helpful rooms in apartments. They can stow surplus materials and ensure that tenants will not get too crowded with their belongings. Two- or more bedroom apartments usually have storage rooms, and sometimes they come with one-bedroom apartments with storage rooms. There are no storage rooms included with studio apartments.
Landlords benefit from storage rooms because it adds value to the apartment. Landlords can charge more rent on off-plan apartments with a storage room because it expands the apartment area. Many different rooms will expand the size of the apartment, and the more rooms the apartment has, the better it is for the landlord.
Here are two off-plan projects in Dubai with storage rooms.
Stella Maris
Stella Maris, whose name means "Star of the Sea," is the tallest building in Dubai Marina. Residents here will receive valet and laundry service and a marina berth. The off-plan apartments in Stella Maris come with floor-to-ceiling panoramic windows and marble floors. The marina berth, valet service, laundry service, windows, and floors signify the wealth of the tenants who rent in Stella Maris.
Off-plan apartments in Stella Maris come with many rooms that help tenants free up space in the apartment. First, residents can stow their clothes in built-in wardrobes and cooking wares in the fully fitted kitchen. Tenants can store their cleaning supplies in the laundry room and books in the study. A guest bathroom will prevent crowded hallways. Finally, they can stow surplus furniture in the maid's room.
Two-bedroom off-plan apartments in Stella Maris cost between 2,508,380 AED and 3,157,060 AED. Meanwhile, three-bedroom off-plan apartments cost between 4,404,850 AED and 4,500,000 AED. Apartments in Stella Maris go fast, so make sure you purchase one soon.
Seven City JLT
The freehold community of Seven City JLT is in the Jumeirah Lake Towers (JLT) community. There are golf courses in the community. Tenants receive private access to a five-star hotel. Apartments in Seven City JLT have floor-to-ceiling windows and large balconies and come with luxury appliances and furniture. The luxury appliances and furniture, large balconies, windows, private access to the hotel, and golf courses signify that many wealthy tenants will live in Seven City JLT.
Two rooms in the off-plan apartments will prevent tenants at Seven City JLT from feeling claustrophobic. First, residents can store their clothes in the built-in wardrobes. Finally, they can stow their cooking wares in the fully fitted kitchen with white goods.
Seven City JLT has is a single one-bedroom apartment for sale. It goes for 850,000 AED. If you want this apartment, you should purchase it before someone else buys it.
Conclusion
Stella Maris has more rooms to store belongings in than Seven City JLT. In Stella Maris, residents can stow clothes, cooking wares, cleaning supplies, books, and furniture. In Seven City JLT, tenants can store cooking ware and clothing. Stella Maris is better for tenants with many belongings, while Seven City JLT is better for those who do not have many belongings.
If you are a landlord and want wealthy tenants, you should purchase off-plan projects in Dubai today!