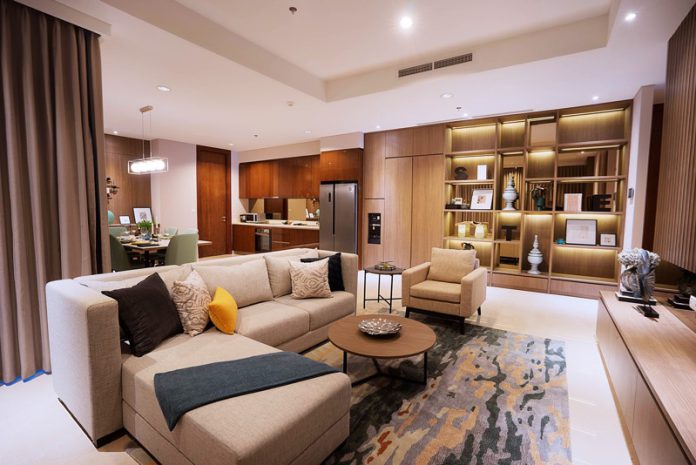 Apartments for sale in Istanbul
For those who are looking for flats in Istanbul, there are plenty of options to choose from. Whether you prefer to live close to the center of the city or opt for the outskirts, areas that are far from the center, Turk.Estate website holds offers for every picky investor.
Ellipse Istanbul – safety and comfort
The Ellipse Istanbul project is a residence for wealthy people who know a lot about quality goods. First-class accommodation at Ellipse Istanbul combines impeccable architecture, ergonomically designed space, bright colors, and high-level service. The developer offers to purchase apartments ranging from 75 to 520 square meters at prices ranging from USD 113,517 to USD 934,002.
Location of the residential complex
The peculiarity of Ellipse Istanbul is that it is located under the same roof as the five-star hotels Mercure Istanbul Airport Hotel and Pullman Istanbul Airport Hotel & Convention Center. This allows homeowners to take advantage of all the benefits and infrastructure of the hotel.
Technical characteristics of the property
The Ellipse Istanbul Residences project is built on an area of ​​250,000 square meters. The complex is designed for 488 apartments. The project includes studio type apartments, 1 + 1, 2 + 1 and 3 + 1.
Nearby are hospitals, educational institutions, shopping centers. The transport interchange provides easy access to any point of the city due to its proximity to the transport axis.
Falcon Residence – quality apartments for rest and life
The Falcon Residence project is suitable for those who have long dreamed of an apartment in a new residential complex, with excellent conditions and close to the sea. Right now you have the opportunity to choose an apartment of a suitable size and at an affordable price. Residences at the Falcon Residence range from 56 to 211 square meters and are priced between USD 78,873 and USD 975,400.
Technical characteristics of the property
A modern residential complex is located in the Kartal district of Istanbul. This is a small city in a big city, where the local infrastructure is excellently developed and there is everything you need to relax:
playgrounds;
places for sports and active recreation;
gardens;
artificial streams and water playgrounds.
In addition to the landscaped area, Falcon Residence is within walking distance of shops, pharmacies, beauty salons, cafes, restaurants, a swimming pool, a sauna and a Turkish bath, and a fitness center. All this makes life in Falcon Residence comfortable and convenient.
This project is exceptional in terms of architecture, ultra-modern design inside the apartments and carefully thought-out layout of the premises. Falcon Residence is a real paradise in the center of Istanbul, where comfort, well-being reign and moderate life flows.
Real estate in Turkey
Are you planning to invest in Turkish real estate? Need expert advice? The Turk.Estate team of experts is well versed in the housing market in Turkey. They will help you make the right choice and select a range of properties that are ideal for living and investment.
Reference:
Ergun, Nilgun, and Funda Yirmibesoglu. "Housing Market and Household Preferences in Istanbul." (2000).