Roohome.com – The artistic and beautiful concept of modern apartment design below will show you how to apply the beautiful artistic decor in a room. The modern concept, furniture, and feature blend perfectly with the gold color shades from the wood wallcoverings. The use of artistic accent also decorates its space creatively. That colors also creates the luxurious impression in a room. So, you can use it concept to get the complete result.
Modern kitchen with artistic decor
The use of black and white color scheme support the kitchen look. It adds the beauty and artistic value for it. Besides that, you also need to see the modern and practical kitchen set that can make your cooking time easier and more interesting. It also looks more elegant for this concept.
The kitchen bar also possible for its space. You can try to make it and add the comfort of a kitchen. It also will be your cozy retreat for eating your breakfast. Do not forget to give a little decoration there. It can make it looks more attractive.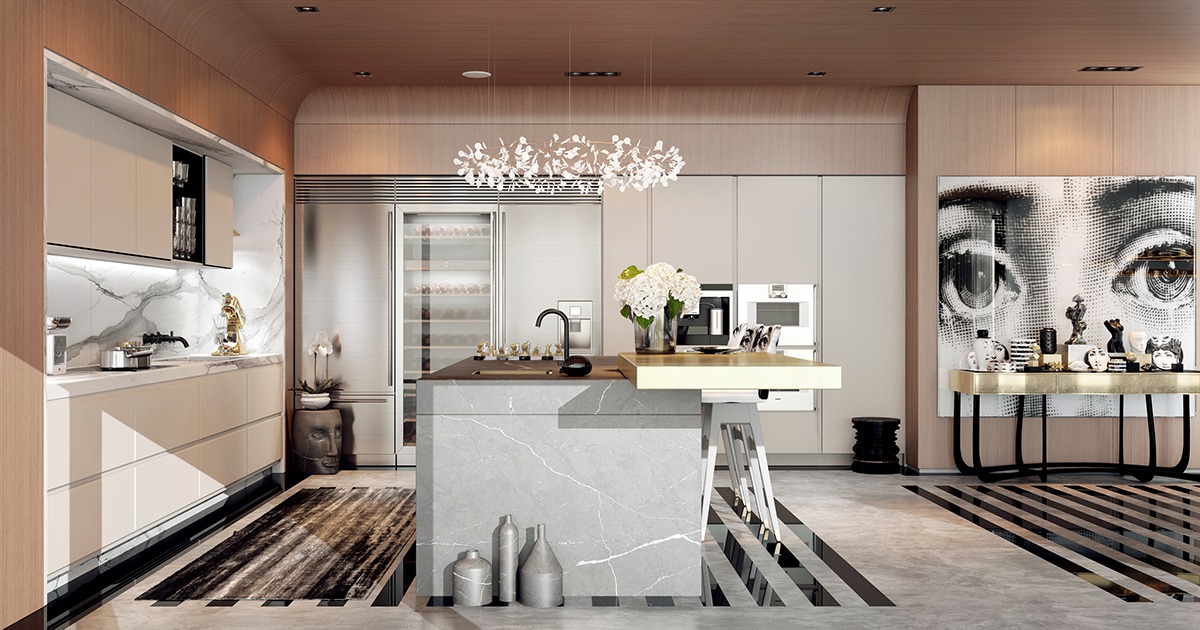 If you have a high interest in the arts, you can choose the furniture with the artistic design. It can support this concept properly. You are also possibles to make a small rug and show your art collection. It can be a decoration also.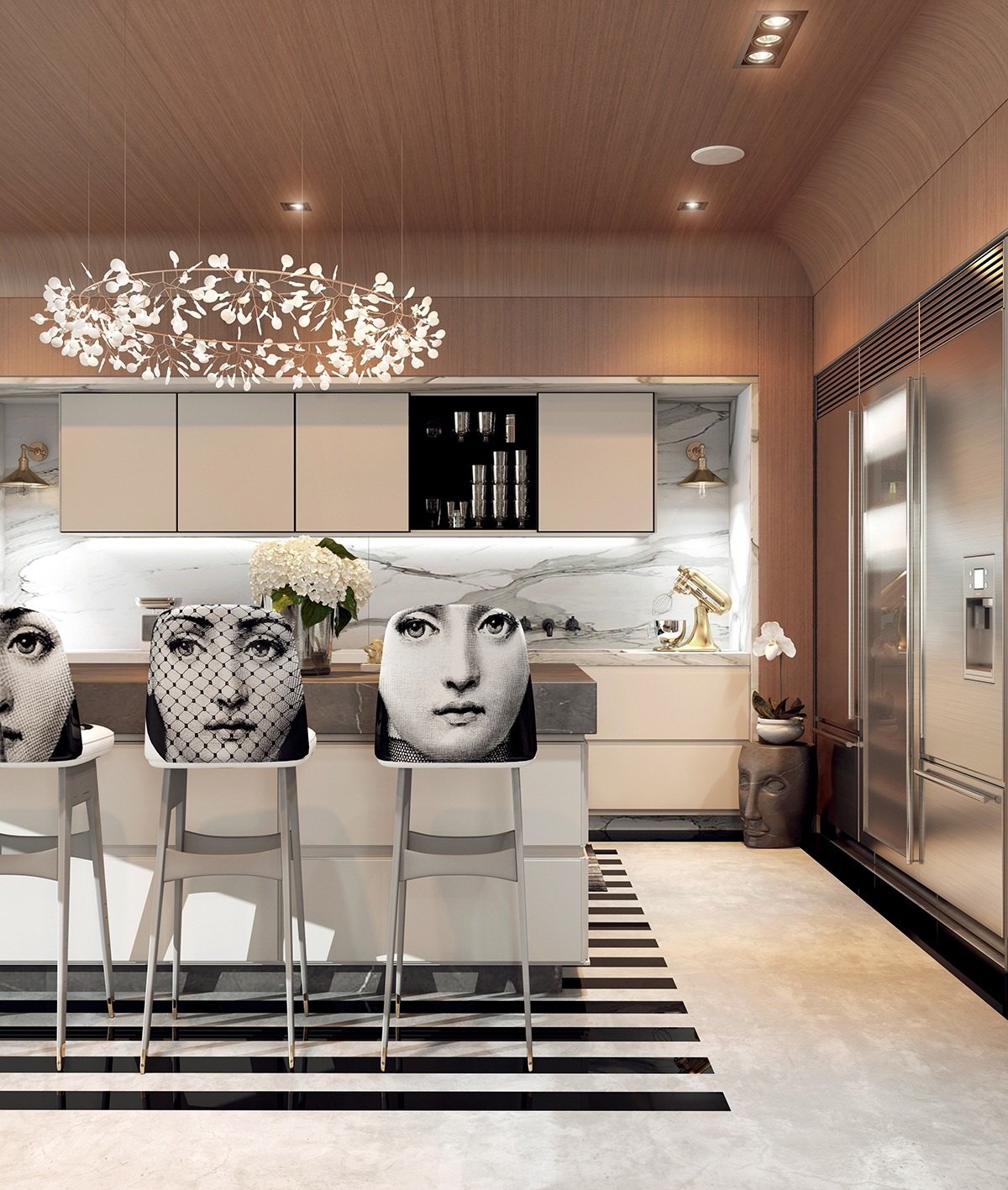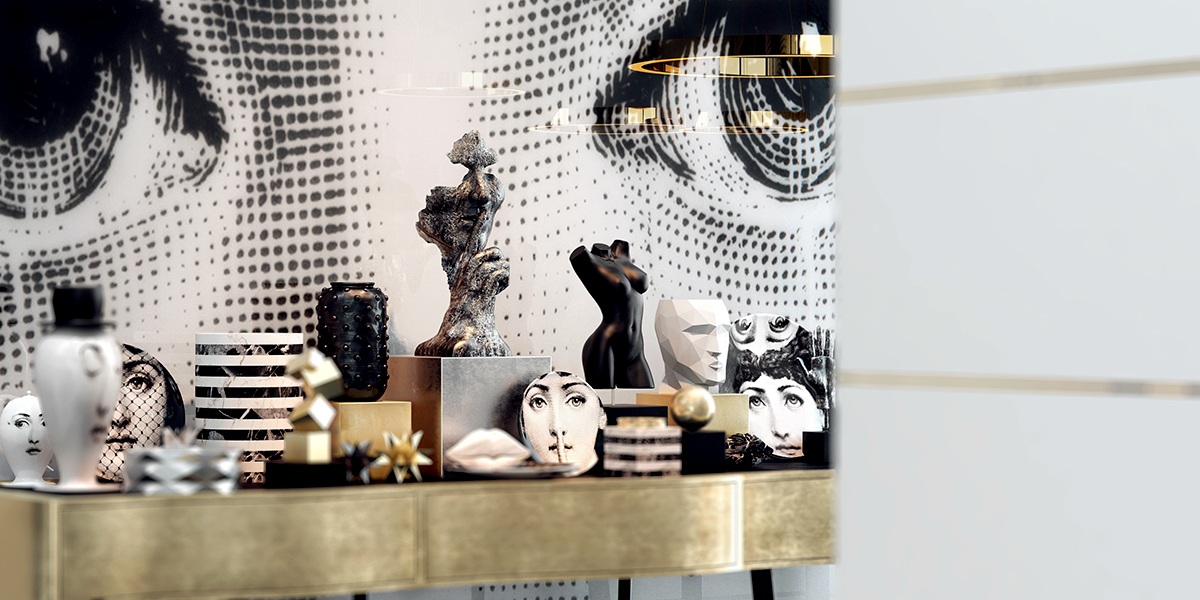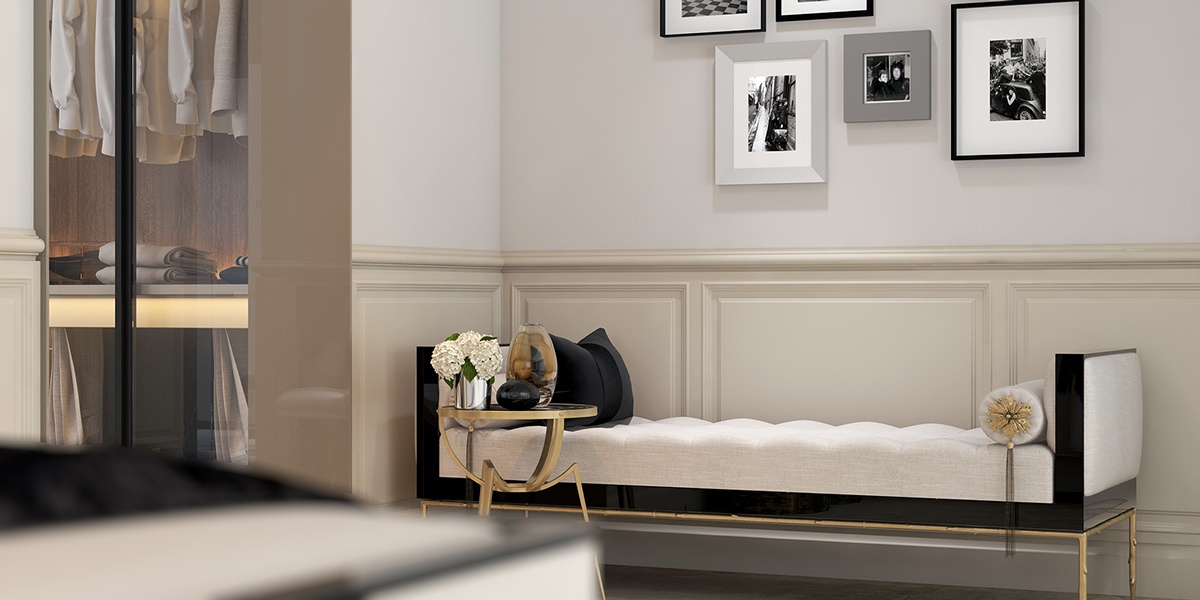 Luxurious bedroom design with the artistic decor
This modern apartment design provides the beautiful bedroom with black and white color shades. It looks so elegant and luxury. There is only a simple decoration that beautifies this room. It produces the prestigious feel actually. You will be better to put the wardrobe in the other room. So, your bedroom will look more spacious.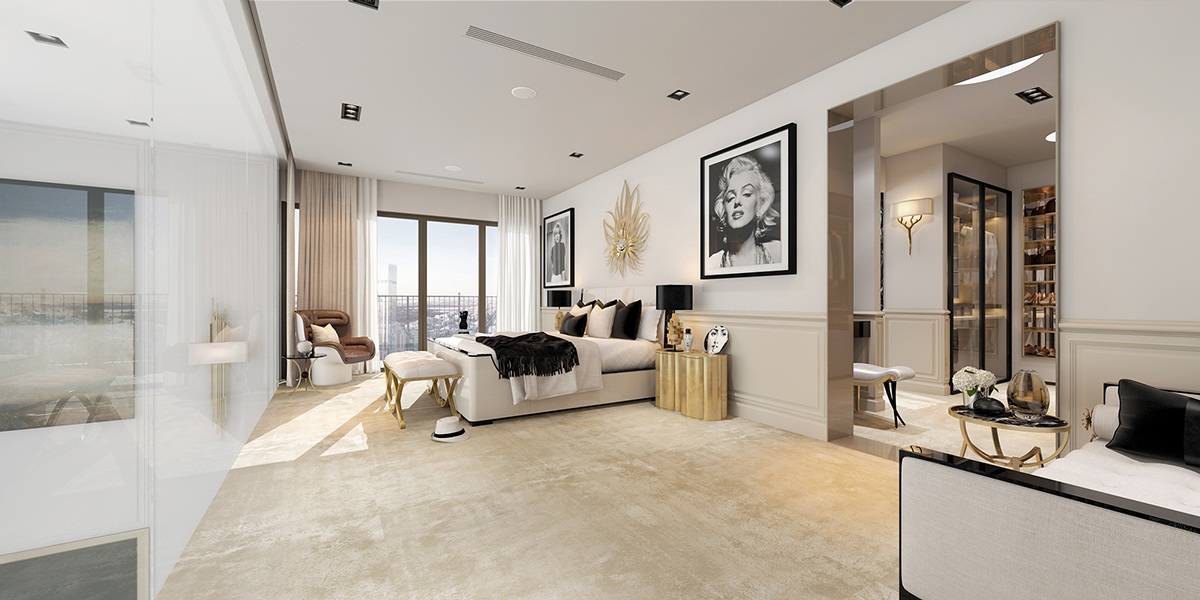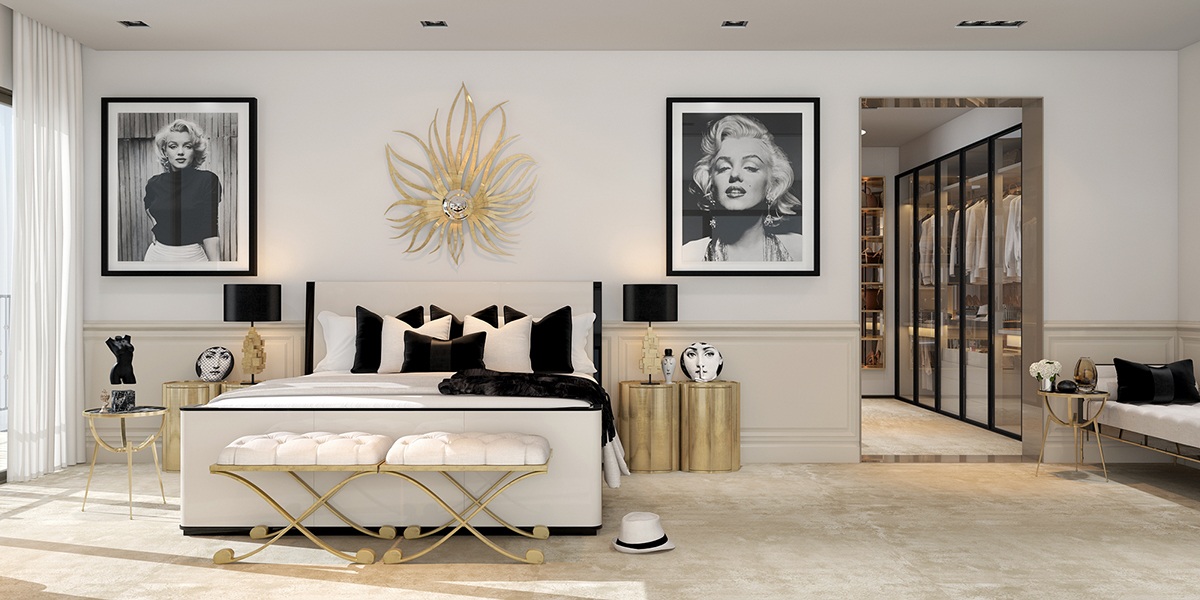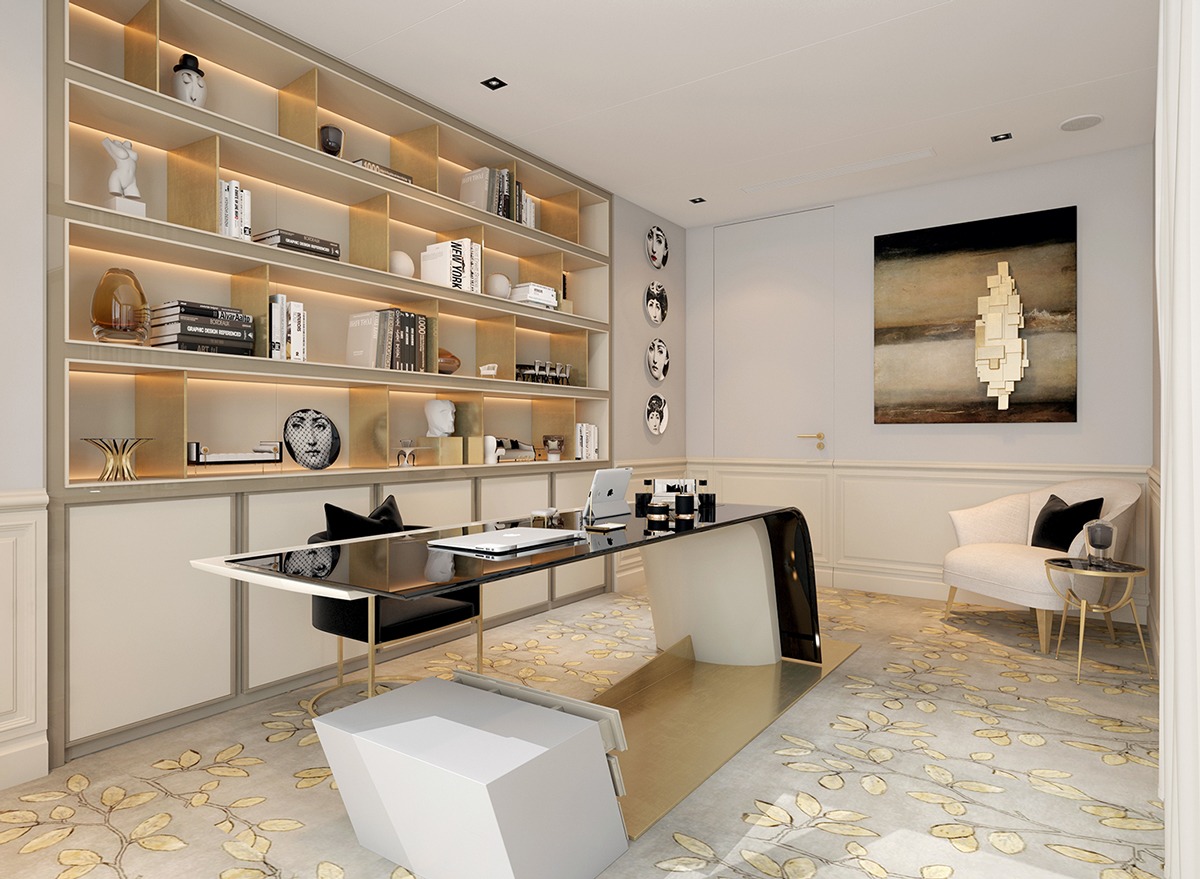 Are you a workaholic? You need to make a creative home office. It may raise your spirit in working. Hopefully, this modern apartment design can be inspiring you.