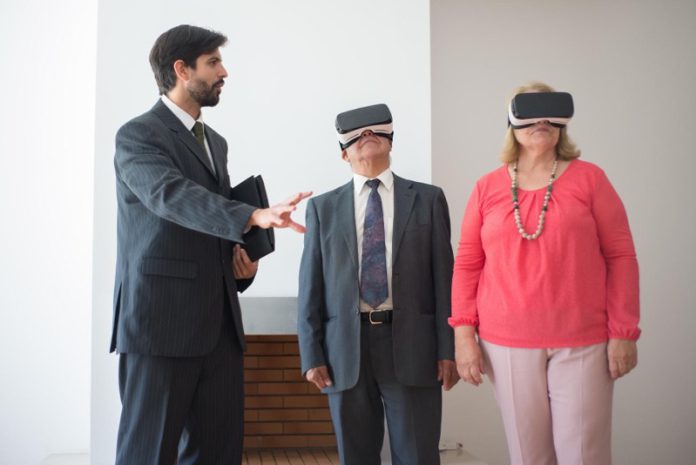 There has been a quiet technological revolution in the real estate industry that's changed the way buyers, sellers, realtors, property managers, and even builders engage with the real estate sector. Here is everything you need to know about the real estate tech revolution:
1. The Pandemic Forced the Industry to Adapt
Despite floating on a vast data pool, the real estate industry has been slow to embrace technology. But the COVID-19 pandemic proved to be something of a catalyst. Technology helped bridge the gap between physical distancing rules, shelter-in-place orders, and a skyrocketing desire for housing during the global crisis.
Homebuyers could tour properties virtually through virtual reality, augmented reality, and 3D footage technology. Meanwhile, investors utilized systems backed by machine learning algorithms to forecast housing market trends. And AI-powered tools helped rental property owners predict when occupants would vacate homes in order to avoid high vacancy rates.
Property managers also leveraged technology like contactless entry tools to encourage physical distancing. They also managed to resolve maintenance and repair needs remotely by using intelligent management systems that crunched data from IoT devices.
2. It's Called PropTech
PropTech is the buzzword for property technology. In broad terms, PropTech is software or hardware that optimizes how buyers, investors, entrepreneurs, renters, managers, builders, designers, and other people work in the real estate industry.
3. The PropTech Revolution is Just Starting
Over the last five years, the annual investment in PropTech companies has been in the billions. Analysts say that the PropTech industry will continue to expand as demand increases for technology that offers convenience and speeds up transactions.
Regan McGee, the CEO of disruptive digital real estate marketplace Nobul, made some interesting predictions in an interview with Superb Crew. In his interview, he shared his predictions that "We will see further use of technology like drones and virtual tours, and AI-supported bots that will help pre-qualify buyers."
Although sales numbers of virtual reality (VR) headsets are rising, some investors don't like using the technology because of discomfort and side effects. Drones are a viable alternative to VR headsets, allowing users to tour properties without wearing a gadget.
Real estate agencies are also developing cutting-edge websites that feature chatbots to engage with visitors. Standard chatbots can save realtors and customers valuable time by simulating human speech and answering common questions. Meanwhile, AI-supported chatbots can analyze data extracted from a client to see if they pre-qualify for a home purchase, speeding up the process.
4. PropTech Is Making Transactions More Secure
Homebuyers and sellers wary of fraud can look to PropTech for more security. For example, Nobul offers smart contracts on a permission-based enterprise blockchain built with the technological expertise of IBM. Such contracts are more transparent and auditable across the real estate transaction process. Similarly, Nobul uses sophisticated technology to verify agents on its platform. This system protects users by connecting them with top agents in a more transparent environment.
PropTech is creating waves in the real estate industry by making buildings more secure too. As growing scientific evidence suggests, climate change is playing a prominent role in geological phenomena like earthquakes. To counter this, investors are turning to PropTech companies that monitor the structural integrity of buildings. PropTech developers are also working on tools to counter other symptoms of climate change, like flooding and fires, with threat detection and mitigation sensors.
As AI-powered data analytics tools grow more advanced, IoT adoption increases, and investment in PropTech continues to defy expectations; technology will become a cornerstone of real estate.
Reference:
Rubino, John. How to Profit from the Coming Real Estate Bust: Money-Making Strategies for the End of the Housing Bubble. Rodale, 2003.